Andrew Dent predicts that villa living on the Athens Riviera and its nearby islands will be stealing the limelight for families this year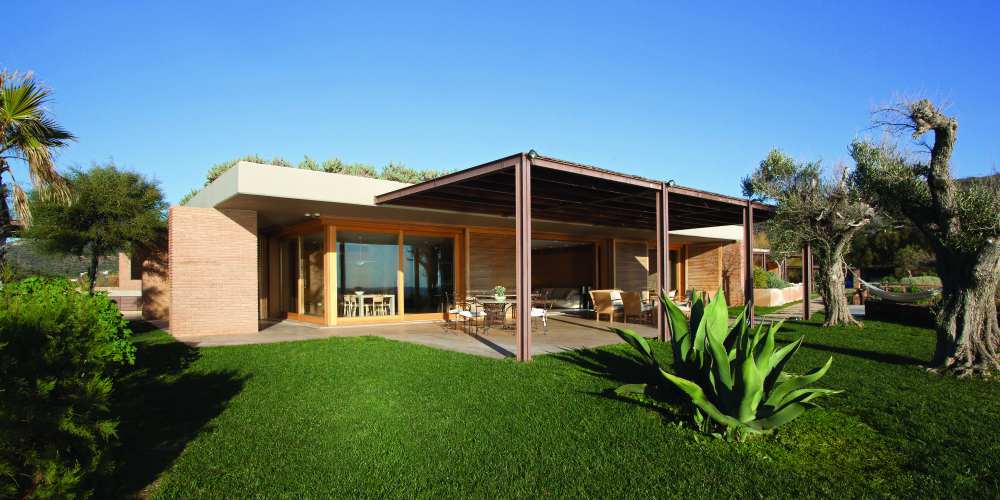 When you think of the Riviera, your mind no doubt transports you to La Croissette of Cannes, the beach at Nice or the glamour of Monaco. Well, think again, as the Athens Riviera is having something of a moment this year, with families firmly on its radar. A flurry of new hotels are popping up on the stretch of land to the west of Athens, including the smart new Four Seasons Astir Palace Hotel. While these are all lovely, the authentic way to do this part of the world is to stay in a private villa.
Despite its recent financial woes, Greece – and Athens specifically – has generated considerable wealth over the generations. The results of this are some spectacular private homes that take pride of place on all the prime outcrops across the country. These properties have remained mostly off limits to the public – private bastions of luxury and serenity, used a few weeks a year by wealthy Athenian families. That, however, is changing and it's largely due to the fabulous White Key Villas. These guys hold the keys (literally) to 400 of the best properties across the mainland and islands of Greece for families with a healthy budget.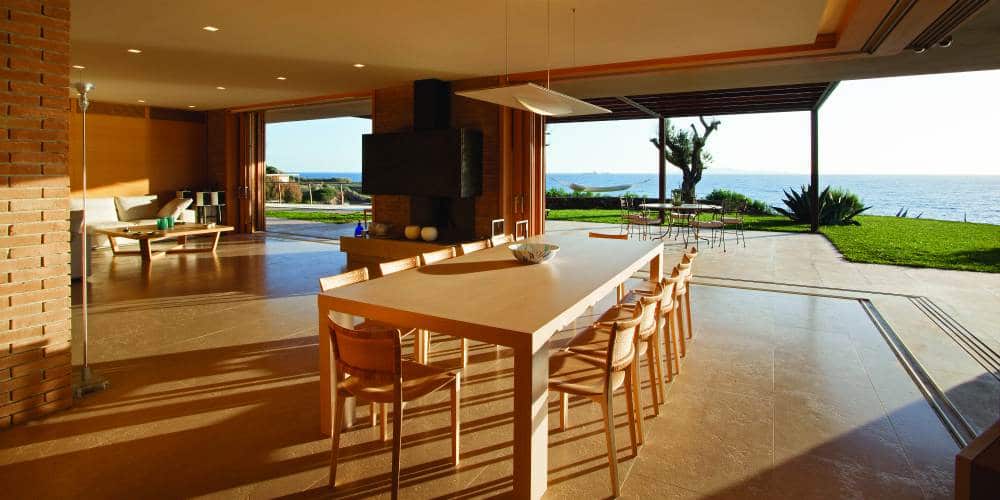 Our first White Key experience was Villa Smaragda, set on a commanding cliff facing the dazzling Aegean. The villa offers complete privacy and uninterrupted views and, while most of White Key's properties are suitable for families, this one is especially so. Seven bedrooms spread out across an open-plan setting, all on the same level, with a kids' lounge, a massive games room and a separate beach house for teenagers, nannies or grandparents.
From here it's a short drive to the Temple of Poseidon at Cape Sounion, one of the oldest and most important monuments in Ancient Greece, or a 40-minute run into Athens, so it's a great base for sightseeing.
Aside from the curation of the best properties in Greece, White Key is renowned for its chefs and culinary experiences. Breakfast starts off at a leisurely pace, where you can serve yourself almost anything – juices, cereals, yogurts, fruit – then, just when you thought you were set, the chef pops his head 'round the corner and asks what you'd like from the kitchen. Oh, go on, then…. Pancakes, omelettes, amazing Greek sausages – nothing is too much trouble and it's all delicious.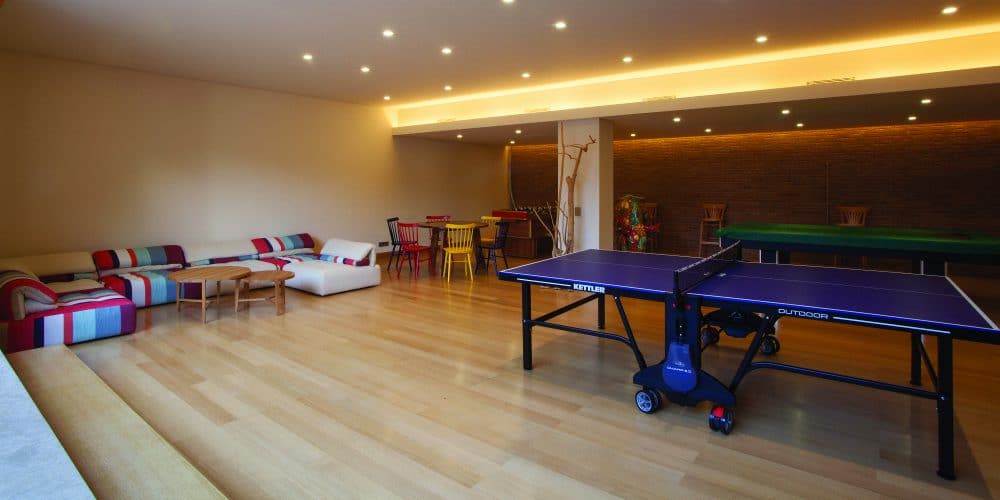 No sooner was I settling into the pace of life on the Riviera then we were whisked off to do some island hopping. Well, it is Greece after all. Over the years, I've been to several Greek islands, so I was pleased to learn we were heading to a new one for me: Spetses. This gem is lesser known and there's a reason for that – the Athenians like to keep it to themselves and therefore it lacks much in the way of hotels. Step up White Key Villas, which has seven properties on the island to suit various group sizes and styles.
We were heading to the family-friendly Villa Persa. It's classic in style, inside and out, with the atmosphere of a traditional country estate, set in beautiful gardens with a towering position overlooking the town and harbour. This villa sleeps 12 across six rooms – again, there is plenty of space, so the kids can spread out. That also rings true in the gardens, which have several different areas for chilling out, reading, drinking, sunbathing – oh, and of course eating. The White Key's amazing food carries on here: we had the most stunning evening meal on the terrace overlooking the boats.
Spetses has a whole lot going on and it's worth exploring from both land and sea. An excellent half-day trip is to hire some e-bikes and do a whole island tour. There are plenty of beaches to stop at along the route, and even some caves to swim through, which served as hideouts during the wars.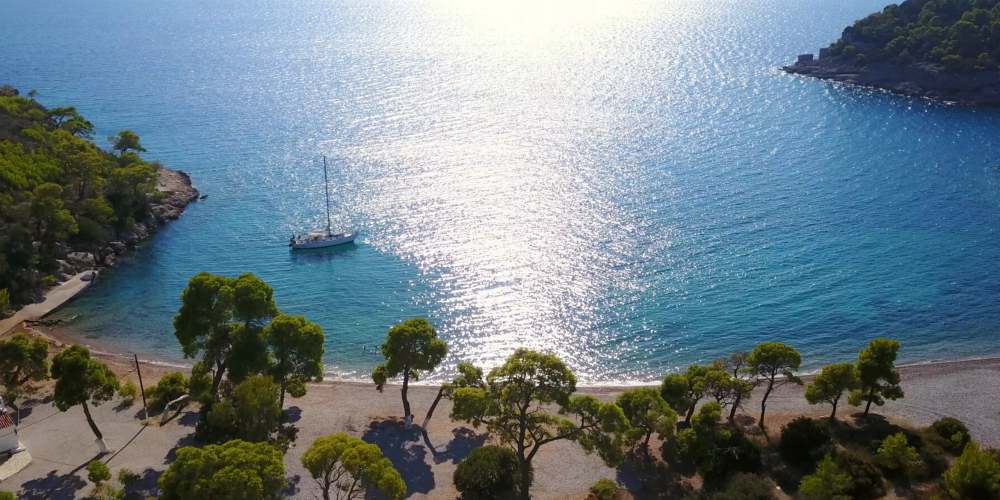 Not to be missed is getting out on the water. For that you have various options. We chose the locally operated Spetses Cruising. Our skipper grew up on the island, so he seemed a sound choice. The trip can be crafted to suit the vibe you're after – we chose the version that includes bombing around neighbouring islands, snooping at huge shipping magnate's homes and swimming off the boat.
Spetses Town is a bustling delight full of history. It's best visited at dusk as the world goes on a gentle promenade through the streets. Normally, I wouldn't advise eating away from a White Key Villa property, but there is an exception to that rule – Orloff Restaurant, set right on the waterfront, a gem with authentic Greek fare.
I was hugely impressed by the Greek Riviera and especially the island of Spetses. The White Key touch is the icing on top. It's not cheap, but it's worth it.
The lowdown
Where to stay
Villa Smaragda on the Athens Riviera starts from £15,360 per week and sleeps up to 14.
Villa Persa in Spetses starts at £8,557 per week and sleeps up to 12.
Getting there
Return flights from London to Athens cost from £160 per person with easyJet.
There is a daily ferry to Spetses from Piraeus port in Athens.