Sponsored Content
Arguably one of the most famous group of Greek islands, the Ionians still have plenty of secrets to share which is just one of many reasons Visit Greece think they work so well for family holidays. Plus, they're very easy to reach – one even has a road bridge to the mainland and all the best known have international airports with direct flights from the UK.
But because ideal is a bit of a generalisation for something as important as your own family holiday, Visit Greece have gone into a bit more depth on their four favourite Ionians – with a little dip into some very pretty islets too. So here's a closer look at Corfu, Zakynthos, Lefkada and Kefalonia to help you make the right choice.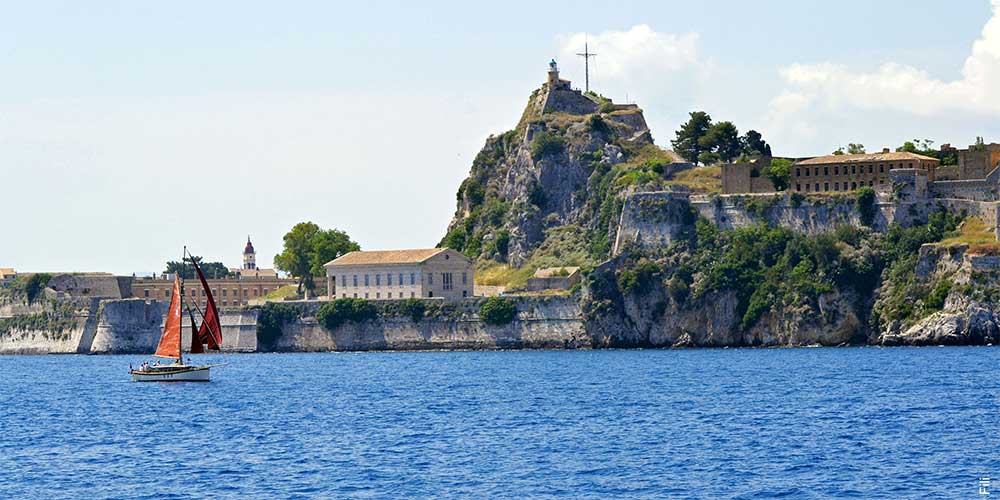 1/5

Corfu
You can be in Corfu in just three hours but that's far from the only reason this enchanting Greek island is an enduring favourite for family holidays. It has over 50 different beaches and an historic capital that's charming, friendly and holds UNESCO World Heritage status. Towns and villages stretch right round the coast ranging from cool and bohemian to full-on family resort fun. And the landscape's incredibly diverse with a type of lushness you only get from long months of brilliantly warm and sunny weather. But most of all Corfu just works for families; it's a seasoned professional when it comes to multi-gen holidays, does travel with toddlers as easily as teens and is almost impossible to better for baby's first break.
Corfu family holiday highlights
Corfu Town is one of the most colourful and charismatic island capitals in Europe. It's easy to explore on foot – even with younger kids. And, as well as being a UNESCO World Heritage site, it's also home to Spiniada, the largest square in the Balkans.
Corfu's coastline couldn't be beachier. There are big lively beaches for water sports, secret little coves, deserted beaches and town beaches, there are even beaches with literary connections as well as beaches for surfing and swimming, snorkelling or simply sunning yourself.
One-time fishing villages, particularly on the east and north east coast, are now charming little resort towns with quaint architecture, great restaurants, family hotels, stunning holiday villas and gorgeous beaches, of course.
For time-stood-still landscapes, ethereal lakes and huge golden sands, fascinating traditions, intriguing customs and amazing local produce (they don't call Corfu 'the garden island' for nothing), head to the less travelled south for the day.
One of the best waterparks in Greece is on Corfu and sits right at the heart of the island, close to the village of Agios Ioannis, and a short drive from Corfu Town.
Corfu's coastline couldn't be beachier. There are lively beaches like Agios Spyridonas and Palaiokastritsa for water sports. Big and sandy beaches such as Sidari in the north are a delight with kids. You'll find fun town beaches and beaches with literary connections, as well as beaches for surfing, swimming or snorkelling. And of course, there are simply beautiful beaches, like Agios Georgios Pagon, which is set in a large bay on the northwest coast and near neighbour to much loved Porto Timoni Beach.
The island also has to offer appetizing cuisine such as pastitsada (veal cooked in sauce flavoured with spices), sofrito (thin slices of veal meat cooked in white sauce), bourtheto (scorpion fish cooked on a fire in a red spicy sauce) and citrus fruits.
Historic Corfu has Venetian Fortresses, royal palaces, dramatic lighthouses and clock towers, archaeological museums and art museums, grand monasteries, classical architecture, mythological sites and countless ancient monuments, all fascinating and open for exploring.