Family Traveller CEO, Andrew Dent stays at the recently-refurbished Cretan Malia Park Hotel on the gorgeous island of Crete, where he encounters deluxe family suites, lagoon-style pools and traditional Greek restaurants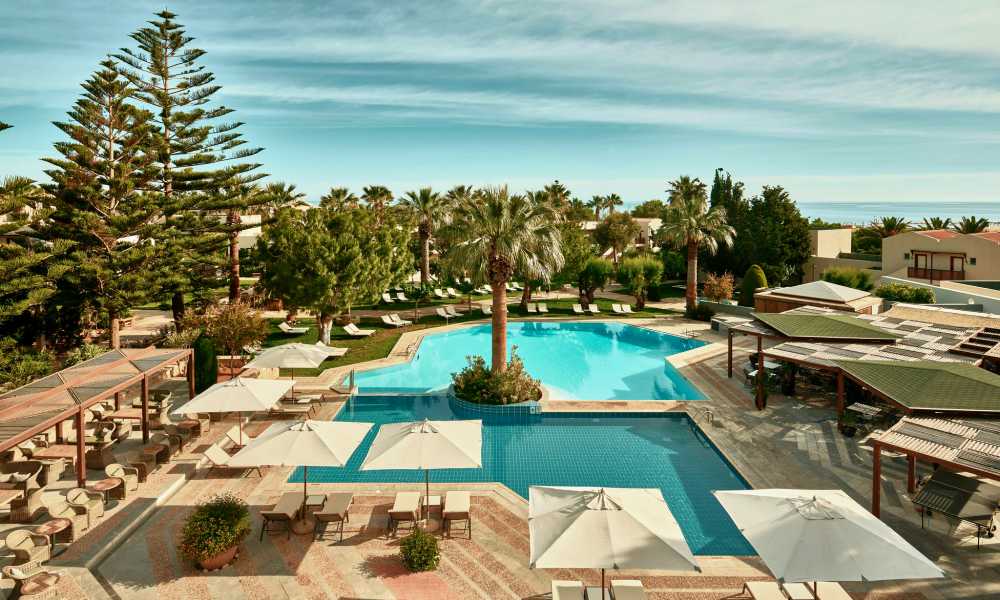 It's August 2020 and we are in the midst of the Covid travel restrictions. A quick look at the available destinations for some guaranteed sun and a quarantine-free return led us to Crete, the largest of the Greek Islands. Crete is steeped in history and home to the 4,700-year-old site of Europe's first civilisation. In fact, there are countless historic sites to see on the island, but the real reason we were here was for some out and out relaxation.
Cretan Malia Park is a perfect choice for getting away from it all and not having to think about too much for a week or so. It is a resort-style property with more than 200 rooms – certainly not what you would call a boutique experience. However, after a full refurbishment in 2019, it achieved membership of the coveted Design Hotels brand, so there are plenty of classy touches around every corner.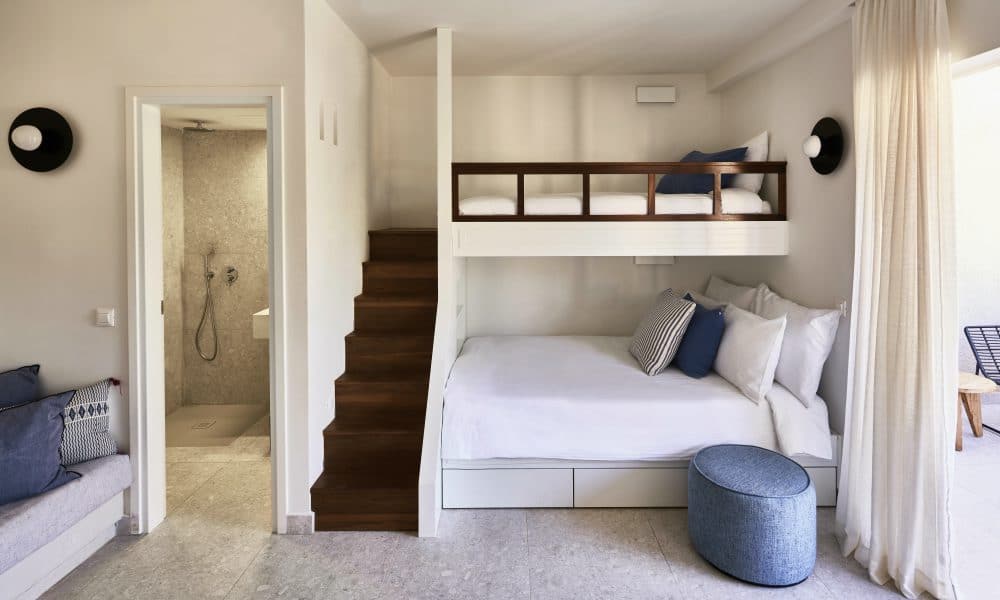 The rooms are good, yet not overly luxurious. They describe their standard rooms as 'Bungalows' which, given our room was on the second floor, is a slight misnomer.
If travelling with the whole brood, then the deluxe family bungalow is the one to go for. At 420sq ft, it is a decent size with two distinct bedroom areas. Adults king-size bedroom and then, separated by sliding doors, a kids' room with a bunk and a sofa bed – it's cool, clean and quirky. It's worth bearing in mind that there are only a few on the entire property, so be sure to get in early.
Food is a big part of the Cretan culture and this hotel lays it on via a host of different restaurants – you won't go hungry here. What is also nice is that much of the produce is grown on-site in the lush gardens. There are a range of different board packages, meaning if you want to relax without worrying about what bill the kids are running up, it might be advisable to seek out the all-inclusive version. Make sure you are clear on what is included, or not, before you arrive. This was the cause of some misunderstanding with a few of the holidaymakers I spoke to at the resort.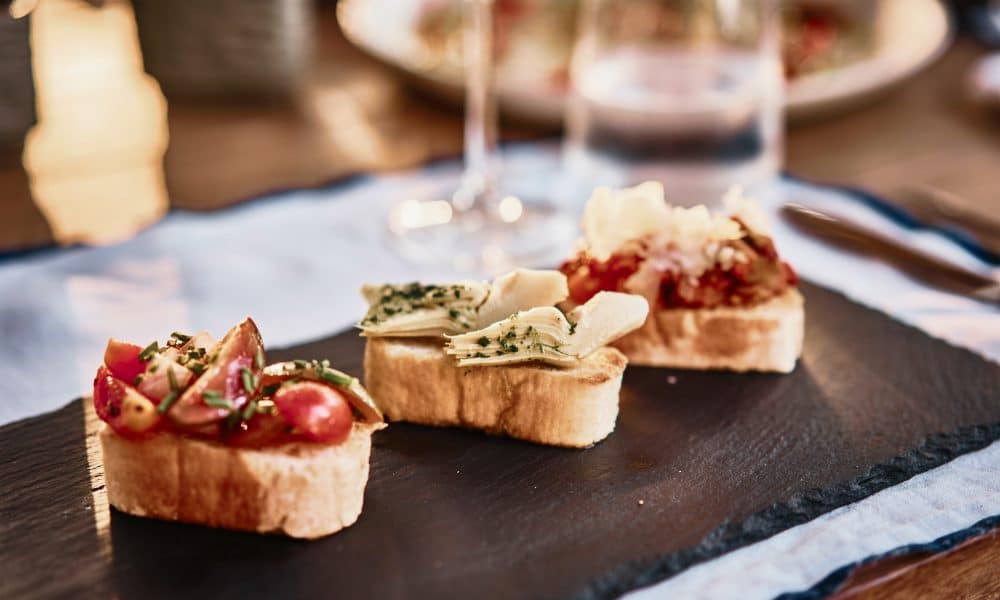 The traditional Mouries restaurant is the most authentic restaurant on-site and delivers a veritable dose of theatre. The setting recreates a Cretan courtyard with large stone pots, mulberry trees, wooden benches and outdoor oven. You could almost be up in the hills in a local taverna. The food is delivered by cheery waiters directly from the open kitchen in front of you. The portions are huge, so go easy, or you won't make it to the end (which we didn't). 
Its all pretty hearty fare, meat, fish, vegetables, stews and skewers washed down with local wine. If you get the night right you might even be dished up a live music show.  It's all great fun for the kids. Yamas!
The other restaurant worth seeking out is Almyra. It is a fancy Italian, gloriously positioned above the beach. It is open for lunch, but go for dinner when the atmosphere is at its most charged. The waiters again are a joy and make the whole experience even more special. You can go simple with pizza here or you can go all out. Either way, make sure you try the Aspros Lagos 2011 Cabernet Sauvignon to wash it down – it's local and unbelievably good.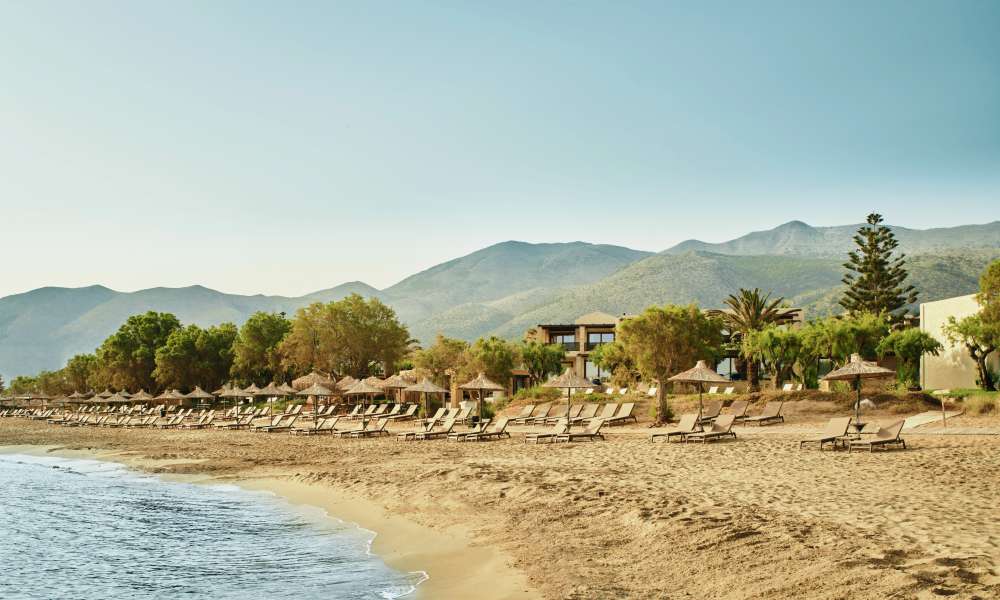 Out front of the hotel, there are two nice sheltered beaches that present perfect seafront retreats and are both accessible for kids of all ages. There is a good water sports centre on the beach offering canoes, pedalos, and snorkelling. In addition to the luxuriously warm sea, there are two main pools: 'The River Pool' is lagoon-style and meanders lazily through the property in a very attractive way. The second one is perfect for the kids to jump around in all day while you keep a casual eye on them from the 'Pool Bar and BBQ'.  There is also a paddling pool for the little ones.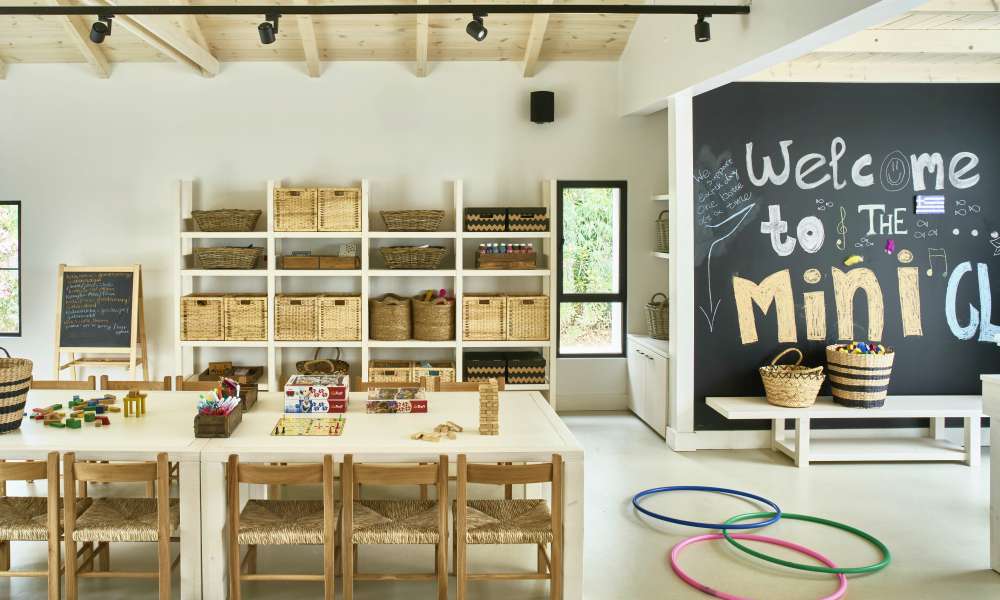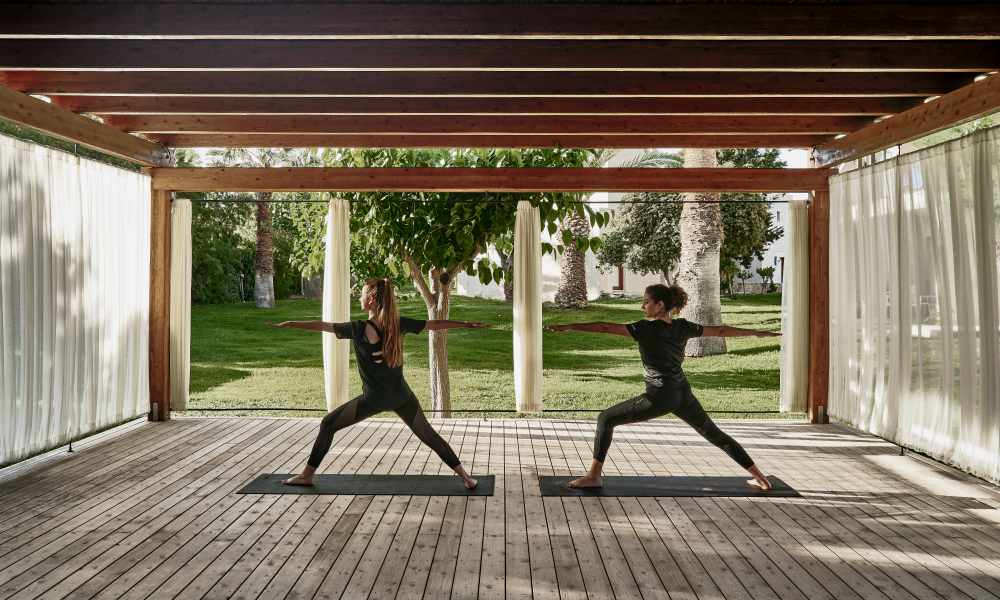 If you want a bit of time away from each other, the hotel offers kids' and youth clubs, including the 'Little Explorers Club 'for youngsters. There is a play area, a children's kitchen for baking and an environmental awareness space including an organic garden for kids. For teens, I would recommend 'The Place'. It is like a cool common room and is nicely situated far enough away from the parents. Table tennis, pool tables and outdoor movie nights are all included. 
While the kids are safely being occupied by the hotel staff, heading to the wellness centre is a no-brainer. At the centre are daily yoga and pilates classes, as well as a well-equipped gym. A personal highlight was the massage, which was one of the best I have ever experienced. 
Outside the hotel, there are plenty of attractions to be discovered, but my recommendation would be to soak up all the resort has to offer and let the kids roam free. 
The lowdown
Getting there
Flights from London to Crete take approximate four hours. The hotel is 21 miles away from Heraklion Airport and takes 30 minutes to get to by taxi.
Price
The 204-room Cretan Malia Park offers rates starting at £148 for a double room in the high season starting in June. Rates are per night including breakfast and tax.
Like the sound of Cretan Malia Park Hotel? Visit their website to find out more and book a family stay