Bring your children's studies of the ancient world alive by taking a Classics-themed holiday. Here's a round-up of some of the best places to head throughout Europe. Combined by Juno Butler-Cole.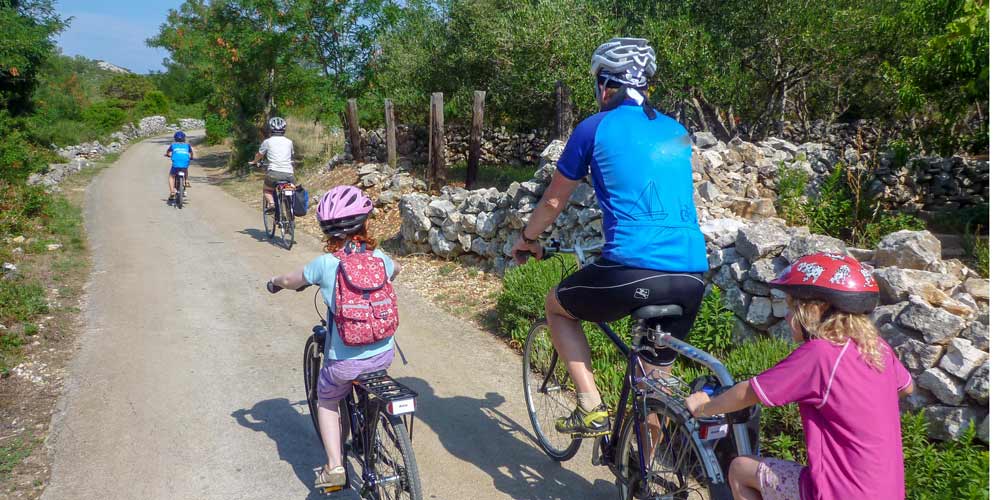 10/10

Classical heritage in South Dalmatia
Go cruising and cycling between landmarks, idyllic islands, historic towns and secluded beaches with Freedom Treks. The first historic stop of the tour brings families to the Croatian harbour town of Hvar where they will experience a tour of the renaissance square and late-gothic palaces and a hike to the hilltop Spanish fortress. Another notable historic stop on the tour includes the Stari Grad heritage site, first populated by the Greeks in 384BC and originally named Faros.
Book it: Freedom Treks offers a seven-night Family Adventure Cruise through South Dalmatia in Croatia (starting 27 July 2019) which costs from £987 per person based on four people sharing a cabin including four days full-board catering and three days half-board catering. Cycle equipment hire, flight and transfers extra.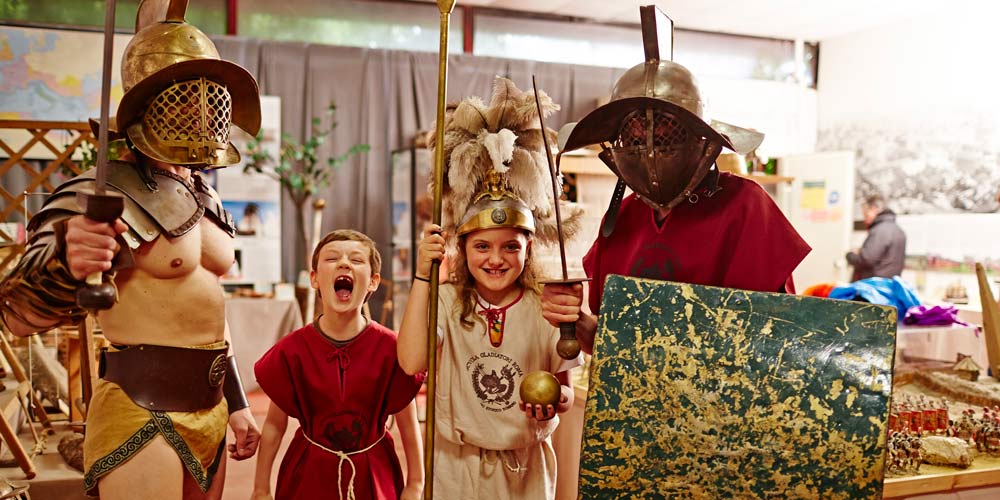 9/10

 Gladiators and gondolas in Rome
Learn about Rome's ancient culture and participate in fun educational activities such as combat skills at a gladiator training school, making and eating your own pizzas, making Venetian carnival masks, riding on gondolas and watching a glassblowing demonstration.
Book it: Trafalgar offers a 10-day holiday starting from £2,275 per person including nine nights accommodation in handpicked hotels, daily breakfasts, 1 lunch and 4 dinners, must-see sightseeing, VIP entry to many sights, expert Travel Director, coach transportation and airport transfers. Children (aged 5-17) receive a young traveller discount of £220.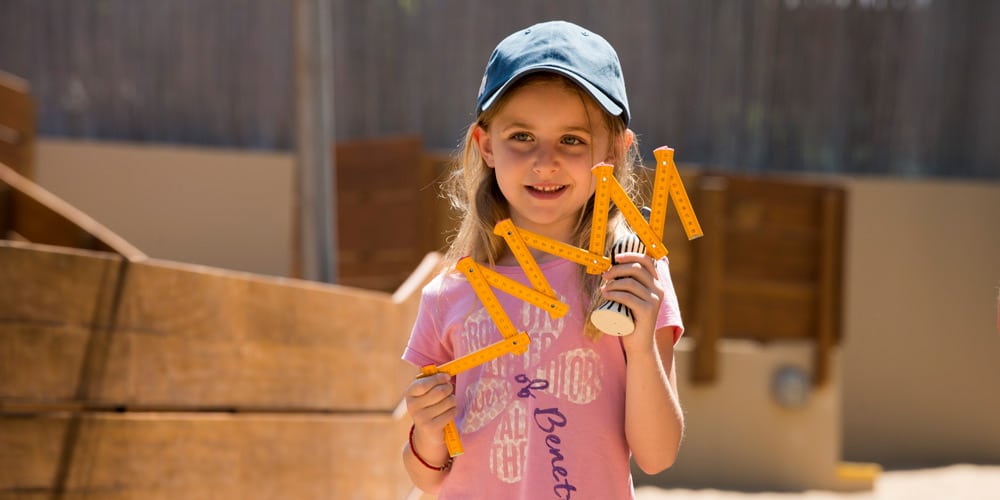 8/10 

Greek culture
Costa Navarino is a two-hotel resort in Greece which offers many different classical culture experiences. Families can delve into the myths and legends of the Mycenaean Nestor's Palace, which features in Homer's account of the Trojan War. In the "throne room" of the best-preserved Mycenaean palace ever discovered, guests will also have the opportunity to participate in an intriguing philosophical game. Along with many other experience's children can venture on archaeological digs and explore ancient pirate caves, learn the Greek's ancient acting techniques and make masks, performing in an ancient Greek play.
Book it: Red Savanna offers 7 nights for a family of four (2 adults and 2 children under 12) at The Westin Costa Navarino, staying in a family suite on a B&B basis, with return flights on EasyJet between London Gatwick and Kalamata and private transfers from £4,262.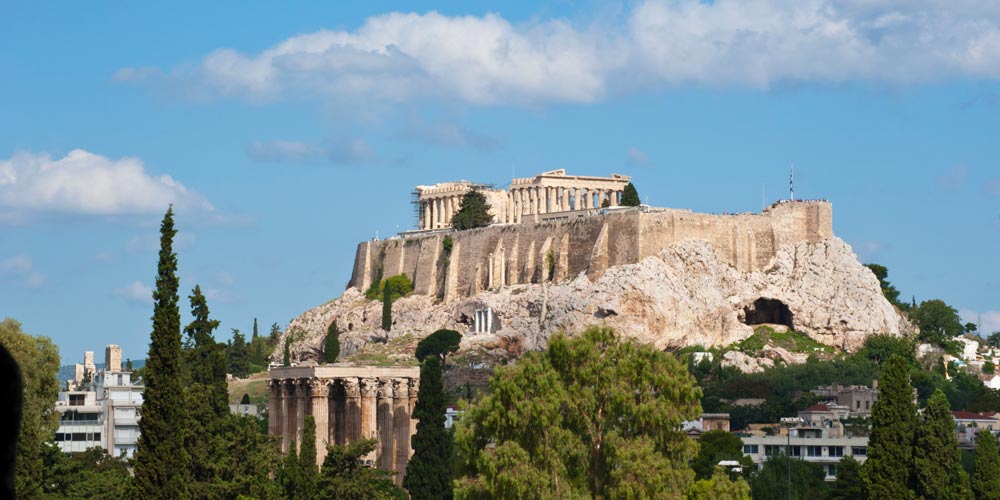 7/10 

Exploring Athens
The new Four Seasons Palace Hotel is located minutes away from Athens' historic city centre and offers a range of family activities including a miniature train tour transporting families around some of the city's most renowned sites such as the Temple of Zeus and Hadrian's Arch (€3 for kids, €5 for adults), access to the Panathenaic Stadium (€5 per person, under 6 go free) home to the first modern Olympic games in 1896. Families can also watch the grand changing of the guard at the Hellenic Parliament (free).
Book it: Four Seasons Astir Palace Athens costs from £470 per night staying in an Arion Pine-View Room including breakfast.
Find out what happened when our 15-year-old reporter Juno took a journey about ancient Greece with her school.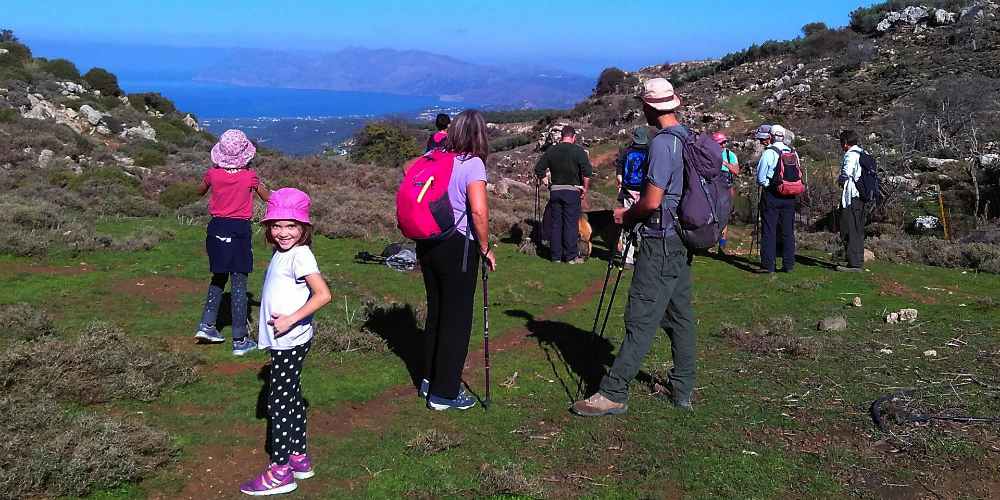 6/10 

Cretan discovery
Families Worldwide offers great insight into Crete's history. Children take part in a simulated archaeological dig and one day is spent snorkelling to a WWII shipwreck. Families will also learn about the island future while visiting a turtle nesting habitat with a local conservationist to hear about the threats to this endangered species. Families can also visit an olive press and watch classic Cretan dancing.
Book it: Families Worldwide offers this holiday from £899 per adult and £849 per child, including 7 nights' B&B accommodation, 1 lunch, 1 dinner and guided activities.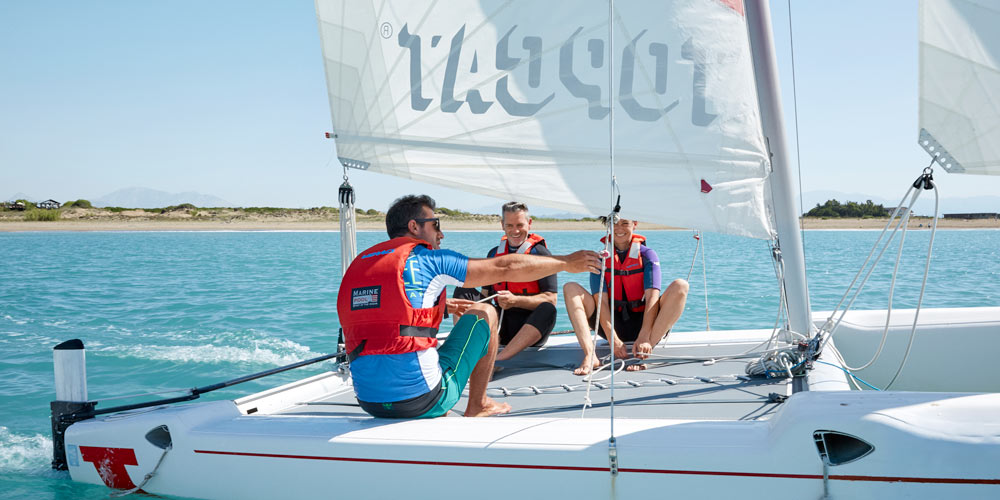 5/10 

Classical sites in Turkey
Robinson Club Nobilis overlooks the blue Mediterranean in Belek Turkey and offers educational excursions including a short boat trip The Temple of Apollo overlooking the sea and also the colossal ruins of a theatre complex, the largest in Pamphylia. Families can also make a visit to a historic 5-th century bathhouse. The hotel includes a host of fun family sporting activities and private beaches to relax on.
Book it: Robinson offers £780 per person for 7 nights all-inclusive (flights not included). Return flights from London to Antalya start from £148 with TUI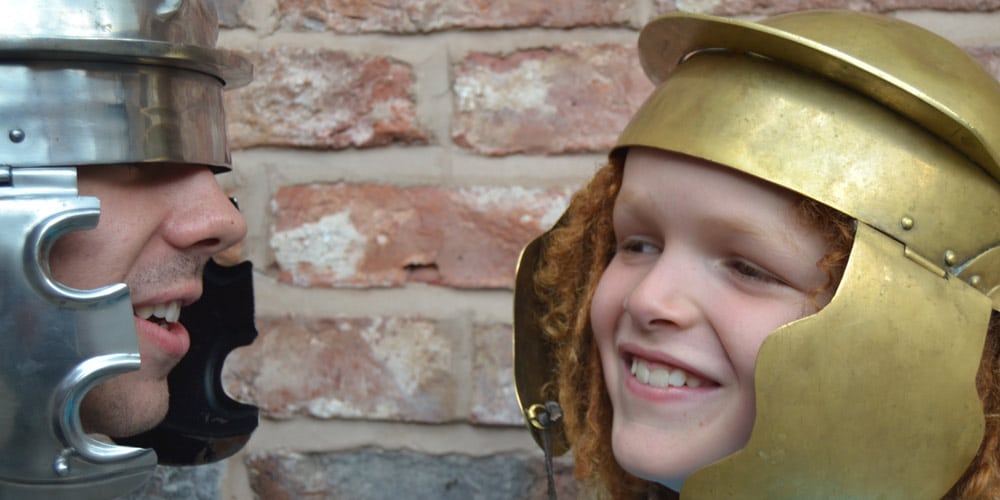 4/10 

Classical heritage in Britain
You don't always have to go overseas to learn about the classics on holiday. Britain has many Roman sites. Chester is full of great places to walk around and visit classical sites including the Roman amphitheatre, which is thought to be the largest in Britain, a remarkable collection of ancient headstones from graves of Roman soldiers on display at the Grosvenor museum and the Roman shrine to the goddess Minerva.
There is also a new interactive museum themed on discovering more about classical civilisations called Chester A Life Story. Children and young adults (5-21) £4.95, adults £6.95, family ticket (2 adults, 3 children) £12.50
Another great opportunity in Chester it the Dewa Roman Experience. This immersive attraction puts visitors in the heart of Roman Chester to 'meet' a galley oarsman, see a reconstructed baths and barracks, inspect some real Roman artefacts found on this very site, try on armour, fire a catapult and more.Adults £5.95, children £4.25,family ticket £20.
Find out where to stay in Chester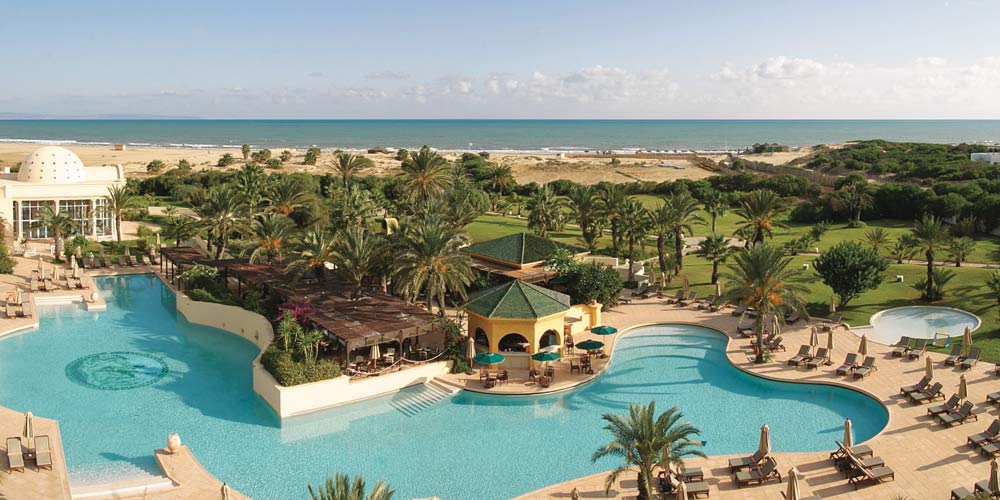 3/10 

Discovering Tunisia
The Residence Tunis offers many local cultural experiences. Families can explore the ruins of Carthage, once one of the most powerful cities in the ancient world and visit The Bardo Museum which houses one of the largest collections of Roman mosaics in the world. Well removed from the modern part of the city, families can go to the Medina and the Souks of Tunis, housing historic monuments including palaces, mosques, fountains and mausoleums.
Book it: Double rooms at the Residence Tunis cost from around £176 per night room-only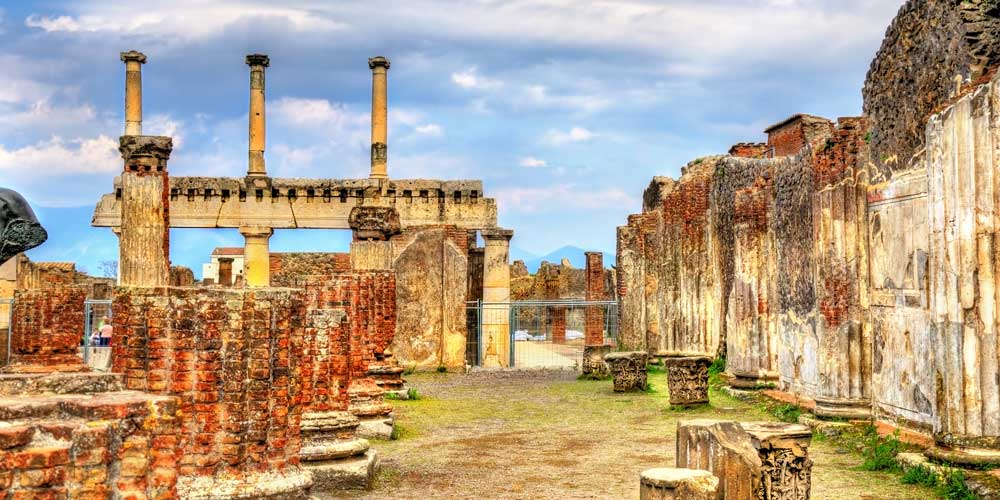 2/10 

Pompeii tour
Original Travel offers holidays to Naples which include a full-day tour of Pompeii. Families dive deeply into the ruins of Pompeii and Herculaneum to discover the area around Mount Vesuvius. Adults and children can explore the homes, temples, shops, civic buildings and public spaces that illustrate everyday activities in the city with a guide. Being a private tour, families can tailor this tour to their own personal interests.
Book it: Original Travel offers a four-night trip to Naples costs from £2,100 per person. This price is based on a family of four and includes Original Travel local Concierge service, accommodation, a family-friendly private Pompeii tour, a bespoke privately guided city tour of Naples, flights and transfers.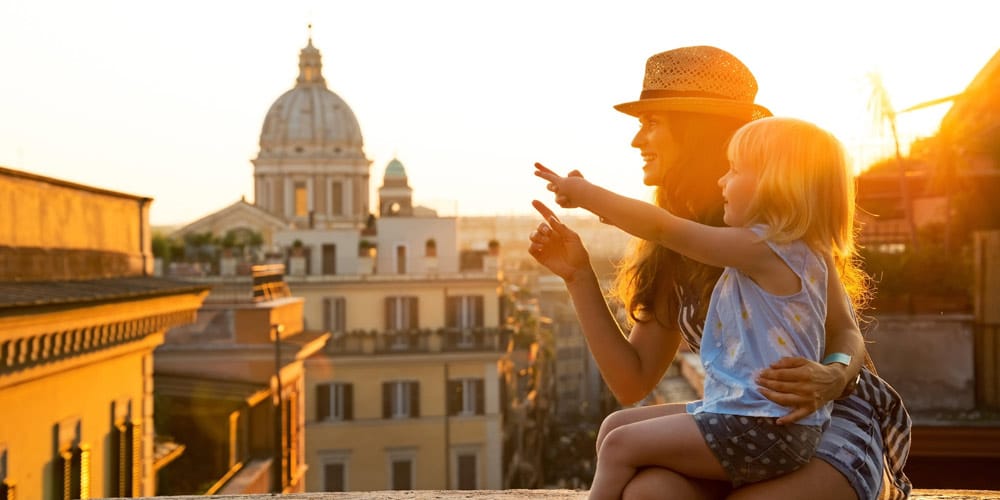 1/10 

Gladiators and gelato in Rome
Bailey Robinson offers family-friendly holidays in Rome including a private tour of the 2000-year-old colosseum where families will hear about gladiators, Roman life and this iconic monument.The tour also includes a visit to Castel Sant'Angelo, originally built as the Mausoleum of Hadrian; an Emperor of Ancient Rome. The fortress' history including its role as a prison is explained, and also access to secret Passetto di Borgo (closed to the public) that links the Castel to the Vatican. After learning about the classical history of Rome the trip includes a private gelato making lesson in a traditional Roman kitchen.
Book it: Bailey Robinson offer a price of £8,495 for a family of 4 including flights from Heathrow to Rome with British Airways, airport meet and greet, private transfers throughout, 4 nights at Villa Spalletti in a Garden Suite with breakfast included, and activities as listed in the itinerary.