Finding the best family friendly beaches in Greece means testing 1000s of amazing contenders. It's a tough task but we did it anyway and here are our top nine picks for holidays with kids this year, and next, or any time really. See what you think.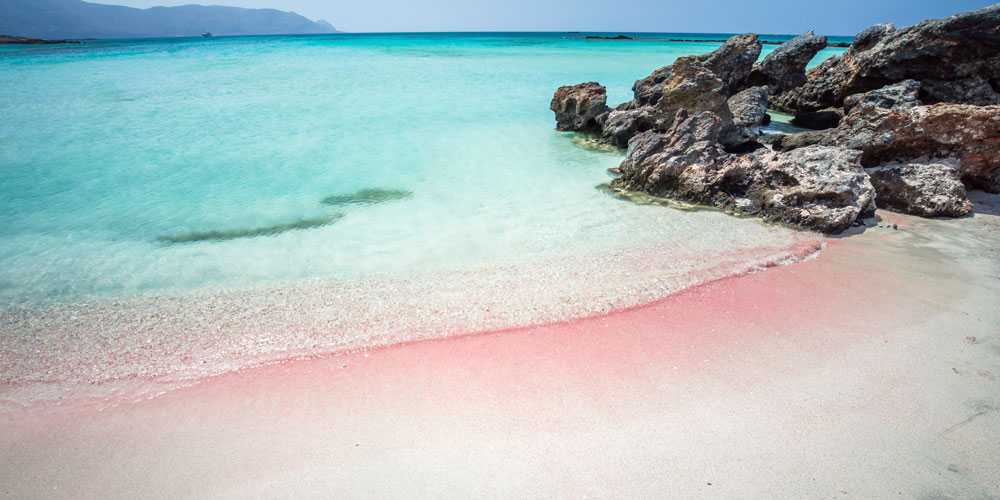 1/9

 Elafonisi Beach, Crete

Some of the best family friendly beaches in Greece are almost Caribbean. Like Elafonisi with its turquoise water and famous white and pink sand. There are several coves here for snorkelling, sand dunes to explore (you may see tiny geckos darting around) and local beach bars too. Kids will love the adventure of hopping to the next inlet across the lagoon, which means wading through  warm shallows with bags held above their heads. Bring an umbrella or pop-up kids' tent to Elafonisi as there's not too much natural shade.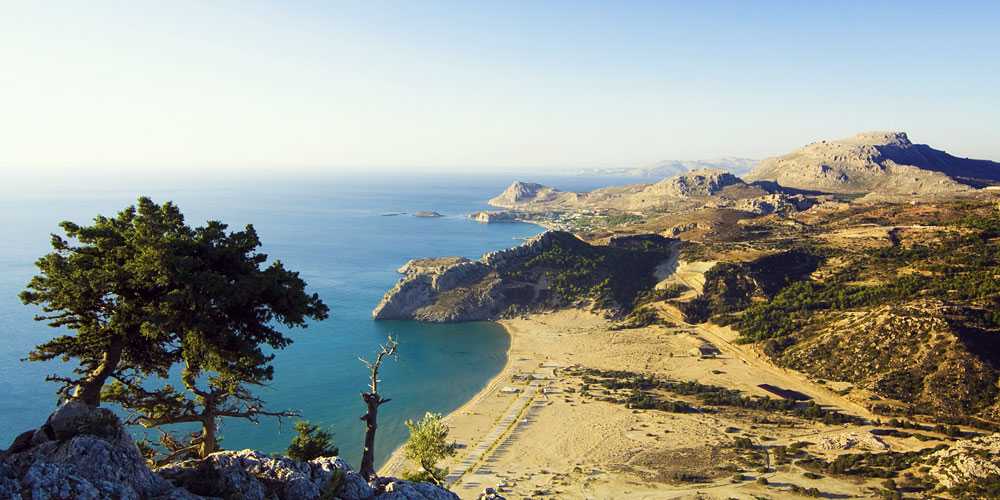 2/9

 Tsambika Beach, Rhodes

Tsambika tops the charts as one of the best family friendly beaches in Greece for its broad stretch of pale golden sand and shallow waters. You'll find it on the east coast of Rhodes and it's perfect families with children of all ages. The seabed is sandy and free from sharp pebbles, and the sea is calm with few waves, ideal for little ones to splash about in. Sun loungers and umbrellas are also available. There's free parking right next to the beach, plus toilets, showers, and access to water sports like parasailing, jet-skiing and banana boats, as well as an ocean obstacle course.
3/9

 Nea Moudania Beach, Halkidiki
With two kilometres of sand, Nea Moudania isn't just one of the best family friendly beaches in Greece, it also holds a Blue Flag for cleanliness. Families love it for palm-leaf parasols, sunbeds and plenty of cafes and restaurants. Nea Moudania extends to Dionysiou beach too, so families with older kids can walk along and check out more of Halkidiki's beaches. Water sports are available here and there's a lifeguard service. If you want a break from the beach, there's a stunning olive grove nearby with thousands of trees.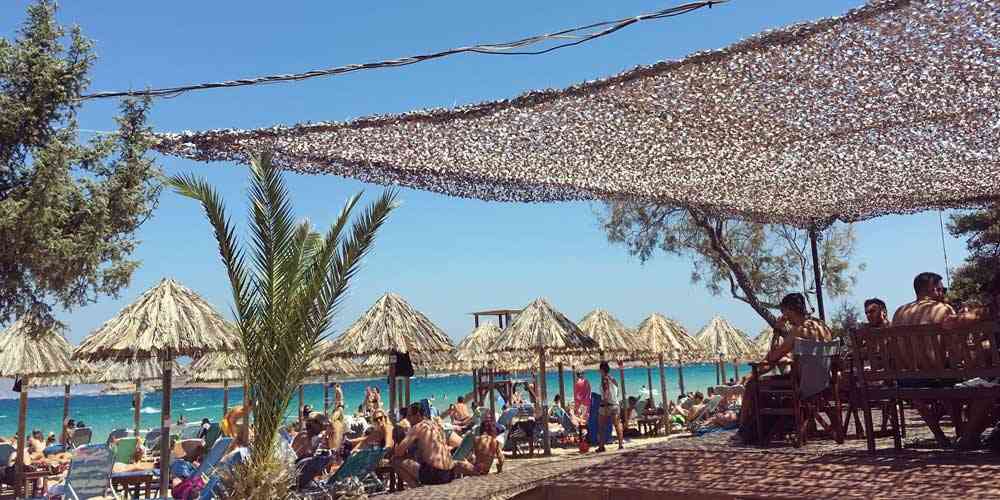 4/9

Santa Maria Beach, Paros
Santa Maria is one of the best family friendly beaches in Greece for swimming and snorkelling. It's near Naoussa in Plastira Bay and has a long coastline divided into two beautiful beaches. The snorkelling here comes highly recommended with a diving school available at the beach to help younger swimmers explore underwater life. Santa Maria Beach is also a favourite for windsurfers and a great place to learn the sport. But if you just want to relax, Santa Maria also comes good on sunbeds, umbrellas and beach bars.
5/9

 Myrtos Beach, Kefalonia

Myrtos beach is one of the best family friendly beaches in Greece and one of most the photographed in the world. Surrounded by green hills, the white sand and sparkling blue water it's easily accessible by car, families will find it a convenient option for both daytime and evening visits – the sunsets are spectacular. Most families bring picnics and eat in the shade of the rocks. There are no water sports but the pay off is a totally pristine beach and almost perfect peace.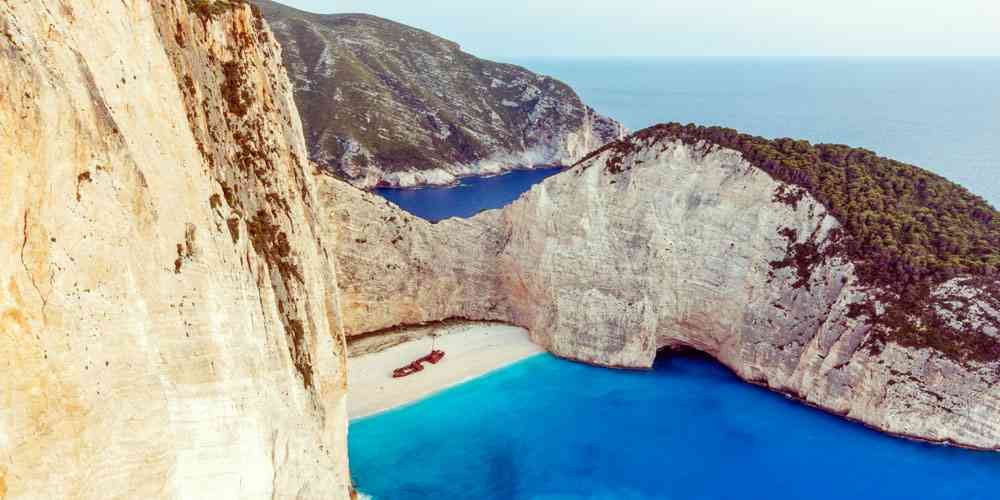 6/9

 Navagio Beach, Zakynthos

Also known as 'Smugglers Cove' or 'Shipwreck bay', Navagio beach near Anafotiria village still has a 1983 shipwreck on its shoreline. It's a great place to take young pirate enthusiasts, particularly as access is by boat from Porto Vromi, making it an ideal option for a full family day out. Before reaching the shores the incoming boats take guests to the famous Blue Caves- photogenic arches and limestone caves contrasted with sapphire blue water.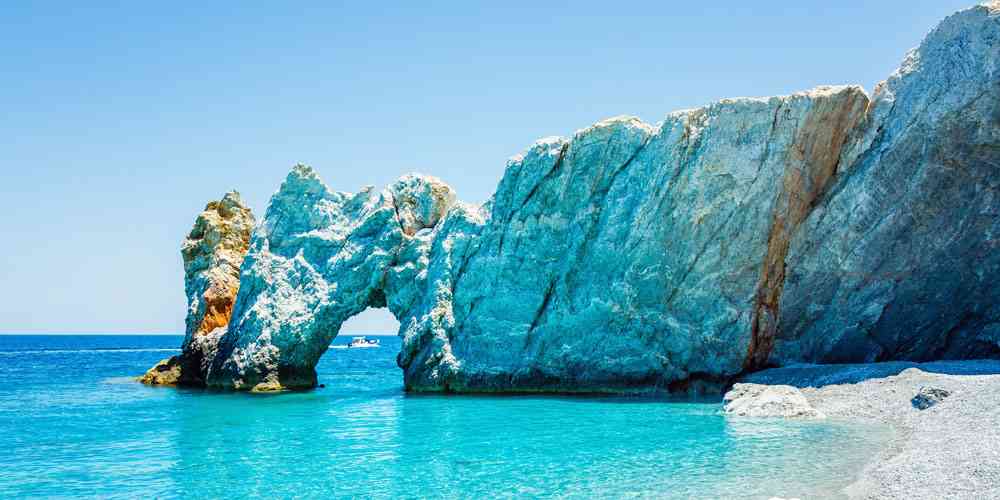 7/9

 Lalaria Beach, Skiathos

Another deserted cove that's only accessible by boat, Lalaria makes it on to our best family friendly beaches in Greece list its bluest of blue waters, white sands and the fun sail from Skiathos to get there – kids have to 'walk the plank' to disembark. Don't forget to make sure your cruise includes a visit to the three sea grottos another magical experience for families visiting Lalaria.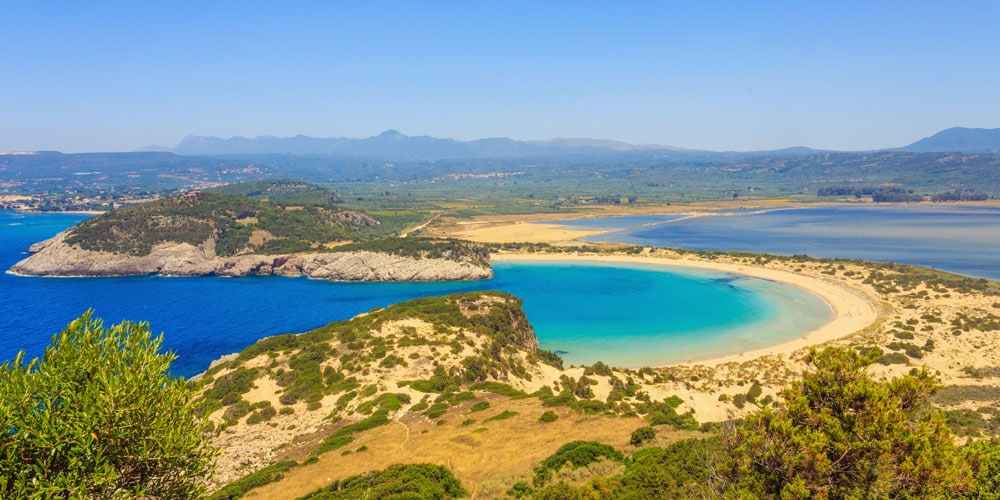 8/9

Voidokilia Beach, Messinia – Peloponnese

Voidokilia is one of the best family friendly beaches in Greece for dreamers who just want to enjoy a day lazing in the sea and snorkelling around a lagoon. Situated about 12km from Pylos in Messinia, the coastline uniquely forms a perfect omega sign making it naturally sheltered from the wind – ideal for sunbathing and relaxing. Surrounded by history, Voidokilia lies beneath the cave of King Nestor and the Old Frankish Castle. Walk up to the castle from the beach for stunning views. Keep on walking, and you'll eventually reach the olive tree strewn Peloponnesian hills.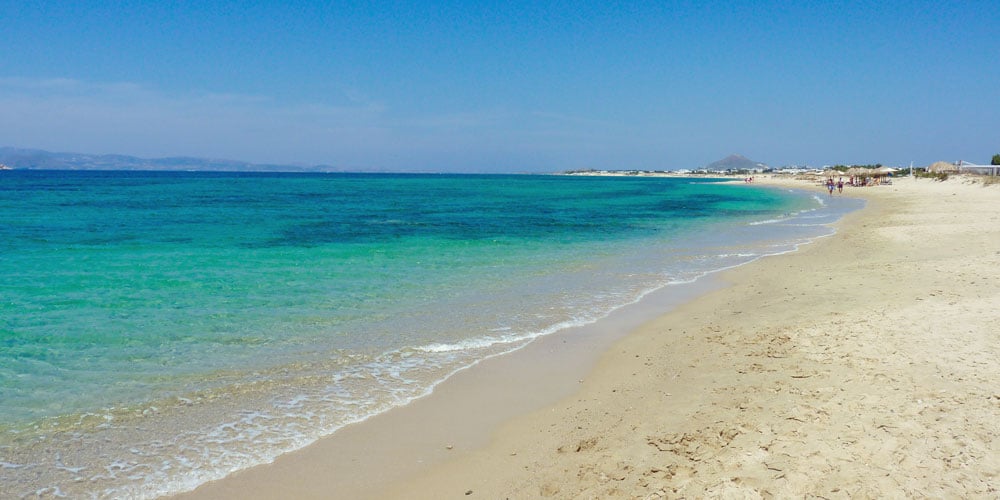 9/9  

Plaka Beach, Naxos

Quieter than Naxos' famous St. George's Beach, Plaka is four kilometres long, so families can choose to sit in the more popular areas with sunbeds and beach bars or head down the sand for a little solitude and space. Some of the beach cafes will bring your snacks and drinks to your towels or sunbeds on the beach. And because the hotels behind Plaka are mostly concealed by sand dunes, the beach feels wonderfully remote and natural – another reason we've put it on our best family friendly beaches in Greece list.

Looking for more reasons to visit beautiful places with kids? Check out UK family festivals to book for summer 2021. Don't forget to follow Family Traveller on Instagram and Facebook for travel updates and ideas – or just to say 'hi'.