It may seem hectic but with its history and surfeit of family-friendly attractions Athens is a must-see city. Holly Tuppen is your guide to the best things to see and do in Athens
As city breaks with an educational raison d'être go, Athens trumps most. Not only did its cultural achievements from the 5th-century BC lay the foundation of western civilisation, but it's also home to countless myths, legends and literary references that permeate school syllabuses all over the world.
Today Athens is more frenetic than civilised; a medley of old and new will help to keep even the most sullen of teens enthused. Some of the world's most impressive neoclassical structures loom above sun-kissed modernity – unruly traffic pulses below the Acropolis, 1960s office blocks are caked in graffiti, and in the historical neighbourhood of Plaka, locals and tourists jostle between ice cream parlours and hipster kebab joints.
Beyond the city, the Aegean glistens, and islands pepper the warm sea all the way to Crete. Although lured south to these retreats each summer, Athenians race back to the throes of city-life every autumn. After just 48 hours you'll want to return too, but for now, here's how to make the most of your time.
What to see & do in the city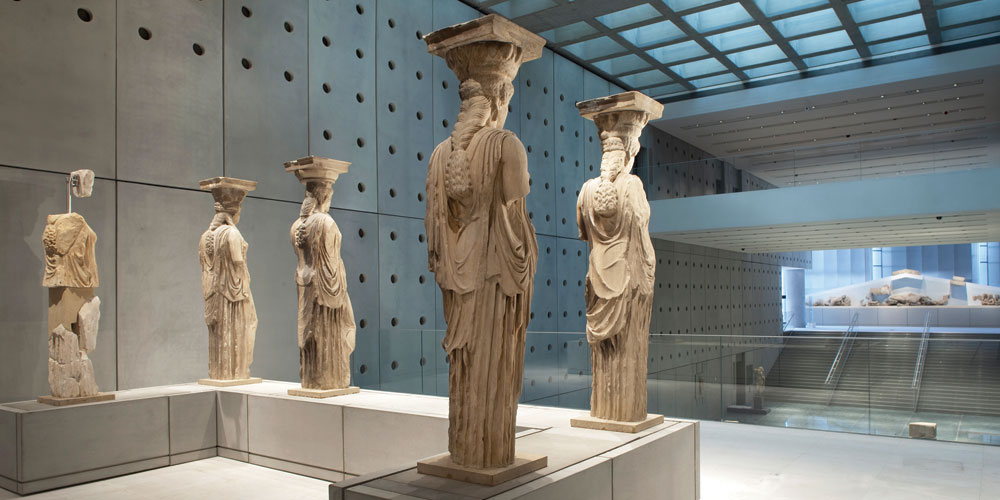 7/7 

Acropolis

You can't visit Athens without scaling the Acropolis – scramble the 3,300-year-old ruins then get a kid's 'backpack' from the Acropolis Museum, including a puzzle, map and info pamphlet. For in-depth learning try an Alternative Athens' Mythology and Acropolis Tour. Younger kids will enjoy the games-led learning on Discover Greek Culture's A Day in the Life of a Young Athenian tour. Both tours include entry fees.

Discover Greek Culture tour, £220 family of four. Alternative Athens tour, from £73 per person. Acropolis Museum, adults £8.50, under-18s £4.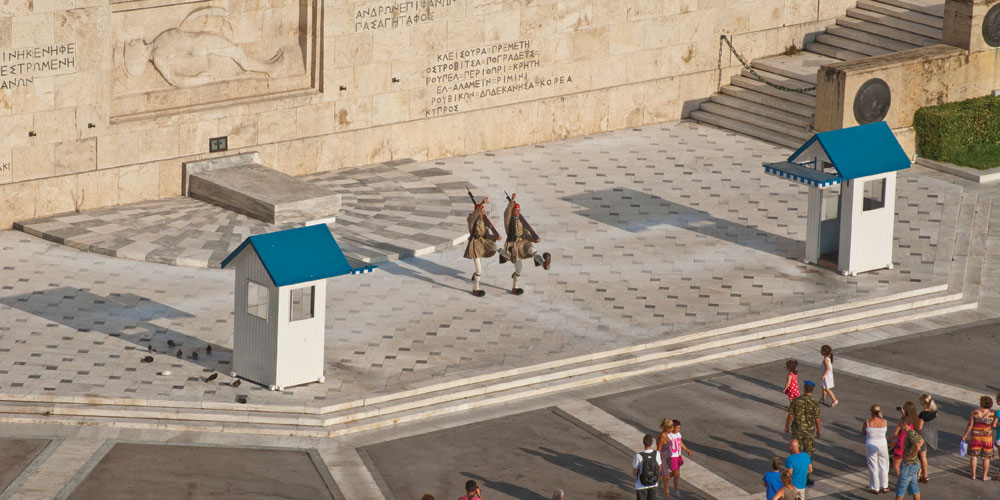 6/7 

Syntagma Square

The Changing of the Guard's theatrical display is awash with intrigue — from the Evzones' (elite soldiers) elaborate costumes to the Hellenic Parliament's stone carvings and the Tomb of the Unknown Soldier that they guard. The slow marching and timely heel slaps captivate kids. The ceremony takes place every hour, every day but on Sunday there's a more elaborate march along Vasilissis Sofia Avenue at 11 am, accompanied by a military band. Afterwards, wander into the National Gardens with 15 hectares of grass, trees, ponds and play areas where kids can let off steam as you relax in the shade.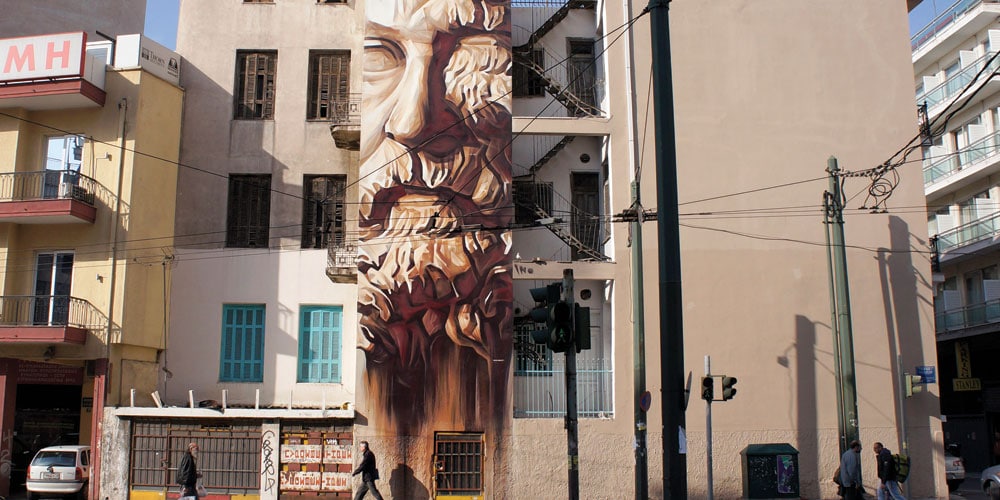 5/7 

Contemporary Culture

A street art tour is a good way to get to grips with Athens' contemporary culture. Big Olive's Street Art & Graffiti Walk is an interactive half-day that hopes to change attitudes; participants learn to appreciate graffiti as works of art and vehicles for change. After meandering through the city and suburbs to make sense of iconic street art pieces, the tour culminates in hands-on tagging and bombing (techniques) practice in a working studio. While juiced up on creativity, head over to the Stavros Niarchos Foundation Cultural Centre; from opera to architecture and labyrinths of greenery, there's something to delight the whole family. Big Olive tour, £330 for five–10 people.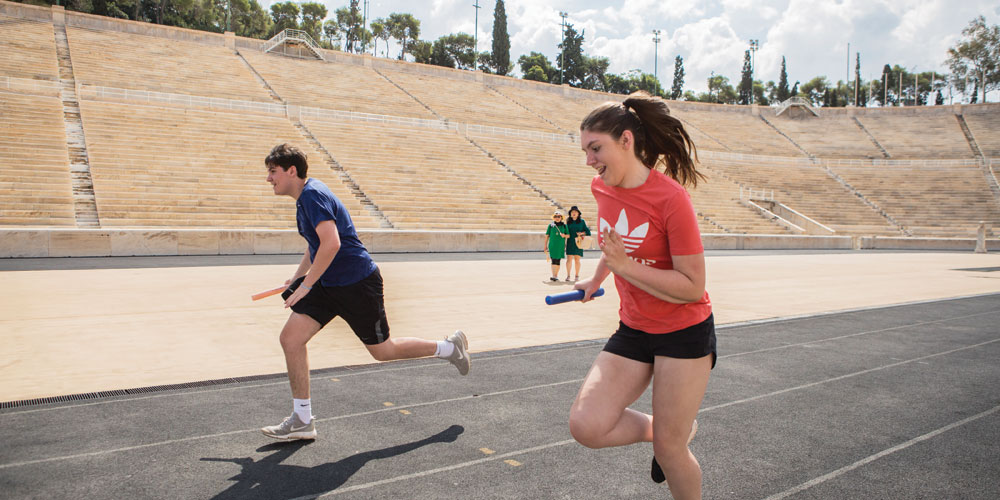 4/7

Olympian Dreams

The Ancient Games were first staged in Olympia, Greece in 776BC – mind-boggling proof of human's innate desire for competition. The games were part of a religious festival in honour of Zeus, the father of the Greek gods and goddesses. Fast forward over 1,500 years to 1896 and the first modern Olympic games were held in Athens; so if you're going to try being an Olympian for a day, this is the place to do it. The Alternative Athens Olympic Games Workout tour allows sports nuts to learn how ancient athletes trained and includes a tour of several Olympic venues, plus the chance to race in the first modern Olympic Stadium. Alternative Athens tour, £39 per person including entry fees.

What to see & do outside the city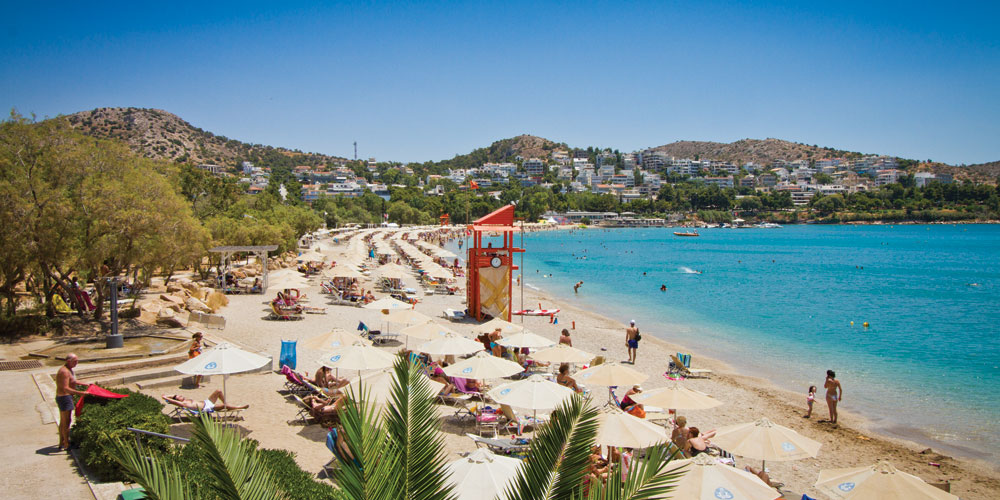 3/7 

Athens Riviera

Thirty minutes beyond Athens' southern suburbs lies the city's slice of beach life; sandy coves, promenades and water-front cafés line the Saronic Gulf 's sheltered coast. Presuming the super yachts are over budget, pick up a bike from one of the kiosks between tram stations on Flisvos Marina for an hour's spin along the harbour. The further you head along the coast, the more pristine the water gets. Astir Beach is one of the most prized with gentle, shallow waters, perfect for kids. Varkiza is the best spot for windsurfers, while other water sports can be found on Voula's two beaches on Athens Riviera.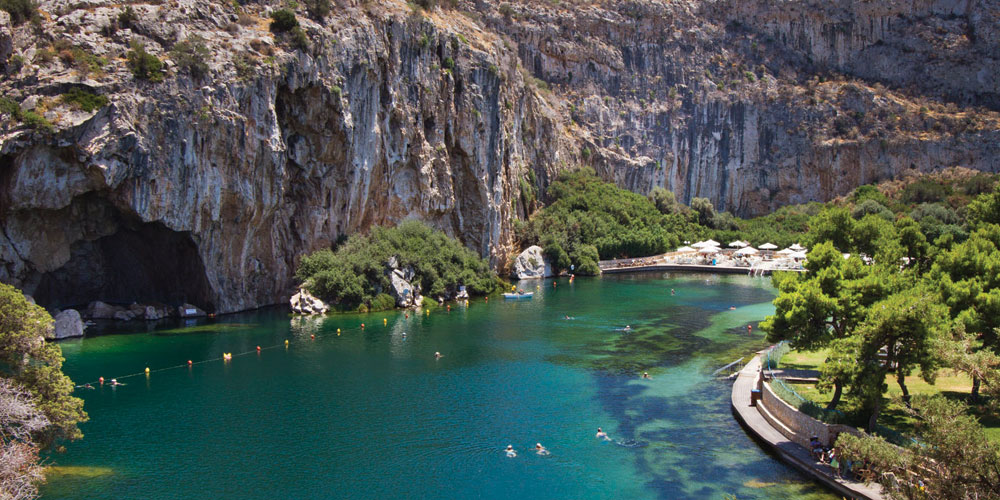 2/7 

Lake Vouliagmeni

If you're visiting Athens in July or August, it won't be long before you start dreaming of cool water. Thankfully, there are natural springs within a 30-minute drive from the city centre. The aquamarine lake, framed by dramatic sandstone cliffs, packs a punch when it comes to minerals – high levels of potassium, calcium and lithium give Vouliagmeni healing properties for everything from headaches to sciatica. Miracle cures aside, the beach-vibe, snorkelling and paddling keep the whole family entertained; there are even walking trails up into the surrounding hills if the heat permits.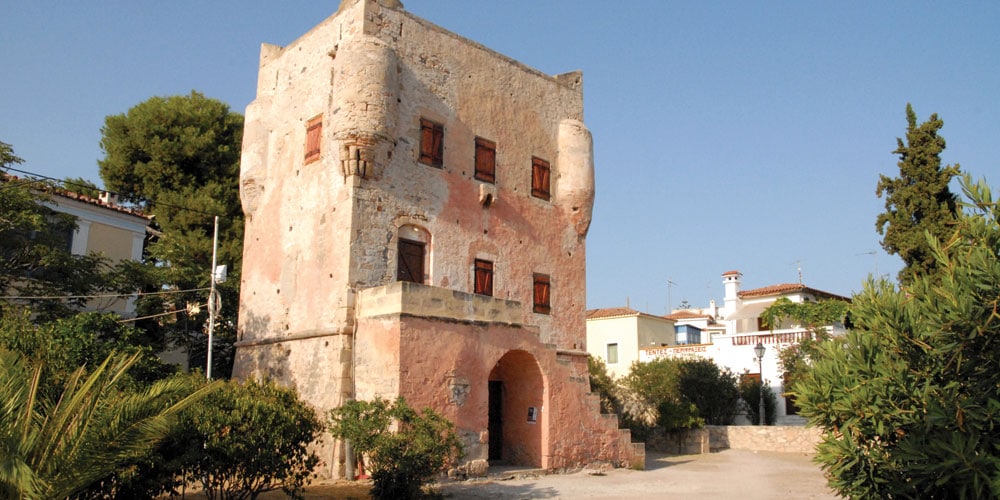 1/7 

Aegina

Just 40 minutes on the Flying Dolphin (speed boat) from the city, a day of serene island-living awaits. Aegina is un-touristy – arrive in the morning and see fishermen mingle with visitors in the harbour. There are ample ruins with the Temple of Apollo the closest, and its small museum is a nice anecdote to Athens' vast collections. The island's best lunch spots are in Perdika – octopus simmers on the grill outside most tavernas. Finally, take a dip in the Aegean. The Flying Dolphin costs £11 for a single ticket. £10 entry fee.