7 best things to do in Naxos, Greece with kids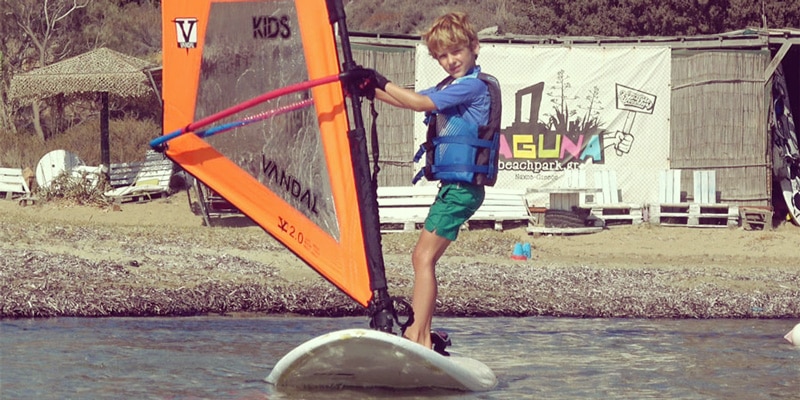 5/7

  Laguna Beach Windsurfing
Blustery winds are a certainty in Naxos as Meltemi, the north wind, throws itself across the shores with gusto – making summer time in Naxos the ideal time to learn how to windsurf.
Laguna Beach Park's surf shed can be found near Kedros Villas, on the sands of Laguna Beach, an area touted to be 'the safest spot in the world' for beginners to master the art of windsurfing.
The warm, clear waters of the beach's lagoon are shallow enough for adults and children alike to learn how to tack, chop and hop across the waters – every individual taught using the best techniques from Laguna Beach's seasoned windsurfing pros.
How much: 1 hour lesson, for a group of 3, priced at 38 Euros per person.
When: It's best to go early afternoons when the winds gather for ideal windsurfing conditions.
Phone: +30 697 242 6905
Where: ­­­­Cross Road, Agiou Prokopiou and Stelidas, Naxos