5 fantastic family villas to rent in Greece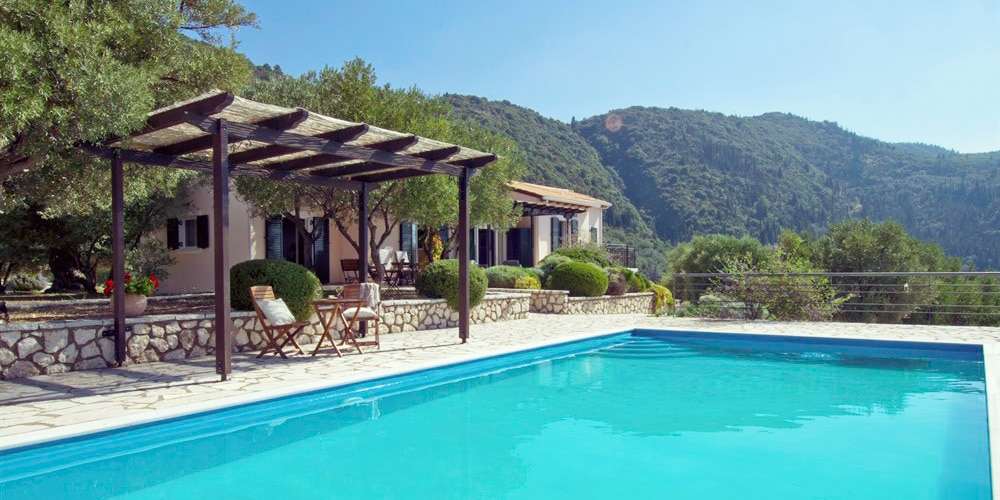 2/5

Villa Thymus, Lefkada

Sleeps up to eight. Entire villa from £1360 per week.

A gorgeous, four bedroom family villa surrounded by countryside and overlooking the Ionian Sea on the west coast of Lefkada. The private pool and sun terrace have spectacular views, and there's also a pretty outdoor dining patio. The mature garden covers over an acre and is beautifully planted with trees and scented herbs.

 
4 bedrooms
4 bathrooms
Sleeps up to eight
Private pool, sun terrace, huge garden, dining patio, sea views
10 minutes drive from coast and beaches.
25 minutes drive from Lefkada Town.
50 minutes from Preveza Airport
About the area
Lefkada is one of the Ionian Islands west of Athens, connected to the mainland by a causeway. Villa Thymus is just a short drive from Agios Nikitas village on the island's west coast, and just slightly further from big, sandy beaches at Pefkouli, Milos, and Kathisma. Lively Lefkada Town is 25 minutes away by road, and the dramatic white cliffs at Cape Lefkatas are also within easy driving distance.
Find out more about Villa Thymus with Thinking Traveller.