Sponsored Content
Corsica is French, with more than a hint of Italy, wrapped up in one gorgeous Mediterranean island. But it's really just its own sweet self at heart, and nobody knows that better than Corsican Places. They've been enlightening families to the wonders of villa holidays in Corsica for over a decade, which pretty much makes them experts on every inch of the fascinating island.
Still relatively undiscovered by UK families, Corsica is far more peaceful than it should be considering it has several of Europe's loveliest beaches, along with more historic and beautiful towns than seems fair: not to mention incredible countryside, wild mountain drama, and effortless Franco-Italian style.
Feel like exploring this summer? Have a look at Corsican Places top 10 family villa holidays in north and south Corsica. They all include UK flights and car hire and discounts of up to 30% for under 12s, as an added incentive: not that Corsica needs anything to make it more irresistible to kids.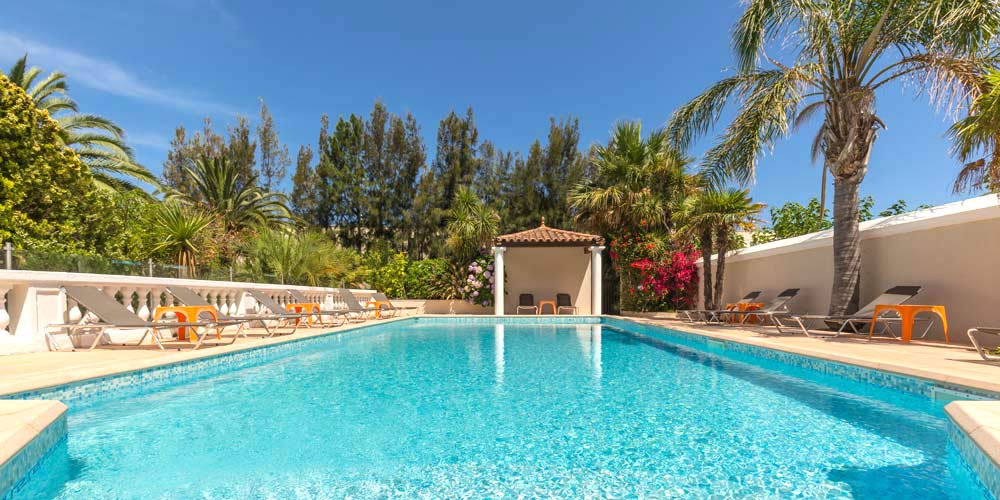 1/10

Maison Bervilly, Calvi Town

A range of six terraced villas, and two separate apartments, designed around lush Mediterranean gardens, Mason Bervilly works beautifully for smaller families, multi-gen holidays, and two or more families holidaying together.
Six, two bedroom villas, each sleeps up to four.
Shared 13m pool; sun terraces; lush Mediterranean gardens and lawns.
Each villa has its own, private terraces.
Large living room, outdoor dining terrace, kitchen, family bathroom.
WIFI, air conditioning, TV, DVD player.
All villas overlook pool area, and lawns.
Two bedroom family apartments, in secluded garden location, also available.
The local area
Calvi town in North West Corsica and lively Quai Landry waterfront district – 10 minutes.
Popular Calvi Beach for water sports, sailing and swimming – 10 minutes
Hidden coves and beaches at Pointe de la Revelleta – 15 minutes.
Bonifatu Forest – 30 minutes.
Charming L'Île-Rousse for beaches and historic quarters – 30 minutes.
Calvi Airport – 15 minutes.
Fun family activities
Scenic coastal rail journey from Calvi to L'Île-Rousse.
Adventurous walks and river hikes in 3000ha Bonifatu Forest.
Boat trips to Scandola Nature Reserve, famous for sea eagles, and sea caves.
Tours of the Haute-Balagne fortress villages, and artisan workshops.
Exploring UNESCO World Heritage Tour de Sel and Calvi Citadel.
From £1916 for seven nights, based on a family of four, and including: UK flights, car hire, welcome pack, and up to 30% child discount.
Find out more about family holidays at Maison Bervilly with Corsican Places