The French Riviera oozes luxury but best of all its child-friendly, says Emma E Forrest and you don't need a billionaire's budget to stay there.
Emma's insightful look at holidaying with kids in The French Riviera has been awarded the French Travel Media Award in the category: Best Family Break Feature in France!
An adventure away from home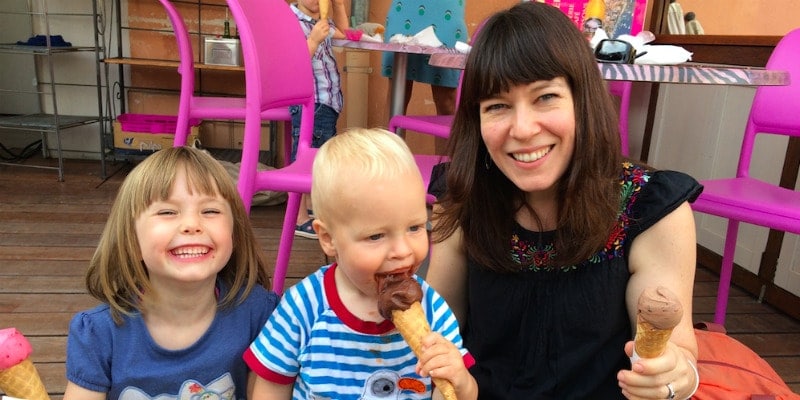 For years my husband and I have been toying with the idea of having an adventure away from London before the kids get too entrenched in school life. We're both freelance writers so, in theory, we can work anywhere in the world. But we procrastinated as we tried to pick somewhere different from the capital. Faversham? Too near. Ho Chi Minh City? Too far.
Then I was offered work in  Monaco, and we said, 'Yes please' to year-round sunshine, golden beaches, bright blue sea and rugged mountains – all just a two-hour flight from home. With four-year-old Beatrice and 18-month-old Jasper, we moved out of our Victorian terrace and into a flat with a sea view in Beaulieu-sur-Mer, which means 'beautiful place on the sea'.
It's a compact, un-touristy town between Monaco and Nice, with two ports, two perfectly groomed beaches, a great playground and a daily market in the central square.
Our home is a four-minute saunter to a sandy beach, a 10-minute stroll to the picturesque peninsula of Saint-Jean- Cap-Ferrat and the exquisite gardens of the Villa Ephrussi de Rothschild, a 20-minute bus ride to Nice, 40 minutes' train ride to Italy and 90 minutes' drive to the nearest ski resort.
The opportunities for exploring interesting and beautiful places seem to be infinite in this part of the world, even if your criteria include restaurants with high chairs and car-free spaces where energetic offspring can safely hare about. And, thanks to the railway line, which hugs the coastline, you don't necessarily need a car.
Nice
[soliloquy id="8105″]
There are plenty of reasons to make the city of Nice your family's first port of call. In the old town, children can scamper through the picturesque alleyways lined with colourful buildings and end up at the flower market in the Cours Saleya. Jasper and Bea love weaving between stands where buckets spill over with opulent peonies and fragrant lilies between lemon trees and hibiscus with vibrant yellow or red blooms, and stop to smell jasmine, lavender and orange blossom.
On the square, we'll pick up attractively packaged tinned fifish at Conserverie la belle-iloise, including Bea's favourite, mackerel with herbs and lemon from nearby Menton. Across the road at the boutique of local perfume house Fragonard, we sniff every fragrance in the range, and buy pretty make-up bags or boxed soaps for friends that feature the brand's distinctive line drawings.
The summer can be sticky, and after cooling off with an ice cream, it's time to head for a refreshing dance through the fog created by 960 misting machines along the Promenade du Paillon, a 1.2km-long park that stretches from the sea up towards the north of the city. Attractive beds take visitors on a journey through the flora of every continent along this green corridor, but it's the spectacular wooden structures in the marine-themed playground that our kids come for. Bea scrambles out of reach to the top of the 30m-long whale climbing frame while Jasper takes on climbing walls inside its belly or clambers up the pirate ship.
If we're not in the mood for queuing for authentic Nice specialities, including pissaladière, a tart topped with caramalised onions, and daube, a beef stew with ravioli at unpretentious Bistro de la Bourse on Place Saint François, we tuck in to juicy burgers served up on slates at Wazo.
Head away from Nice's unwelcoming stony beaches if you want to build sandcastles or have a splash in the sea. Go east to the uncrowded stretches of sand in Villefranche-sur-Mer, Beaulieu-sur-Mer or to Monaco.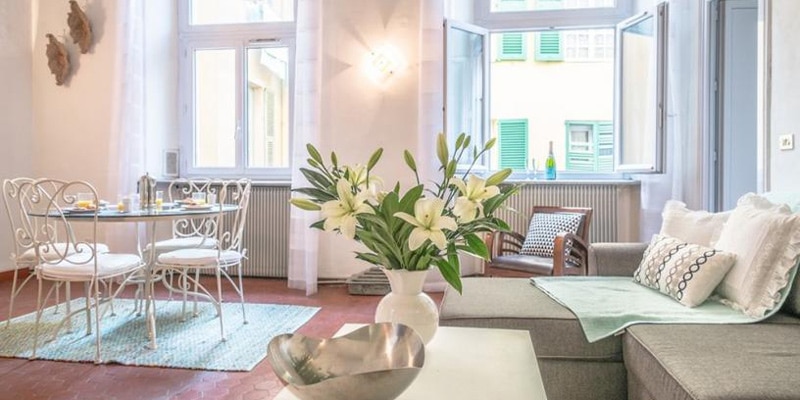 Where to stay in Nice
Another great reason to stay in Nice is the great accommodation. While you can stay in a hotel pretty much anywhere, it can be better to book a serviced apartment or private house rental if travelling with a family. After all, we all know how much kids need their space, and how cranky they can get when cooped up in a hotel room for too long.
Check out the Stay YNA website, which has a great selection of apartments and villas for rent. Le Dome, located in the Old Town, is a favourite among families, but there are plenty of options available. Plus, imagine how great it is to be able to head out to the local French supermarket, pick up some food, and cook for yourself from home. You and your partner can enjoy some traditional French cuisine, while the kids (if they don't want to do the same), can eat something more comforting. For families, it beats a hotel stay!
Monte Carlo
[soliloquy id="8110″]
It may be better known as a billionaires' playground, but Monte Carlo is ideal for kids, too. There are yachts to gawp at, tropical gardens to run about in and a pink castle to visit. Bea's first-choice attraction here is the Oceanographic Museum where she can find Nemo, stroke sharks and climb the wooden rooftop whale-skeleton climbing frame that echoes the one in the main gallery.
Few people head to Monaco for a beach holiday, which makes it an excellent place to do just that. Even in August, when the coast is heaving with tourists, there's always a spot to lay your towel on Larvotto, the public beach. And you don't have to sacrifice sophistication if you have a family here. Miami Plage is a smart restaurant with a private strip of beach where your wayward toddler can be safely tethered into a highchair (not every restaurant provides them), fed pizza or a posh kids' meal, and then dispatched to the adjacent playground, allowing you to serenely supervise them as you sip a glass of chilled rosé.
The logistics of childcare are equally carefully catered for at the Fairmont Monte Carlo, my favourite Monaco hotel. It may not be the most historic, trendy or exclusive, but I love its 1970s ocean-liner architecture and its unparalleled location, perched on the edge of the rock with an unbroken view of the horizon where azure sea meets azure sky.
You get the same staggering panoramas from the Saphir 24 Bistro, which hosts a Sunday jazz brunch with unlimited food and champagne. This really is fine dining with kids in mind, not least because the pick-and mix approach allows fussy eaters to snack
on whatever they fancy.
When Jasper turned up his nose at my offering of sea bream, steamed veg and gratin dauphinois, our waitress offered to feed him. When he refused, she dashed off to fetch a basket of delicious triple-cooked chips, which he demolished. Meanwhile, Bea tucked in to a plate of chocolate mousses, shot glasses of smoothie and tiny lemon meringues topped with gold dust. .
The service is great, but even better is the kids' space, which is supervised by a professional childminder. It allows you to linger rather than bolt for the exit as the kids lose interest in eating and go into meltdown. Instead, Jasper fought well-heeled Italian kids over toy Ferraris and Bea delved into an outsized jar of gummy bears, while my husband and I listened to the live jazz band and took in that view.
West from Cannes
[soliloquy slug="riviera-feature-cannes"]
Cannes old town might be picturesque, and its Croisette promenade famous for the film festival, but kids will be much more excited by the short but choppy ferry trip to the island of Sainte-Marguerite.
This idyllic, car-free, mile-long island offers incredible views of the coast from its pretty shores, canons to climb on and easy walks shaded by majestic pine trees. It's also home to Fort Royal prison, which featured in the story of The Man In The Iron Mask. Bea was captivated by the tale of the mysterious prisoner, and the shipwrecks in the museum next door, including perfectly preserved 2,000-year-old hazelnuts and a series of priceless Roman urns that her brother attempted to overturn before we could peel him away.
There's more child-friendly history to be found on the edge of Cannes, at Château de la Napoule, a medieval fortress that was rebuilt in the 1920s as a family home and art foundation by American socialites Henry and Marie Clews. When they arrive, children are offered a yellow treasure-hunt booklet that helps them explore the grounds, so Bea and Jasper scurried round fountains and up turrets as we learned about the history of the estate, the couple's incredible art collection and the outlandish parties they threw. Our cultural appreciation was rewarded with lunch and a view of the port from the terrace at restaurant Le Neapolis, a plat du jour menu for parents, tagliatelle bolognese and chocolate ice-cream for the kids.
After a morning stocking up on kaftans at the market in nearby St Tropez and a picnic on the sandy beach at the village of Gigaro, we pitched our new tent under a fragrant umbrella pine and headed to the site's magnificent waterpark. The afternoon was spent shooting down waterslides, being carried on currents and splashed by waves and, despite their excitement, Bea and Jasper nodded off as soon as they were zipped into their sleeping bags.
The Lowdown
Getting there
From Gatwick, Heathrow and London City from £72 return. EasyJet flies to Nice from Luton, Gatwick and Stansted from £55 return.
Trains from London to Avignon, Marseille, Nice, Aix-en-Provence and Cannes via Lille or Paris, cost from £117 per person. Eurostar runs direct services from London to Lyon, Avignon  and Marseille during the summer from £89 return for adults and £63 per child
Accomodation
Rooms at the Fairmont Monte Carlo cost from £256 per night, including breakfast. There's a 50 per cent discount if you book a second room for the children. And a pitch at Les Tournels costs £12 a night, including use of all facilities.
Getting around
A one-day Carte Isabelle rail pass costs £25 for a family of four and allows unlimited rail travel throughout the Alpes-Maritimes department.
A three-day Côte d'Azur card costs £28.25 per adult and £15.20 per child and allows entry to all the main sights plus sports, creative, maritime and mountain activities.