Steve Tooze and his family visit Paris to find out how a well-known theme park complements and contrasts its eco-park neighbour.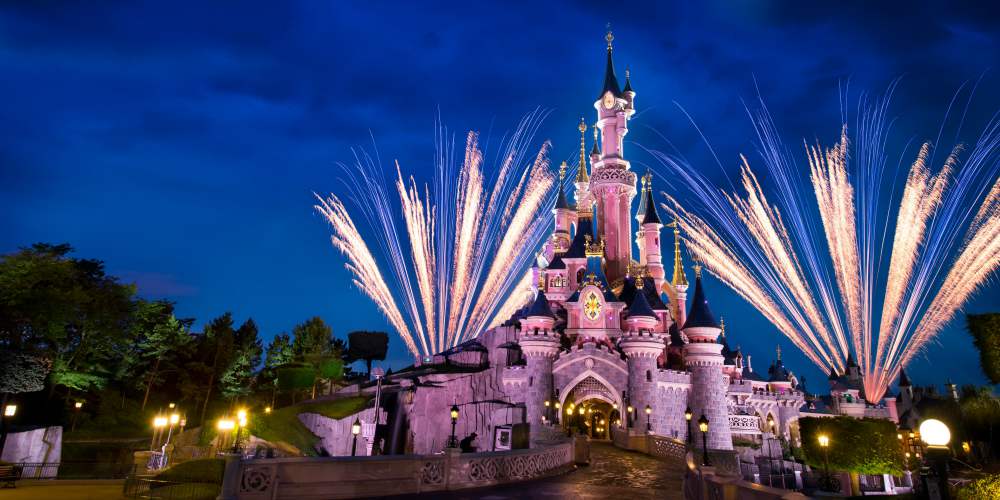 We always knew this two-centre trip was going to involve a high level of culture shock. From Disneyland Paris, a place that feels like you've slipped into a colour-saturated alternative universe, to a cabin in the woods at Les Villages Nature Paris. Two places as different as chalk and fromage.
As it turns out, though, the two parks complement each other perfectly, a sugar-sweet, high-adrenaline treat followed by a palette-cleansing dash of relaxed outdoor exploration. 
Disney was our first destination, and it was a great decision to arrive by Eurostar at the park's dedicated rail station. Fast check-in, generous baggage allowance and free Wifi onboard made it a slick journey, without the carbon guilt of flying.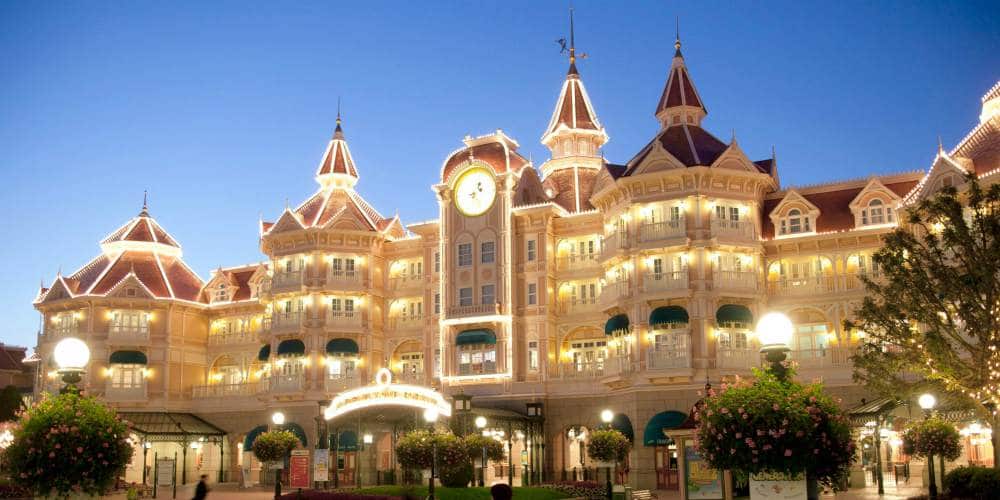 Once there, however, even the teen cool of our daughter Scarlett, 15, and son Fin, 12, was only a partial antidote to the fairy dust of fun with which the entire place is sprinkled. Our hotel, the Disneyland, is the only one inside the park itself, and every landing was filled with shrieking small girls in princess paraphernalia. At any time, Mickey, Donald or Goofy might stride into view, high-fiving and hugging everyone.
Our room, high-ceilinged, plush and remarkably low-key, was only 50 metres from the main gates of the park and therefore the excitement was palpable.
Forgetting all pretence of metropolitan aloofness, we plunged into Main Street with its constant piped background music of hummable Disney tunes and shops full of gaudy merchandise, and spent two days alternatively screaming with laughter or howling with gleeful terror as we tried out every ride, tour and experience in sight. Our top votes went to the Tower of Terror in Walt Disney Studios Park, Peter Pan's Flight and the Big Thunder Mountain roller coaster in Disneyland Park. 
The clever illuminations set to classic Disney tunes over Sleeping Beauty's Castle, were a highlight, regular as clockwork at 10pm every night, reminding you how ingrained Disney culture is.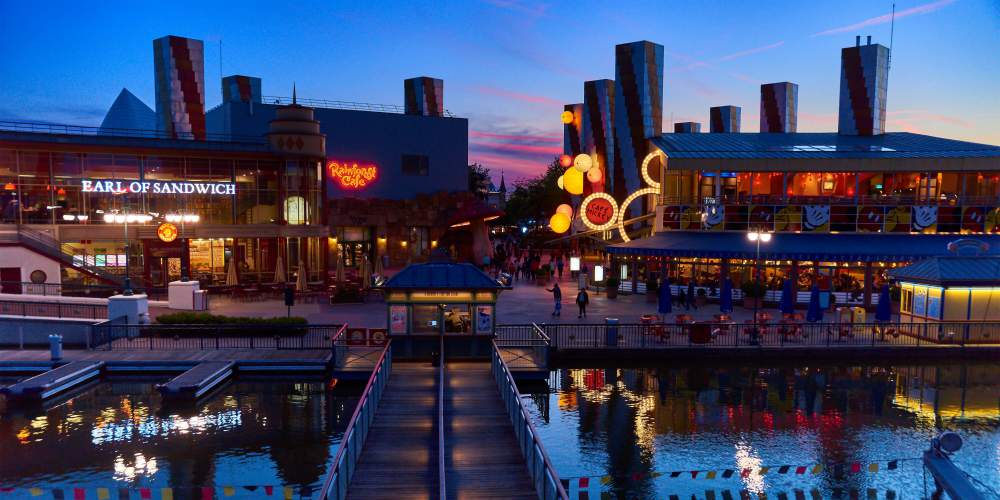 Meals were lots of fun, from classic American burgers and shakes arriving on roller-skating servers at Annette's Diner to a plush dinner at Bistro Chez Remy at Walt Disney Studios Park where we were made to feel the size of mice, with tables that look like jam-jar lids. 
It's impossible not to be charmed by Disneyland Paris. But there was a sigh of relief from our two as the last of the manicured fairy-tale lawns slid out of view through the taxi windows and we began to travel through the everyday prettiness of the French countryside.
Our arrival at Les Villages Nature Paris did indeed feel like a Disney detox. The place is essentially a delightfully upmarket French version of Centre Parcs and would, under normal circumstances, have felt neat and carefully coiffured.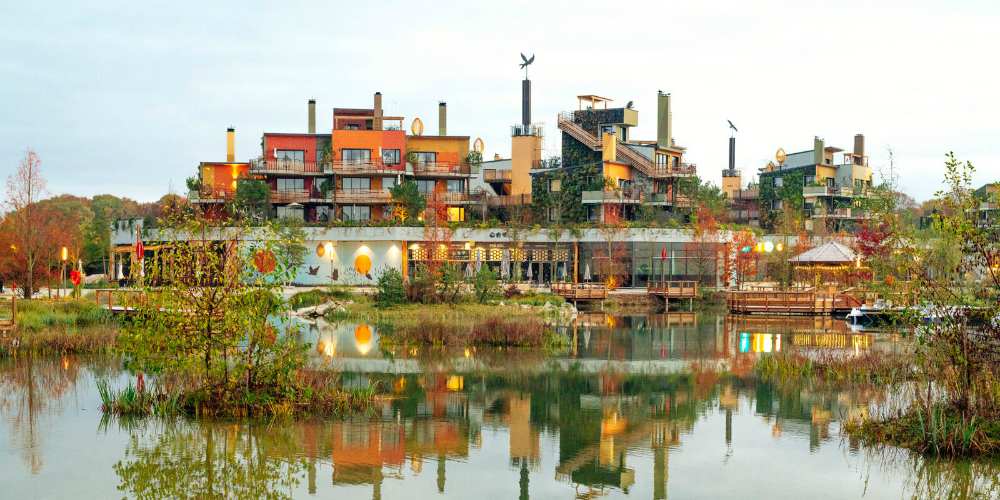 After two days at Disneyland Paris, however, it came across as positively rural. Our wood cabin felt pleasantly minimal and simple and we loved zipping along the car-free trails on our hired bikes.
Each sunny morning was kicked off with a big bag of freshly-made bread, croissants, jam and fruit delivered to our door, and then the day opened up before us with a seemingly-endless list of possibilities, just five minute's cycle away.
A cute farm complex, complete with pigs, goats, geese and chickens to watch and pet, offered short courses for all the family, ranging from chocolate-making to honey workshops. In the special Action Factory, Scarlett and Fin had a go at scrambling up climbing walls of varying degrees of difficulty and tackling Gladiators-style assault courses.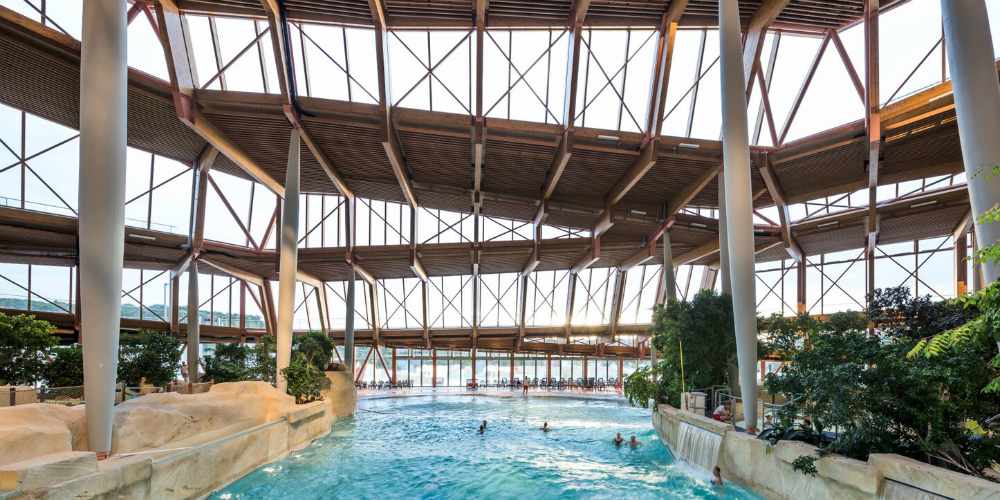 Outside, we loved the super-slow miniature motorboats that chugged across the central lake, and spent hours in the fabulous Aqualagon water park with its exhilarating waterslides and lazy river ride. 
A great array of very good restaurants, ranging from the traditional local dishes of Wine Bar Cépages to the Mediterranean-inspired Italian Vapiano, meant we could refuel with gusto at any time, while a nice French supermarché offered the option of eating in style in our cabin.
Leaving for home, relaxed and happy, we agreed that our two-centre adventure had been a perfect combo. Getting a chance to kick back in the countryside after our Disneyland journey had made us appreciate both that little bit more.
THE LOWDOWN
Getting there
Eurostar operates a daily direct  service in each direction to Disneyland Paris during school holidays. Fares from London St Pancras, Ashford International and Ebbsfleet International start from £38 one way for adults and £27 one way for children aged between four and 11, based on a return journey. Children under four travel for free. 
Where to stay
A two-night package staying at the Disneyland Hotel costs from £1,863 (two adults and two children), and includes three-day hopper tickets with unlimited access to Disneyland Park and Walt Disney Studios Park and return travel with Eurostar on the in-direct service to Disneyland Paris from London St Pancras International, Ebbsfleet or Ashford International in standard class. 
A four-night stay at Les Villages Nature Paris (sleeping two adults and two children aged three to 17), during the summer holidays costs from £1,092 per family.