France now open for family holidays, try the Dordogne Valley
Family holidays in France are back for spring and summer 2021. As of 12 March, France has relaxed border restrictions for UK travellers with negative COVID-19 tests and that's as good excuse as any to take a wander round the beautiful Dordogne Valley right now.
---
Direct UK flights to Bergerac & Brive in the Dordogne Valley take from just one hour, 45 minutes. If you're unfamiliar with the area, it's where families can swim in France's cleanest river; explore the world's most important prehistoric cave art; sail the second largest underground grotto in Europe; visit beautiful villages, and that's before you get started on the medieval châteaux and legendary gardens like Marqueyssac in Périgord. Easy UK travel and relaxed borders you know about, all you need now is a rundown of the top must-sees in the Dordogne Valley and here it is: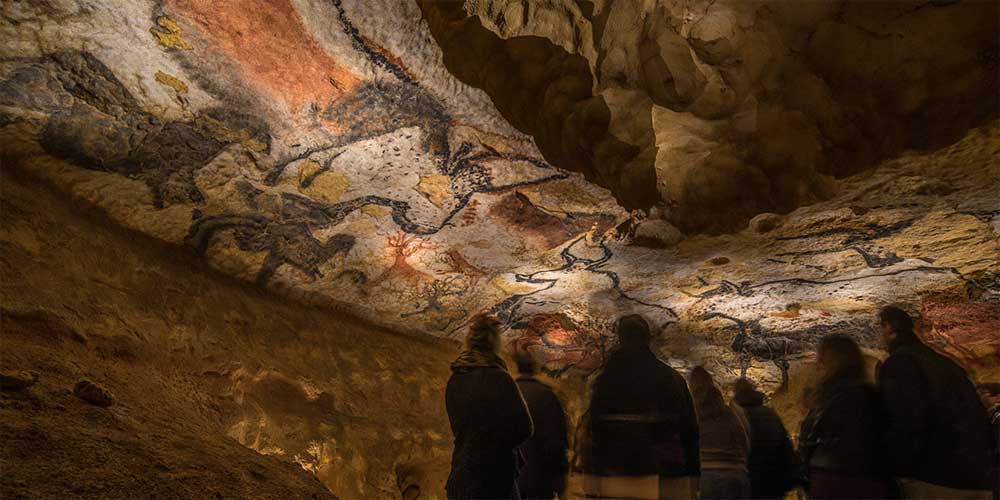 Lascaux Cave, Montignac, South West France
In 1940's France a  teenager stumbled upon the entrance to a cave just outside the little town of Montignac in the Dordogne Valley. Today the Lascaux Cave is a UNESCO World Heritage site and contains one of the finest collection of prehistoric wall paintings in the world, created over 19 millennia ago by several generations of artists.
The original cave's fragile condition means it hasn't been open to the public since 1963. However, there's a remarkably authentic reproduction at the Lascaux Parietal Art International Centre for Cave Art in nearby Montignac. The name of the Centre might sound stuffy, but the 200m long replica of Lascaux is astonishingly atmospheric – designers have even recreated the prehistoric cave's acoustics, lighting and sensation of subterranean chilliness. Of course the real stars are the paintings, meticulously reproduced right down to the texture of paint on rough stone and the earthy tones of the original organic pigments.  Once you've taken the excellent guided tour of the cave, visit the Centre itself to find out about the prehistoric lives of Lascaux's original artists.