Sponsored Content
France doesn't stint on diversity and from its impressive mountain ranges to the unspoiled coasts, quaint towns and villages or grand cities, Summer France knows it intimately. Which makes them a great partner in the quest for a fantastic family adventure this year, especially as they have over 30 different holiday residences across France, cover coast to countryside and have even gone to the effort of picking out perfect places to stay, based on the ages and stages of your kids.
Summer France holiday homes range from luxury villas with private pools to cute lakeside cabins and forest cottages. Flexible arrival times and lengths of stay are another big plus for families, and they're always great value – even on UK school holiday dates.
So, whether it's your first foray with baby or you're travelling with experienced teens, where in France do Summer France recommend for a fitting family holiday in 2020?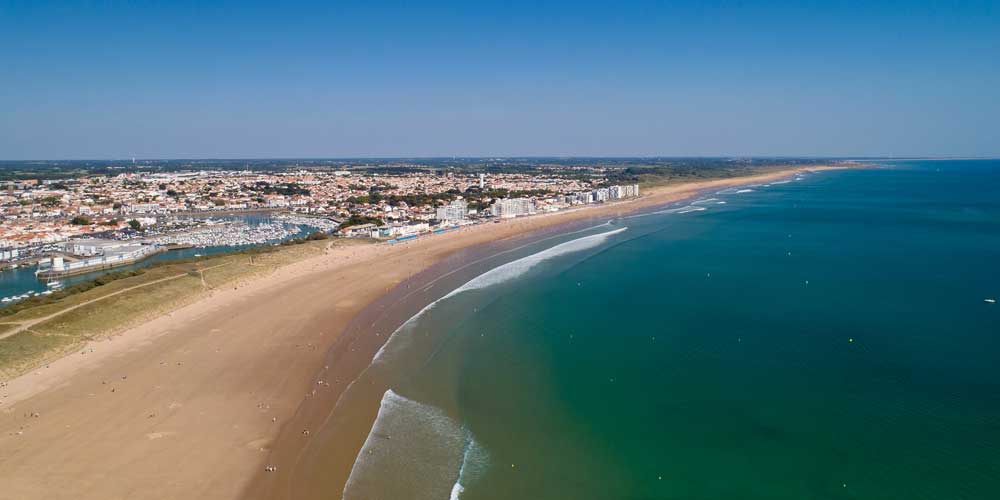 1/3

Vendée is best for babies, toddlers and under-fives

With over 250km of beachy Atlantic coast, the grand and very child-friendly city of Nantes, not to mention links to one of the world's most famous yacht races and quite a bit of untamed countryside into the bargain, you might think the Vendée region of western France would be packed come summer. But if you're looking for crowds, this is definitely not the place to find them – less than 20% of Vendée's coastline is developed. What you will find is sweet seaside towns, plenty of safe paddling spots, immaculately clean beaches, nicely flat terrain for buggy-friendly exploring and an almost endless supply of fun stuff to see and do. Summer France have an enduring passion for Vendée, love the easy atmosphere and particularly recommend it for holidays with younger kids – not least of all because direct UK flights to Nantes only take an hour and 30 minutes.
Summer France recommended residences
Think about heading to Saint-Jean-de-Monts this summer. This lively seaside resort on the Vendée coast is just 90 minutes' drive from Nantes Atlantique Airport, within easy reach of the remarkable Marais de Breton wetlands and close to Les Sables d'Olonne (birthplace of the legendary Vendée Globe). Plus its miles of soft, sandy beaches are kid-heaven and no distance at all from Summer France residences: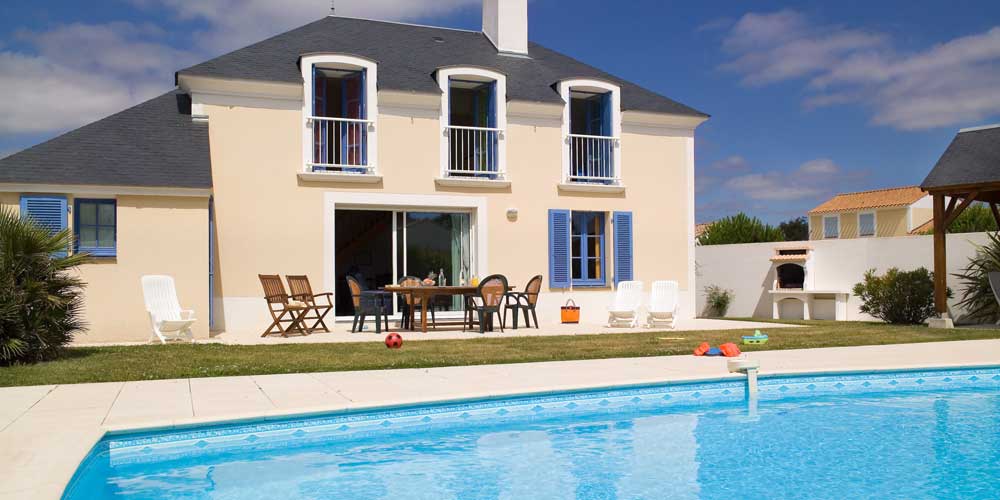 Le Domaine de Vertmarines
Just south of Saint-Jean-de-Monts, this peaceful residence sits in 16ha of parkland and each detached family villa comes with its own private pool, garden and terrace.
Two to four bedroom villas, sleeping between four and eight guests.
Private swimming pool, garden and terrace.
Family living room, fully equipped kitchen, family bathroom.
Set in 16ha preserved parkland.
Minutes from Saint-Jean-de-Monts resort and beaches.
Two bedroom villa in Le Domaine de Vertmarines from £1161* for seven nights in July, based on a family of four.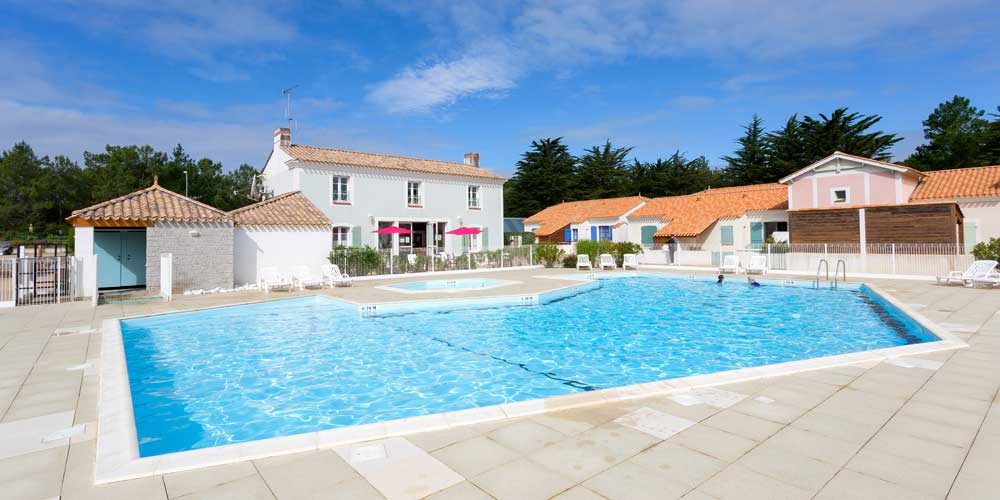 Les Mas de Saint Hilaire
This characterful residence is set in a 600ha pine forest, close to Saint-Jean-de-Monts, and on top of charming family cottages in their own gardens, also has a large communal swimming pool and separate kids' pool.
Bright, airy family cottages, sleeping between four and six guests.
Private gardens and terrace.
Family living room, fully equipped kitchenette, family bathroom.
Communal swimming pool, kids' pool, forest setting.
Close to Saint-Jean-de-Monts and beaches.
One bedroom mezzanine cottage in Les Mas de Saint Hilaire from £566* for seven nights in July, based on a family of five.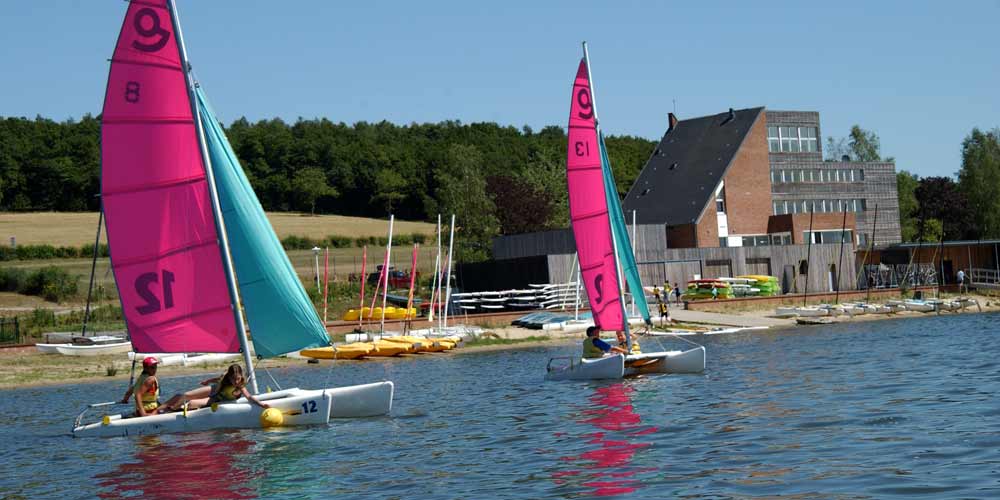 2/3

Val Joly is best for under-10s

Active kids will love the freedom of a family holiday by Lac du Val-Joly in the wildly beautiful Avesnois Natural Park. Not only is it the largest lake in Northern France, it's a playground for all sorts of water sports and the ideal place to try anything from sailing to canoeing in complete safety. On dry land, the glorious Nostrimont forest makes for the best type of adventures. There are miles of easy-going cycle paths within minutes of the lake, along with plenty of on-tap activities like horse riding and archery, mini-golf or swimming in one of Summer France's three family pools. And gentle summer temperatures here mean you can let kids spend as much time as they like outdoors. But the residence also has an exciting freshwater aquarium, as well as several shops and restaurants. Nearby towns and villages are interesting to explore and the Belgium border is only a short drive away from Lac du Val-Joly.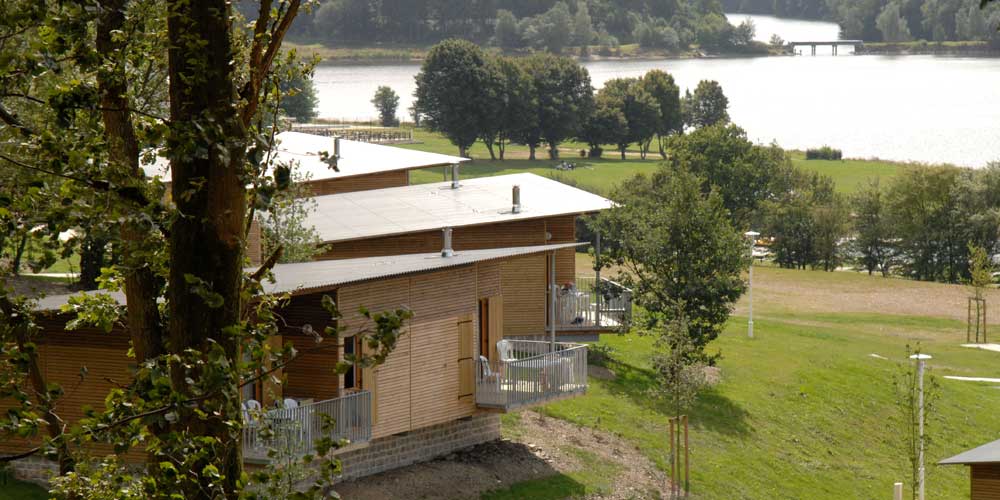 Summer France recommends Les Cottages de Val Joly
Lakeside and close to all the fun, Les Cottages de Val Joly are designed for families with bright living areas, private terraces and well-equipped kitchens. Guests have access to three swimming pools (two outdoors) and a wide range of on-site activities including sailing, canoeing, horse riding, cycling, mini-golf and archery. In terms of travel, this Summer France residence is less than two hours drive from Rheims, Lille and Brussels – direct UK flights to Brussels take from just an hour and 15 minutes.
Pretty wooden cottages by the lake, sleeping between two and eight guests.
Private outdoor terrace.
Family living room, fully equipped kitchen, family bathroom.
Set by Lac du Val-Joly in Avesnois Natural Park in Northern France.
Less than two hours drive from Brussels, Rheims and Lille.
One bedroom family cottage at Les Cottages de Val-Joly from £209* for seven nights in August, based on a family of four.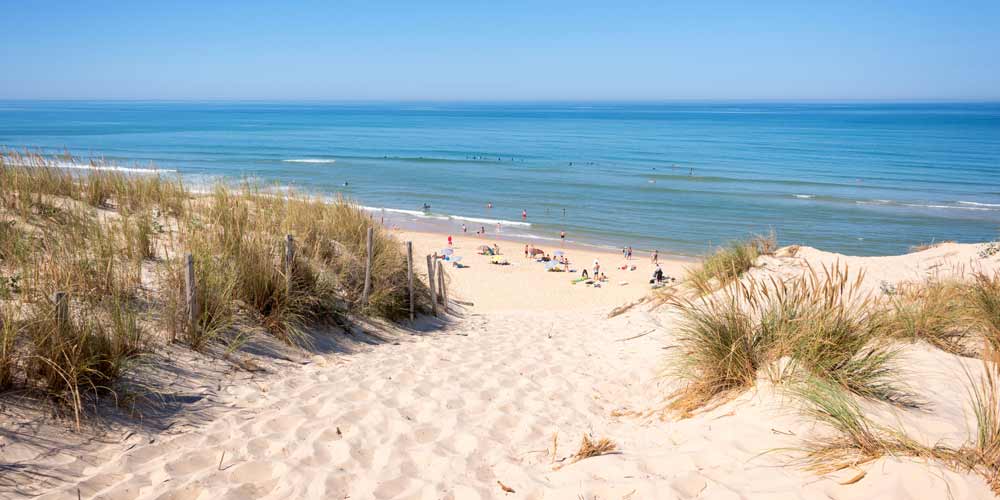 3/3

Aquitaine is best for tweens and teens

The spectacular Aquitaine coast stretches for mile upon golden mile along the Atlantic in South West France. It's a world-class surfing destination. Known for magnificent pine forests and enormous sand dunes, vast beaches, authentic seaside villages, lively towns, chic resorts and even a gorgeous city or two (this is the neck of woods for Bordeaux and Biarritz). Cycling's the preferred mode of transport here and cycle paths go pretty much everywhere. If kids are keen to pick up a board local surf schools are excellent and water sports range from SUP to serious sailing and sedate canoeing. The beautiful Basque country is close by, which means days out to San Sebastian or even Pamplona are easy to do. And if you don't feel too much like travelling, Summer France have plenty of activities close to their residences in fun and family-friendly Moliets-et-Maâ.
Summer France recommended residences
Moliets sits on the coast between Bordeaux and Biarritz. It's a lively resort, not too busy, and a great base for exploring the local area and perfectly placed for everything from beaches and water sports to activities like horse riding, golf and tennis. The fabulous Parc Natural des Landes de Gascogne is less than two hours drive away. And Bordeaux and Biarritz are easily doable in a day and both have international airports with direct UK flights during summer.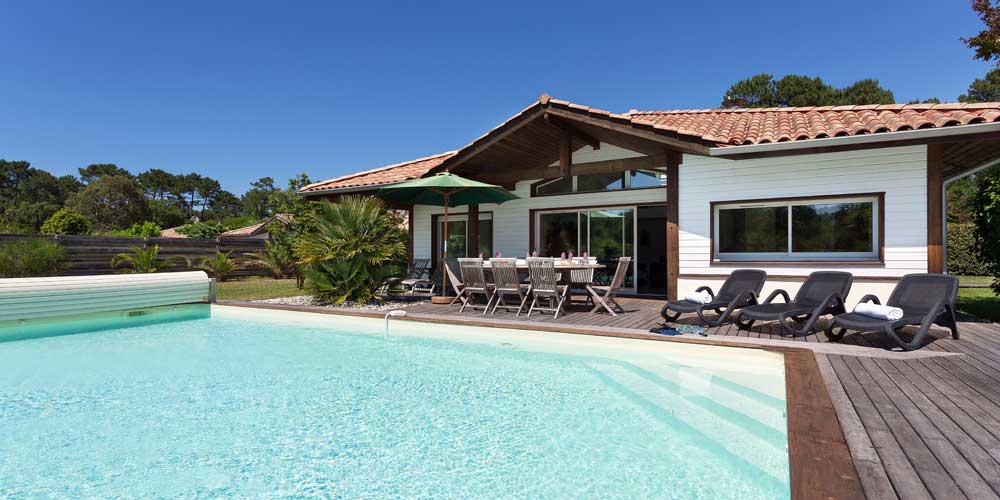 Villas La Prade
Villas La Prade is a delightful Summer France residence on the edge of Moliets golf course, trimmed by scented pine forests and close to the beach and the centre of Moliets town. Many family villas come with private pools and all have outdoor terraces and spacious living areas.
Choice of spacious, family villas sleeping between six and 12 guests.
Private outdoor terraces, private swimming pools.
Open plan kitchen/living room with fireplace, shower room and bathroom.
Peaceful forest setting close to Moliets Golf Course.
Minutes from resort centre and Atlantic beaches.
Three bedroom family villa in Villas La Prade, sleeps up to eight guests, from £446* for seven nights in May.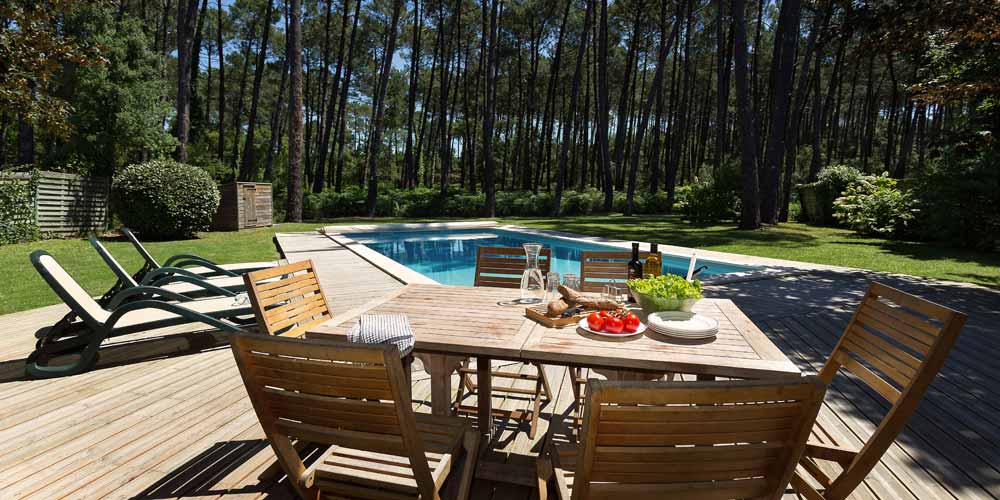 Villas La Clairière aux Chevreuils
A Summer France residence of exceptionally luxurious family villas, Villas La Clairière aux Chevreuils is within easy reach of Moliets centre, beaches and Moliets Golf Course. Each detached villa has its own private garden and swimming pool as well as an outdoor terrace.
Range of large, luxury villas sleeping up to 12 guests.
Private gardens, private swimming pools and outdoor dining terraces.
Family living room, well-equipped kitchen, family bathrooms.
Complimentary ice cream for kids on arrival.
Short drive from Moliets resort and beaches.
Three bedroom luxury villa in Villas La Clairière aux Chevreuils, sleeps up to eight guests, from £590* for seven nights in May.
Have Summer France found your perfectly family holiday fit? To book, or find out more, call Summer France's team on 0203 475 4756 (available 7 days, year round) or visit www.summerfrance.co.uk.
* All prices are for entire villa/cottage, cover accommodation only and do not include return flights or transfers. All residences shown are self-catering.