Family boating holidays are great fun and you don't need any previous boating experience as Family Traveller's Katie Lee discovered when she took the helm with Le Boat for five days on the River Charente in South West France.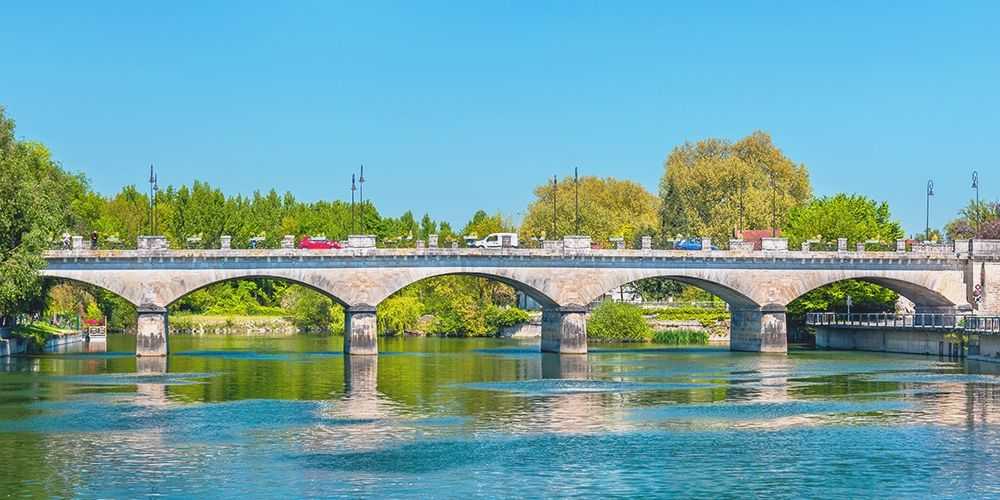 Forget everything you've ever heard about family boating holidays and listen to me instead. Because after five days cruising on the beautiful River Charente I may not be able to splice a mainbrace, or whatever it is seasoned sailors get up to, but I'm a complete convert to the lazy-day energy of boating holidays – and I can man a lock now too.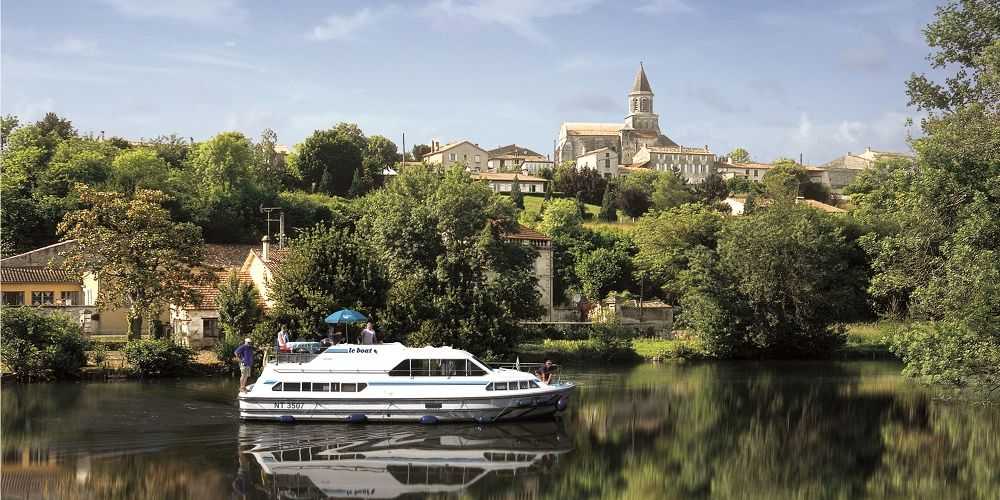 Le Boat are Europe's leading expert in family boating holidays
Le Boat is the No 1 provider of inland waterway family boating holidays in Europe and Canada and for novices like me that definitely inspires confidence. Along with the fact that the company also has the largest fleet in the world, so you can pretty much pick a boat to fit any size of family or boating experience. We went with the Vision4 which sleeps nine, has four cabins, en-suite bathrooms, a well-equipped kitchen with a surprising amount of natural light, and the luxury of built-in, padded sun loungers on deck.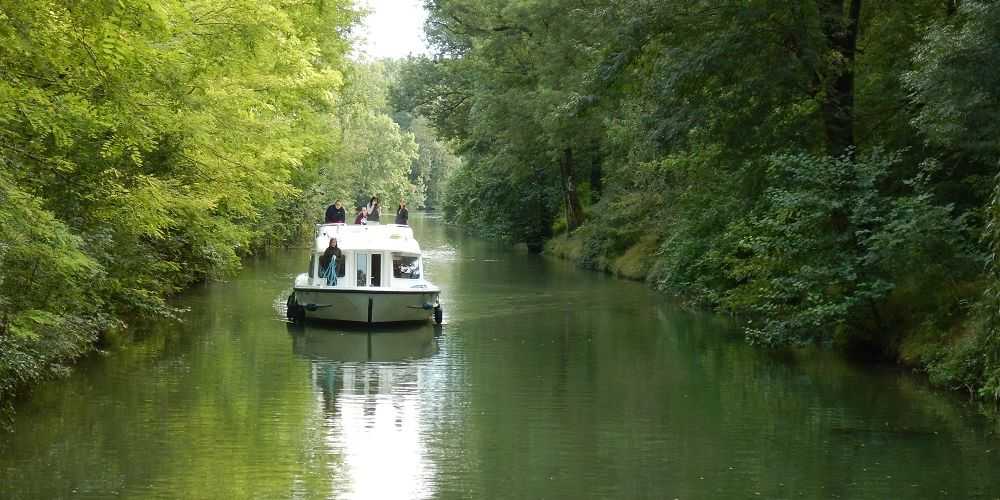 Learn the basics with Le Boat then let the fun begin
In the spirit of full disclosure the first few hours in charge of your own boat are nerve-wracking. Fortunately, Le Boat had prepared us all in advance with a training session from one of the friendly – and very experienced – team. This is standard practice and not only gives you time to familiarise yourself with your chosen boat, it also covers the all-important basics of good lock practice – it's the River Charente's series of locks that make it such a calm favourite for family boating holidays.
Why the River Charente is perfect for family boating holidays
The River Charente flows for 224 miles from Chéronnac in Haute-Vienne all the way to Rochefort on the Atlantic coast. Only the 91 miles from Angoulême and Rochefort are navigable. But between châteaux and charming medieval villages, legends like Cognac, Michelin starred restaurants, morning markets, pretty beaches and  the almost constant temptation to simply moor and explore, those 91 miles could fill several family boating holidays effortlessly.
Our five-day Cognac country cruise was a perfect fit for us first-timers: long enough to pack in plenty of history and local countryside; room for the joy of just cruising and nothing too tricky on the technical side in terms of navigation. Though now we know how easy boating is, we'd almost certainly venture further in future, particularly as the Charente is also the area for La Rochelle and Ile de Ré, no less than five World Heritage sites and some of the best cycling routes in France, not to mention those stunning Atlantic beaches.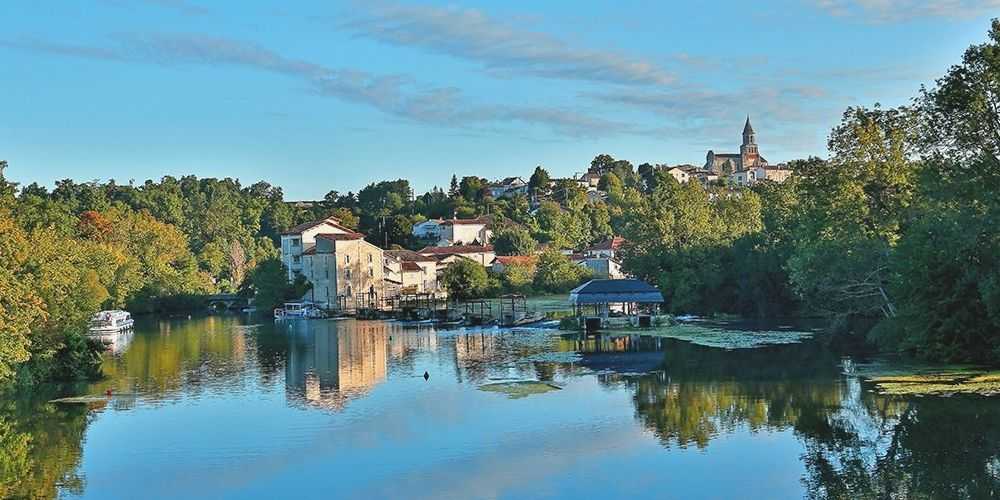 Five days could convert you to family boating holidays for life
Day One – Jarnac to St. Brice and our first taste of locks
An easy cruising afternoon launched our five day holiday from Le Boat's base in Jarnac. Two locks safely navigated we were more than ready for a soothing stroll around the pretty Jardin Respectueux in Châteaubernard before dinner (and Cognac laced with herbs from the garden) at charming La Table de L'Yeuse.
Day Two – St. Brice to Cognac and a tour of Maison Rémy Martin
The most famous of all Cognac houses, Rémy Martin does a range of tours, but it's worth opting for a 'private tour' which takes you from vineyard to cellars and includes a delightful little train journey around the Domaine de Merpins – firmly putting this distillery visit into the family-friendly category. Of course you can wander round the historic town of Cognac itself without any help, but the addition of a local guide is definitely worth considering – tours are available in English. Today ended beautifully with an on-board barbecue, which our boat was fully equipped for, much to our surprise and delight.
Day Three – Cognac to Bourg Charente and a cycle to Domain Pautier
You almost can't visit the Charente without cycling  – even just for a day. It's a glorious area to meander around and Le Boat can arrange bike hire and delivery for most destinations. After a morning tour of the vineyards at Domaine Pautier we cycled into Bourg Charente for lunch before cruising slowly downriver to St. Simon and an afternoon learning the history of another type of boating at Maison des Gabariers: gabarres are the traditional, flat-bottomed boats built in this area for centuries and used to transport everything from cognac to cannons along the River Charente to the Atlantic coast.
Day Four – Bourg Charente to Jarnac and a day of sailing
One of the attractions of family boating holidays is freedom to do as much, or as little, as you like. That really came into its own today as we cruised back to Le Boat's base in Jarnac; mooring at Châteauneuf-sur-Charente along the way; stopping for lunch at Bassac; navigating more locks (we felt like seasoned sailors by now), and ending up with a tour of Hine Cognac right on the river at Jarnac.
Day Five – home to the UK but not before a little more exploring
Check out might have been 9am, but as our flights to London Gatwick weren't until late afternoon, we stowed our luggage with Le Boat and had a wander around the village of Jarnac for a few hours. Once again, Holiday Taxis were arranged in advance by Le Boat, so our transfer to Bordeaux Airport was as easy-going as the rest of our holiday.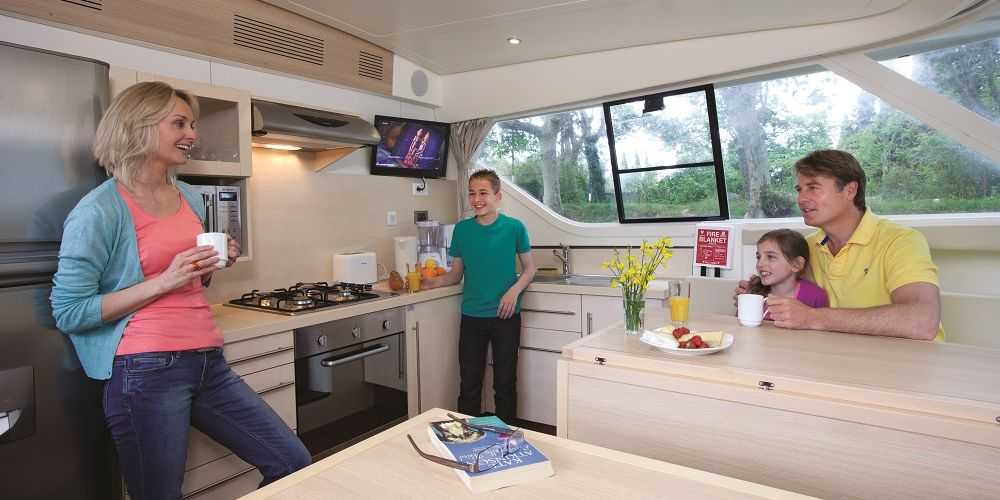 How Le Boat lets families Go Boating with Confidence in 2021
Unsurprisingly, Le Boat's UK family boating holidays everywhere from Kingston-on-Thames to the Caledonian Canal are already proving popular for summer and autumn 2021. Not least of all because of the company's comprehensive Covid Safety Charter, which is carefully designed to give customers peace of mind and still retain the free-spirit character that makes family boating holidays such fun in the first place.  And wherever you're thinking of cruising with Le Boat this year, their Go Boating with Confidence  flexible booking policy means you can change your booking, free of charge, right up until the day of departure. And if you don't want to rebook immediately, you've the option of a credit note for use up until 31 October 2022 or a guaranteed cash refund.
How to plan a family boating holiday in France
How to get there
Direct flights from London to Bordeaux take from one hour, 35 minutes.
Bordeaux to Jarnac is approximately two hours' drive.
Airport transfers by Holiday Taxis can be arranged by Le Boat.
Vision  4 Premier Canalboat
We sailed in a Vision 4 Premier Canalboat with four double/twin cabins;
four en-suite bathrooms; separate shower room;
fitted kitchen/dining/living area; additional sofa bed in saloon.
Sleeps up to nine passengers.
Looking for more holidays in France? Check out Provence by train this Easter. follow Family Traveller on Instagram and Facebook for more ideas.