Yvonne Otchwemah heads to the French ski resort of Avoriaz to uncover a fairytale world of horse-drawn carriages, charming alpine restaurants and epic ski slopes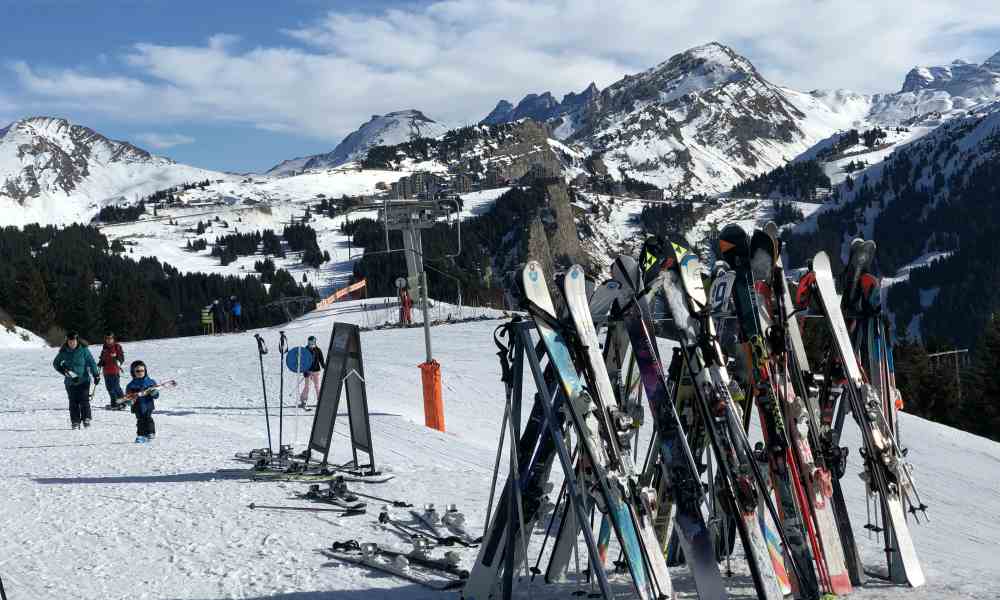 When the dark nights draw in and winter has well and truly engulfed the northern hemisphere, a lucky mass of people descend upon the numerous mountain ski resorts of Europe. An even luckier group head to the French ski town of Avoriaz. That's where I found myself in January of this year.
Located in the Portes du Soleil area of the revered French Alps, Avoriaz is not my first experience on the slopes having skied at Hunter Mountain in New York some years before, but I'm still almost certainly a beginner. Aside from the typical kit required for a skiing holiday, I'm also advised to pack suncream, lip balm, a reusable water bottle and chocolate for a boost of energy during pitstops. 
Upon arriving at the resort, I'm greeted with breathtaking views of snow-capped mountains as I'm transported to my apartment complex, Residence Électra, by horse-drawn carriage. This is a car-free resort, and the combination of carriages, alpine chalets and snow makes it feel as though I am in my very own fairytale.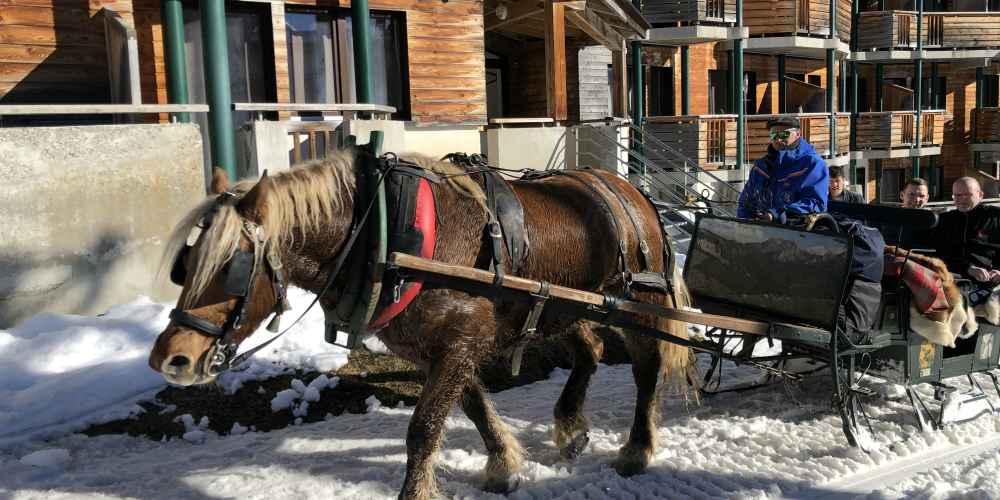 The apartment rental is set up with self-catering facilities, which make it perfect for families, particularly given the current circumstances where people may wish to avoid restaurants and bars if they can. The resort has a supermarket where you can get hold of everything you'll need for breakfast, lunch and dinner, as well as stocking up on those all-important pick-me-up snacks. 
Once I was settled and the fridge was full, it was time to hit the slopes. My skiing skills were given a well-needed refresh with lessons from the local ski school run by ESF (École Du Ski Françias) during which the weather was surprisingly warm considering how high up we were (base elevation 1100m, top elevation 2466m). The sun becomes more intense as the day wears on and it becomes increasingly clear why suncream and lip balm were recommended.
When hunger inevitably strikes, the resort boasts plenty of places to stop for lunch
The ski school offers children's classes to those as young as six months. My instructors, Julian and Marine, are friendly, patient and provide a summary of the different routes and pitstops that I'll be taking over the next two days of lessons. Initially, I was taught the basic techniques of moving off and stopping on the smaller slopes. By the next day, I had already progressed onto steeper slopes, where a ski pass was required to access the different areas.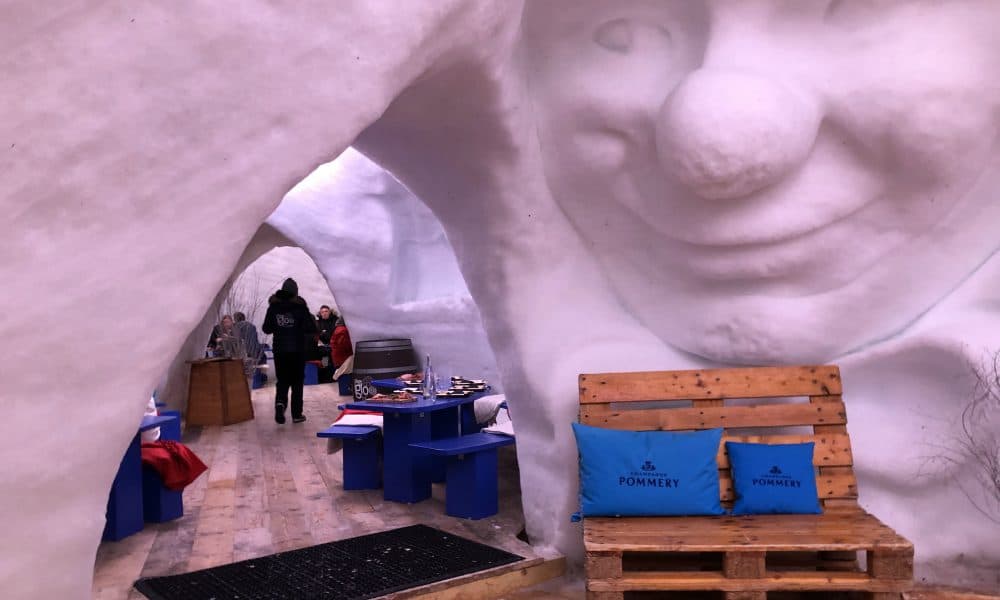 When hunger inevitably strikes, the resort boasts plenty of places to stop for lunch from where you can admire the magnificent scenery. La Cremaillere is a beautiful alpine restaurant in the popular resort of Morzine, which offers precisely this. Alternatively, for a light lunch or dinner, the Igloo Village's restaurant complete with ice sculptures provides a unique and memorable experience for family dining. 
For those with children aged 18 and above, the Apres-ski outdoor party experience at La Folie Douce is a must, and has become a ski holiday staple for many. There is plenty of choice for evening dining around Residence Électra area such as La Cabane and Le Refuge D'Avroriaz (also a great choice for lunch).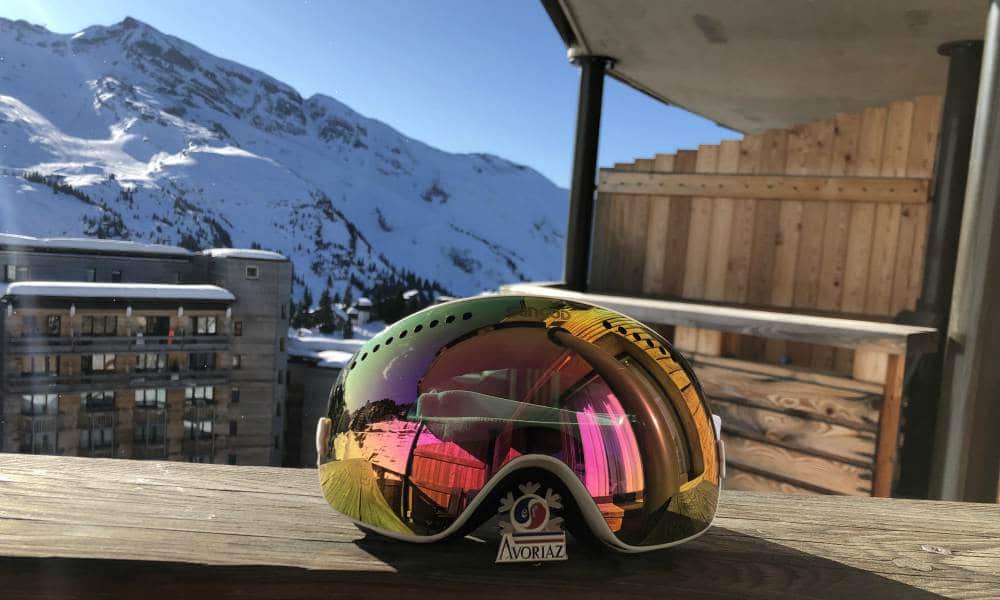 If wellness is an important aspect for you and your family, the resort also offers yoga lessons at Altiform a short walk from the apartment complex. For kids' entertainment and activities, an ice rink and movie theatre is available as well as Aquariaz, an exciting indoor waterpark great for children of all ages (payment terms apply for all entertainment and activities). 
Once you have completed your ski sessions with ESF, you're gifted with a ski badge as a lovely keepsake. I'll be proudly wearing mine around London until next time.
Factbox information
Inghams is offering a seven-night ski holiday on a self-catering basis at the 4-star P&V Electra Apartments,
Avoriaz, France: From £439 per person based on five sharing a two-bed apartment. Price includes return flights from Gatwick to Geneva and airport transfers.
A six-day Portes du Soleil ski pass which allows access to the region's 600km of slopes is priced at £257 per adult/£193 per child.