10 incredible things to see at Puy du Fou
Sponsored
Voted the #1 Top Amusement Park in both France and Europe in the TripAdvisor Travellers' Choice Awards 2018, Puy du Fou, is not in fact in Paris but an hour's drive from the grand city of Nantes in the Loire. And if that news comes as a surprise to you, have a look at the 10 reasons why families love this particular park best, and all will become clear: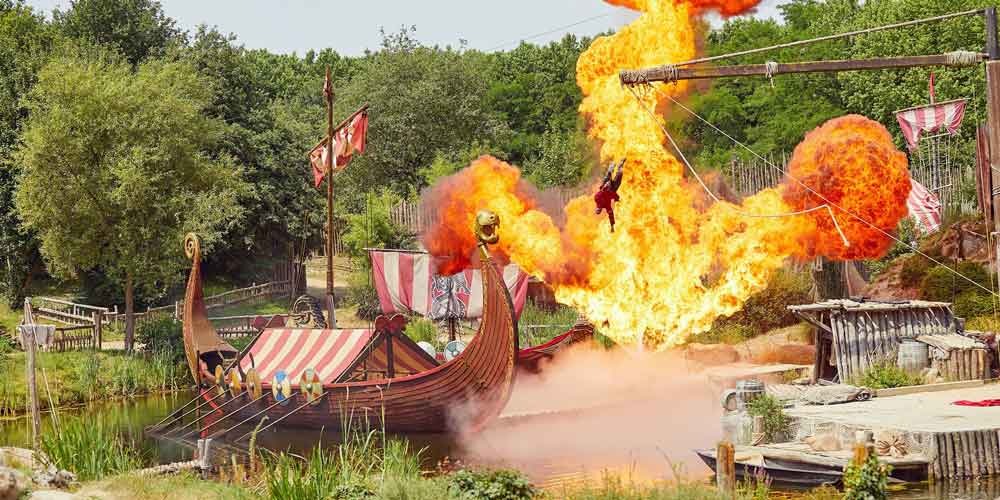 1/10 

 Six spectacular daytime shows

How do you engage kids with history? Puy du Fou literally transforms the past into living, breathing spectacles with six live-action shows, performed up to seven times a day. Each has the type of no-holds-barred approach to thrills capable of captivating an audience of thousands. And sensational special effects are matched only by breathtakingly realistic settings  – think gladiatorial combat in an authentic Roman amphitheatre and you get the idea.

You can also make some pretty wild promises to kids about Puy du Fou, and they won't be disappointed. There are more than 300 birds of prey in Le Bal des Oiseaux Fantômes show alone; a 20m longboat rises out of the water in Les Vikings; acrobatic equestrians perform extraordinary feats of daring during Le Secret de la Lance, and Le Signe du Triomphe chariot races are as edge-of-the-seat nail-biting as they are spectacular.
Six different live-action shows cover eras from the 3rd to the 20th century
Each show lasts around 30 minutes, with up to seven performances daily
French language performance is auto-translated via the free Puy du Fou app
Grand Parc day tickets include all daytime show performances
Check out a clip of Le Secret de la Lance for showstopping stunt riding