Find fun family holiday activities all over Europe
Sponsored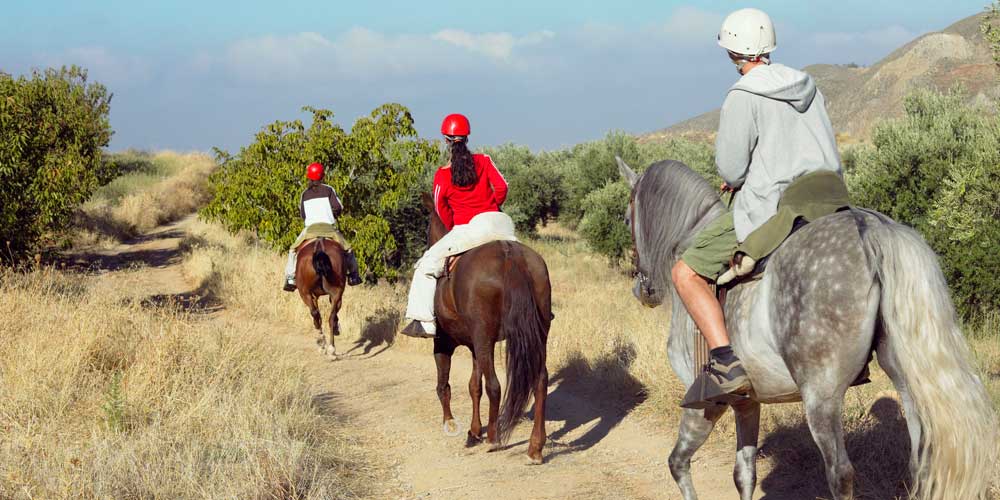 4/7 

Horse riding on Menorca's Cami de Cavalls
When it comes to family holiday activities, exploring Menorca on horseback is wonderful with kids and it's easy to do on the historic Cami de Cavalls bridle paths which criss-cross all over the island. The team at Cavalls son Àngel stables in Ciutadella specialise in guided rides along these ancient and beautifully maintained paths. No experience is needed and their shorter routes are perfect for little riders as young as four. Although older kids might prefer a half-day coastal trek, complete with swimming in secret Menorcan coves known only to local equestrians.   
The lowdown
Where: Cavalls son Àngel, Ciutadella, western Menorca
How to get there: Direct UK flights to Menorca take two hours, 20 minutes. Ciutadella is one hour's drive from Mahon Airport.
Where to stay: Four bedroom Villa Tres Tocs is a charming country villa just five minutes from western Menorca's beaches, and a short drive from the ancient island capital of Ciutadella.