Find fun family holiday activities all over Europe
Sponsored
Look no further than Europe for fantastic, family holiday activities this year. The old continent is teeming with new stuff to do, places to play, things to learn, and even quite a few ancient traditions with a 2018 twist.
So where's best this year for everything from cool caves to historic horse riding and record breaking camel reserves? With their perfect combo of European expertise and family holiday know how, Villa Plus have come up with seven favourite family-friendly activities from the Costa del Sol to Croatia. And just to add to the appeal, every one is within easy travelling distance of great family villas, with private pools.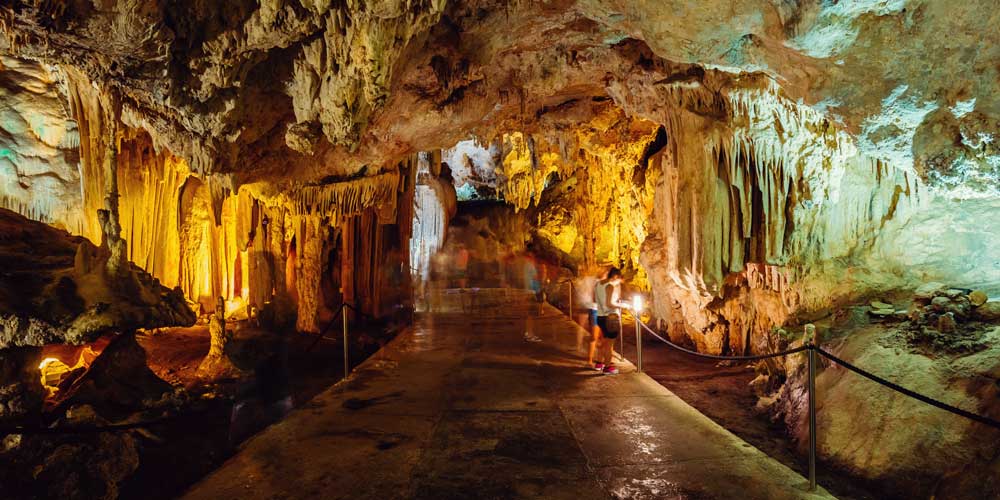 1/7

  Cueva de Nerja, Nerja, Costa del Sol
Golden sands and gorgeous sunshine you expect in Nerja: it's one of the best loved Costa del Sol resorts for a reason. But you might be a bit more surprised to find the pretty holiday town is also home to one of Spain's top natural attractions. The Cueva de Nerja sit right on the edge of enormous Sierras de Tejeda Natural Park just minutes from the Mediterranean, and they're one of the largest cave systems in Europe, stretching underground for an astonishing five kilometres.
Stepping from dazzling Andalusian daylight into the five million year old subterranean caverns is a thrill for kids, second only to eerie tales of human and hyena habitation, alongside preserved skeletons as proof. But if you really want to impress teens, take the head-torches-only guided Night Tour. It's designed to replicate the utter darkness experience of early explorers, and gets full marks for atmosphere.
The lowdown
Where: Cueva de Nerja, Nerja, Costa del Sol
How to get there: Direct UK flights to Malaga take two hours, 55 minutes. Nerja is 40 minutes drive east of Malaga.
Where to stay: Five bedroom Villa Las Cadas is minutes from Cueva de Nerja, and just about as close to Costa del Sol beaches and Nerja's charming town centre.