Sponsored Content
Look no further than Europe for fantastic, family holiday activities this year. The old continent is teeming with new stuff to do, places to play, things to learn, and even quite a few ancient traditions with a 2018 twist.
So where's best this year for everything from cool caves to historic horse riding and record breaking camel reserves? With their perfect combo of European expertise and family holiday know how, Villa Plus have come up with seven favourite family-friendly activities from the Costa del Sol to Croatia. And just to add to the appeal, every one is within easy travelling distance of great family villas, with private pools.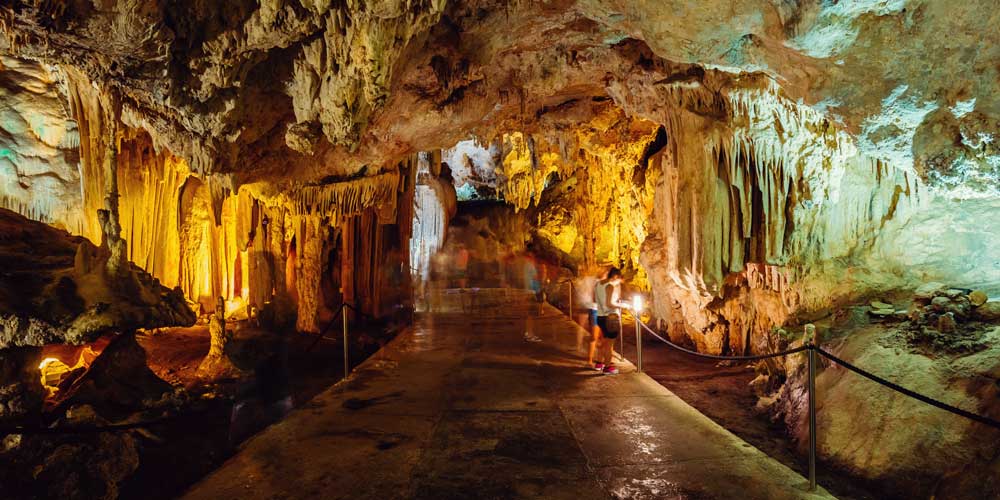 1/7

  Cueva de Nerja, Nerja, Costa del Sol
Golden sands and gorgeous sunshine you expect in Nerja: it's one of the best loved Costa del Sol resorts for a reason. But you might be a bit more surprised to find the pretty holiday town is also home to one of Spain's top natural attractions. The Cueva de Nerja sit right on the edge of enormous Sierras de Tejeda Natural Park just minutes from the Mediterranean, and they're one of the largest cave systems in Europe, stretching underground for an astonishing five kilometres.
Stepping from dazzling Andalusian daylight into the five million year old subterranean caverns is a thrill for kids, second only to eerie tales of human and hyena habitation, alongside preserved skeletons as proof. But if you really want to impress teens, take the head-torches-only guided Night Tour. It's designed to replicate the utter darkness experience of early explorers, and gets full marks for atmosphere.
The lowdown
Where: Cueva de Nerja, Nerja, Costa del Sol
How to get there: Direct UK flights to Malaga take two hours, 55 minutes. Nerja is 40 minutes drive east of Malaga.
Where to stay: Five bedroom Villa Las Cadas is minutes from Cueva de Nerja, and just about as close to Costa del Sol beaches and Nerja's charming town centre.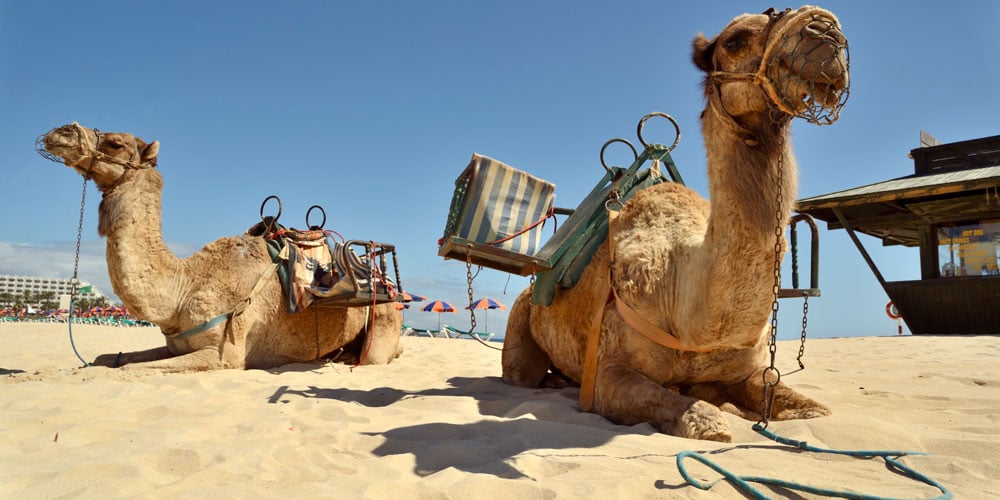 2/7 

Camel Safaris at Oasis Park, Fuerteventura
If you think camels on the Canaries are exotic, think again. The ships of the desert have been trekking the island's dunes and vast Atlantic beaches since the 15th century. So it's perhaps a little less surprising to find Europe's largest camel reserve at Oasis Park on Fuertaventura: the island that's also home to the magnificent Dunas de Corralejo.
Just seeing the camels in residence is pretty exciting for kids, but nothing beats the sheer adventure of saddling up and setting off on camel safari from Oasis Park up dramatic Montaña Cardòn in the south of Fuerteventura. The pace is slow and stately, the guides are great fun, and the views from the mountain top are almost as awesome as riding a camel – but not quite. 
The lowdown
Where: Oasis Park, La Lajita, Fuerteventura
How to get there: Direct UK flights to Fuerteventura take four hours, 10 minutes. Oasis Park operates a free bus service from most Fuerteventura resorts.
Where to stay: Four bedroom Villa Waikiki is minutes from fabulous Waikiki Beach, a short walk from the lively resort of Corralejo and spectacular Dunas de Corralejo Natural Park.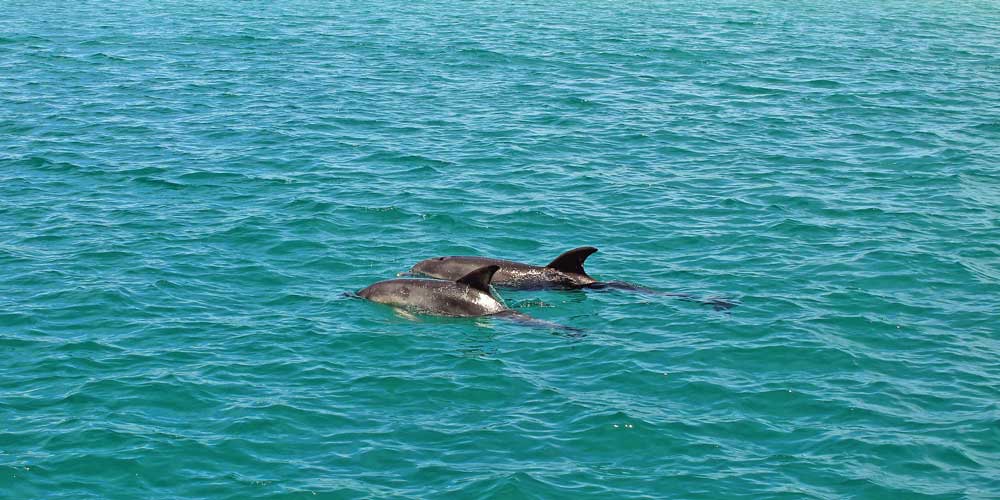 3/7 

Sunrise dolphin cruises, Puerto Pollensa
An early morning sail round Cap de Formentor is a magical experience even the sleepiest kids will be up for, especially if there's a promise of dolphins as the sun appears over the horizon. Sunrise Cruises from Puerto Pollensa are so confident of sightings, families can sail again for free if no dolphins make an appearance.  And, just in case the combo of dawn, dolphins and dramatic Cap de Formentor isn't perfect enough, a freshly prepared breakfast of hot chocolate and pastries is served on board too.
The lowdown
Where: Puerto Pollensa, north east Majorca
How to get there: Direct UK flights to Majorca take two hours, 20 minutes. Puerto Pollensa is one hour's drive from Palma Airport.
Where to stay: Six bedroom Villa Quiros 2 sits right on the waterfront in Puerto Pollensa, a short walk from Mediterranean beaches and Puerto Pollensa town centre.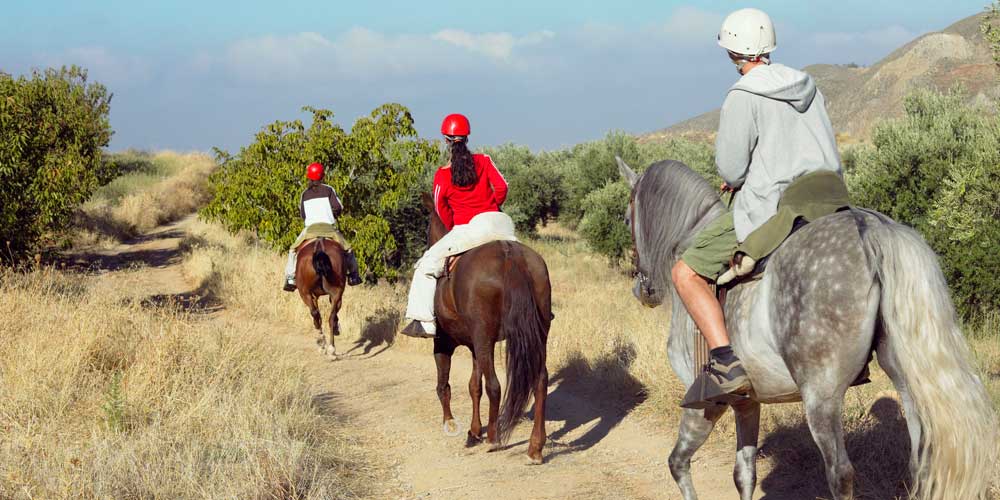 4/7 

Horse riding on Menorca's Cami de Cavalls
When it comes to family holiday activities, exploring Menorca on horseback is wonderful with kids and it's easy to do on the historic Cami de Cavalls bridle paths which criss-cross all over the island. The team at Cavalls son Àngel stables in Ciutadella specialise in guided rides along these ancient and beautifully maintained paths. No experience is needed and their shorter routes are perfect for little riders as young as four. Although older kids might prefer a half-day coastal trek, complete with swimming in secret Menorcan coves known only to local equestrians.   
The lowdown
Where: Cavalls son Àngel, Ciutadella, western Menorca
How to get there: Direct UK flights to Menorca take two hours, 20 minutes. Ciutadella is one hour's drive from Mahon Airport.
Where to stay: Four bedroom Villa Tres Tocs is a charming country villa just five minutes from western Menorca's beaches, and a short drive from the ancient island capital of Ciutadella.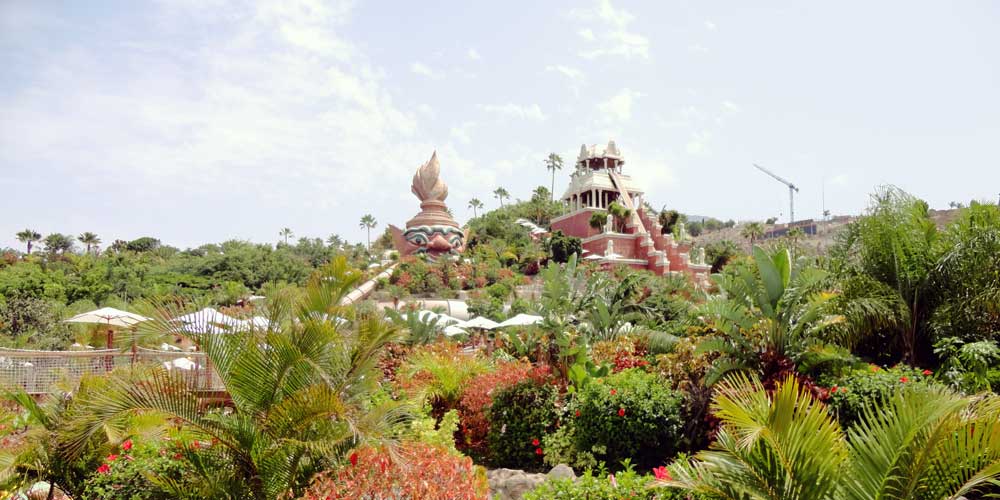 5/7 

Siam Park, Costa Adeje, Tenerife
Europe's largest waterpark, and Trip Advisor's Travellers Choice World #1 Waterpark for the fourth year running, Siam Park is more than justified in describing itself as a 'Kingdom'.
It's the only park, anywhere, with a Tower of Power slide that plunges from a height of 28m through an aquarium of sharks and manta ray. Nowhere else in Spain has pools designed just for babies, along with a Lost City of splashy but not too fearsome rides for younger kids. And you could search to the ends of the earth and you wouldn't find Siam's enchanting floating markets, waterborne restaurants and spas, or come close to its sensational views of Tenerife's south west coast.
The lowdown
Where: Siam Park, Costa Adeje, south west Tenerife
How to get there: Direct UK flights to Tenerife South take four hours, 25 minutes. Costa Adeje is 15 minutes west of Tenerife South Airport.
Where to stay: Five bedroom Villa Picon is minutes from the lively resort of Callao Salvaje and just a short drive from gorgeous Atlantic beaches on Tenerife's south west coast.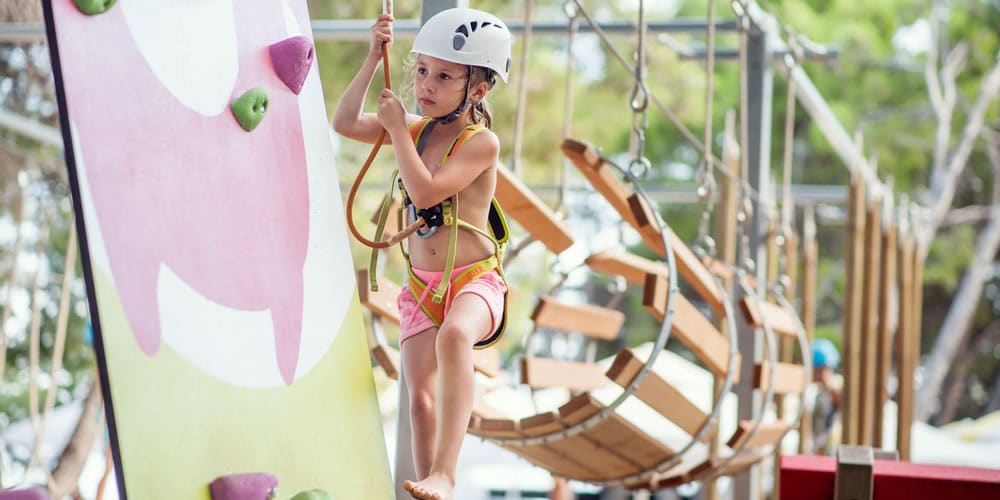 6/7 

Adventure Park Sky Fox, Poreč, Croatia
This gorgeous Istrian Peninsula is famous for pristine Adriatic beaches, but it also has fabulous countryside, and truly magnificent forests. Sky Fox is the biggest aerial adventure park in Croatia and takes full advantage of mighty oak-filled woodland just outside Poreč. The entire course has over 50 challenges, graded from yellow to red, and can take up to three hours to complete – for the seriously ambitious. And if riding, sliding, clambering and soaring around the treetops isn't enough excitement for kids, Sky Fox also has go-kart tracks, MTB rides, paintball and Airsoft Laser Tag.   
The lowdown
Where: Adventure Park Sky Fox, Poreč, Croatia
How to get there: Direct UK flights to Pula take four hours, 10 minutes. Poreč is 40 minutes drive from Pula Airport.
Where to stay: small hamlet just 20 minutes drive from the lively town of Poreč and Adriatic beaches.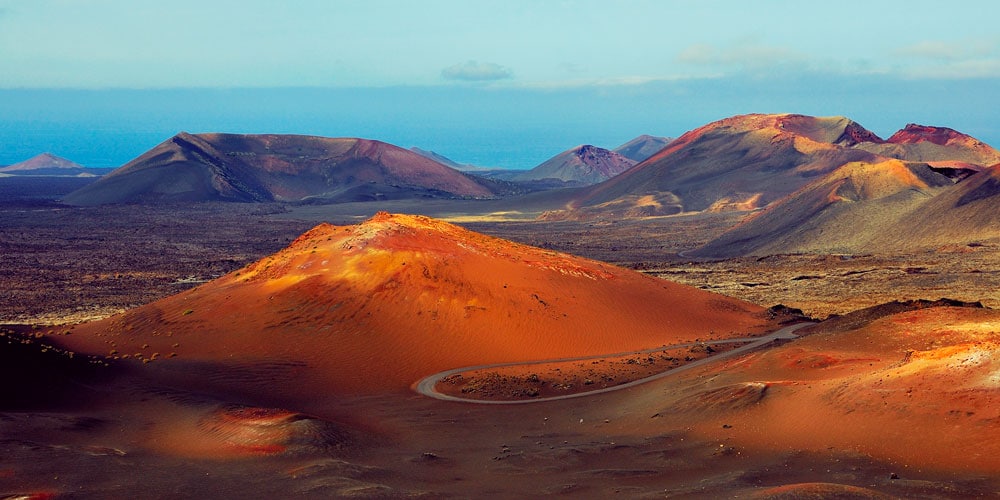 7/7 

Timanfaya National Park, Lanzarote
Lanzarote's Montañas del Fuego haven't erupted for over two hundred years, so you're quite safe to explore the ancient lava fields and mysterious lunar landscape of remarkable Timanfaya National Park. It's the island's most famous landmark and you can tootle round on a tour bus if you want, but the adventure of a guided walk is best fun by far with kids – the water to steam volcanic activity demonstrations are worth the legwork alone. And think about lunch at the El Diablo Restaurant: they cook on volcano-heated grills.
The lowdown
Where: Timanfaya National Park, south west Lanzarote
How to get there: Direct UK flights to Lanzarote take four hours, 10 minutes. Timanfaya National Park is 30 minutes from Arrecife Airport.
Where to stay: Four bedroom Villa Zen is an elegant, contemporary villa minutes from the popular beach resort of Playa Blanca in southern Lanzarote. 
Prefer Corfu to Croatia, or the Costa Blanca to the Costa del Sol?

Villa Plus

have gorgeous family holiday villas all over Europe, all with private pools, and all available to book right now.