Find the best Blue Flag beaches in Europe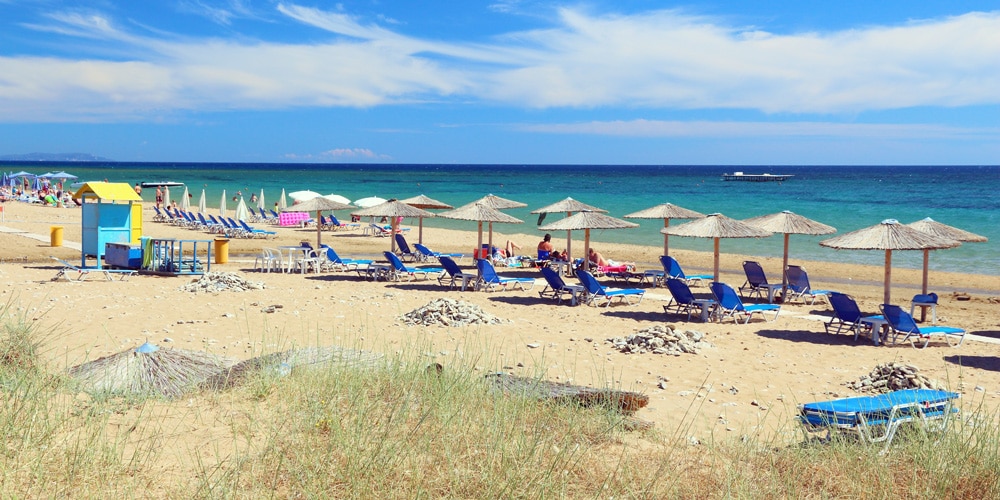 8/20 

Issos Beach, south west Corfu
Greece has 486 Blue Flag beaches, and beats almost everywhere else in Europe hands down for secret coves, archaeology by the sea, and sheer abundance of staggering natural phenomena.
Issos Beach on Corfu is a perfect example, not only is it huge, beautiful and dune trimmed, it's washed by the waters of the Ionian Sea and by Lake Korission. If that's not exciting enough for kids, you can tempt them with amazing water sports, and some of the best windsurfing on the island.
Where: south west Corfu
Best for: nature reserves; windsurfing; water sports; kite surfing; dramatic dunes.
Nearby: UNESCO World Heritage Corfu Town is 40 minutes drive north.
Book

Villa Victor

an hour's drive north of Issos Beach