Find the best Blue Flag beaches in Europe
Sponsored
Spain has more Blue Flag beaches than anywhere else in the world. Turkey's Antalya region has the highest concentration in Europe in a single area. Greece even has blue flag boats and marinas, as well as Europe's second highest beach count.
So you know a fluttering flag is a mark of quality by the sea, but which seaside out of the many thousands do you choose? Here are 20 of the best of the best to get you started.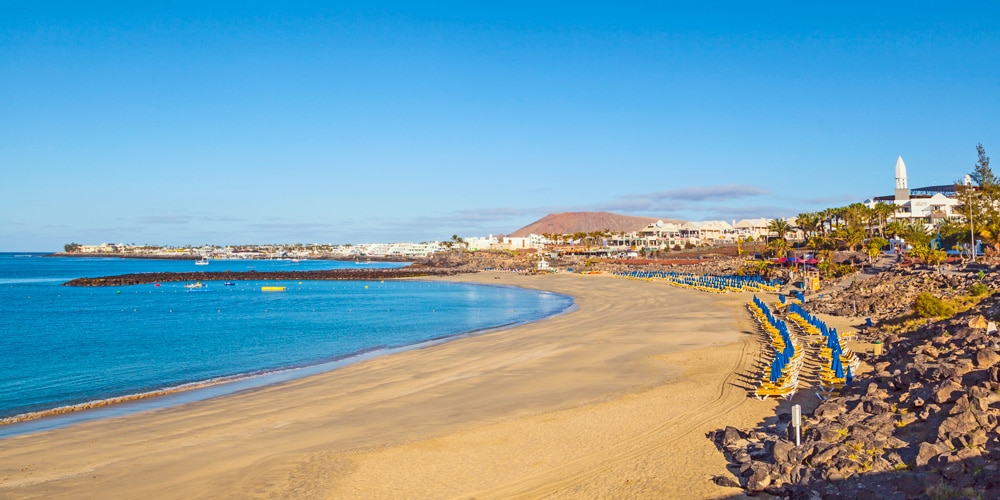 1/20 

Playa Blanca, south west Lanzarote
One of six beaches in Lanzarote which proudly fly a Blue Flag, Playa Blanca is so splendid they named the resort after it.
Don't expect peace and tranquillity though, this broad stretch of glittering sand is an unashamed visitor attraction, and more given to sunbeds and water sports than solitude. Which doesn't make it any less lovely, just remember to head down early for a pick of prime lounging spots.
Where: Playa Blanca, south west Lanzarote
Best for: water sports; sunbathing; safe, shallow waters
Nearby: minutes from Playa Blanca old town
Book

Villa Los Arcos

five minutes walk from Playa Blanca