Aarhus in Denmark has been named 2017's European Capital of Culture. Ingrid Osborne heads to the city to check out the best things to do for families

1/11

 Year-round: Aarhus Cathedral

Residing in the town centre is the impressive Romanesque Aarhus Cathedral with brickwork that towers skywards to 96m, crowned with copper tops, all beautifully oxidised to a muted sage hue. Construction began in the final decades of the 12th century, and the building was being dressed with finishing touches a staggering 150 years later. It is the tallest church in Denmark.

2/11

 ARoS Museum Olafur Eliasson's permanent glass installation
*2017 European Capital of Culture event*
It's impossible to blink away what closely resembles a psychedelic '70s glass UFO, hovering precipitously in the skyline. Eliasson's permanent glass installation is perched 3.5m above ARoS Museum's roof, and is a fully walkable ring tunnel made of rainbow-stained glass, offering panoramic views of the city's ginger-topped roofs and mirrored bay. Put simply, it's jolly good fun.
Opening times: Tuesday–Sunday, 10am–5pm; Wednesday, 10am,10pm; Monday, Closed
Price: Adults (£12), children (under 18) free

3/11

 Tree Of Codes
*2017 European Capital of Culture event*
Olafur Eliasson again puts his hands to work with stunning visuals that move rhythmically alongside musical scores from the UK's Grammy-nominated Jamie xx, while Wayne McGregor's choreographic brilliance is flawlessly performed by the Paris Opera Ballet. Based on Jonathan Safran Foer's artwork/novel of the same name, Tree Of Codes is a thought-provoking art installation that has garnered international recognition.
Opening dates: 27–29 April
Price: £29–£57pp

4/11

 Year-round: Moesgaard Museum (MOMU)

Near Marselisborg Deer Park, south of the city, and unique to Aarhus, Henning Larsen's architectural vision comes to life at Moesgaard Museum (MOMU), with its contemporary and almost hobbit-like construction that is partially submerged in earth and blanketed with grass. Here, MOMU celebrates the origins of humanity, displaying artefacts from Denmark and beyond, delving deep into the first Stone Age immigrants' history, as well as exploring the Bronze, Iron, and Viking Ages. Seven human species have been meticulously reconstructed, with their statues placed along an open staircase for visitors to engage with. It's an impressive view of our ancient ancestors, and a delightful place for children to explore.

Opening times: 10am–5pm daily, Wednesday until 9pm, closed Monday

Price: Adults £12, children (under 17) free

5/11

 Red Serpent, Moesgaard Museum

In collaboration with Moesgaard Museum, The Royal Danish Theatre will perform the rich Viking saga Red Serpent. Beautifully depicted, the story unravels on the grassy rooftop of Moesgaard Museum, where audiences are taken on a journey, following one of Denmark's greatest Vikings, whose quest for true love takes him through perilous lands to eventually meet his fate as he seeks the hand of the king's daughter.

Opening times: 24 May-1 July 2017 at 8.30pm

Price: From £9.50–£55pp. Suitable for ages 7+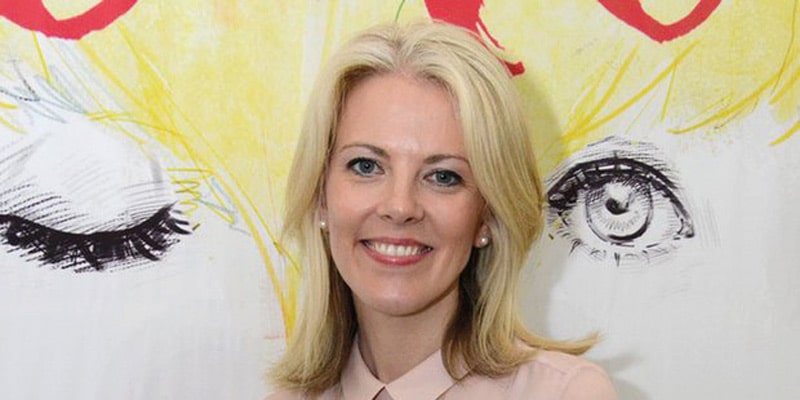 6/11

 Hay Children's Literary Festival
*2017 European Capital of Culture event*
Bookworms, rejoice! In a world first, Hay Festival is bringing an international literary festival for children to Aarhus, celebrating Europe's finest children's authors, including the UK's very own Sarah Crossan (above). It aims to serve as a literary source of encouragement that nurtures young minds in the craft of writing.
Dates: 25–29 October 2017
Venue: Dokk1, Aarhus

7/11

 GrowOP! Festival
*2017 European Capital of Culture event*
Seeking to reverse the deep decline of young audiences attending the opera, GrowOP! Festival aims to sweep out the cobwebs by creating an organic social operatic tapestry that encourages family participation (including babies) in its performances. GrowOP! Festival in partnership with Spitalfields Music of London will bring a rousing children's performance of Snow White, so warm up your vocal cords in anticipation for a thoroughly fun and entertaining performance.
Dates: 15–26 November 2017 (selected venues)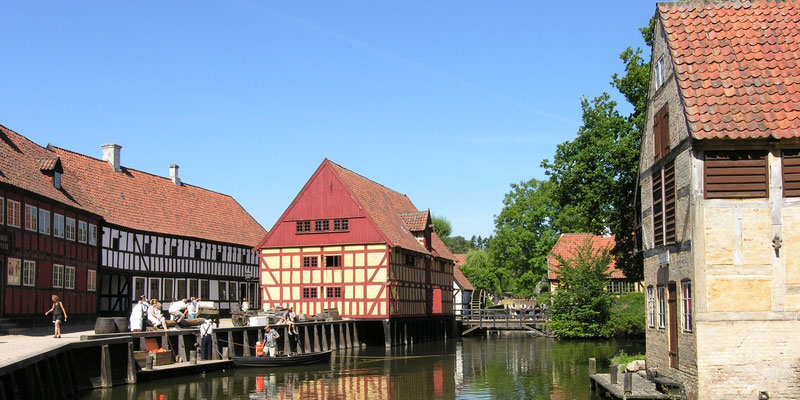 8/11

 Year-round: Den Gamle By

Steeped in tradition, Den Gamle By – The Old Town – nestles within Aarhus Botanical Gardens, where painst­­akingly reconstructed medieval buildings, some of which date back to 1550, create a marvellous exploratory open-air museum for children to roam. Costumed staff, traditional Danish restaurants and a gaggle of geese all add to its historical charm.

Opening times: 10am daily. Varying closing times during the seasons. Closed 24,25,31 Dec, 1st Jan.

Price: Adults from £7.50–£13.50, children (under 17) free

9/11

 Annual event: Moesgaard Viking Market

Celebrating its 40th anniversary in 2017, Moesgaard Viking Moot is a lively Viking market that occurs annually around Saint Olaf's Day, 29 July. Moesgaard Beach floods with Viking enthusiasts in village dress and intricate warrior attire to restage battle on foot and horseback. Hearty fire-cooked stews ensure bellies are full, while blacksmiths and artisans busy themselves creating handmade heritage souvenirs.

Dates: 29 –30 July 2017

Price: Adults £7.50, children (under 18) free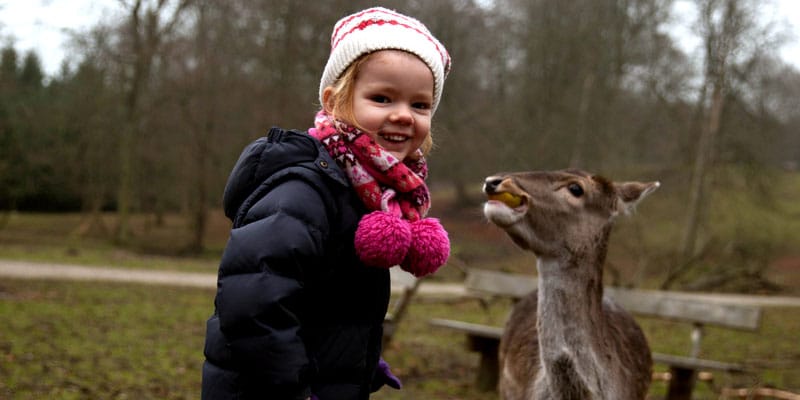 10/11

 Year-round: Marselisborg Deer Park

South of the city, Marselisborg is home to leafy 54-acre Deer Park, which offers plentiful grazing for sika and fallow deer – although wildlife appreciate an apple or two from visiting families. In spring, an explosion of flora blankets the grass, while in winter, folks come from far and wide to leave joyful tobogganing tracks on the park's powder-covered slopes.

Price: Free

Parking: Along the roadside, and at the entrance

11/11

Year-round: Latin Quarter

The oldest part of the city, and a hub of culture, shopping and nightlife, Aarhus' picturesque cobblestoned Latin Quarter, also known as Latinerkvarteret, has a vibrant café and boutique shopping scene that dates back to the 14th century. It's the perfect spot to enjoy refreshments before heading out to explore the city.