Sponsored Content
Why go?
Well away from city crowds and noisy traffic jams, is a hidden Mediterranean gem. With sandy beaches and clear, shallow waters, Mimice in Croatia is a picturesque village that is a dream-come-true for families.
Mimice is a small, peaceful and typically Mediterranean village, located beneath the slopes of the Omis part of Dinara mountain, only 12km from the town of Omis, where you'll find all the local amenities your family could need.
The Omis region stretches from the mountain all the way to beautiful pebble beaches. Mimice is proud of its two beaches, famous for their fine, white sand and popular bathing spots for families.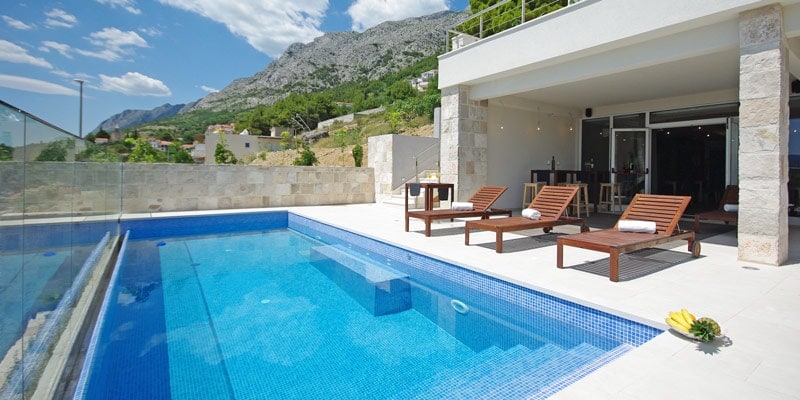 Family villas
Apartments JoLaRa in Mimice offer a range of tastefully decorated apartments to suit all types of families, from couples with babies to larger groups of up to eight. The apartments are a mere five-minute walk from the beach, and there is an on-site pool.
Secure and covered car parking is available on site, and to make the most of your stay, hiring a car is recommended.
Activities
A typical five-day stay in Mimice would include a full day's excursion to Split, the Capital of Dalmatia. The City was first settled when, at the end of the third century AD, the Roman Emperor Diocletian built his palace on the site of today's Split. Diocletian's Palace is a very well preserved Roman palace in the very heart of Split that is well worth a visit.
A lovely way to end a day in Split is with an early evening stroll along the Riva (promenade), with its multitude of restaurants and markets. There is plenty of free, street entertainment to enjoy as the sun sets.
Your visit to Croatia would not be complete without exploring the beautiful island of Hvar, said to be the sunniest spot in all of Europe. Hvar is the perfect spot for families seeking the beauty of Mediterranean beaches, without the crowds associated with more well-known tourist spots.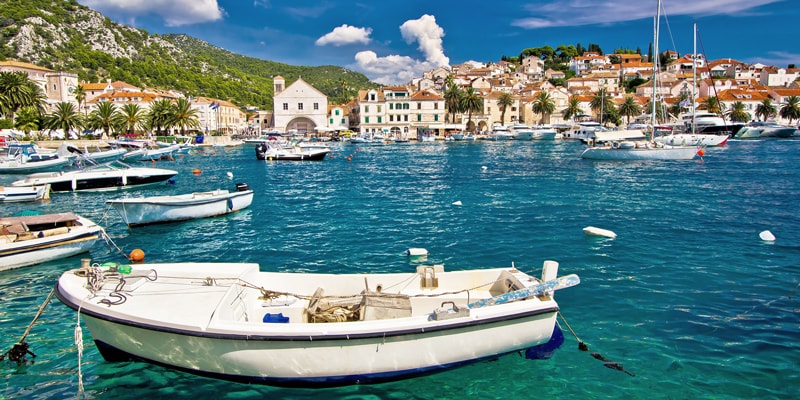 On Hvar, pathways lined with lavender vines lead to secluded coves, small fishing villages and local vineyards. Ferries and catamarans, from nearby Makarska, carry visitors across the calm, blue waters to the surrounding islands, all worthy of exploring. For the more adventurous, white water rafting and canyoning is possible on the enchanting Cetina River (available from May onwards).
For easy-going days, sunbathe, swim and play table tennis in Villa JoLaRa, or stroll down to the local beach. There is a coffee shop on site, as well as BBQ facilities. Villa JoLaRa's English speaking concierge, Maja, is on hand to help answer your questions and help you arrange an itinerary to suit your family. For larger groups, Maja can arrange hire of a boat to take your group to the beautiful island of Brac, with stop-offs for swimming and eating.
The lowdown
How to get there: Easyjet flies direct from several UK airports to Split; from £147 return

Travel time: A flight from the UK takes two hours and 25 minutes

When to go: Croatia enjoys beautiful weather in the months of April, May and early June, before temperatures soar and the main tourist season starts

Price: Book now and take advantage of the following introductory offers
During high season, from mid-June to the end of August, prices start at £78 per night, rising to £100 for studios and £150 for 2-bed apartments
Off-season, prices start from £45 per night for studios and £65 for 2-bed apartments
Find out more: Book now or contact Maja at JoLaRa on jolara2015@gmail.com