7 days of family adventure around Europe's most enchanting archipelago
Sponsored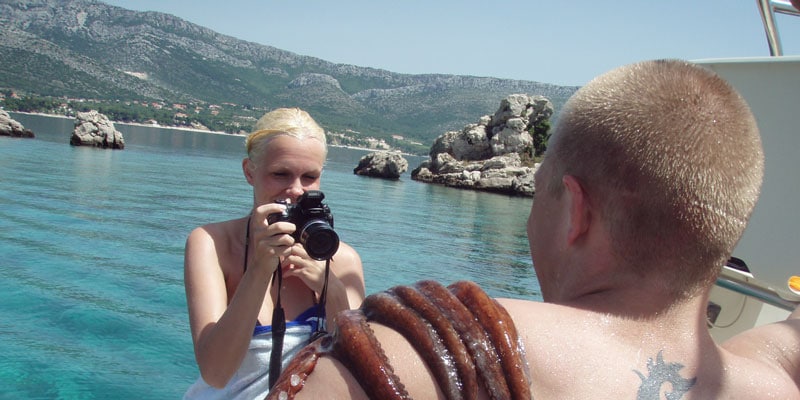 Day two: Ultimate snorkelling
Croatia's Adriatic archipelago is prime snorkelling territory. The water's crystal clear, traffic is low impact and protecting the marine environment's an ancient local tradition which makes modern eco-awareness seem like a trend. Admittedly the sea's a few degrees cooler than the Caribbean but wild encounters just beneath the surface aren't any less amazing. Expect colourful fish, starfish and sea urchins at the very least and even meet 'n' greets with octopus aren't unusual.
A day's sailing round the impressive Adriatic archipelago aboard Korčula Adventure's luxury yacht.
Snorkelling at two of Croatia's most rewarding dive sites – complete with reefs and resident shipwrecks.
Lunch on board is a feast of artisan cheeses and cured meats, fish, fresh fruit, local wines and Dalmatian delicacies like sea urchin.
An afternoon with more snorkelling, swimming and chilling before sailing home at sunset in time for dinner.