Ski resorts in Bulgaria are great value, with excellent skiing, which is great news for families planning a holiday on the slopes.
It's hard to believe that just last December, the pound was strong and we could ski anywhere from Whistler Mountain to Zermatt without a financial care in the world. How things change. This December – barring supernatural economic intervention – the pound will not be performing well against Euros and Dollars. In fact, it's likely to be performing as well as a first timer, new into bindings on the nursery carousel.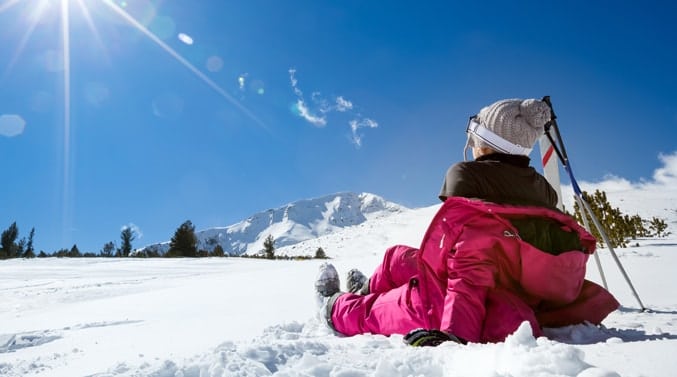 If you've wisely booked ahead, opted for all-inclusive and dusted off last year's gear for another airing, you'll be fine. But if you're looking at where's affordable in Europe for the 2016/17 season right now, you might be in for a shock. Prices in France and Austria are up on 2015 (in some cases as much as 20%), Italy's a bit less expensive but all things are relative and, if you want to ski Switzerland, selling your house may just get you a room in a hostel and an after-dark lift pass.
It's not all gloom and doom on the slopes for UK family ski holidays this winter. Bansko in Bulgaria is weathering all money woes and coming out for the third year running as Europe's most affordable resort. And it's not alone. Several other Bulgarian resorts have upped their game, invested in snow machines, hotels and non-ski fun stuff for kids and families, still kept the costs down and held on to the natural advantages of pretty Alpine scenery and friendly, easy-going atmosphere.
It's not the best country for advanced skiers. But for the less demanding: few crowds, good ratio ski schools, a growing network of fast lifts and accessible ski areas more than make up for a lack of black runs. So before you throw your skis back into the cupboard and hope for better days, have a closer look at what's on offer.