Sponsored Content
By the time summer arrives this year, everyone's going to be in the mood to escape. The good news is: you don't have to venture too far for an unforgettable family holiday. Wallonia in southern Belgium is just a short flight, train ride or drive from the UK. This region is ideal for sheer escapism, wild outdoor adventure and is home to some of the loveliest places you'll ever lay eyes on.
The region of the Ardennes boasts glorious cities such as Liége, Namur and Mons, as well as amazing museums and adventure parks. Belgium's Lake District, ancient caves and numerous castles all wait to be discovered whilst the impressive number of festivals ensures everyone will be entertained for the entire duration of your family holiday.
Already intrigued? NOVASOL has hundreds of self-catering family holiday homes all over Wallonia, so who better to show you around a few of the sights? Have a look at their top seven pick of what to do and see this summer and places to stay while you're exploring wonderful Wallonia for yourself.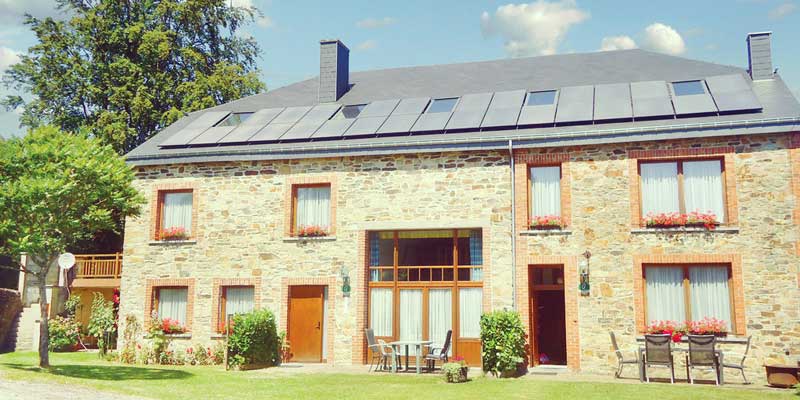 1/7

  Domain of the Caves of Han for underground exploring
The Domain of the Caves of Han were created by the River Lesse more than 500,000 years ago, but only discovered in the late 18th century. Since then, 30 million visitors have explored wonders like the Chamber of Scarabs and Weapons' Vault, wandered through vast cathedral-like caverns studded with immense stalactites; and stared in awe at the walls of rainbow-streaked rock which fade into an infinite blackness.
The award-winning walking tour is great fun and no mean feat, at over two kilometres long. But true extreme-enthusiasts have to try Spaleo-Parcours; the active caving challenge for intrepid older kids, teens and grown-ups alike.
Domaine des Grottes de Hans Animal Park is the only park in Belgium where you can go on 'safari', getting up close and personal with the European Big Five (bison, lynx, wolves, bears and wolverines). Stay overnight on 'Bear Watch' in an authentic trapper's hut. Visit this summer and say hello to the cute new baby wolverine cub born in April 2017.
Where to stay
"La Grange" two bedroom holiday apartments are set in pretty gardens, surrounded by open countryside and just 20 minutes' drive from the Domaine des Grottes de Hans. From £440 for seven days in early August, based on a family of four.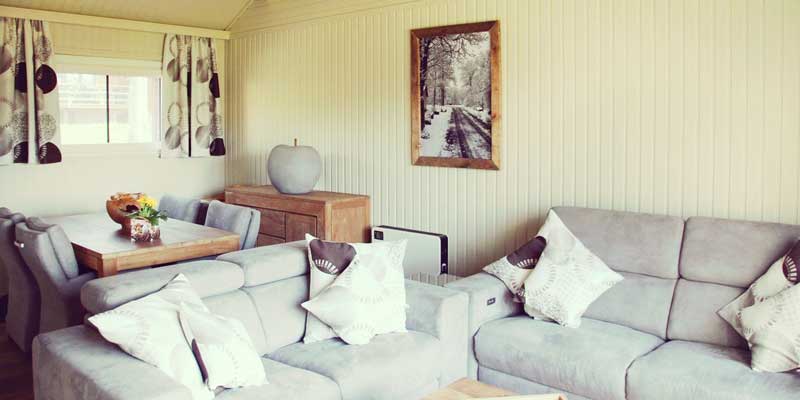 2/7  

An enormous adventure in the world's smallest city
Durbuy was declared a city by Royal Decree in the 14th century and today it claims to be the 'smallest city in the world'. Don't waste your time taking a census, just take in the river views, fairy tale chateaux, cute cobbled streets, cafés, pretty little shops and the timeless atmosphere.
Or, for something to get your heart pumping, then head to the nearby Adventure Valley. This enormous outdoor park has everything from kayaking on the River Ourthe to ziplining, net trampolining, aerial treetop courses, extreme mountain biking, hiking routes and the longest tubing slide in all of Belgium.
If you're hoping for the kids to learn something new and get active this summer then Durbuy is definitely the place to start. Visit Adventure Valley any weekend in July or August and they can have expert training in all sorts of outdoor activities from as little as £15 per day.
Where to stay
"Enjoy" two bedroom holiday home is just located 10 km outside Durbuy located in a lovely, park-like envoronment. From £536 for seven days in early August, based on a family of four.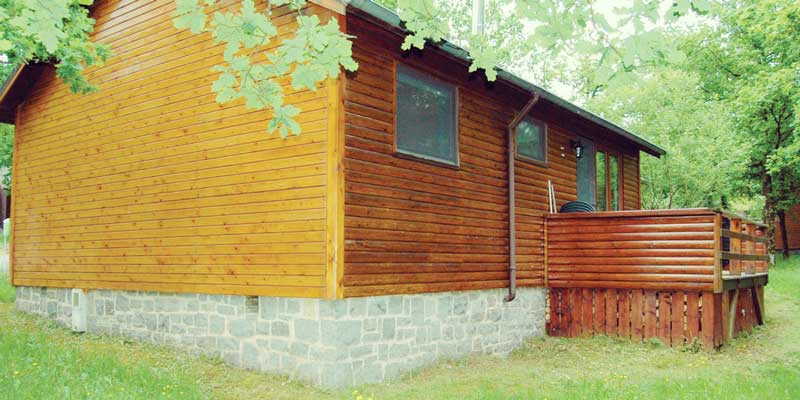 3/7 

 Lacs de l'Eau d'Heure: Belgium's very own Lake District
The lush, green and blue land of lakes in Wallonia looks like it's been around forever; but looks can be deceiving as Lacs de L'Eau d'Heure is really entirely man-made and less than 50 years old.
Imagine an immense aquatic playground spread over five beautiful lakes where family spas are as much fun as zip lining through forests, playing aqua golf or laser tag, kayaking and canoeing, sailing or swimming. It is the perfect setting for a family day out; during which the children will have plenty to keep them busy so the adults can relax.
Catch the Croco Express at Lacs de l'Eau this summer and loop round lakes and villages during a 45 minute journey. Pick a Sunday morning and hop off at Silenrieux's famous flea market.
Where to stay
"Soraya" two bedroom log cabin is set in woodland just 30 minutes from the lovely city of Namur and less than an hour's drive to Lacs de l'Eau d'Heure. From £466 for seven days in early August, based on a family of four.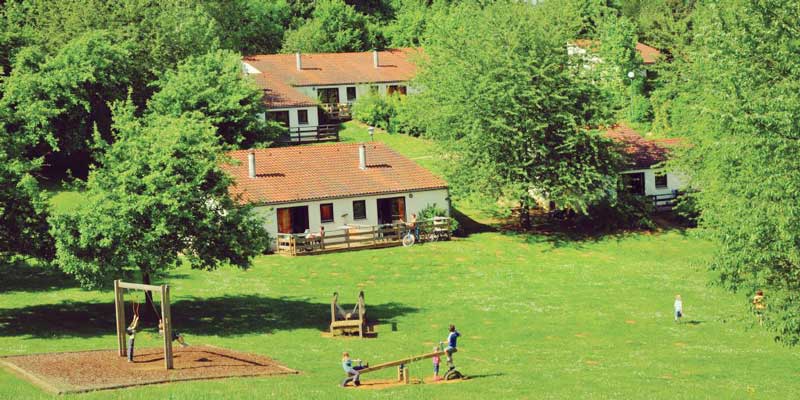 4/7 

 Play for a day (or night) in Château de Bouillon
Château de Bouillon is the oldest castle in Belgium which has been carefully restored and conserved over the centuries. Officially it dates back to the 10th century however locals will tell you that the castles history goes back a lot further than that, either way there's more than one millennia of heritage to admire. We certainly recommend taking the time to explore the fortified château towering over the riverside town of Bouillon, a must see.
The special guided tour for children, 'La Chasse aux Écus', is more interactive fantasy than history lesson. The castle is a re-enactor heaven during summer and torch lit evening walks provide a wonderfully romantic setting. The castle is also home to some impressive traditional falconry displays.
Visit Château de Bouillon in mid-August for the annual Medieval Feast and enjoy two days of dressing-up, historic shopping and eating, music, dancing and theatre all around the castle and spreading into the delightful town of Bouillon and along the banks of the River Semois.
Where to stay
"Vallée de Rabais" two bedroom family cottages are an hour's drive from Bouillon and set in a pretty lakeside holiday village for active, outdoorsy adventuring. From £471 for seven days in early August, based on a family of four.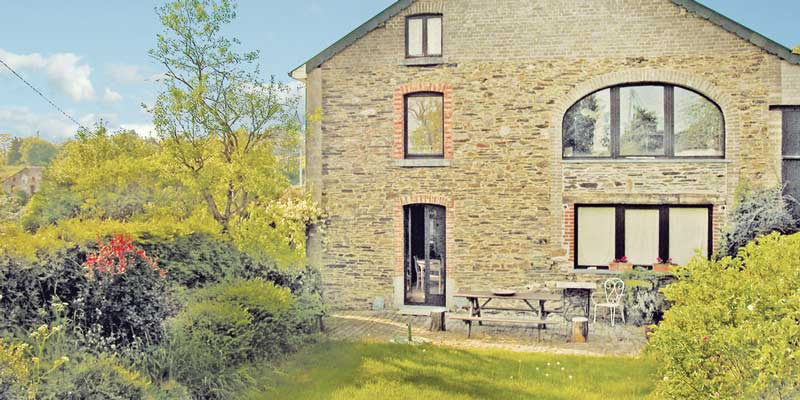 5/7 

 High flying fun and close-up wild creatures at fantastic Forestia
Forestia isn't exaggerating when it calls itself, Forest of Bears. However it could just as easily be described as forest of incredible treetop aerial adventures or walks with wolves or amazing hikes in deep and mysterious woodland. In fact there isn't much this huge outdoor park, close to the historic city of Liége, doesn't get up to in the way of creating amazing days out for kids and adults alike.
The semi-wild zoo is an amazing experience with over 300 animals and an admirable focus on conservation. Families can get involved in everything from animal tracking with forest guides to scaling the heights of woodland rock-climbing walls. At the end of the day when you're all worn out from a day packed with activity, then you can wind down in Thermes de Spa's therapeutic thermal pools.
For summer 2017, Forestia has nine different aerial adventure courses from cute Parcours Fourmi (suitable for little 'ants' age two and over) to the jaw-dropping challenge of 'black run' Parcours Puma.
Where to stay
"Les Villetes" two bedroom family home is 30 minutes from Forestia, surrounded by Ardennes' countryside and close to hiking trails and fishing spots. From £638 for seven days in early August, based on a family of four.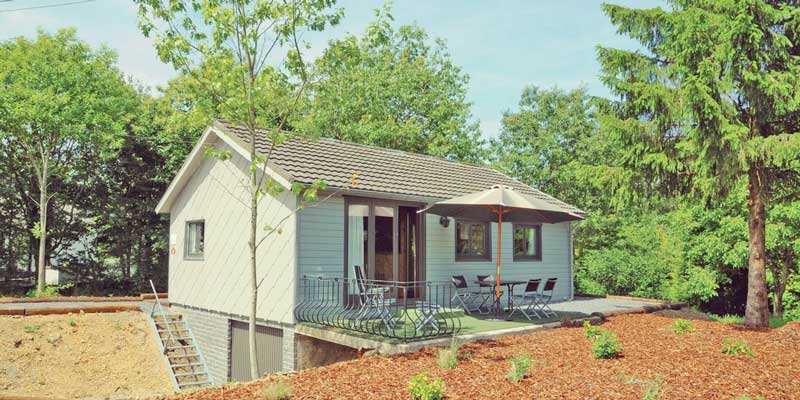 6/7 

 Take a sail round the sights of historic Namur
Namur is the capital of Wallonia and a perfect base for exploring the region. Drop in for the day and explore the cobbled streets on foot. The grand Citadelle de Namur is one of the region's must-dos with kids.
Why not round off your day in Namur with a Belgian beer enjoyed in one of the pretty riverside cafés and bars.
Namur sits at the confluence of the Rivers Meuse and Sambres. A variety of riverboat cruises start as early as April and offer a unique view of the city.
Where to stay
"Foxy" two bedroom holiday chalet is 30 minutes from Namur, immersed in peaceful woodland and 20 minutes from the Trappist brewers at Rochefort. From £577 for seven days in early August, based on a family of four.
7/7 

 Spend a day at Walibi Wave, Wallonia's number one adventure hot-spot
Wallonia's great outdoors and the region's natural beauty are of course a major draw for visitors, however, for those in search of white-knuckle adventure then the biggest waterpark in Wallonia may be the place for you.
Walibi is without a doubt the region's biggest theme park delighting children and adults of all ages. With a wide range of attractions catered to different age groups you can rest assured there is something for everyone. From subterranean terror on Psyké Underground to the twisted and adrenaline rush inducing roller coaster 'Cobra'; thrill seekers we not be left disappointed. Younger kids aren't left out either, with delightful adventure playgrounds and child friendly rides like La Coccinelle. Walibi guarantees the ultimate family day out.
This summer, kids' day passes for Walibi Wave cost just £26 (€31,50) for children and approximately £31.50 (€36,50) for adults, Including all land and water based attractions. There is also a discount of £5 (€6,50) per day pass for groups of six or more.
Where to stay
"Koala 2" three bedroom family is under an hour from Walibi Wave and 30 minutes from Namur, set in a pretty holiday park and close to lakeside beaches. From £735 for seven days in early August, based on a family of four.
Over 1.5 million people book self-catering holidays with NOVASOL every year. With 44,000 homes in 29 countries, they manage more properties in Europe than any other company. So if you're tempted by Wallonia this summer, NOVASOL has the region completely covered.