7 reasons to escape to Wallonia this summer
Sponsored
By the time summer arrives this year, everyone's going to be in the mood to escape. The good news is: you don't have to venture too far for an unforgettable family holiday. Wallonia in southern Belgium is just a short flight, train ride or drive from the UK. This region is ideal for sheer escapism, wild outdoor adventure and is home to some of the loveliest places you'll ever lay eyes on.
The region of the Ardennes boasts glorious cities such as Liége, Namur and Mons, as well as amazing museums and adventure parks. Belgium's Lake District, ancient caves and numerous castles all wait to be discovered whilst the impressive number of festivals ensures everyone will be entertained for the entire duration of your family holiday.
Already intrigued? NOVASOL has hundreds of self-catering family holiday homes all over Wallonia, so who better to show you around a few of the sights? Have a look at their top seven pick of what to do and see this summer and places to stay while you're exploring wonderful Wallonia for yourself.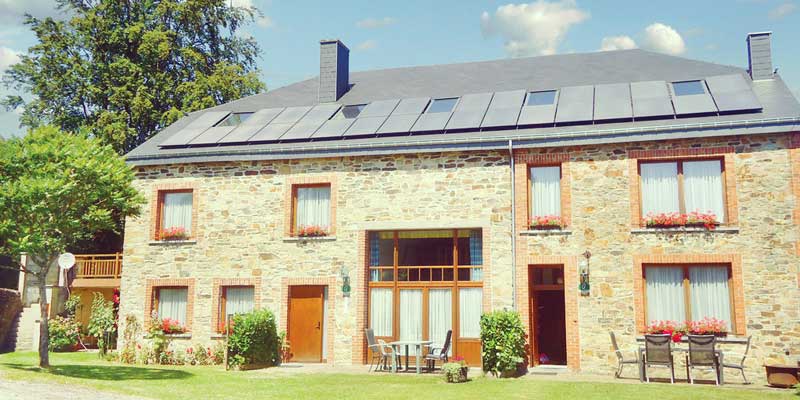 1/7

  Domain of the Caves of Han for underground exploring
The Domain of the Caves of Han were created by the River Lesse more than 500,000 years ago, but only discovered in the late 18th century. Since then, 30 million visitors have explored wonders like the Chamber of Scarabs and Weapons' Vault, wandered through vast cathedral-like caverns studded with immense stalactites; and stared in awe at the walls of rainbow-streaked rock which fade into an infinite blackness.
The award-winning walking tour is great fun and no mean feat, at over two kilometres long. But true extreme-enthusiasts have to try Spaleo-Parcours; the active caving challenge for intrepid older kids, teens and grown-ups alike.
Domaine des Grottes de Hans Animal Park is the only park in Belgium where you can go on 'safari', getting up close and personal with the European Big Five (bison, lynx, wolves, bears and wolverines). Stay overnight on 'Bear Watch' in an authentic trapper's hut. Visit this summer and say hello to the cute new baby wolverine cub born in April 2017.
Where to stay
"La Grange" two bedroom holiday apartments are set in pretty gardens, surrounded by open countryside and just 20 minutes' drive from the Domaine des Grottes de Hans. From £440 for seven days in early August, based on a family of four.