May half-term is always a good time to try something different. But it isn't one of the longer school holidays. So think city breaks with activities built in; home-grown family adventure in some of the UK's prettiest countryside; smaller European countries which cram a lot into a few days; or even tailored trips to unusual places before prices get summer-silly. Here are eight fun half-term holiday ideas that fit the bill this May.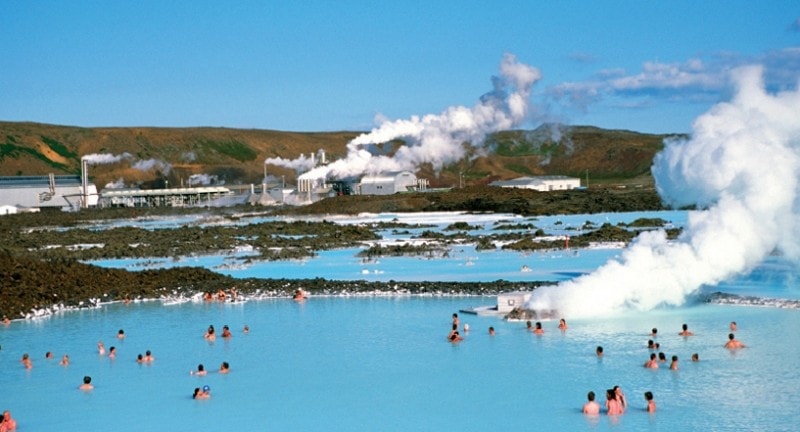 1/8

Whale watching, geysers and blue lagoons in Iceland

Iceland is one of Europe's smallest countries, but it's packed with a disproportionate number of natural wonders. The weather is fresh and warming up nicely in late spring. Travelling around Iceland is a pleasure in itself and you can cram a lot into four days, without feeling rushed.

This holiday is based in bustling Reykjavik just at the right time of year for whale watching off the west coast. On the famous Golden Circle Tour kids can see legends like Gullfoss, Strokkur Geyser and the Kerid Crater before the summer crowds. There's plenty of time to explore the Icelandic capital too. A day floating around in the thermal waters of the Blue Lagoon is perfect to wind down before heading home. 
2/8

Serene and sunny Family Yoga Retreats in amazing Andalusia

Described by the Dalai Lama as having, 'beautiful energy', Santilla in Andalusia is quite probably the most perfect setting for a yoga shala. So where better for RoRoRetreats to host their first family yoga retreat in Europe this half-term?

Instructors, Tara Fraser and Nigel Jones of Yoga Junction have mindful serenity covered. There's an energetic activity programme for kids and plenty of family time trekking, swimming and exploring. And Andalusian home-cooking, glorious Mediterranean sunshine, lush gardens and the company of other like-minded yoga lovers, are just a few of the other powerfully persuasive elements woven in and around the most soothing half-term imaginable this May.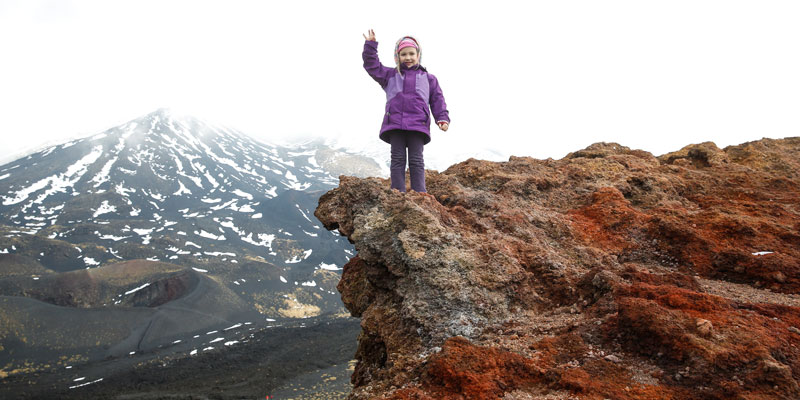 3/8

Sicilian volcanoes for thrill-seeking families

Europe's not short of volcanoes, but most of them gave up doing anything interesting millennia ago. Unless you happen to be in Sicily, home of Mount Etna and near neighbour to equally excitable Stromboli. Both of these fiery giants are top five in the world's list of most active volcanoes – the others are in Hawaii, the Indian Ocean and Antarctica. So how about spending half-term seeing them do their stuff, up close?

Eight days of volcanic activity in Sicily is an extreme half-term, kids will never forget. The holiday includes hiking on Etna, a day's sailing to spectacular Stromboli, cruising the Aeolian Islands, standing on the crater rim at Vulcanos and swimming in thermal springs.

Naturally you can't visit Sicily without beach time, so there's plenty of that too alongside pizza making nights, tours of Catania, mini-geologist expeditions, sea kayaking and just enough downtime to do your own thing – if you have any energy left.
When
Eight days from 28 May to 4 June
Where
Based in Catania, Sicily
Price
From £1299 per person
What's included
Return flights from London to Catania; airport transfers and all transport; seven nights full board in a three-star hotel; dedicated tour leader; all activities and tours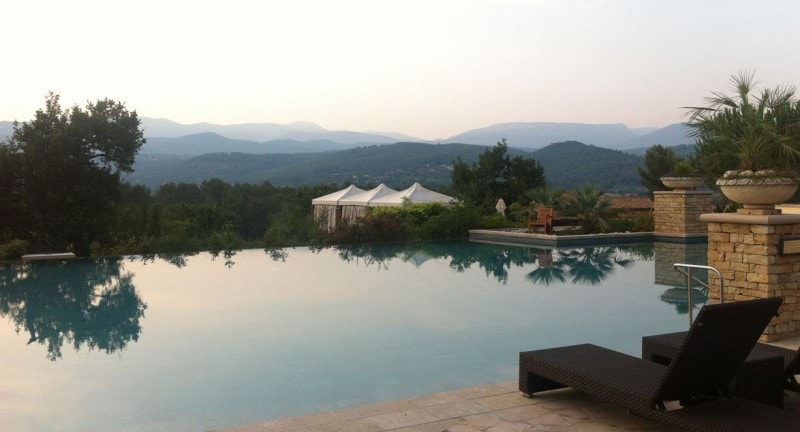 4/8

Plan ahead for half-term in Provence and kids stay free

The end of May is an ideal time to spend a few days in Provence. The weather is idyllic, fields are fresh, green and glowing, the summer tourists are still a few weeks away and peaceful mountain roads and uncrowded beaches are reminders of why the South of France is so eternally irresistible.

Terre Blanche Spa & Golf Resort in ethereal Pays de Fayance is one of the loveliest resorts in the region. The setting is idyllic: between sea and mountains, not far from the dramatic Verdon Gorges and overlooking nine delectably pretty ancient Provencal villages. The resort has two 18-hole championship golf courses with wonderfully distracting views. A kid's club with heaps of activities and the added bonus of donkeys, ducks and swans ticks the playtime box for two to 12 year olds. And teenagers have the run of the fascinating estate on very cool electric bikes and buggies.

Book a family suite or villa 30 days in advance and two kids under 12 stay free at Terre Blanche this half-term.
Where
Terre Blanche, Pays de Fayence, Provence
Price
Deluxe family suite from £524 per night for two adults and two children
5/8

Run wild round the woods in Forest of Dean

If you don't want to travel too far this half-term, head for the woods and find out how much fun is now packed into Forest of Dean.

Whether kids are up for following the Gruffalo Trail or working out mysteries in the Magical Puzzlewood, going ape over Go Ape's aerial escapades or they can't wait to discover what's what at a Butterfly Zoo, England's best loved woodland is prepped for the wildest time they could wish for. More intrepid young woodlanders can brave the heights of Symonds Yat, go caving in the depths of Clearwell or come face to face with hawks, vultures and eagles at the International Birds of Prey Centre.

And right in the thick of everything, Forest Holidays have the cutest log cabins ready and waiting, in all shapes and sizes, for half-term. Choose between woodland or meadow, treehouses with up to five bedrooms, sweet and great value lodges with space for five or just about any variation in between.
When
Four nights from 29 May
Where
Forest of Dean, Gloucestershire
Price
Two bedroom Copper Beech Cabins from £695 for up to six guests
6/8

Eastern Europe in eight magical, action packed days

Older kids will love this Eastern European half-term tour which takes in the Czech Republic, Slovakia and Poland in just eight days.

It's not nearly as rushed as it sounds. In fact, scenic trains, cycling, hiking and sailing make for gentle journeying. And looking forward to sights like the Carpathian and Tatras Mountains, medieval Prague, historic Krakow and the Slovak Paradise Park gorges and canyons, more than manages to keeps the momentum going.

Sounds like too much sightseeing for your young explorers? Far from it. Cobbled streets and World Heritage castles are cut with plenty of adventurous activities. And, amazingly, there's even space in this packed half-term holiday for some quiet time too.
When
28 May to 4 June
Where
Prague, Kezmarok, Krakow
Price
From £1204 per person
What's included
Return flights from London to Prague; all transport, tours and activities; family accommodation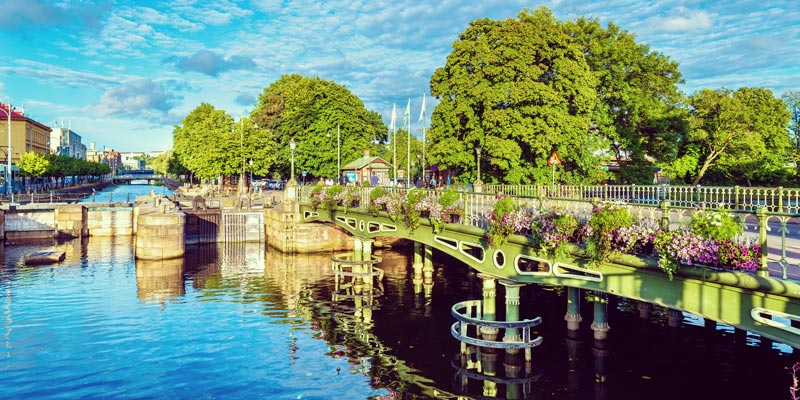 7/8

Snorkel and safari on the west coast of Sweden

The west of Sweden is where to find the lovely Gothenburg Archipelago and some of the clearest waters in Europe for snorkelling, scuba diving and curious crayfish safaris – there are hordes of seals to meet 'n' greet in this beautiful part of the country too. It's also the place for Liseberg theme park, city kayaking tours, cycling, sailing and hiking round historic villages and a very good chance of warm sunshine in late spring.

Half-term in Gothenburg, Fjällbacka and the Weather Islands is a tailor-made family holiday where you can be as creative as you like. Car hire is included, so there's plenty of freedom to explore in between activities and guided tours. You'll love the original boutique hotels: Gothenburg's known as the design capital of Sweden. And kids will love the friendly atmosphere, fantastic food (cakes are almost a food group here) and making the adventure their very own.
When
27 May for six days
Where
Based in Gothenburg and Fjällbacka
Price
From £1800 per person
What's included
Return flights from the UK to Gothenburg; airport transfers; car hire; five-star hotels in Fjällbacka and Gothenburg; all tours, cruises and excursions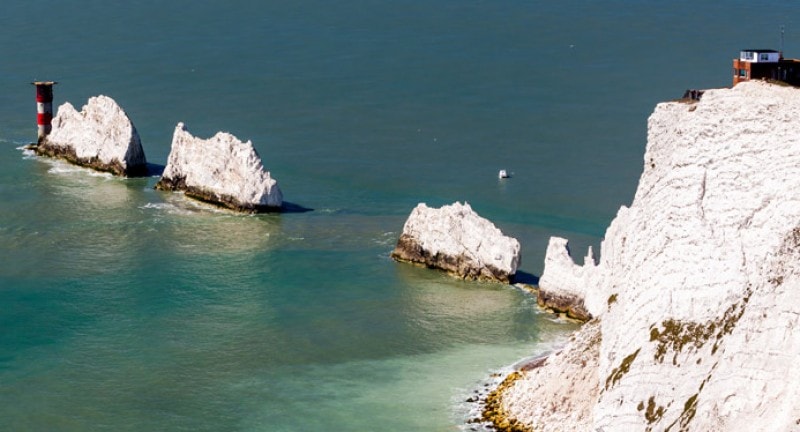 8/8

Isle of Wight walking holidays just for families

Walking is wonderful with kids and even the youngest and shortest of leg can wander round the Isle of Wight this half-term. Freshwater Bay walking holidays are made just for families, their tramps and rambles are suitable for kids of all ages and children have the complete run of Freshwater Bay House: an 18th century country mansion on the coast with its own swimming pool, games rooms and huge, wild garden.

Routes range from several hours for active teens to short trots for toddlers and under fives. When you aren't striding out, the Isle of Wight's beaches are famously lovely and May weather can be surprisingly good. Blackgang Chine theme park's open for fun day's out and the island's scattered with castles, museums, galleries and natural wonders – up to and including, local dinosaur fossils.
When
27 May for four nights
Where
Freshwater Bay, Isle of Wight
Price
From £518 – kids under 18 holiday free until 31 May 2017
What's included
All guided walks; full-board accommodation at Freshwater Bay House; reduced ferry tickets; kid's entertainment programme; outdoor activities like cycling, rafting, canoeing and sailing