Sponsored Content
From now until 20 May, it's National Ferry Fortnight. The two weeks each year when UK ferry companies remind everyone how easy it is to hop on a boat and get the adventure started straight away. 2017's theme is 'Ferry Together' and all about families. So no surprise that DFDS are celebrating energetically; you don't do things by half when World Travel Awards names you, 'World and Europe's Leading Ferry Operator 2016'.
With DFDS you can travel by ferry from Newcastle to Amsterdam or from Dover to either Calais or Dunkirk. If you book before 20 May this year you can sail anytime you want in 2017 and you still get National Ferry Fortnight deals. Basically, that's France or The Netherlands family-style for as little as £39 each way for a car and up to nine people – if you start planning ahead now.
Need some quick inspiration? Think family camping and know that almost nobody does that with more originality than the French and Dutch. They love staying under canvas but are just as keen on beachy eco-cabins, urban igloos, gypsy caravans by lakes, tepees in forests and even American Airstreams on conservation islands.
So if the combo of world-class camping and ridiculously cheap ferry fares sounds like it might be this summer's perfect family holiday, here are a few places in France and The Netherlands to convince you completely.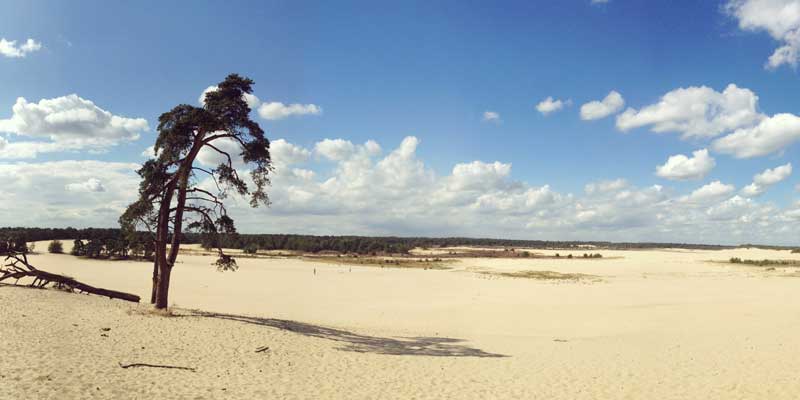 1/6

 North Brabant camping for Loon and Drunen National Park and Efteling
The term 'accessible wilderness' is thrown around a lot in Europe these days. But it's hard to argue with Loon and Drunen's 35km² of dunes, moors and marshland, known as the 'Sahara Brabençon', and really only an hour by car from the centre of Amsterdam. Kids can get up to all sorts here, from cycling and horse riding to rollerblading, hiking, canoeing or just romping around stunning mountains of shimmering sand. And, even if you haven't heard of the exotic national park yet, chances are you'll know its nearest neighbour, Efteling: Europe's most enchanting theme park, bar none.
Where to stay:
Camping at Duinhoeve Holiday Park is 12 minutes from Efteling and five minutes walk from Loon and Drunen Dunes National Park.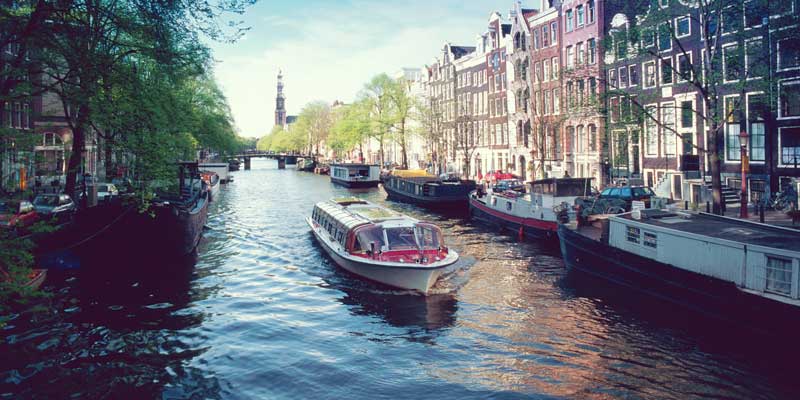 2/6  

Coolest urban camping in Amsterdam Bos
The biggest draw in attraction-stuffed Amsterdam is the Anne Frank House. Every year on King's Day, the city hands enormous Vondel Park to kids for their very own flea market. Arta Zoo holds family nights every weekend all summer long. And this is the first capital in the world to ban international fast-food chain sponsorship from its festivals and events.
If all that doesn't say family holiday to you, try kid-size tours of the Rijksmuseum, urban beaches and the all-round legend of Amsterdam Bos: a forest three times the size of Central Park, minutes from the city centre, and the place for everything from wild swimming and treetop ziplining to petting zoos and inexpensive camping. Good news, since the only drawback of a family break in warm, summery Amsterdam is the cost of staying in hotels.
Where to stay:
Camping Amsterdam Bos rents a wide choice of cute huts, pitches and cabins for families. Amsterdam Centrum is 20 minutes drive away and there's bike hire on site too.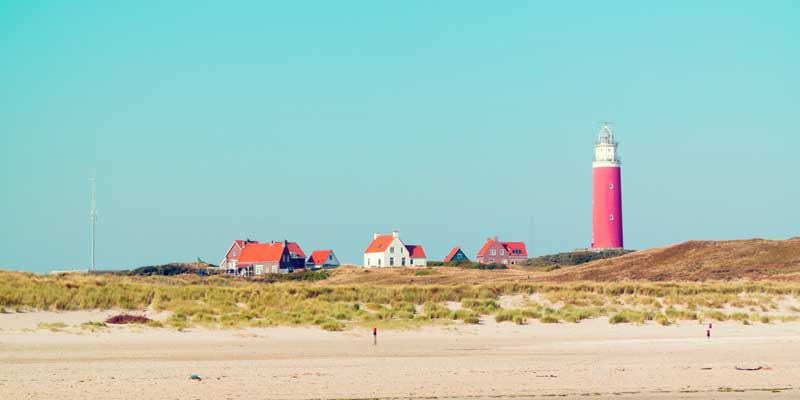 3/6  

Camp The Netherland's beachy north coast and Texel Island
The string of charming summer resorts along The Netherland's north west coast are holiday icons. Teens love Zandvoort or Bloemendaal aan Zee for water sports and a cool, beachy atmosphere. Petten is traditional seaside family fun trimmed by magical countryside. Bergen aan Zee wins over everyone with enormous sandy shores, national parks and seriously good cycling. Or head far north to enchanting Texel Island and it's almost impossible to believe Amsterdam city centre is just an hour and a half away.
Where to stay:
Texel Island, in the World Heritage Wadden Sea, is home to geodesic igloos and American Airstreams at Camp Silver Island Hideaway: possibly this summer's coolest camping with kids.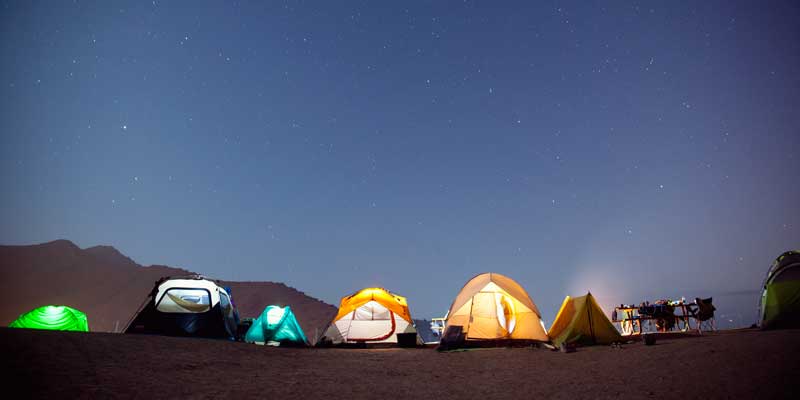 4/6  

Beachfront camping on the Belgian Coast
Belgium's neat size means driving the country's entire North Sea coast in an hour is no effort. But, with ten seaside resorts and endless vast beaches along the way, you probably won't be in that much of a rush. This is another nation with a passion for camping so there's no shortage of family campsites from De Panne on the French border to Zeebrugge and Knokke-Heist close to the Dutch side.
This summer look out for local Coast Greeters in every town, their free guided tours are great fun. The improved West Flanders cycling network has dozens of new, coastal paths and routes for families and kids. Plus, 2017's free Kustpas is available to download now and saves up to £300 on holiday attractions and activities.
Where to stay:
Just 40 minutes drive from Dunkirk, Kompas Camping Nieuwpoort is close to the beach and has waterparks, pools and fun playgrounds on site too.
Find out more about sailing from Dover to Dunkirk with DFDS from £39 per person.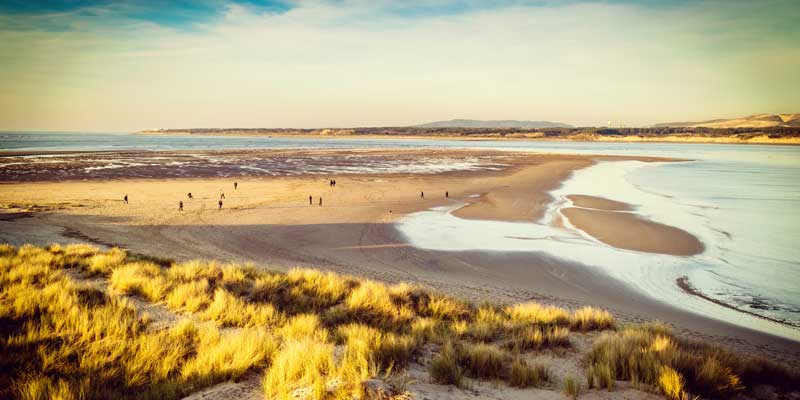 5/6  

Town chic and seaside fun at Le Touquet Paris-Plage
Called the 'pearl of the Opal Coast' and 'Paris by the sea', Le Touquet doesn't need anyone to sing its praises. The chic seaside resort has been luring the rich, famous, infamous and celebrated since the early 1900s and it's about to get even better known this summer: the new French President, Emmanuel Macron, has a family villa in Le Touquet. But the elegant architecture, international festivals and glamorous residents are probably less interesting for kids than cycling tours round town; days on the glimmering sands; pretty promenade funfairs; incredible ice-cream cafés and water sports in every direction – Le Touquet's a sand-sailing and kite-surfing legend.
Where to stay:
Lively Les Jardins de la Mer family campsite is just 10 minutes from Le Touquet and closer still to the beach. You can rent chalets or cabins or pitches. And swimming pools and playgrounds are perfect with kids.
Find out more about sailing from Dover to Dunkirk with DFDS from £39 per person.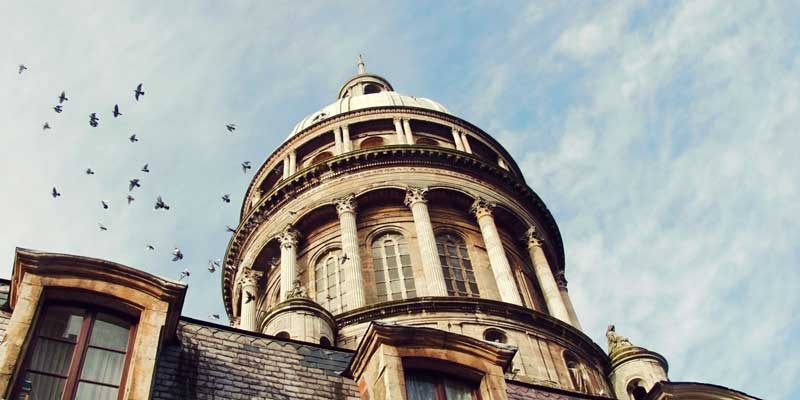 6/6  

Beaches by the countryside in Boulogne-sur-Mer
Being less than half-an-hour's drive from the ferry ports at Calais is a definite advantage, but Boulogne-sur-Mer has a lot more in its favour for a family camping holiday this summer. It's the largest fishing port in France and early morning harbour activity's an amazing spectacle. There are huge beaches with some of the area's best water sports, and friendly (multi-lingual) schools for kids. The fortified Old Town is fascinating. And, down by the sea again, Europe's biggest marine aquarium is fun when the sun isn't shining on the Opal Coast. Boulogne's also surrounded by enormous Caps et Marais d'Opale regional park, so switching the adventure from sea to land is always an option.
Where to stay:
Close to Boulogne-sur-Mer, L'Été Indien is the campsite with tepees (or family chalets), spa treats and pools, rivers, entertainment, sports and activities.
Find out more about sailing from Dover to Dunkirk with DFDS from £39 per person.
DFDS have up to 56 sailings across three routes in 2017 and as well as Ferry Fortnight offers, they're giving away £20 meal vouchers too. Just remember, you can sail any time, but you need to book before 20 May 2017 to save on fares.