5 cute European ski resorts for family holidays
Family ski resorts gravitate towards some of Europe's most spectacular settings. Architects have the likes of Mont Blanc and the Matterhorn to play with. They get winter's deep, blue skies and twinkly lights. And they have the advantage of snow: nature's very own Photoshop. So, why oh why, do so many resorts end up so ugly? Truth is, most were brutalised in the 1960s and 70s when traditional character wasn't so much of a currency. But there are a select few that stayed under the developers' radar and came through unscathed. So, if you know where to look, cuteness can be had and not at the expense of reliable snow, kids' adventure and all the other family ski holiday essentials.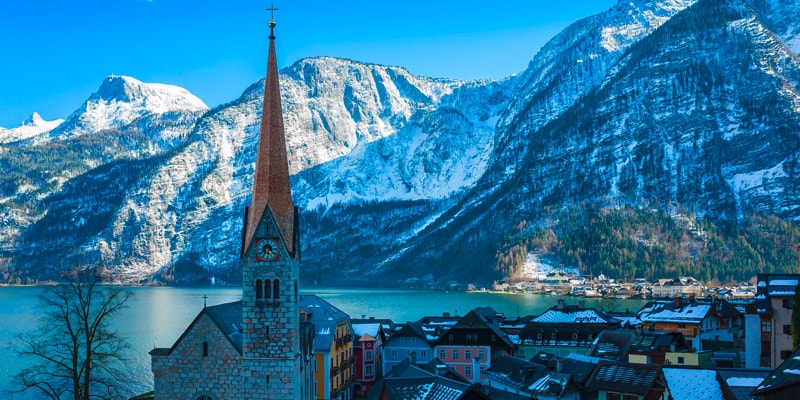 1/5

  Hallstatt, Austria
Austria has cute resorts across every skiing region from Arlberg to Innsbruck. But Hallstatt on the shores of glacial Lake Hallstätter is the one all the others want to be. And, if World Heritage status isn't enough to tempt you, the village is just over an hour from magnificent Salzburg and even closer to the Salzkammergut ski areas. The quaint Christmas traditions and kids' festivals also put this one on the wish list.
How to get there: Fly London Stansted to Salzburg direct with Ryanair from £125 return.Salzburg is just over an hour's drive from Hallstatt.
Travel time: Flight time between London and Salzburg is 1 hours and 55 minutes.
Where to stay: Lakeside Hotel or Holiday Home Silvia Cijan.