Taking a holiday with kids under five this summer? We've done the hard work for you and found Europe's best summer holidays for babies and toddlers. And relax, they're all short haul and low stress.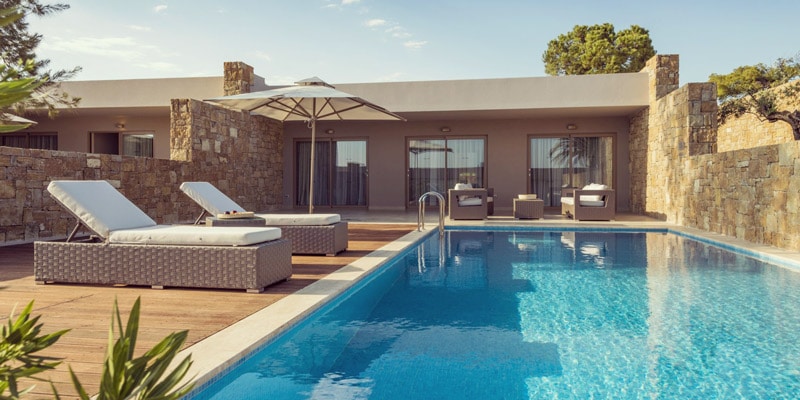 1/9

Ikos Olivia, Halkidiki

The deserving winner of the 2016 Family Traveller Award for Best All-Inclusive Resort For Families, Ikos Olivia is every parent's dream come true. From the complimentary 24/7 room service to the watersports and sumptuous spa, at Ikos there is everything that parents could think of to help them unwind.

The best part is that the world-renowned kids' club for ages four to 16 is included as part of the ultra-all-inclusive resort concept.
Where
Halkidiki, Greece (a 45 minute transfer from the airport)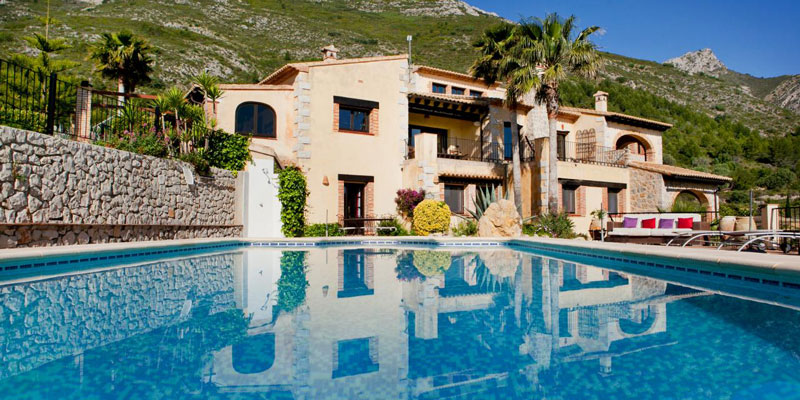 2/9

Caserio del Mirador, Spain

If spacious apartment living is more your cup of tea, Caserio del Mirador may be for you. Set up perfectly for families with small children, this small complex of exclusive apartments is furnished with all the child-friendly home comforts you need, so you don't have to lug cots and potties through the airport.

The mountain setting is just half an hour's drive from the beach and the surrounding gardens have several play areas, swimming pools and even friendly domestic animals to pet.
Where
Camino Barranco Murtas, Spain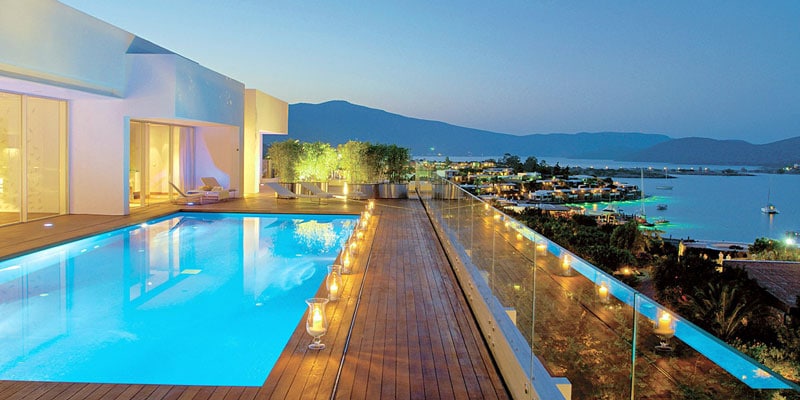 3/9

Elounda Beach Villas, Crete

Named Europe's Best Beach Hotel at the World Travel Awards in 2015, it is easy to see why so many families return year after year.

With five restaurants, seven sports courts and a luxury Turkish hamma, an Elounda Beach Villa is the perfect place to relax and unwind with family. Junior guests will be treated to a packed programme of animation and activities including film evenings, beach games and circus skills.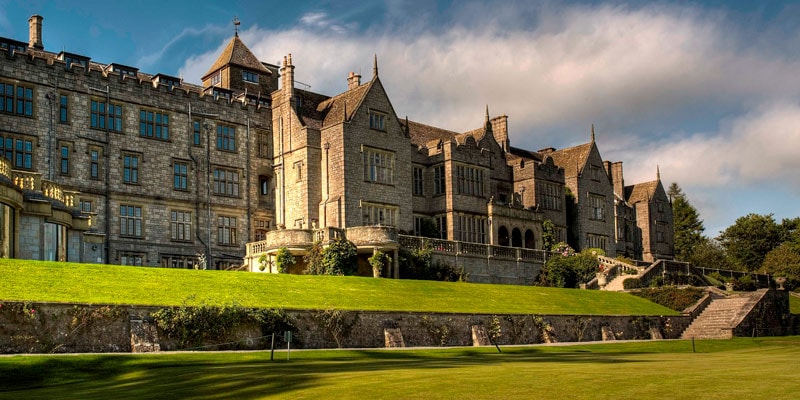 4/9

Bovey Castle, Devon, England

Do the words 'Lego delivery service' mean anything to you? Boredom is not an option at Bovey Castle, where children can order age-appropriate blocks from a Lego room-service menu.

Children stay free in cots or extra beds and will love the year-round kids' club, that has everything from clay-work to campfire making. Parents get a complimentary bottle of wine on arrival to kick off the stay-cation in style.
5/9

Vila Vita Parc, Algarve

Set atop a cliff dramatically overlooking the Atlantic Ocean, the five-star Vila Vita does family holidays like no other.

The Michelin starred restaurant and extensive wine cellar will satisfy the most discerning foodie guests, whilst kids will love the outstanding 'Mini Club' and creche facilities.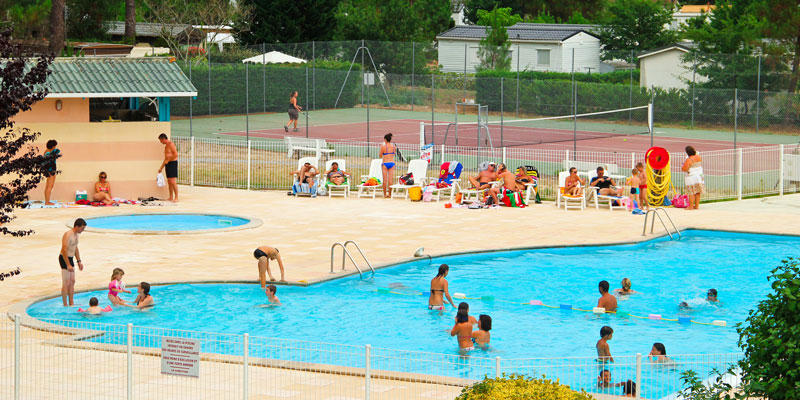 6/9

Les Dunes de Contis, France

With a huge covered indoor pool as well as outdoor, the little ones are sure to have a splashing time at Les Dunes even if the weather doesn't play ball. The caravans come with their own terraces, garden furniture and bbqs for sunshine living and with a 2 mile cycle path straight to the beach you can be sure of a week of health and happiness.

Archery, watersports and of course boules are on offer for those who want to try something new.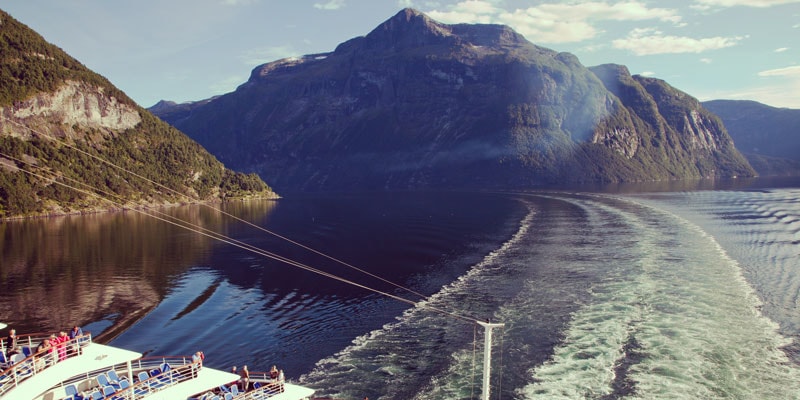 7/9

Norwegian Fjords Cruise

For something a bit different, why not take the little ones to explore the majestic scenery of Norway aboard a glamorous cruise ship? P&O's Aurora has everything you need to keep the kids happy and is more than just a floating hotel; there is even a complimentary Night Nursery for tots while parents dance the night away.

There is also a fantastic kids' club for ages two  to 17, so guests of all ages get a well-deserved break. You will visit no less than seven different Norweigan ports, all of which have their own unique beauty, so you're sure to return with hundreds of photos.
Where
Southampton–Norway–Southampton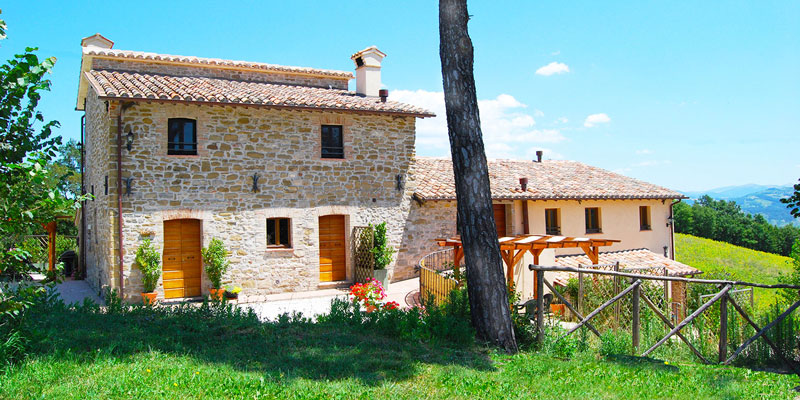 8/9

Villa Pian Di Cascina, Umbria

The romanticised dreams of Umbria need not be put aside once you start your family. Villa Pian Di Cascina has won several awards for its dedication to creating the ultimate relaxing family holiday in the beautiful Italian countryside. There is an abundance of outdoor toys on the play lawn, a stunning south-facing swimming pool and a heated splash pool for the tiny tots.

Why not hire a babysitter and give pasta-making a go at their on-site classes, or relax on your terrace with a delivery of freshly baked pastries from the local bakery?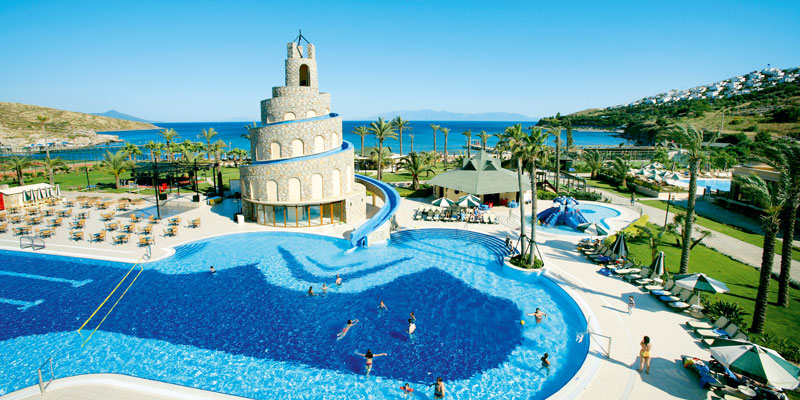 9/9 

Bodrum Imperial, Turkey

For serious sun-worshippers, the guaranteed heat of the Turkish sun is just the ticket for a beach holiday. Kids will love the epic castle-themed waterslide and even the pickiest of eaters will find something they enjoy at the extensive multi-cultural buffets.

As well as a baby pool, there's a Baby Club, offering 12 activities. There's also a fantastic Baby Room right next to the pool – the perfect spot feed and change babies, or just get out of the hot sun for a while.

Friendly fish in the warm water will feed from your hand, making this the perfect spot for your little ones' first snorkel experience.