10 reasons to take a European family holiday by train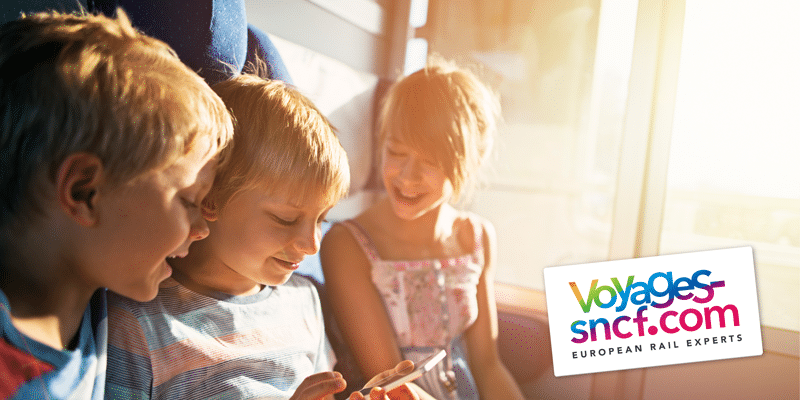 Have a little think about European rail travel versus air travel this summer. If you aren't sold in five minutes, just go right back and think all over again. For a start, trains don't put 30,000 feet of empty air under your feet (anyone who tells you that hasn't crossed their mind at least once on a four hour flight, is either lying or deeply unimaginative). Freedom to move around and spread out a bit is another big plus and nothing short of heavenly with younger kids and babies. Teenagers don't need to be surgically removed from phones. Thrilling as it is to talk your five year old gamer down from a dead-battery tantrum, most trains now have personal power points too.  And if all that alone doesn't convince you, have a hard fact: carbon emissions on an average Eurostar journey from London to Paris are 91% less than the airborne equivalent.
Plus, put a train in the mix, and it's like adding instant adventure – even on a quick city break. Do you think you might be ready to swap cabin for caboose this summer? Voyages-sncf.com are one of Europe's largest rail operators and, last year alone, sold over 83 million tickets to passengers worldwide. Admittedly they might have a bit of a bias, but regardless, it's difficult to argue with their ten perfect reasons to choose train over plane for your next European family holiday.
1/10

Free Interrail kids travel passes for under 12s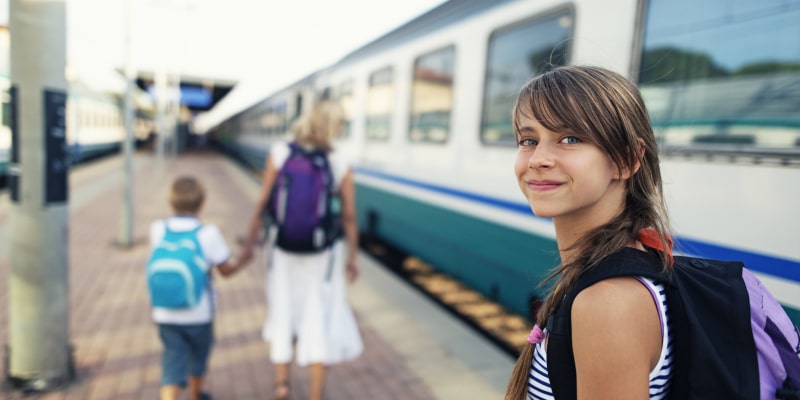 Whisper the word, Interrail, to anyone over the age of 30 and chances are a look of fond remembering will light up their eyes. But swapping backpacks for buggies doesn't mean you can't still take advantage of the legendary rail pass. Truth is, if you're touring Europe this summer, you're even better off now you're a parent: buy one adult Interrail pass and two under 12s travel with you free of charge. So anywhere you go, kids go too and, apart from seat reservation costs on high-speed trains, they pay nothing.