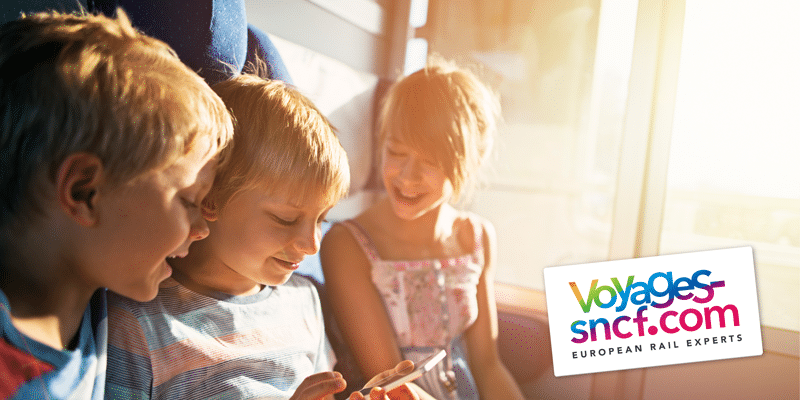 Have a little think about European rail travel versus air travel this summer. If you aren't sold in five minutes, just go right back and think all over again. For a start, trains don't put 30,000 feet of empty air under your feet (anyone who tells you that hasn't crossed their mind at least once on a four hour flight, is either lying or deeply unimaginative). Freedom to move around and spread out a bit is another big plus and nothing short of heavenly with younger kids and babies. Teenagers don't need to be surgically removed from phones. Thrilling as it is to talk your five year old gamer down from a dead-battery tantrum, most trains now have personal power points too.  And if all that alone doesn't convince you, have a hard fact: carbon emissions on an average Eurostar journey from London to Paris are 91% less than the airborne equivalent.
Plus, put a train in the mix, and it's like adding instant adventure – even on a quick city break. Do you think you might be ready to swap cabin for caboose this summer? Voyages-sncf.com are one of Europe's largest rail operators and, last year alone, sold over 83 million tickets to passengers worldwide. Admittedly they might have a bit of a bias, but regardless, it's difficult to argue with their ten perfect reasons to choose train over plane for your next European family holiday.
1/10

Free Interrail kids travel passes for under 12s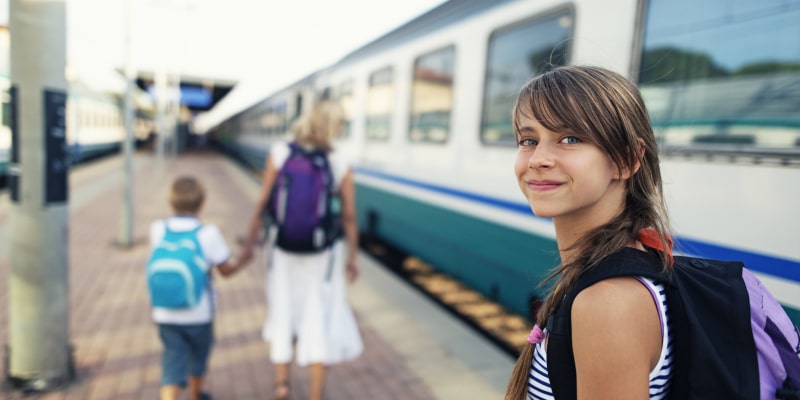 Whisper the word, Interrail, to anyone over the age of 30 and chances are a look of fond remembering will light up their eyes. But swapping backpacks for buggies doesn't mean you can't still take advantage of the legendary rail pass. Truth is, if you're touring Europe this summer, you're even better off now you're a parent: buy one adult Interrail pass and two under 12s travel with you free of charge. So anywhere you go, kids go too and, apart from seat reservation costs on high-speed trains, they pay nothing.
2/10

 Free travel for under-fours on all European trains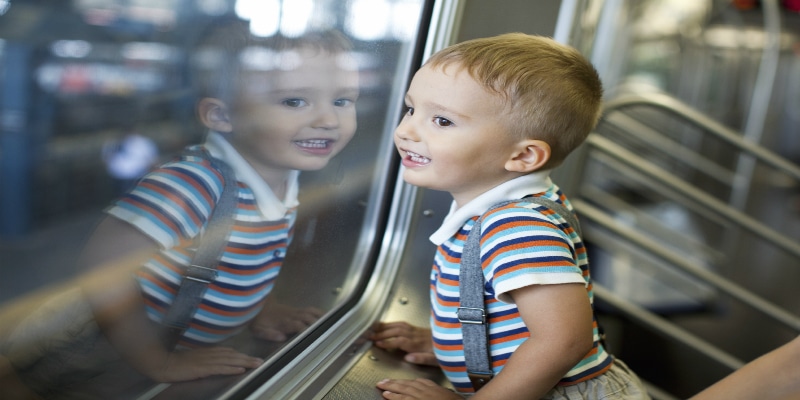 Wherever you're headed in Europe, catch any train and under-fours sharing a seat with a parent or a sibling travel free. Some rail companies even extend the privilege to under-sixes, so don't forget to check before you book.
3/10

 Travel direct to Disneyland Paris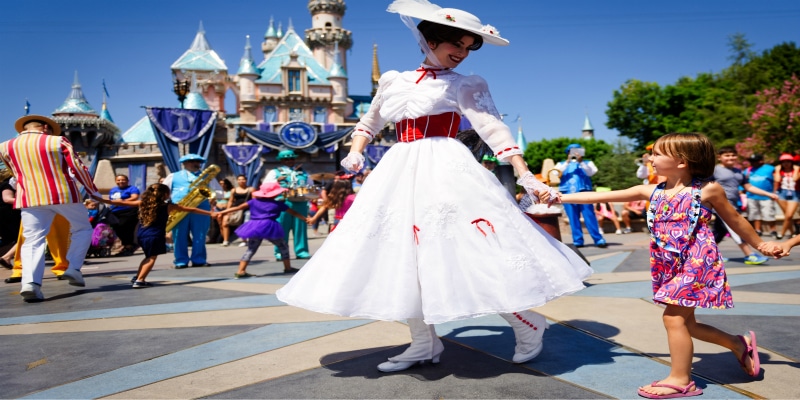 Even with supernatural parental enthusiasm in play, it's tricky to persuade kids the long trek from a Paris airport to Disneyland is all part of the fun. It just isn't. Book Eurostar Disney Direct, the train goes right to the park gates and neatly avoids the French capital altogether: it's one of the world's greatest cities, but not to little visitors with their hearts set on a Magic Kingdom.
4/10

City centre stations and no airport transfers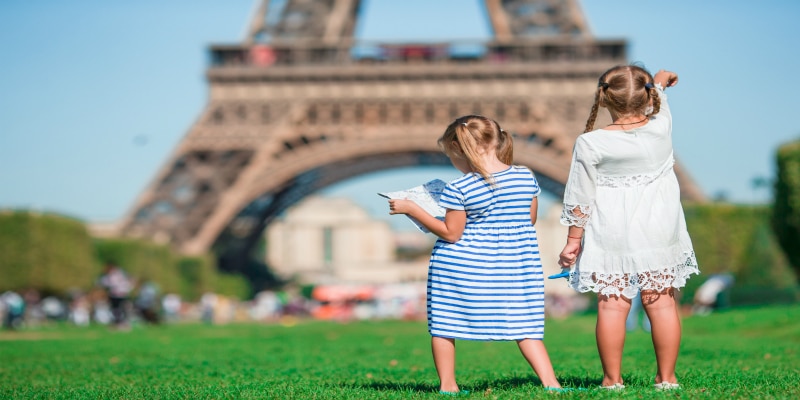 There isn't a single city in Europe without a station (or several) right in the centre. So take the train and avoid dealing with out of town airport transfers, bags, buggies, tired kids and the realisation that no translation app speaks fluent taxi driver, in any language.
5/10

Go by train and keep hold of the holiday mood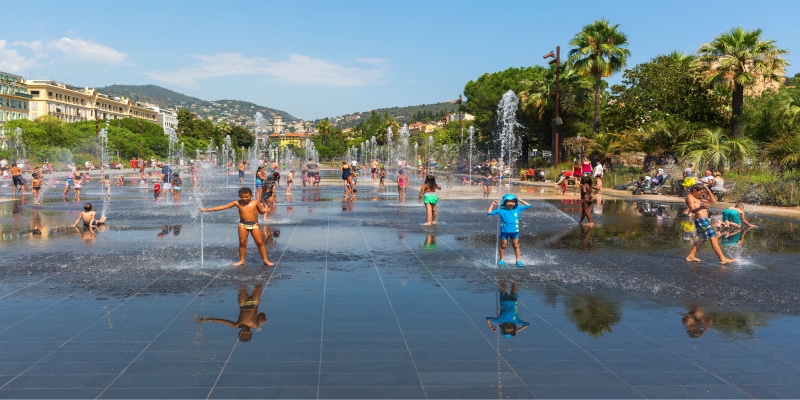 Eurostar check-in is just 30 minutes in advance and most trains across Europe let you hop on board with a few minutes to spare. Every passenger's allowed two bags and two pieces of hand baggage at no extra charge. All trains have easy to reach space on board for buggies. And there are no liquid restrictions. The last time flying was this easy, wing walkers were still a thing.
6/10

Take your car round France by train too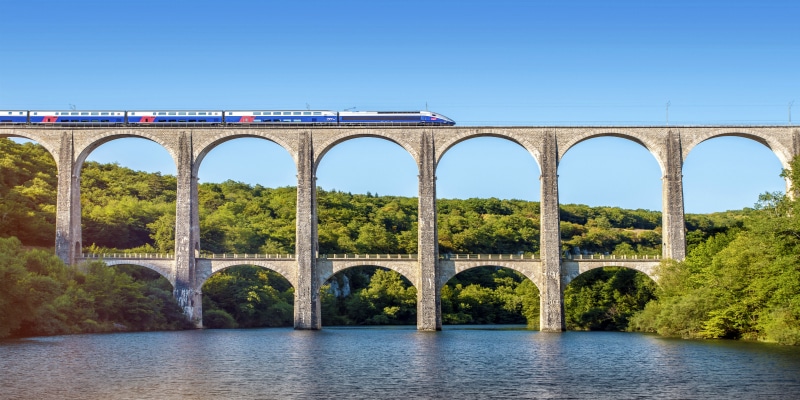 Auto Train lets you take your own car by rail from Paris to dozen of other French cities: cutting out the boring autoroute and going straight to the fun driving. It's a surprisingly good value option when you consider how French road toll costs add up or what a dent car hire can make in your holiday budget – very few rental companies in France offer unlimited mileage. It's pretty much effortless all round too: load your car on to the train in Paris, you relax and enjoy the journey et voila, your wheels are ready and waiting to get the holiday started in the city of your choice.
7/10

Fit in more fun with high-speed trains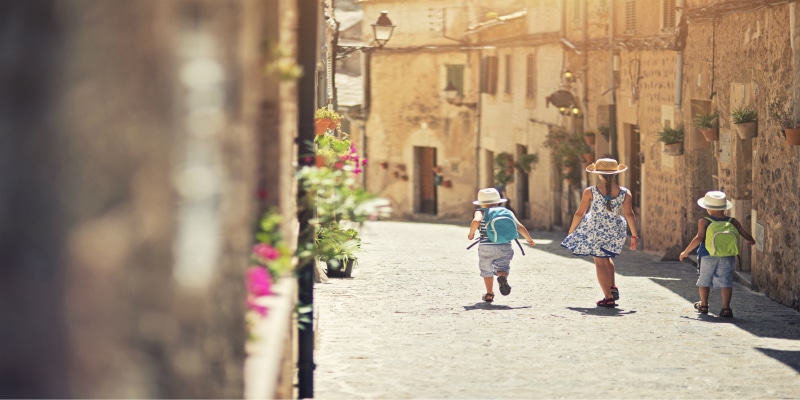 High-speed trains travel at up to 320kmph across Europe now. That's Paris to Bordeaux in just two hours and four minutes. So if you're not in a rush to get from A to B, you can easily fit an overnight city stay into your journey, spend an afternoon checking out the sights and catch a train onwards in the morning.
8/10

Go almost anywhere in Europe by train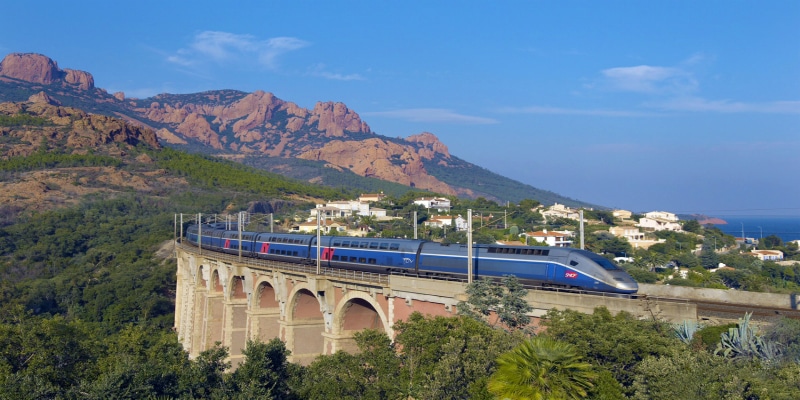 From historic mountain towns to legendary cities, trains go just about everywhere in Europe these days. And major transport hubs don't necessarily mean dealing with hectic capitals anymore. Several European services now change at Lille rather than Paris. So connections are just a matter of crossing platforms rather than arrondissement. And, with a few hours to spare, you could spend some time exploring; Lille's only one of the loveliest cities in Northern France after all.
9/10

Trains are greener, cleaner and kinder to kids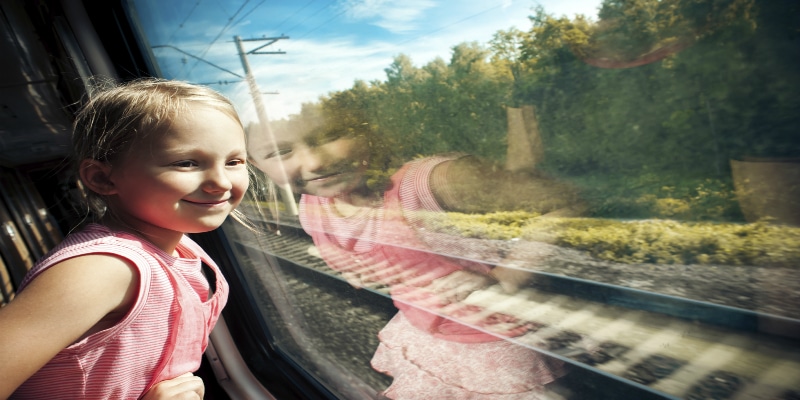 Educate your kids about the environment whilst whizzing through the beautiful countryside and be satisfied that by travelling by train you are reducing your carbon footprint. In terms of gratification, younger travellers might be more interested in UK and European power points on all Eurostar services; tables with space for more than a napkin and big windows with real views (not just clouds).
10/10

Easy online booking for entire family holidays
Voyages-sncf.com is the UK's leading provider of European rail tickets and passes and they've pretty much perfected the art of easy booking – you have to be efficient to sell 29 tickets every second by mobile alone. You can organise all holiday travel from start to finish online, manage all your connections and print-at-home tickets are pre-validated, so no worries about being fined for forgetting that rule in France and Italy.
It's also possible to book most trains up to 90 days in advance (up to six months for Eurostar). But if you want best prices at busy times, don't forget Christmas and New Year tickets go on sale in mid-October and summer holiday travel's bookable from February or March onwards.