Looking for sunny Easter family holidays this year? Here's our pick of easy to reach places where summer starts early and warm spring breaks are as good as guaranteed. Don't miss our recommended family hotels and resorts to book now for April.
Andalusia tops our list for easy Easter family holidays
Andalusia is always a good choice for a family summer holidays, but warm and sunny spring weather makes it ideal for Easter too.
We like Malaga on the Costa del Sol for reliable sunshine, big sandy beaches, cute chiringuito and its rich culture.
Not only does Malaga have a stunning coastline, it's also Pablo Picasso's birthplace and home to the impressive Museo Picasso. It also has the only Pompidou Centre outside France. And if you want your culture more ancient, 14th century Castillo de Gibralfaro lords it over the city and serves up amazing views alongside clambering around fun for kids.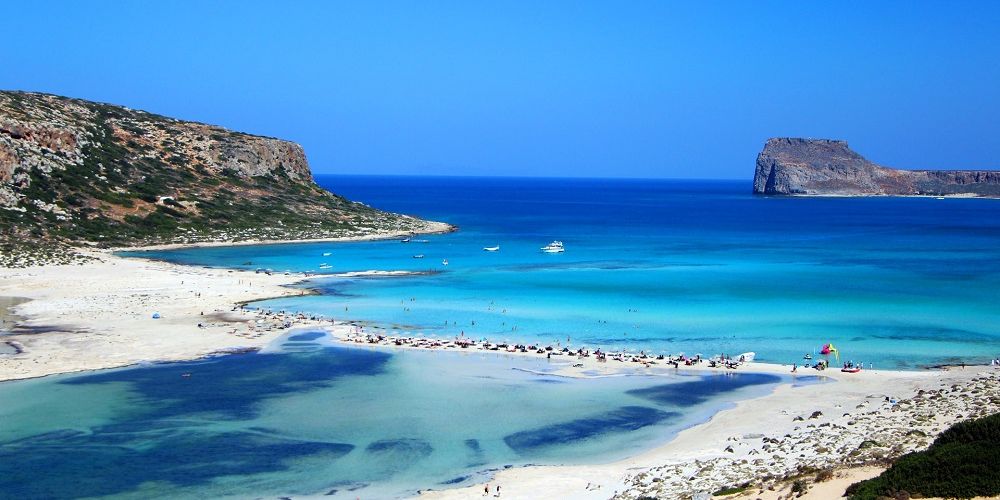 Crete promises warm and sunny family holidays this April
Steeped in history, blessed with sunshine and spoiled when it comes to food, Greek islands are always favourites for Easter family holidays.
Crete is the largest and most southerly Greek island and mixes Europe and North Africa in its climate. So it's a top choice for families looking for an active and adventurous April break. Lush green hills are perfect for mountain biking and older kids love hiking through the legendary Samaria Gorge.
Malta & Gozo for island hopping Easter holidays
Malta is idyllic in April when the weather is lovely and even the beautiful beaches stay uncrowded.
But the appeal of Malta isn't just on the coast. The country has a complex and fascinating history which runs through everything from the ancient capital of Valletta to its hilltop towns, dramatic forts and archaeological sites.
The island of Gozo is just a short boat ride away. As well as prettiness and freedom to roam for kids, it's known for heritage farmhouses converted into family holiday homes which are available year-round and particularly affordable at Easter.
Pick Lanzarote for buzzy Easter holiday vibes
Despite covering an area of only 800km², Lanzarote manages to pack in a startling amount of things to see and do for families. Upbeat towns provide the base for a holiday filled with extraordinary experiences. And the island's long been a destination for art lovers, thanks to the work of world famous Lanzarote artist, Cesar Manrique.
It's no secret that the Canary Islands are reliable for year-round sun, easy to reach and affordable for family holidays. So it's never really quiet in Lanzarote even in April. But that 365-day fun vibe could be just what want with kids. Plus, Easter is also a good time to book them surf lessons on the island's west coast.
Southern Turkey promises sun and fun for Easter family holidays
The south coast of Turkey is known as the Turquoise Riviera. It's a fun world of water parks, street markets and beautiful beaches mixed with a fascinating culture and plenty of ancient history. But if you just want to spend time by the sea, the weather in April is warm and not too hot for kids.
Dalaman is a good base for an Easter break, thanks to guaranteed sun, great family resorts and a bustling town centre. Plus, it hugs a lovely stretch of coast that's almost as famous for soothing mud baths as thrilling water sports.
Morocco is easy and fascinating for family breaks this April
Despite being separated from Spain by just a short stretch of water, Morocco is a completely different world, with a distinct and beguiling culture, rich history and traditions as old as time.
Morocco's coastline is 1,000 miles long and lined with gorgeous beaches, ancient harbour towns and family-friendly resorts. In April the stifling summer temperatures have yet to arrive, so the weather is just right for a mix of exploring and beach fun.
This article contains affiliate links. We may earn commission when you click on them. This does not influence our editorial standards. We only recommend products and services we believe will enhance your family travel experience.
Updated March 2022