Sponsored Content
A Family Traveller writer and mum discovers the joy of a totally hassle-free ski holiday – thanks to a partnership between Scott Dunn, Six Senses Residences and a little-known mountain delivery food company called Huski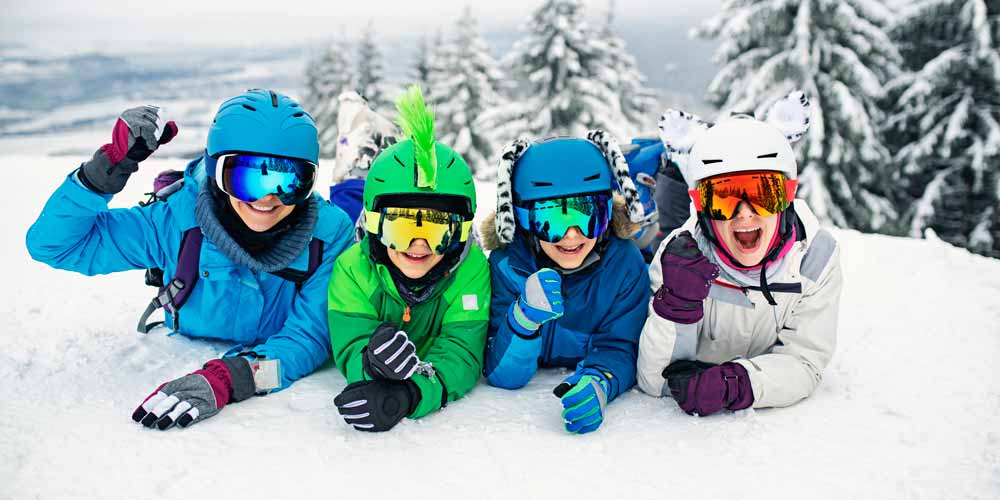 If you're after a relaxing family ski break, Scott Dunn Six Senses Residences ticks all the boxes. Opened in December 2015 in Courchevel (1850m), the 53 two and three-bed apartments offer the luxury services of a five star hotel with all the added benefits of your own mountain living space.
But it doesn't stop there – the hotel has a huge spa, lounge, ski shop, ski concierge, onsite Scott Dunn kids' club, bar and skiers' breakfast. Everything is designed to cater to skiers' demands, including an organic room-menu and partnership with revolutionary new mountain delivery company Huski. Haven't heard of them? Read on: they're delivering oven-ready meals and drinks direct to ski chalets. Seriously, family skiing doesn't get easier than this.
Unfortunately things don't start well on our family trip. Arriving from another resort (life is tough) we'd arranged to meet in Chamonix but the train is cancelled (too much snow). Oh, hell. Yet we needn't have worried. We have concierge on speed dial. One quick call to private airport transfer company Snowlinx and Miles Maguire, our driver, is rerouted to pick us up. Delivered door-to-door to Six Senses Residences & Spa, we are ushered inside in five-star, red carpet style: no lugging bags through resort, no risk of injury from slipping on snow and ice.
Nicola, the concierge greets us, confirms our spa treatments and hands us our ski passes, whilst the ski concierge desk whisks our boots and skis away to the on-slope Ski Lodge (a snowball's throw from the main La Croisette lift) and confirms guide bookings. Then, we're shown to our incredible, state-of-the-art minimalist-luxe mountain-chic apartment, to find our kitchen already stocked with our pre-ordered food for the week and welcome hamper. Our impressively well stocked kitchen is all thanks to Huski, the digital mountain food delivery company taking the industry by storm.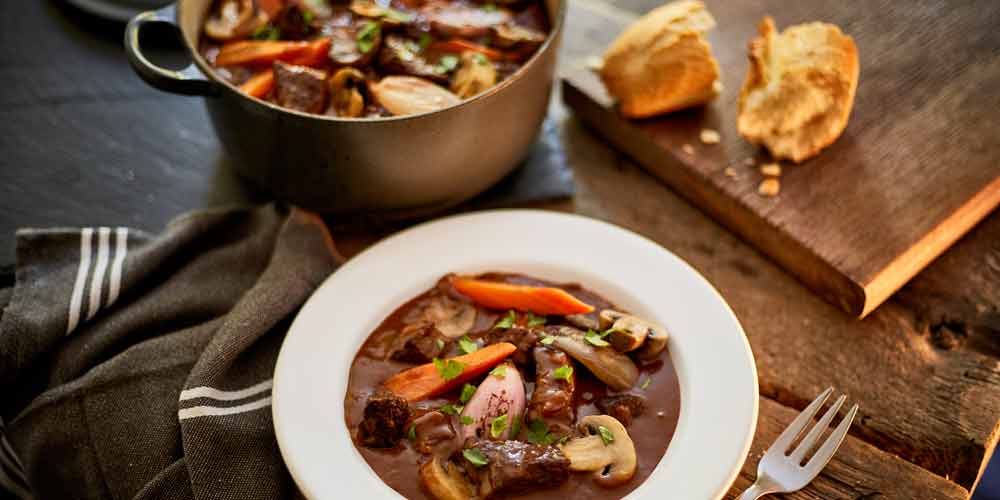 It's also the real reason we're out here this week (ssh!)– to sample their meals and experience in adding to hassle-free family skiing. Having ordered our food by app last week, Huski has pre-liaised with the on-site Six Senses concierge, to have it waiting for us in resort. We're utterly thankful – it means no exhausting supermarket sweep with screaming tired kids, thank God! Although, it gets better, Six Senses has an onsite deli-supermarket so you can top up the week's meal plan with freshly baked bread, salad items, extra milk for the kids' bedtime, and healthy trail mix for the slopes – as we do, should you wish.
Next , Scott Dunn's delightfully calm and in-the-know Courchevel Childcare Manager meets us and gives us a private tour of their exclusive Explorers kids club – a dedicated on-site space in the alpine-inspired apartment block, that's just 50m down the corridor from our door! Offering morning, afternoon or full-days (as well as evenings in the Stargazers Club, from 7.30-10.30pm), it's welcoming, warm, clean, inspiring and beautifully stocked with designer toys where kids can play at dressing up, puppet shows, pirate ships, spacemen and shopkeepers to the heart's content.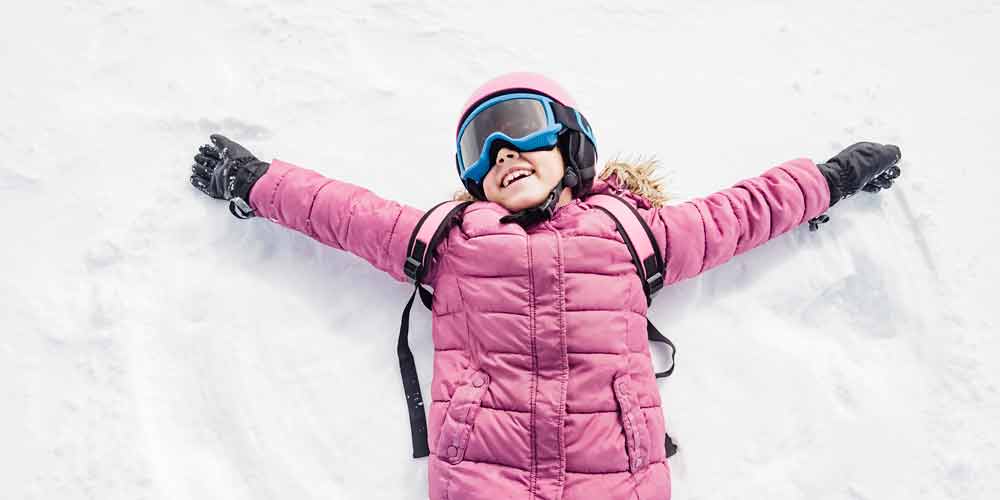 We learn that all we need to do in the morning is head to breakfast in the uber-stylish downstairs Lounge and then drop the kids off here ready for the ski day: and they will kit them up (woohoo!), take them to ski school, give them lunch, healthy snacks and drinks, take them for an après-ski activity (water chutes, ice-skating, climbing) and deliver them back here for dinner and movie, tired and ready for bed.
'The kids love it here. They might take a day to settle in but once they do they often don't want to leave. By the end of the week we often have tears and parents ask us where to source the toys for home,' explains Rebecca, the Kids Club Manager. And supporting all-round effortless on the food front, Paddy Griffiths, CEO of Huski adds, 'We all know how notoriously stressful ski holidays can be on families, and no more so than on arrival in resort, so we liaise with your concierge to deliver your menu plan, and stock your fridge and freezer, before your arrival so that you can get to enjoy all the benefits of family self-catering, without the added hassle.'.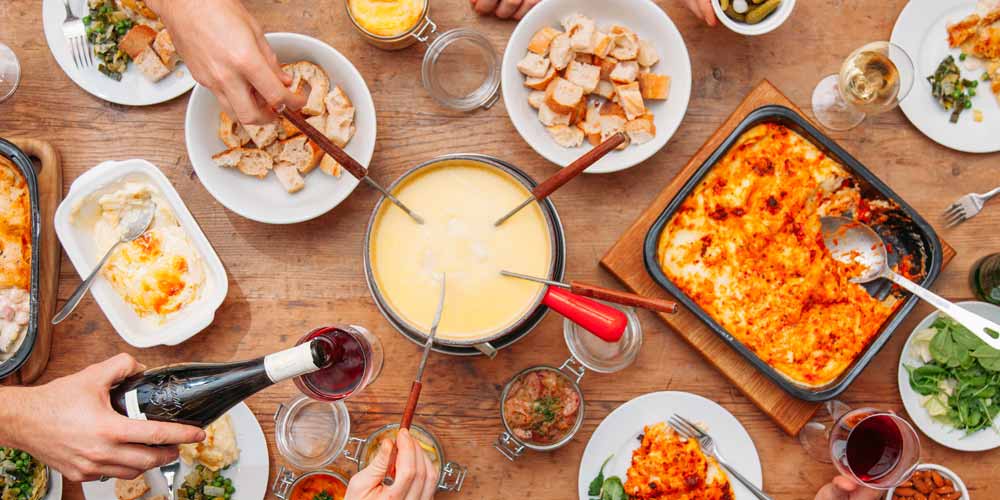 Paddy launched Huski in summer 2016 after cleverly spotting a niche in the British self-catering market and his company now delivers to every resort in the French Alps.A dad of three himself, he clearly understands what he's talking about when he says, 'As parents we know that well-fed kids and happy kids mean happier family holidays, which is why Huski offer different Kids and Adult menus, and also cater for dairy free, vegan, veggie and gluten free diets.' 
Since its launch, Huski's core range has been high-end ready-meals from COOK in the UK, which are exported weekly to their distribution centre in Bourg-St-Maurice. But for 2019/20 Huski have also launched their own range of locally-made Savoyard dishes, branded 'Gourmet 73'. So this season you can enjoy COOK classics like Lamb Tagine & Lasagne as well as local specialities such as Tartiflette. And of course, whatever you decide, Huski deliver to your door while you're off skiing.
Another nice Huski touch is affordability. Coming in at under 15 Euro per person for a two-course dinner, ready-made meals, conveniently delivered, actually work out cheaper than the equivalent, using ingredients from resort supermarkets. So Huski not only give you more family time, more ski time and less cooking, they can also cut down some of your holiday costs. Plus, Huski's team of 18 staff also deliver drinks, ranging from locally brewed craft beers to a wide range of wines and juices – a definite bonus when you're catering and menu planning for one or more families.
'The service surely can't get much better?' my partner and I wonder that night, in hushed tones. But lo and behold, it does. The next morning, blissfully relaxed after a zen sleep, waking to mountain crisp mountain air, sunshine and views of snowdrifts on our balcony, we roll out of bed and head down to breakfast in the beautifully-designed Six Senses Club Lounge. While my other half oohs and aahs over the ski books, I am just thankful to be being waited on hand-and-foot by delightfully smiley waitresses, indulging in deliciously creamy organic flat whites and organic smoothies – with no need for making, shopping or washing-up. Designed 'with the skier's health in mind', our organic smashed avo and organic eggs on rye hits the spot too.
The kids are then whisked off our hands (without us even having to kit them up or drop them at ski school) and my partner and I are delivered to the main slopes of La Croisette, where our (pre warmed) boots are laid out by the ski concierge and off we ski to a pre-booked lunch. Never before have we enjoyed such a gloriously hassle-free ski holiday.
Scott Dunn Six Senses & Huski: The lowdown
Scott Dunn: The Six Senses apartments start from £2800 pp including flights
Huski delivers food and drinks to 257 resorts across the French Alps
For private transfers within the 3 Vallees: snowlinx.com; francemontagnes.com