Sponsored Content
Even if it wasn't instantly defined by its soaring twin pitons, Saint Lucia would be an iconic Caribbean island. It ticks every box; from dense rainforest to flawless beaches, coral reefs, crystalline seas and cute Creole villages. Ancient plantations are all in place, there are natural harbours and tiny off-shore islets. Josephine de Beauharnais, First Empress of France grew up here and the island was hotly contested territory between the French and British for most of the 18th century.
Oddly enough most visitors are happy to stick to the busier north west side of Saint Lucia, seldom exploring further than Petit Piton and leaving the fascinating south coast almost entirely undisturbed. Which is good news if you don't want crowds but like a spirit of adventure mixed in with your sun, sand and sea. Because the unspoiled, deliciously exotic, romantic and ridiculously pretty south of the island is where you'll find Coconut Bay Beach Resort & Spa: one of the top ten places to stay in the Caribbean and best for families on Saint Lucia.
The family friendly resort for true romantics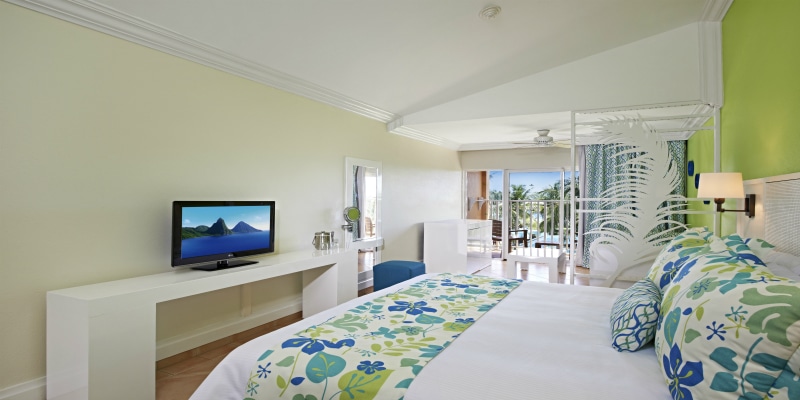 Romantic and family friendly sounds like a contradiction in terms, and Saint Lucia's resorts are far from the only ones in the Caribbean to try for détente and end up with uneasy compromise. Which makes Coconut Bay's original and elegant solution all the more refreshing and one of those ideas which seems so obvious you have to wonder why it's taken so long to evolve.
Simply put, the resort is divided into two separate wings: Harmony is adults-only and Splash has been created just for families. Everyone has their own space to play, eat and sleep. Kids get to be kids from morning until bedtime, and parents can breathe a sigh of relief, turn down the control, relax and be on holiday, rather than permanent alert.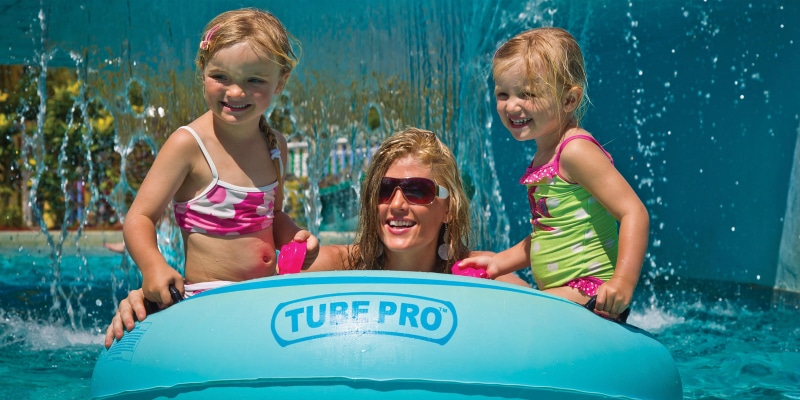 If the idea of a family zone evokes images of tiny paddling pools, early dinners, half-hearted play areas and rooms without views, prepare to be seriously impressed by the amount of detail and creative thinking that's gone into designing Splash.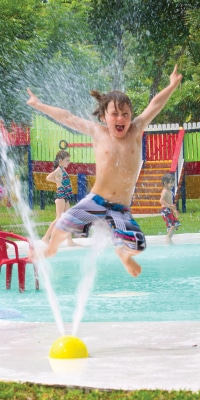 Not only do all Splash rooms have views; you can choose exactly what you wake up to every morning, from ocean or garden, or a little of each and some waterpark park too. Picking your preferred floor is another option, and suite styles range between one and two bedroom with choices of separate living areas, private patios, balconies and even bed sizes. Or you could always opt for Concierge Premium Ocean View Splash and have amazing fourth floor Atlantic views for breakfast and the luxury of private check-in, family welcome packs, personal kids club orientation and reserved seating for dinner in your choice of resort restaurant.
Right at the heart of the Splash concept, CocoLand is an all-singing, all-dancing playground created with family fun, front and centre.
CocoLand Waterpark is the largest on Saint Lucia and incorporates a 1500ft long Lazy River for tubing, tropical waterfalls, curvy slides, the high speed Coconut Canon enclosed chute, and ultimate white-knuckle thrills, time and time again, from the twisting, turning Coconut Coaster.
Kidz Klub focuses on learning through play at every age stage from babies right up to 12 year olds.
Coco Corral Petting Zoo is naturally enchanting and a slight breather for kids in between climbing walls, paintballing, ziplining, basketball, tennis, non-motorised water sports (including free lessons), arts & crafts programmes and beach games all day long.
Coconut Bay Surf Shack, on the resort's gorgeous white sand beach, is where older kids and teens can pick up windsurfing and kitesurfing equipment, book private lessons or just hang-out and enjoy the cool.
A generous Caribbean approach to premium all-inclusive
Premium all-inclusive might be open to interpretation at some resorts, but Coconut Bay is absolutely clear about the definition: premium all-inclusive includes everything. That's basics like food, snacks and unlimited drinks right through to water sports lessons, kids activities and childcare, fitness classes, sports and games, evening entertainment and as much adventuring as possible round 85 acres of wildly thrilling garden grounds. 
Exploring the Island
Coconut Bay is right next to the island airport so holidays start the second you touch down – a definite bonus with kids after a long flight. The resort is also close to dozens of major attractions, with tours, days out, advice or local insider information are all easy to come by at the Adventure Saint Lucia desk. Whether you want to scale mountains on the Piton Trail (fantastic fun with teens and older kids), visit the world's only drive-thru volcano, explore historic plantations, take a catamaran cruise, go coral reef diving, hire bikes, arrange horses, book a buggy, have a mineral bath or hike into the rainforest: if it can be done, Adventure Saint Lucia exists to make it happen.

Don't forget to stop, catch your breath and refuel
Between chuting, sliding and tubing in the vast waterpark, scaling rock-walls, getting into paintball and making full use of every inch of the beach for windsurfing, kitesurfing, paddle boarding, snorkelling and swimming, Coconut Bay demands quite a bit of energy. Fortunately it has refuelling down to a fine art too with four different restaurants, a beach grill and six bars. Truly dedicated water babies don't even have to emerge from the pool to quench their thirst, they simply float up, place their order, refresh and float off again. And, of course, no cash necessary, because unlimited drinks are another part of your premium all-inclusive deal.
If romantic Saint Lucia reworked for family holidays sounds intriguing, you can book Coconut Bay Beach Resort & Spa for seven nights, all inclusive from £1269 pp, including flights.