If you're offered a super-cheap family holiday in the Caribbean, you should be suspicious. It's a luxury destination and with good reason: the beaches are gorgeous, the weather's wonderful, and there's no really fast way to get there from the UK. Does that make a Caribbean holiday once-in-a-lifetime because it costs so much you can't afford another one, anywhere, ever?
Not even close. With a little know-how you can work a family holiday budget in the Caribbean easily, and still have a fantastic time. Have a look at our 10 top money saving tips to start with.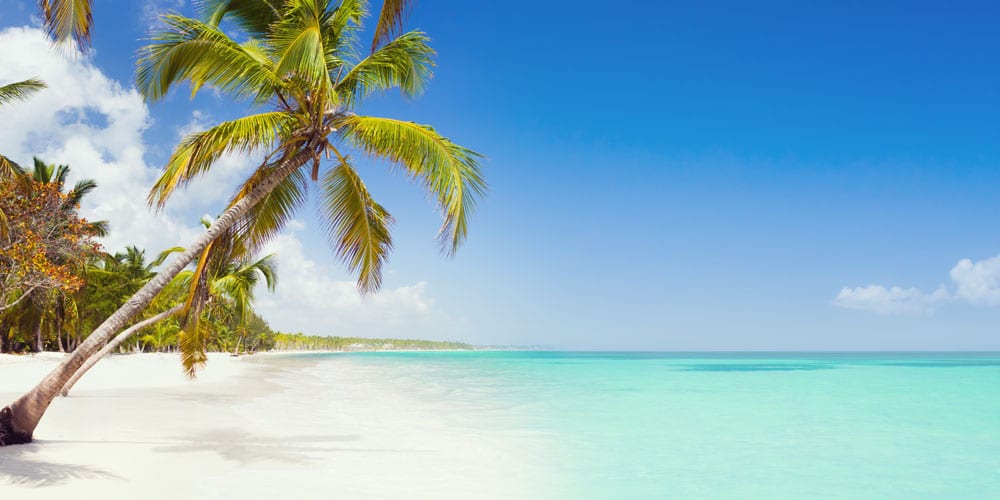 1/10

  Family friendly Caribbean destinations cost less
You can save a fortune on family holidays just by choosing the right Caribbean. As a general rule, the smaller and more European the destination, the pricier it's likely to be. So if your heart's set on Saint Barth, you can expect to pay up to three times more for your holiday than you would in the Dominican Republic.
The good news is that places like Punta Cana and Mexico's Riviera Maya are cheaper mainly because they are so family friendly. Hotels and resorts compete year-round with great deals and loads of valuable extras. Many are fully all-inclusive. Most offer larger rooms and suites, designed just for families. Plus, beautiful beaches come as standard everywhere in the Caribbean: they're just a lot more fun for kids in Punta Cana than they are in Saint Barth.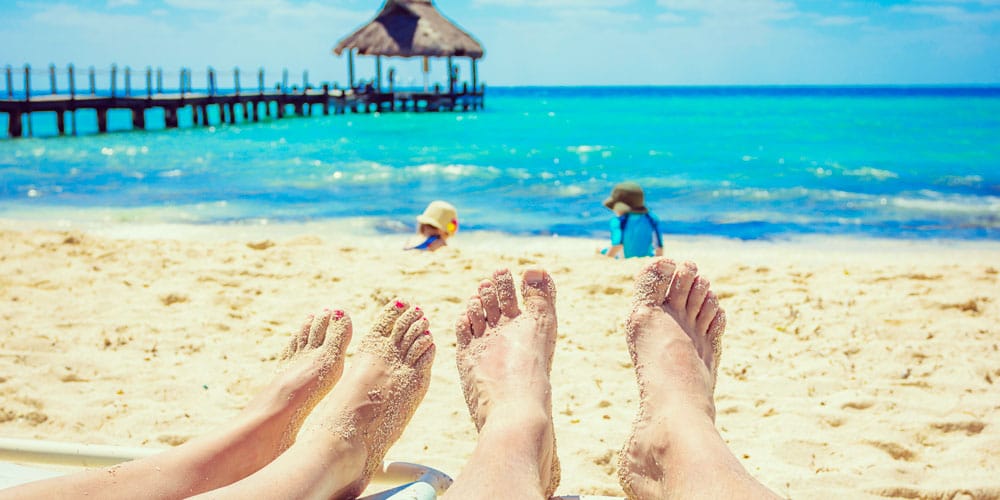 2/10

  
Go cash-free with fully all-inclusive family resorts
The Caribbean does all-inclusive resorts almost as well as it does beaches. But if you don't want to touch cash for an entire holiday, look for fully all-inclusive and carefully check what's really included. Free kids' clubs, family activities, nurseries for babies and toddlers, and all food and drink – right up to poolside snacks – should be part of the basic deal. The best resorts offer unlimited water sports and even diving in some cases, and most also include UK flights and airport transfers – or at least give you the option.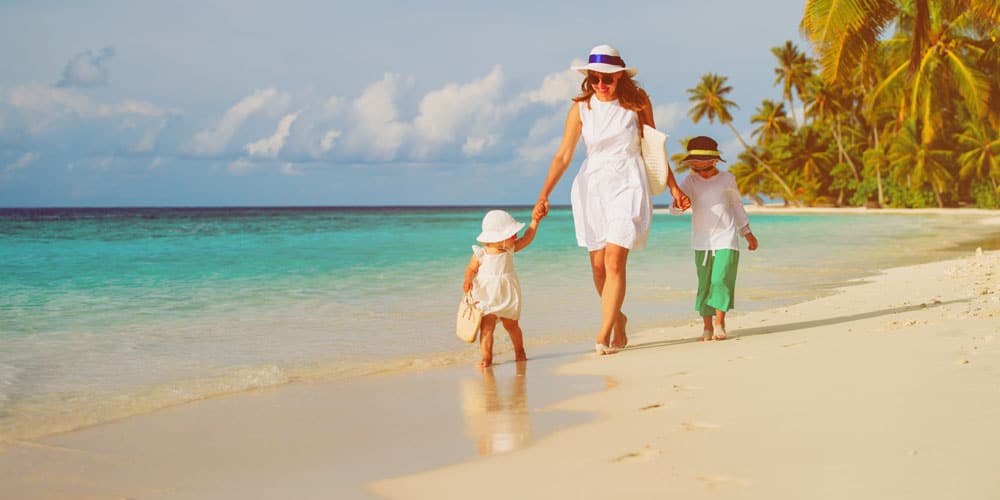 3/10 

Take a Caribbean holiday during UK summer holidays
The Caribbean is warm and sunny year round, and hottest and driest between December and February: the region's high season. But all things are relative, and rain in Barbados during July isn't like rain in the UK: think afternoon showers rather than torrential downpours. The rest of the time it's sunshine and average temperatures of 30˚, although they still call it low season here, which means you can pay up to 50% less for hotels. The same's true pretty much right across the region in summer, so it's always worth sorting fact from fiction on the Caribbean weather front.
Official hurricane season in the Caribbean runs from June to late November. But September and October have the highest chance of heavy storms. Best school summer holiday destinations are: 
July: Barbados; Jamaica; Cayman Islands.

July & August: Dominican Republic; Cuba; Trinidad & Tobago; Bermuda.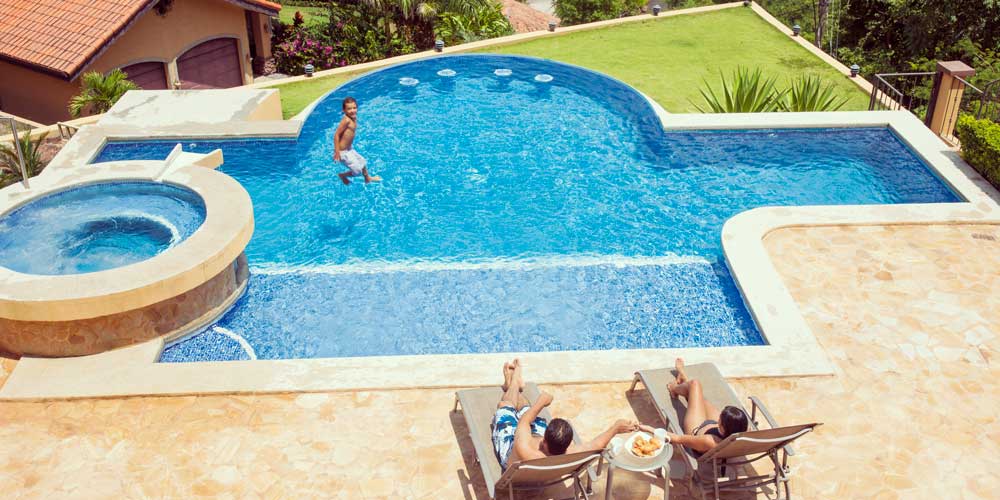 4/10

  Book a luxury villa and beat luxury resorts on cost
A little independence in the Caribbean can really cut holiday costs. Even on islands like Saint Barth, a luxury beach villa for six with its own pool costs from £233 per night – compared to £170 per person, per night in a four star hotel. The Dominican Republic scores well on holiday rentals too, with Cap Cana apartments for four starting at £84 per night, and large family villas on the beach at Cabarete from £137 per night. UK based HomeAway rent family holiday homes across the entire Caribbean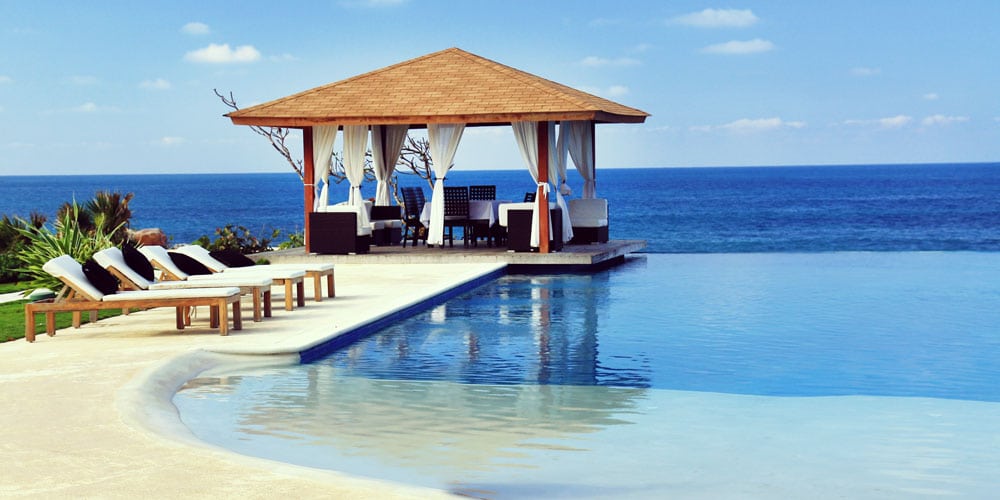 5/10 

Book resorts direct for better holiday deals
Caribbean holiday prices vary wildly from one operator to another, but even at their lowest seldom compare to what you can bargain your way into, by dealing direct with resorts. Even the larger ones tend to put catch-all prices and offers on their website, and most have some wriggle room to negotiate on cost. Depending on your travel dates, you can often get all sorts of extras like free child places, spa passes or airport transfers too, but only if you ask.
Jake's Hotel on Treasure Beach in Jamaica is amazingly family-friendly, considering it's a celebrity favourite and was recently named World's Most Instagrammable Hotel. It rents villas for £700 a night, but also offers family rooms from just £80 per night: exactly the same hotel, only a fraction of the cost.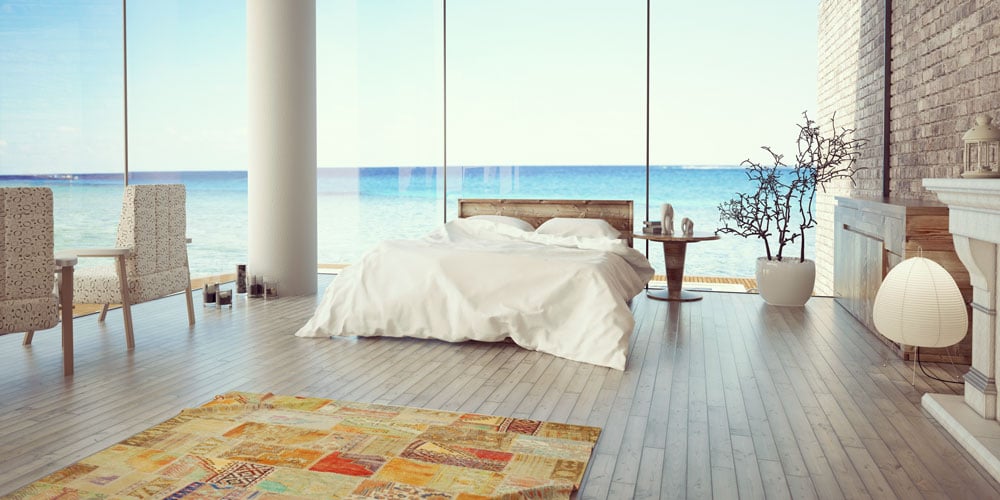 6/10

  Try Caribbean homestays with older kids and teens
Airbnb is family-friendly in the Caribbean, and you'll find reasonably priced villas and apartments, often beachfront or with private pools, from the Bahamas to Trinidad.  For a truly authentic experience of Cuba think about staying as a guest of a local family in the country's Casas Particulares. Or you could opt for an inexpensive Gaviota Hotel set in some of Havana's loveliest historic buildings.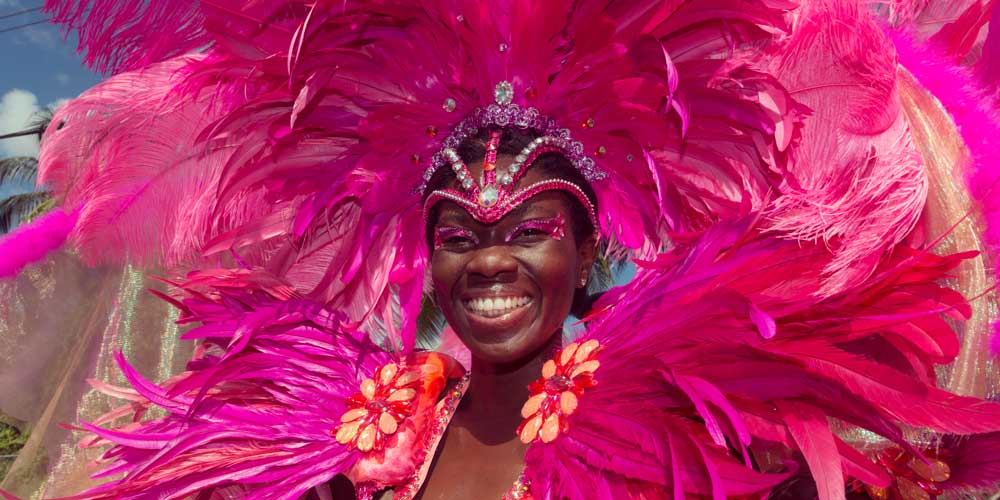 7/10 

Avoid carnival season – or pick a summer carnival
Nowhere does Mardi Gras like the Caribbean, and as far as bucket-list events go, it's the box everyone wants to tick, which makes February and March two of the most expensive months for a holiday in the region. Fortunately, the spirit of carnival isn't restricted to the week before Lent, and there are plenty of massive and colourful celebration during low-season summer too, if you know where to look:
Anguilla Carnival & Boat Race, August.

Barbados Crop Over Festival, August.

St. Vincente & the Grenadines J'Ouvert, June and July.

Bermuda Junkanoo, May.

Antigua Road Festival, August.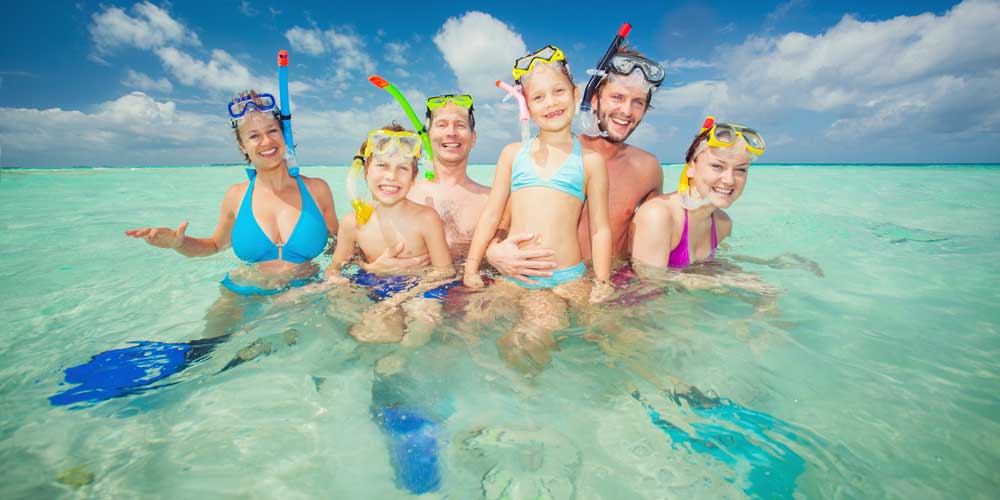 8/10

  Share your Caribbean holiday costs
Multi-gen or multi-family holidays are an easy way to cut costs in the Caribbean. Expensive islands like Saint Lucia have a good selection of large, beachfront villas from £800 per night for up to 12 guests. And in less pricey, but equally beachy and pretty, Tobago you can find luxury holidays homes, with private pools, ocean views, and masses of space from as little as £467 per night for up to 11 guests. Five bedroom Villa Pellicano in Tobago, sleeps 11, private pool, beachfront, from £467 per night, based on a seven night stay.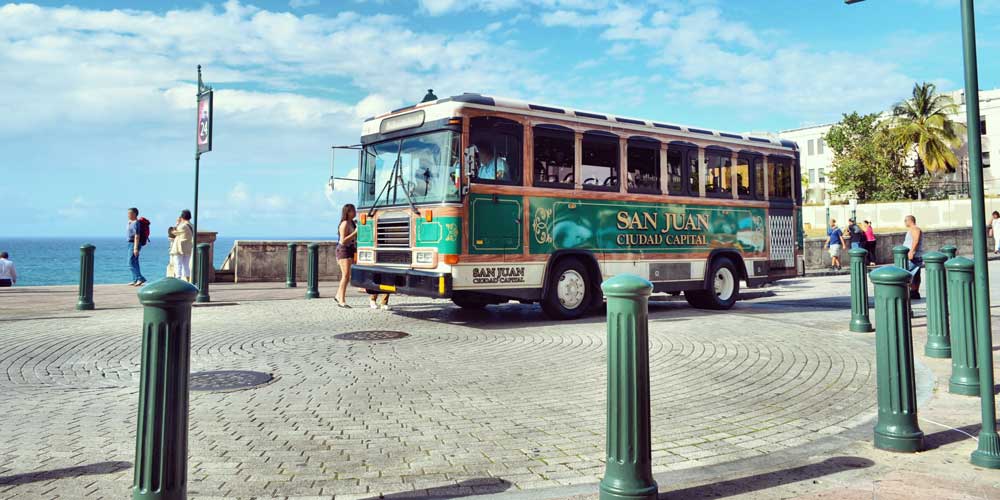 9/10 

Save on public transport and local car hire rates
Cuba's the largest Caribbean country, and it's half the size of the UK. Most of the rest are considerably smaller – Barbados is only 40km from end to end. So car hire is a cost you could quite easily cut from your holiday: check out public transport and guided tours instead. Or if you just want a car for a few days, think about hiring from a local company, their rates are usually lower than international brands.
A Suzuki Swift from Holetown Car Rentals on Barbados costs £63 for a two day hire, SIXT Barbados have the same car at £124 for two days.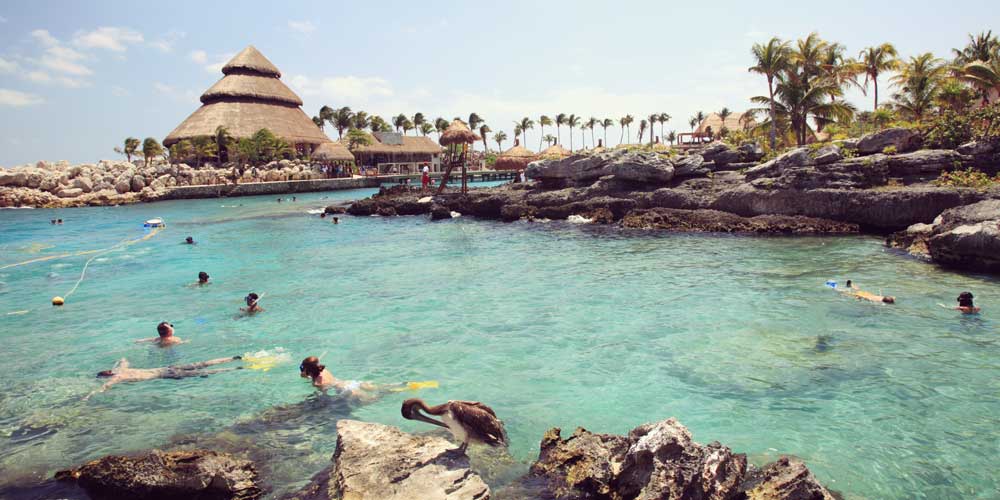 10/10

  Stay close to the action with older kids and teens
Sleepier Caribbean destinations like Turks & Caicos work for older kids if you go for resorts with everything from waterparks to endless water sports on-site. Otherwise, think activity central and pick places like Saint Elizabeth or Montego Bay in Jamaica; Punta Cana, Cap Cana or Cabarete in the Dominican Republic, and just about anywhere on Mexico's Riviera Maya. As a general rule: more attractions, mean more competition, and lower prices for families.
Tempted to put some money saving hints to the test? Find out where's best in the Caribbean with

Family Traveller's Caribbean destination guides

.