A teen cool-hunters' guide to Jamaica
Which Caribbean island really gets teenagers? You probably don't have to think too hard about that one. It's Jamaica, of course. The great thing is, teens get Jamaica right back. How could they not? It's basically their spirit country: laid back, looks amazing and it's totally relatable from reggae to jerk chicken and back again, via Trench Town, luminous lagoons, and haunted plantation houses. This is the ultimate teens guide to Jamaica!
Jamaica's incredibly easy-going on the travel front too: direct UK flights to Kingston and Montego Bay now take less than 10 hours. It also does a great line in fabulously generous all-inclusive family holiday resorts. And for sensationally soulful, one-of-a-kind experiences tough-to-please kids love, nowhere else comes close. Just ask Visit Jamaica. Or, better still, take their advice on where to go and what to see on holiday with your own teen cool-hunters.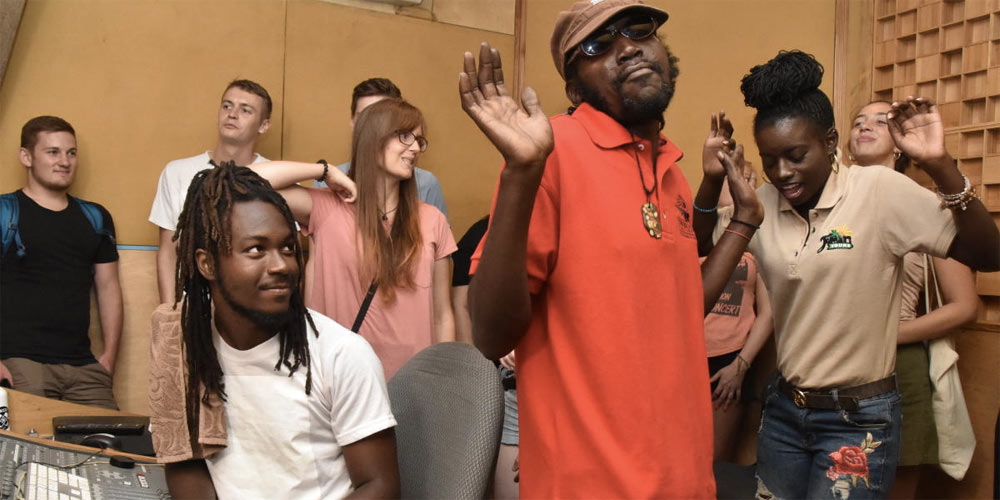 1/7

JaMin Tours, Trench Town

Trench Town is the birthplace of reggae and if teens want to know everything there is to know about the history of the place, the beats, the moves and the people, take them on a JaMin Tour. It's a chance to walk the streets of Bob Marley, Bunny Wailer and Peter Tosh with locals. Kids can learn to Buss' ah Dance and pick up the basics of dancehall legends like Dinki-Mini and Afro-Beat. The stories are plenty and plenty entertaining, the vibe's more party than tourist attraction, teens will love any tour they take, and you get to look cooler than usual for knowing about JaMin in the first place.

Where: JaMin (Jamaica Music Institute), West Road, Kingston

What:
Learn the moves at Buss' ah Dance;
Explore Trench Town on foot with locals;
Discover the music, life and legend of the Wailers;
Design a personal experience on a Get Lost tour.
Cost: From £23 per person for a two to three hour tour.
Find out more about JaMin Tours with Visit Jamaica