Sponsored Content
Which Caribbean island really gets teenagers? You probably don't have to think too hard about that one. It's Jamaica, of course. The great thing is, teens get Jamaica right back. How could they not? It's basically their spirit country: laid back, looks amazing and it's totally relatable from reggae to jerk chicken and back again, via Trench Town, luminous lagoons, and haunted plantation houses. This is the ultimate teens guide to Jamaica!
Jamaica's incredibly easy-going on the travel front too: direct UK flights to Kingston and Montego Bay now take less than 10 hours. It also does a great line in fabulously generous all-inclusive family holiday resorts. And for sensationally soulful, one-of-a-kind experiences tough-to-please kids love, nowhere else comes close. Just ask Visit Jamaica. Or, better still, take their advice on where to go and what to see on holiday with your own teen cool-hunters.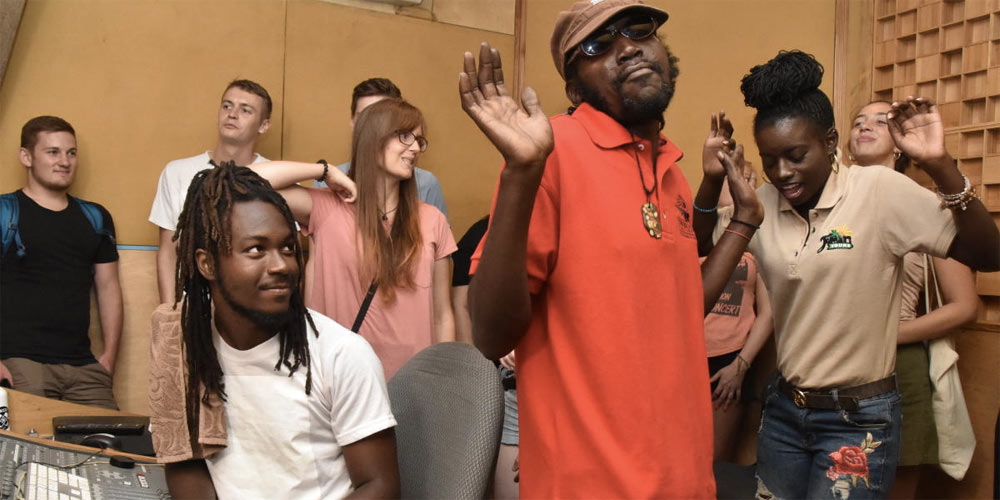 1/7

JaMin Tours, Trench Town

Trench Town is the birthplace of reggae and if teens want to know everything there is to know about the history of the place, the beats, the moves and the people, take them on a JaMin Tour. It's a chance to walk the streets of Bob Marley, Bunny Wailer and Peter Tosh with locals. Kids can learn to Buss' ah Dance and pick up the basics of dancehall legends like Dinki-Mini and Afro-Beat. The stories are plenty and plenty entertaining, the vibe's more party than tourist attraction, teens will love any tour they take, and you get to look cooler than usual for knowing about JaMin in the first place.

Where: JaMin (Jamaica Music Institute), West Road, Kingston

What:
Learn the moves at Buss' ah Dance;
Explore Trench Town on foot with locals;
Discover the music, life and legend of the Wailers;
Design a personal experience on a Get Lost tour.
Cost: From £23 per person for a two to three hour tour.
Find out more about JaMin Tours with Visit Jamaica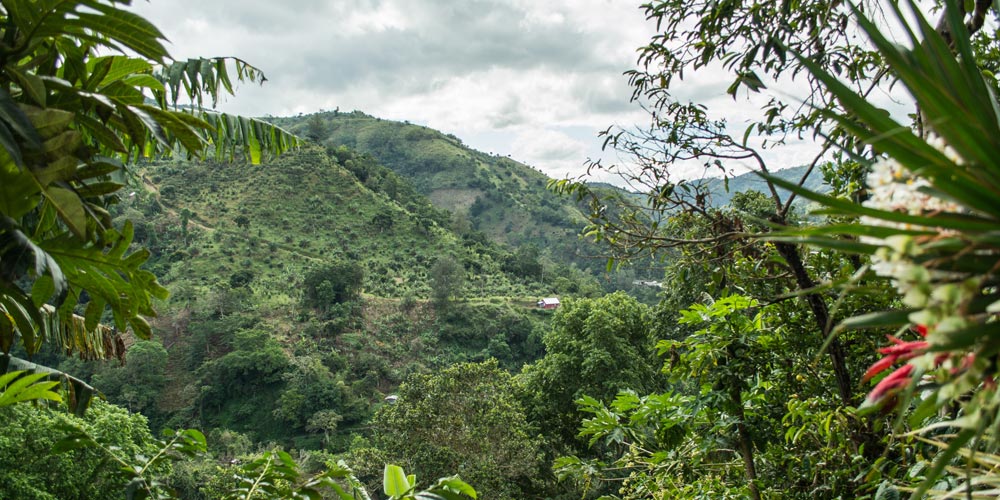 2/7

Blue Mountain Peak Hike

The Blue and John Crow Mountains National Park is a UNESCO World Heritage Site, home of Blue Mountain Coffee and the start of Jamaica's most extraordinary climb.

The traditional guided ascent of Blue Mountain starts just after midnight – yes, really – with the aim of reaching the summit at dawn: just in time to watch the sunrise. There's no denying it's a bit of a challenge, but it's also an incredible adventure, plus the views from the top are phenomenal and naturally Instagram-ready.

You can also drive up the mountain in Land Rovers with local community guides: later start, same astonishing finish. Or you can do a day-hike, starting at 6am and swapping the sunrise extravaganza for more time exploring Blue Mountain's legendary cloud forest.

Where:
Blue and John Crow Mountains National Park
One hour's drive north east of Kingston
What: Seven hour, 18.6km hike; led by local community guides.
Cost: £16 per person Trail Fee, plus guides, transport and camping costs.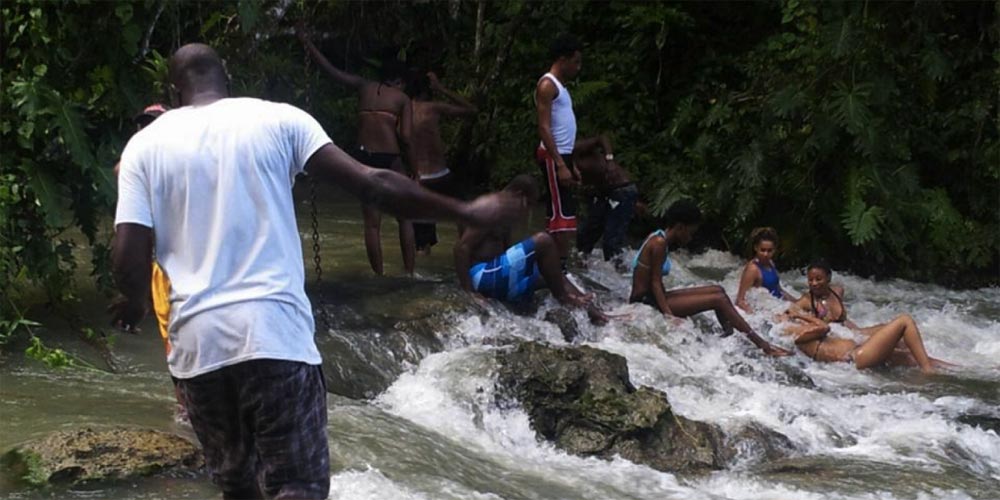 3/7

Bunker's Hill Cultural Experience

Cultural immersion Jamaican style comes with magical powers of disguise: teens can sense the learning, but weirdly enough it just feels like amazingly good fun.

Bunker's Hill is a perfect example. Not only does the experience introduce kids to island history, myth, legend, botany, zoology and Jamaican food, it even manages to fit some caving into the mix and it's all like a breathtakingly beautiful expedition. They'll find out about the Taino, Jamaica's original inhabitants; see ancient rock carvings; learn about the island's Maroon heritage; cross rainforest rivers and trail through the jungle to Bunker's Hill Cave; hear tales of famous warriors and runaway slaves; catch sight of rare birds; try local food slow-cooked over wood fires, and finish off with a natural river jacuzzi – literally the coolest end to any day.

Where:
Bunker's Hill, Cockpit Country
One hour's drive north of Kingston
What: Day long experience in the company of local guides, exploring the history, culture and natural environment of Bunker's Hill in Cockpit Country.
Cost: From £35 per person including lunch, tour and tour guides.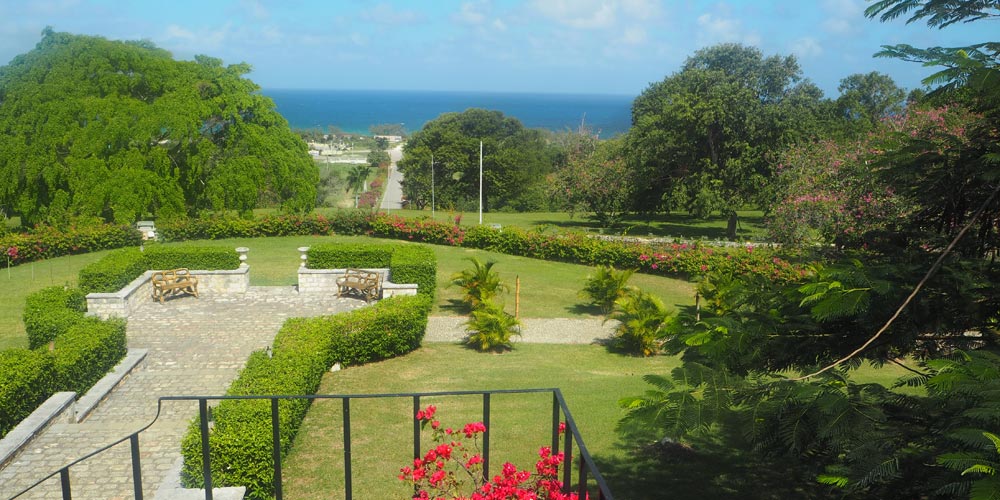 4/7

Rose Hall Great House, Montego Bay

If touring a stately home normally elicits groans from teens, just mention that even Visit Jamaica describes Rose Hall as a 'hell-house of atrocities'. That usually ends all dissent about a visit to the island's most infamous plantation. And a guided wander through The Great House where Annie Palmer, AKA The White Witch, supposedly murdered three husbands and tortured too many slaves to count, should stun the boldest teens into silence.

The 18th century house has been impeccably restored to its original Georgian magnificence, but the creep-factor still holds. Ghost-hunting teens will be particularly taken by the lovely gardens where Annie Palmer's spirit is said to roam. And if that's not quite spine-chilling enough, they can always check out her lichen-crusted tomb, also in the grounds. Don't worry too much about residual trauma, the horror of the 'hell-house' is usually countered by Jamaican sunshine, which makes everything seem better.

Where: Rose Hall Great House & Garden, Rose Hall Plantation, Montego Bay

What: Guided tour of 18th century colonial mansion set in landscaped gardens, surrounded by 6600 acre Rose Hall Plantation.

Cost: Guided tour of house and gardens from £16 per person.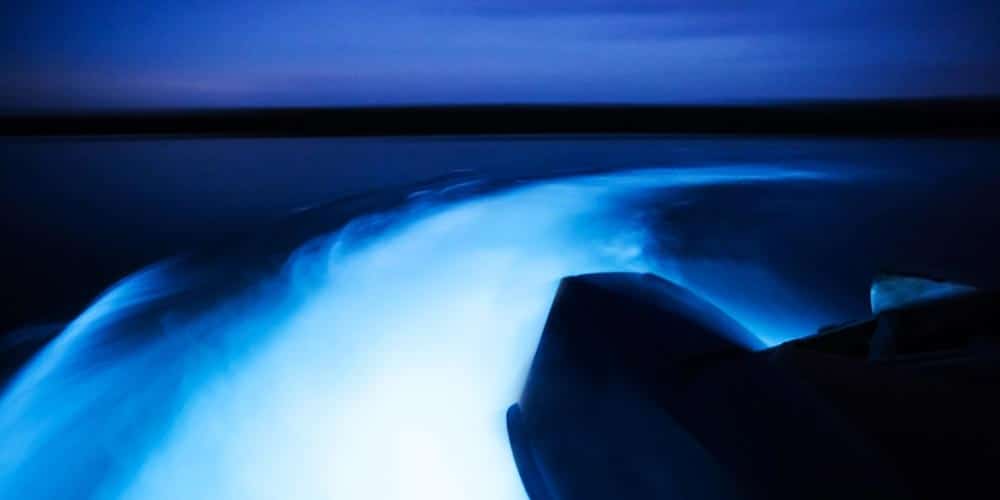 5/7

Luminous Lagoon Tour, Falmouth

Every evening at sunset, boats sail from the dock at Glistening Waters out into the mangrove dipped darkness. Within a few minutes the water all around begins to glow blue, and the lights get brighter and brighter as the boat moves. You are now experiencing one of Jamaica's most astonishing phenomenon: the Luminous Lagoon.

Science says it's microscopic organisms that emit bio-luminescence when agitated, teens are usually too amazed to say anything. Though they'll pull themselves together at the idea of swimming in the Lagoon. The water's fairly shallow and the big thrill is making the glow grow as they float around, so don't forget swim stuff for this particular trip.

Where:
Luminous Lagoon, Glistening Waters Resort, Falmouth
40 minutes' drive east of Montego Bay.
What: Evening boat tours across the Luminous Lagoon with time for swimming.
Cost: Boat tours from £9 for under 12s to £19 for adults.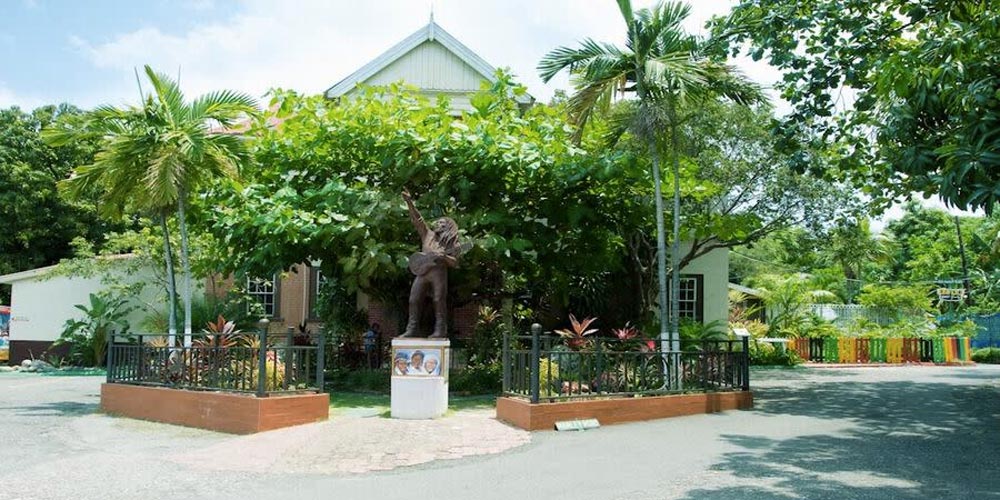 6/7

Bob Marley Museum, Kingston

Bob Marley commands the type of awe that's normally reserved for mythical heroes rather than musicians, he transcends cultures and crosses age barriers, so the museum in his former Kingston home is an experience you'll probably enjoy just as much as teens.

Authenticity is everything here, so be sure the rooms are exactly as they were when the reggae legend was in residence. Naturally there are a few additions like multiple gold and platinum records, a life-size 3D holograph of the man himself from the 1978 One Love Peace Concert, and his Grammy Lifetime Achievement award. There's also a movie theatre which screens live Marley performances, and the friendly, passionate guides are fantastic.

Leave time to treat teens to a smoothie in the cute One Love Café – it's a bit of a visitor attraction in its own right.

Where: Bob Marley Museum, 56 Hope Road, Kingston

What: Well curated museum in Bob Marley's former Kingston home, with movie theatre, heaps of memorabilia and One Love Café.

Cost: Guided museum tour from £19 per person.
Find out more about the Bob Marley Museum with Visit Jamaica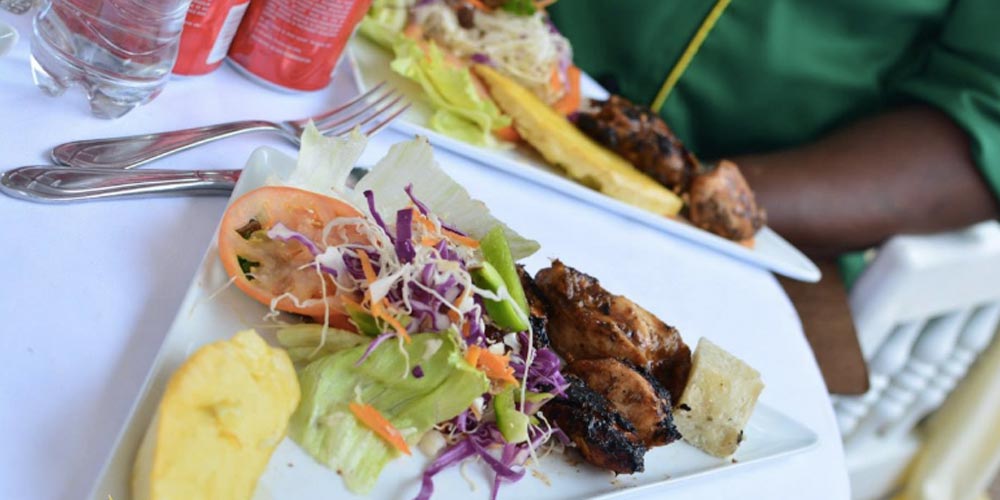 7/7

Montego Bay Jerk Festival – Visit Jamaica

Jerk is as omnipresent in Jamaica as reggae and big, beautiful beaches. You can even order up Jerk Tofu these days, though chicken or pork are a bit easier to find – or impossible to miss, everywhere.

However, the biggest jerk event in Western Jamaica only takes place once a year on 1 August, and when you see the size and scope of the Montego Bay Jerk Festival, it's not hard to understand why. A focus on family-friendly fun, music, entertainment and spectacle is second only to the focus on fantastic jerk in all its forms, which makes it a great fit for teens. So feel free to tuck into the island's most famous food any time you like, but if you're around at the start of August, don't even think about missing the Mobay Jerk Festival.

Where: Catherine Hall Entertainment Complex, Montego Bay

What: Annual Montego Bay Jerk Festival on 1 August 2019.
Now you've a hint of how well matched Jamaica is with teens, take a look at Visit Jamaica to see all the other original experiences to fill fantastic family holidays this year.