Sponsored Content
Most people agree that the flawless, sunny coastlines of the Caribbean are an ideal location for a relaxing holiday – but there's a slight stigma around how suitable it is for families. Associated mainly with romantic couple getaways and honeymoons, many parents overlook everything that Caribbean holidays have to offer with families. However, we've put together the perfect getaways for the four stages of family life, so you can enjoy paradise no matter how old your kids are!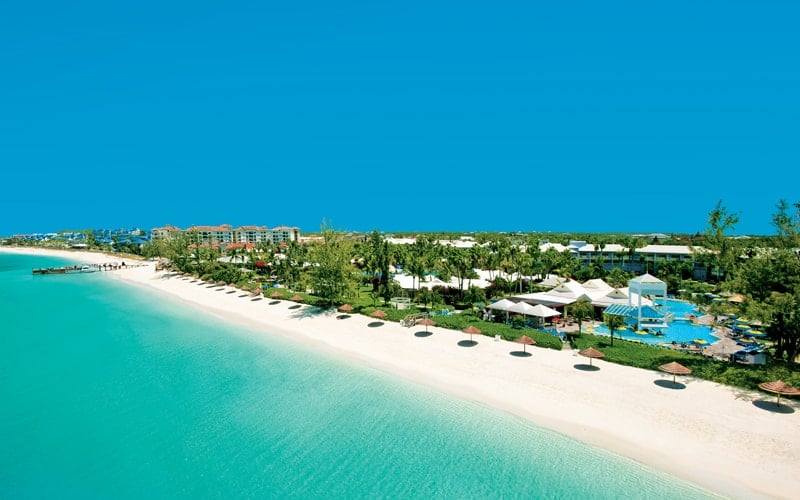 Babies, toddlers and tiny tots
Travelling with children under the age of four is notoriously hard work, but just because you've got a young family, doesn't mean you should forgo the relaxing holiday you deserve! With gentle waters and flexible resorts, it's an ideal and safe place to unwind with your family, although we'd recommend a destination that has direct flights to the UK, to keep your in-air time to a minimum. We all know how flying with babies can turn sour at a moment's notice! Resorts like Beaches have cleverly seen the need to support new mothers on their first few holidays, and offer a high quality nanny service, from 9-6pm and with out-of-hours service at an extra cost. Every nanny has a US university accreditation, and there's a guaranteed baby-to-nanny ratio of 3:1, so you can rest assured your little one is getting enough attention and care. There's also a nurse on the premises 24/7 for that added peace of mind.
We'd recommend the Turks & Caicos location, due to the easy flight options, and the cute, gentle Choo Choo Train ride that will make a memorable treat for your tots!
Curious kids
If your children are under the age of 12, Caribbean holidays will honestly be an ideal choice. Resorts often have whole programmes and camps dedicated to activities that will keep them busy – and you'll often find they make exciting, new friendships that can really help with confidence building back home. Of course, some resorts are more equipped for kids' fun than others.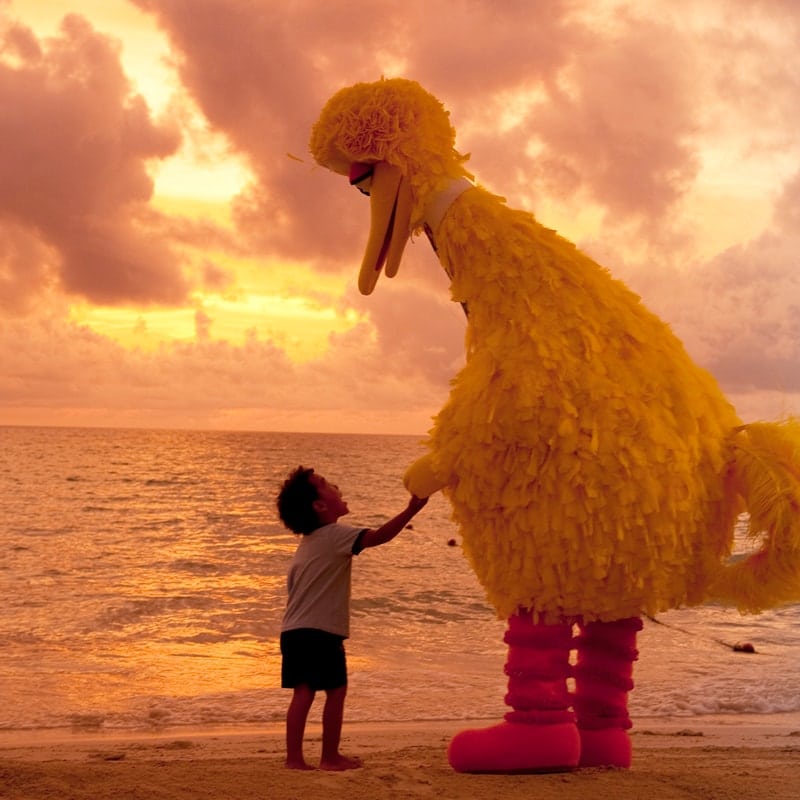 We'd recommend looking out for a resort that comes with a waterpark, as the endless slides, child-friendly swim-up bars, and water-themed rides will make memories that last a lifetime. Of course, fun and games can also include some learning, and a beach setting is actually a great place for your kids to learn some new skills, including scuba diving and golf. Resorts like Beaches also have learning activities clothed in fun, with Sesame Street characters running bird-watching, space discovery, art creation, recycling craft, baking, dancing and even maths experiences that your kids will genuinely love.
Tricky tweens
Not quite grown-up enough to have the independence of a teenager, but also old enough to sense what they're missing out on – tweens are sometimes hard to please. Luckily, some savvy resorts have tapped into the psyche of this tricky age-set and have tailor-made activities and experiences that are sure to please even the most cynical of 13-year-olds. Our suggestion is to keep them busy and encourage friendships, which is why sporty activities are ideal. Although something more serious, like working towards a scuba qualification, will be ultimately more rewarding, Beaches have plenty of 'hang-out' spots with cool sounding names, and slickly-designed games and activities.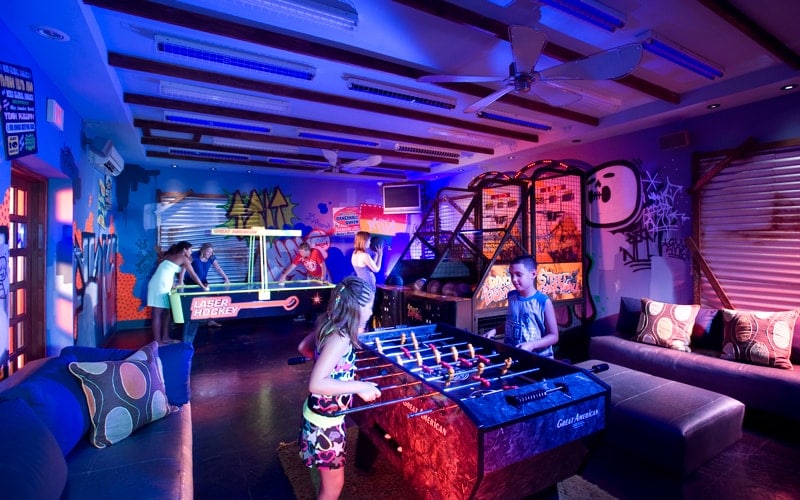 Trench Town has pool tables, foosball, a basketball court, air hockey, a plasma TV and a loose no-parents policy. You can even pay for your tween to learn how to DJ from as little as $15 per session.
Independent teens
We've got to give it to Beaches, they take their teenage customers seriously. With a full Teen Advisory Panel, the offering for teenagers comes recommended and designed directly from people between the ages of 15-18, so you know it's going to be authentic and, most importantly, non-cringe. Most teenagers need a balance between space and social life, which is why you've got everything from a specific  club night, to a teen-only Beach Shack, to an X-Box play lounge  for them to plug-in and de-stress.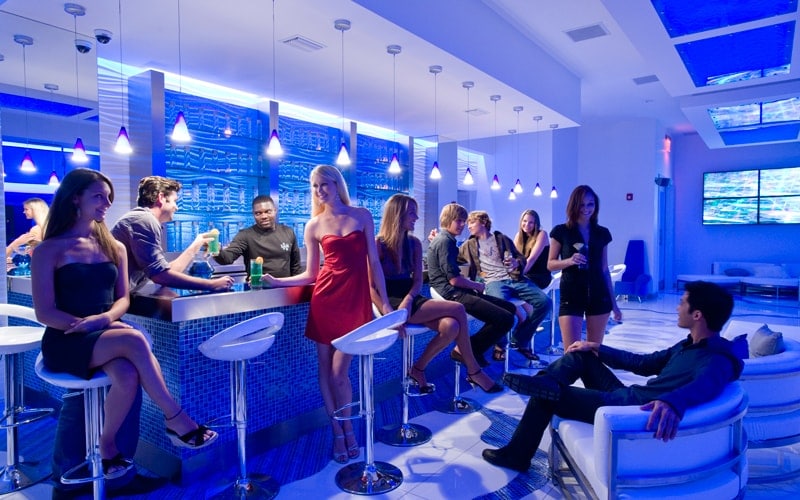 Our favourite feature, however, has to be the CV-enhancing 'volunteenism' programme, Island Impact, to give back to the community that has welcomed your family so warmly with teaching, beach clean-ups and more.