Snorkelling
If you haven't brought your own snorkelling gear, there are a few key places to head where you can rent. In the West, Snorkel Park Beach in Royal Naval Dockyard is the spot. Families can also SNUBA here with Island Tour Centre. This is a system that allows you to breathe underwater without cumbersome dive gear, and requires no previous diving or snorkelling experience. Children must be eight years or older and must be able to swim. And watch out for sunset bonfires with DJ and local food. A hit with teens. Find out more here.
Church Bay in Southampton Parish and Horseshoe Bay Beach also offer snorkel equipment. In the East, Tobacco Bay Beach and Achilles Bay have snorkel gear for hire. Other beaches great for snorkelling but where you need your own gear include Black Bay Beach and Shelly Bay Beach.
Helmet diving
An easy way to see Bermuda's tropical fish up close without the need for scuba diving is helmet diving with Hartley's Undersea Walk from Bermuda's historic Dockyard. It is literally a helmet that rests on your shoulders and keeps your head dry while taking an undersea walk on the bottom, 8-10ft down. Ages five-plus. From £63 per dive.
Sailing & snorkelling excursions
As well as snorkelling right off the beach, there are many sailing trips and glass-bottom boats that encourage snorkelling the reef. As there are so many shallow shipwrecks around this once treacherous reef, it's even possible to snorkel a wreck in places like Whalebone Bay, or the barges that sit largely intact in 4.5m of water in Grotto Bay. Most major hotels have their own watersports operators, who offer boat tours out to the reef, including Triangle Diving at Grotto Bay Beach Resort, Blue Water Divers & Watersports at Elbow Beach Hotel and Dive Bermuda at the Fairmont Southampton. Bermuda Reef Explorer offers glass-bottom snorkel tours onboard a 68ft double-decked motoryacht. Fantasea Diving & Watersports is the only PADI diving centre in historic Royal Naval Dockyard and offers daily beach and reef snorkel trips aboard a 40ft dive boat.
A treat for all the family is a catamaran sail and snorkel excursion with Ana Luna Adventures. Kids will fall in love with this spacious vessel as they flop out on netting over the sea. Trips depart from Grotto Bay Beach Resort and head past Fort St Catherine, anchoring in Building Bay for a snorkelling expedition. Here, turtles are often spotted swimming, and children will spy angelfish, trumpet fish and, if they have a keen eye, red octopus hiding in the reef. Back onboard, a hearty dinner is served on deck. From £46 per person. Find out more here.
Hydrobiking
Literally, bikes mounted on floats. Children need to be long enough to reach the pedals (around age 10). Pedal through crystal-clear waters at Daniel's Head Beach Park, out to the Vixen shipwreck that sticks out above the water and is teeming with marine life. Take some bread to feed the fish. Don't forget lotion and hats. From £17 per hour. Find out more here.
Kayaking
Bermuda's many calm inlets and coves makes it the perfect place to learn to kayak, and its more challenging waters make it exciting for teens who are more adventurous. H2O Sports and Island Tour Centre offer kayak rentals in Sandys Parish. Tucker's Point Dive & Water Sports Centre offers one- and two-man kayaks in the east.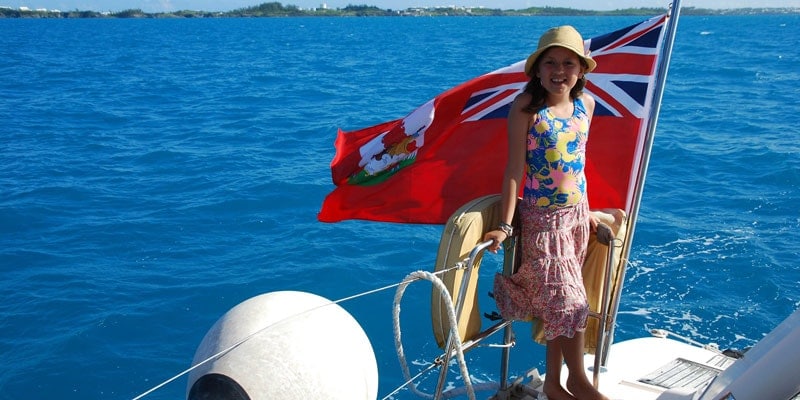 Boating
Boating and Bermuda go hand in hand. Charters can be taken out alone or crewed. Blue Water Divers & Watersports, Destiny Water Tours Bermuda, Jessie James Cruises and Sanctuary Marine are all top notch.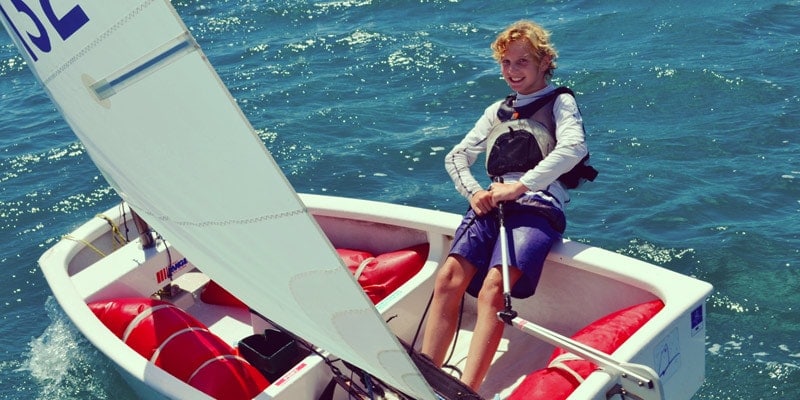 Sailing
To celebrate Bermuda hosting the America's Cup in 2017, the Bermuda Tourism Authority has launched a learn to sail programme, new for 2016, in association with the Royal Bermuda Yacht Club and the Royal Hamilton Amateur Dingy Club. Thanks to its steady oceans, clear waters and practically perfect sailing conditions, Bermuda is one of the best places to sail on the planet. The Learn to Sail Bermuda courses range from half a day to five-day courses, and are suitable for anyone over five.
At the Royal Bermuda Yacht Club, prices start from £110 per person, based on two people taking a three-hour lesson. For junior sailing courses, half and full-day one week blocks start at £190.
Find out more about sailing lessons in Bermuda.
Parasailing
Teens who fancy the adrenaline rush and sometimes serenity of parasailing over Bermuda's azure waters and historic forts should check out KS Watersports, which also offers jetski adventure tours and more.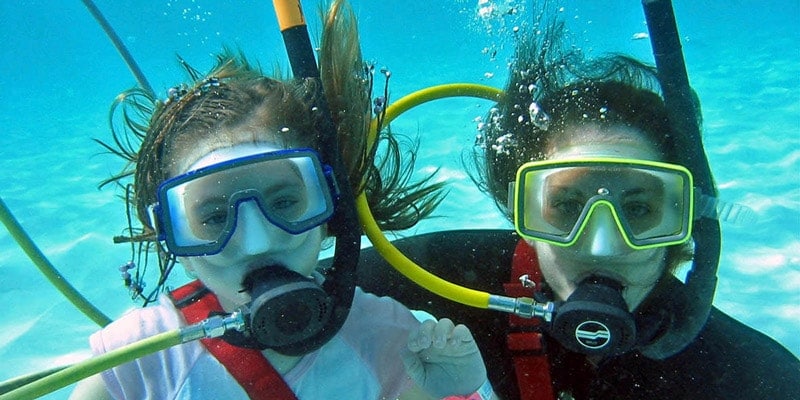 Learning to dive
Bermuda's clear, calm waters with pristine reefs and shallow wrecks are perfect for novice divers. 12 and above is the recommended age to start. There are five main operators in Bermuda: Blue Water Divers & Watersports, Dive Bermuda, Fantasea Diving & Watersports, Triangle Diving and Tucker's Point Dive & Water Sports.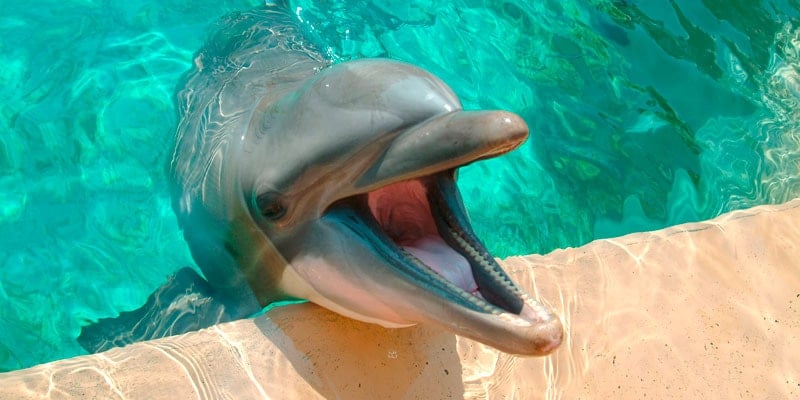 Swim with dolphins
Dolphins hold a special place in most children's (and often parents') hearts. They are highly intelligent mammals and it's a privilege to get up close to them. At Dolphin Quest, in Bermuda's Royal Naval Dockyard, families are kitted out with lifejackets and snorkels and taken into the water with a trainer who guides you through educational interaction with these creatures, as well as some playful moments, such as kissing, stroking and feeding them fish. Memorable stuff. A Dolphin Quest experience costs from £106.