Welcome to Bermuda
Small-island experiences don't come much better than Bermuda. An idyllic yet diminutive 21 miles long by one mile wide, Bermuda sits alone in the Atlantic on a mighty volcanic shelf, seven hours from the UK and two from New York, standing apart both geographically and in terms of family experiences. All ages are beguiled by the island's subtropical climate, pink sand beaches and pretty pastel-hued architecture. Bermuda is home to the most northerly coral reefs in the world, and is the oldest British colony, with enough history to rival any major city.
For teens, it's a heady mix of cool experiences, from diving and snorkelling to jungle treks and live local music. At present, there's a tangible sense of renewal about the island, as it prepares for the America's Cup in 2017 and rethinks its approach to tourism with new island initiatives such as 'live like a local', where you can find yourselves hanging out with a local family.
No wonder Shakespeare called this place an island 'full of noises, sounds and sweet airs…' Put it on your bucket list now!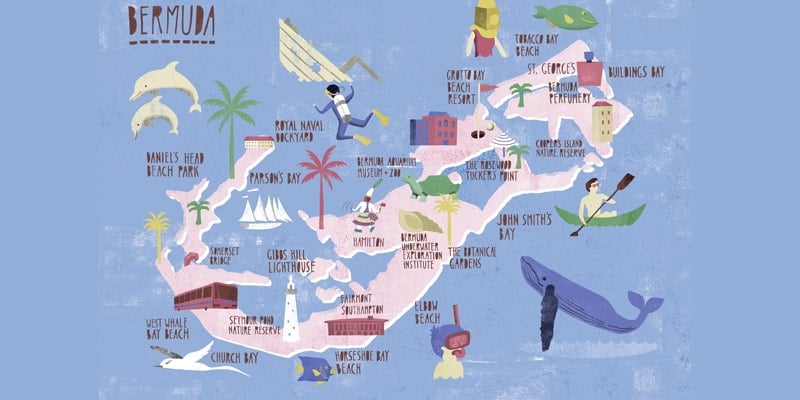 Bermuda for families
American writer Mark Twain famously remarked, 'You go to heaven if you want to; I'd rather stay right here in Bermuda.' It's no coincidence that this legendary writer also has a remarkable insight into the thoughts and feelings of children: witness his legendary characters Tom Sawyer and Huckleberry Finn. Even in our fast-paced, linked-in world, Bermuda is a small island that will enchant the most cynical teenager and relax the most stressed parent. It's both restorative and exhilarating, depending on how you want to play it.
Often perceived as a long-haul destination, it is actually mid-haul from the UK, just over seven hours' flight time (the same as Dubai) and even quicker on the way back. It's neither Caribbean (though often mistaken for it), nor part of the USA, though many Americans visit, as it's less than two hours from New York.
It's not super hot, yet it's a true subtropical island, with jackfruit that looks like pineapples in the trees and tropical fish on the reef. High season is from April to November but it's warm and pleasant year round. It's civilised, safe and clean with no poverty guilt, but still has an authentic small-island feel, with much to discover and experience, from its subterranean caves to its rolling golf courses and pink sand beaches.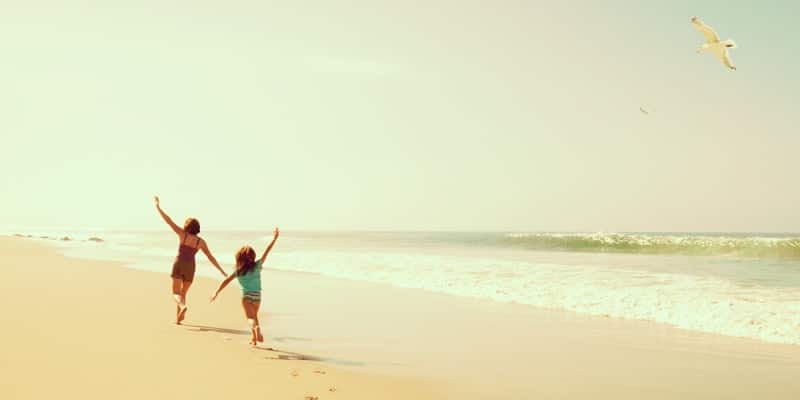 Its geographical coordinates made Bermuda a strategically important island for traders and empire builders, leading to a rich history that's easily accessible for families in pretty St George, the island's former capital. Here, on Bermuda's eastern tip, kids can discover why the island became a hub of master builders, before checking out the impressive Royal Naval Dockyard in the west, built by the British in the early 1800s.
Teenagers will love the freedom of Bermuda. They can cycle the old Railway Trail, catch the pink and blue local buses and enjoy a whole raft of water- and land-based experiences. If they are at all interested in the ocean, a visit to the Bermuda Underwater Exploration Institute is a must.
Incredible experiences are made easy in Bermuda. You can snorkel a shipwreck here without the need to scuba dive, swim with dolphins, go fishing with locals, try out the latest in hydrobikes, play golf by the ocean and discover why John Lennon loved the island. There are beach parties and yoga on the pink sand at sunrise. The island has shaken off its old school 'exclusive' image and is reemerging as an exciting, friendly destination for modern families. Bermuda is one of the those magical islands where you come home feeling different from when you arrived – and for teens, a holiday here can be a transformative experience that's sure to broaden their horizons.
Getting around
No hire cars are allowed in Bermuda, so getting around is by ferry, bus, scooter, bike or taxi. Locals must drive smaller, more fuel-efficient cars, so a round of applause for this small island's policy. It also means bus and ferry services are easy to navigate and affordable.
Buses
The pink and blue buses are very efficient and easy to use. Pink bus stops for inbound to Hamilton and blue for outbound. Day passes from £12 adults, £6 children. Day passes can be used on the public ferry system.
Ferries
Bermuda's public ferry routes offer a speedy, picturesque way around the island that kids will love. All ferries depart from the Ferry Terminal in Hamilton. Four routes take you to Dockyard, Sandys, Paget, Warwick and Southampton parishes and the town of St George's. Tickets and passes must be bought in advance.
Walking and cycling
Cycling is a great way to get around the island, and if you want a safe and scenic route, head to the Railway Trail. The old track has been converted into walking and cycling paths, which span the length of the island. It's a perfect way to explore, providing easy access to the quaint, colourful towns, popular beaches, intimate coves and historic sites. The Bermuda Railway Company began operations in 1931 and ceased in 1948, after just 17 years of service, despite being one the of the most costly railroads per mile in the world.  The Railway Trail tour is a 90-minute hosted bike tour from the Royal Naval Dockyard along the Old Railway Trail. Riding picturesque trails, you'll stop at historic points as the guide provides fun facts about Bermuda and its heritage, followed by a cool-off swim at one of the many intimate coves. Total tour time 3.5 hours. From £47 per person. Independent bike hire costs from around £20 per day. For a list of suppliers, visit gotobermuda.com.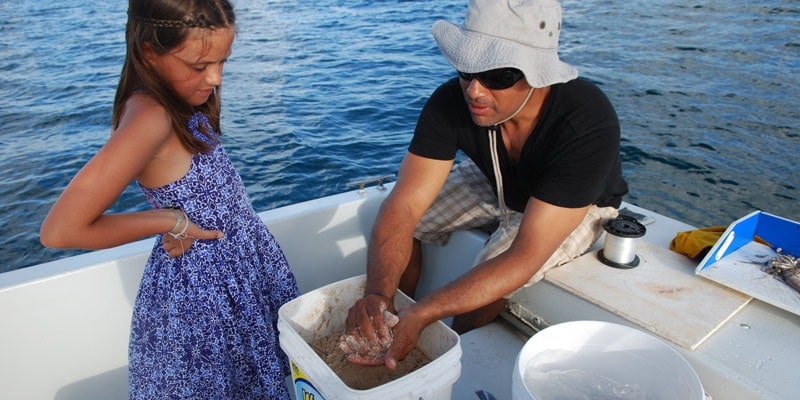 How to get there
British Airways flies nonstop to Bermuda from Gatwick in 7hrs, 20mins, from £666 return.
Who to book with:
■ British Airways Holidays
■ Carrier
■ Classic Collection Holidays
■ Prestige Holidays
■ Purely Bermuda
■ Virgin Holidays has twincentre holidays combining New York and Bermuda
Another way to combine New York with Bermuda is by NCL cruise, which docks for three days in the scenic Royal Naval Dockyard port. Norwegian Breakaway sails nine-night fly-cruise itineraries from £1,821.50 per adult and £1,354.50 per child (2-11 years) including flights from the UK.
By Jane Anderson, Family Traveller Editor