11 breathtaking Bahamas islands you've never heard of
There's much more to the Bahamas than the super-resorts on Nassau and Bimini says Alexa Schummer, who's been holidaying in the Bahamas since she was a child. Discover 11 blissfully secluded off-the-radar islands, for true Bahamian culture and crowd-free beaches
How to get there: To reach the Bahamas, fly from London to Nassau for £560 with Delta or to Miami for £345 with British Airways during autumn half-term.
---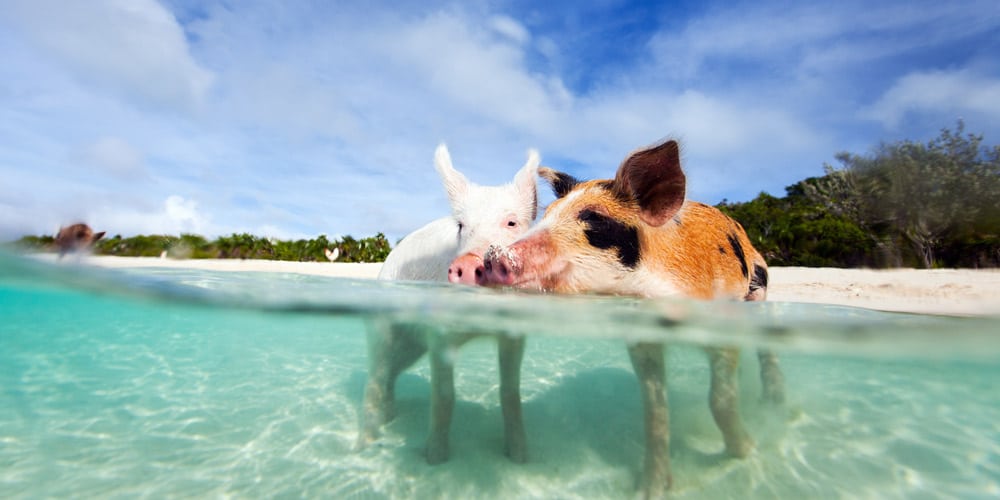 1/11

Staniel Cay 
This jam-packed area features amazing attractions ranging from swimming pigs to a sunken plane. At Big Major Cay look on in wonder as pigs and piglets make an appearance on the beach and disappear back into the wild. The Thunderball Grotto, the site of the James Bond film Thunderball, seems unimpressive from the outside, but once inside you'll find a bright world of sea life waiting to be discovered. Snorkel off the coast to find Pablo Escobar's sunken plane and encounter the corals and fish that have made it home since the wreck in the 1980s. 
How to get there:
Staniel Cay is accessible by boat, regularly scheduled flights, charter aeroplanes and private planes. For scheduled flights and charter services from Fort Lauderdale, you can take Makers Air. The island offers slips at the yacht club's marina in addition to the many anchorages for boaters.
Where to stay:
Staniel Cay Yacht Club offers cosy bungalows with ocean views for £333.11 with an adjacent restaurant. The bungalows give you direct access to the dock, the restaurant, and the heart of the island. You can even go down the steps at the dock during low tide to feed stingrays and nurse sharks.