There's something to suit all ages, tastes and budgets in our round up of the best family holiday destinations for 2019. The tricky part will be deciding where to go.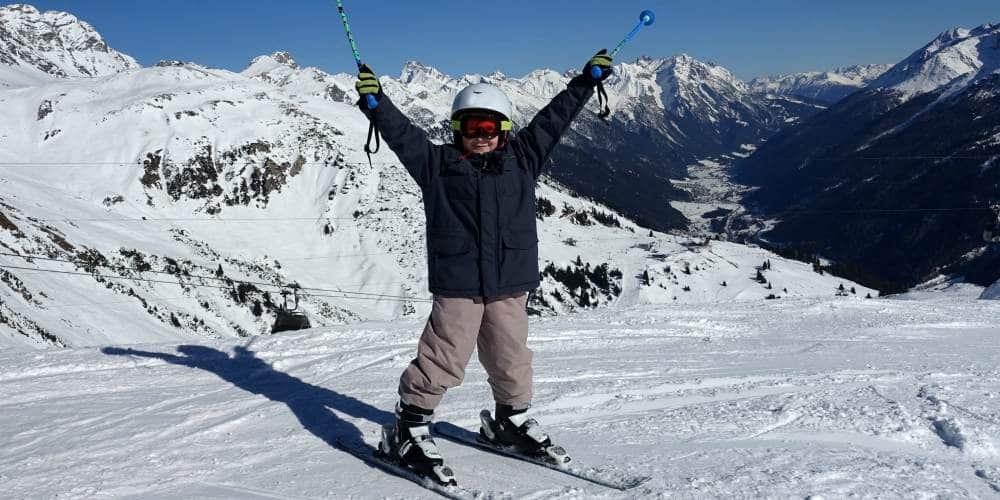 22/22

 Tyrol Valley, Austria
Why is it good for families? There's nothing like a bit of fresh mountain air to make you feel alive and virtuous, and the Austrian Alps has this in spades. Active families will love the variety of outdoor activities set against a backdrop of pine forests, snowy mountains, ice cold alpine lakes and picture perfect castles, plus the region is well known for its outstanding hospitality and facilities for families visiting the area. The Tyrol Valley is ideal for family hikes and cycling, or head to the slopes for skiing and snowboarding during the ski season.
Best time to visit? Summer for alpine hikes, winter for the slopes.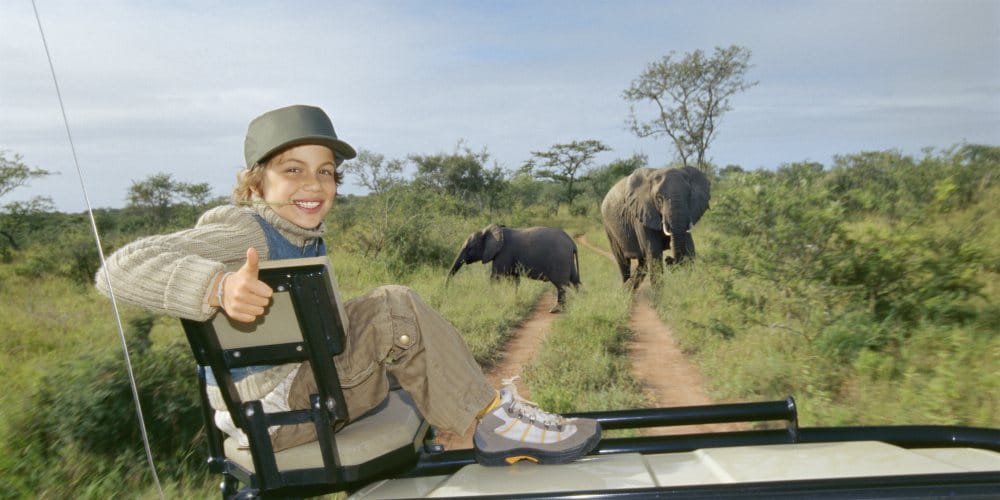 21/22

 South Africa
Why is it good for families? South Africa is a dream destination for families, and is surprisingly varied. Take a road trip along the coastal Garden Route, watch penguins at Boulder Beach, track elephants in malaria-free Addo Elephant Park or Madikwe Game Reserve, taste some of the best wine in the world and take in Cape Town's history and iconic skyline with a visit to Robben Island and a trek up Table Mountain. Head inland to Kruger to spot the big five. Families are catered for well here with plenty of family-friendly lodges and camps and small group tours. The icing on the cake? There is no jet lag to contend with, so you'll arrive bright eyed ready for some wild adventures.
Best time to visit? All year round.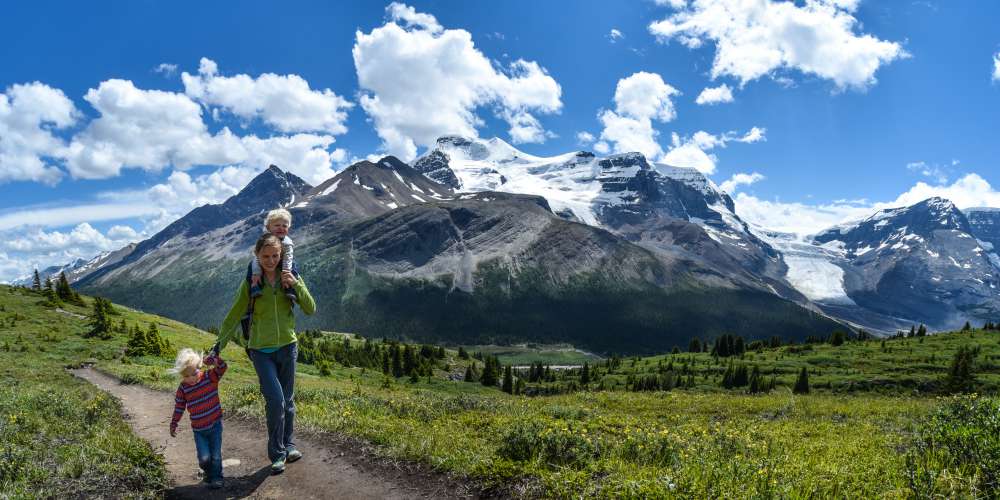 20/22

 The Rockies and Vancouver, Canada
Why is it good for families? The Rocky Mountains are well set up for families looking for outdoor adventure. A road trip through the Canadian Rockies will typically take in Jasper and Banff National Park plus the mountain resort of Whistler. The best way to experience the Rockies though is getting out of your car and into nature, whether it be hiking, cycling, whitewater rafting or canoeing. For added fun become a ranger for the day or go on a bear watching trip – if you dare! Add in a stop in vibrant Vancouver to finish your trip.
Best time to visit? During the summer.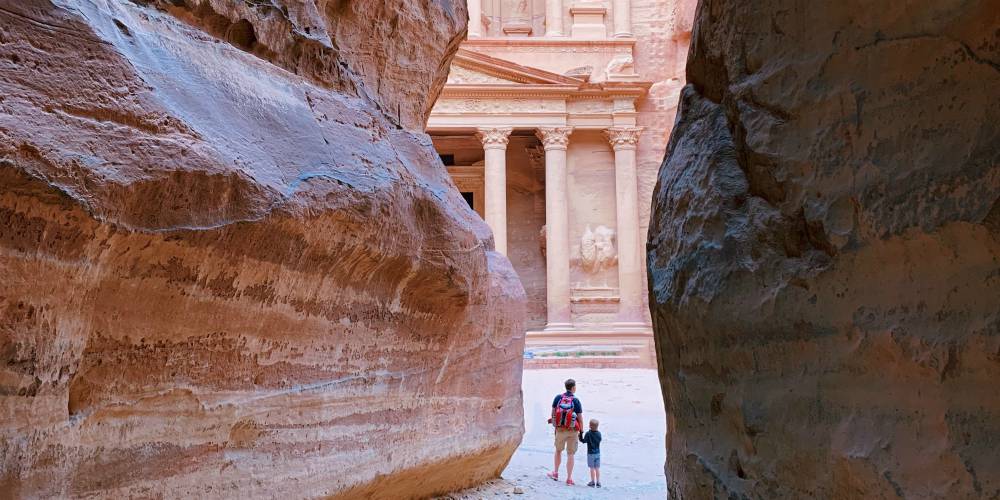 19/22 

Jordan
Why is it good for families? Such a lot of diversity is packed into this gem of a tiny country. Try the Dead Sea for a sublime spa experience (if nothing else kids will love covering themselves in mud), learn about Roman history by visiting some of the ruins around the capital city of Amman, take a camel ride through the Wadi Rum desert, snorkel or dive in the Red Sea to see some of the world's best marine life, and hike in jaw dropping Petra, Jordan's jewel in the crown. Jordan is only five hours away from the UK with a two hour time difference, meaning no one will be feeling the after effects of a plane ride. Direct flights are now available to Aqaba as well as Amman.
Best time to visit? Spring or autumn.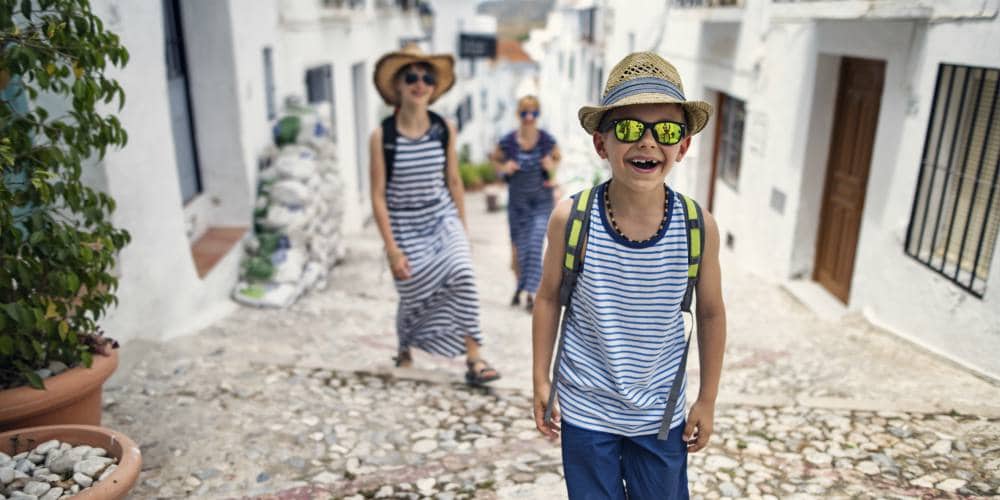 18/22

 Andulucía, Spain
Why is it good for families? Children are welcomed with open arms in Spain, and Andulucía's main attractions – it's beaches and climate are perfect for families seeking a fuss-free holiday. Head for the Costa del Sol for theme parks galore and kid heaven or around Almeria for a quieter scene. There's still plenty of draw for adults too – top notch paella and sangria, flamenco dancing, whitewashed Spanish villages and leafy parks, and don't miss Seville, with it's stunning architecture, medieval castle and historic centre.
Best time to visit? Summer and autumn.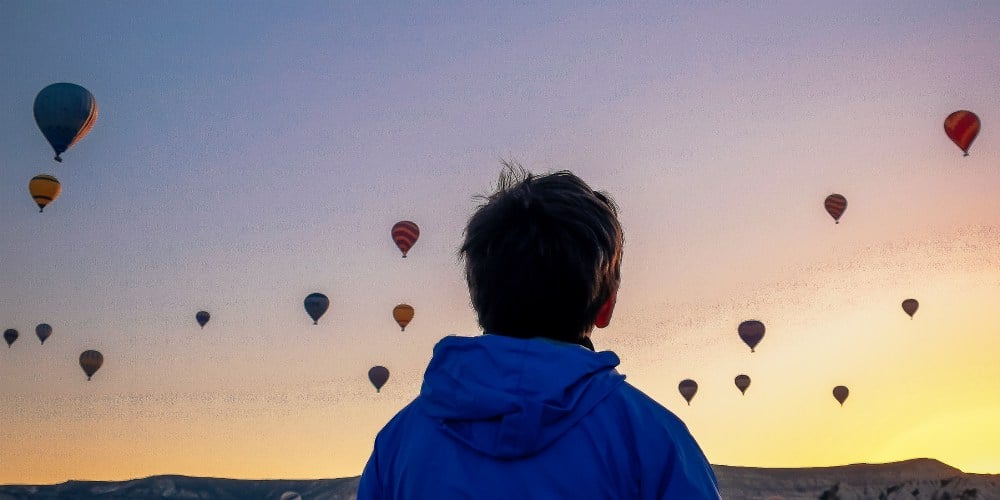 17/22

 Turkey
Why is it good for families? Turkey is having something of a renaissance right now. It's back on the map after a series of safety concerns in 2015 and 2016, yet prices remain low. The country is packed full of smart family-friendly resorts and golden beaches along Antalya and the Turquoise Coast. Magical Cappadocia with its fairy chimneys, underground cities and balloon-filled skies will set imaginations alight, and capital city Istanbul; a city where kids are universally adored, is a fabulous place to explore and soak up its unique east meets west culture. Turkey is just four hours from the UK, but with warm weather that stretches from spring through to the autumn months.
Best time to visit? Spring, summer and autumn.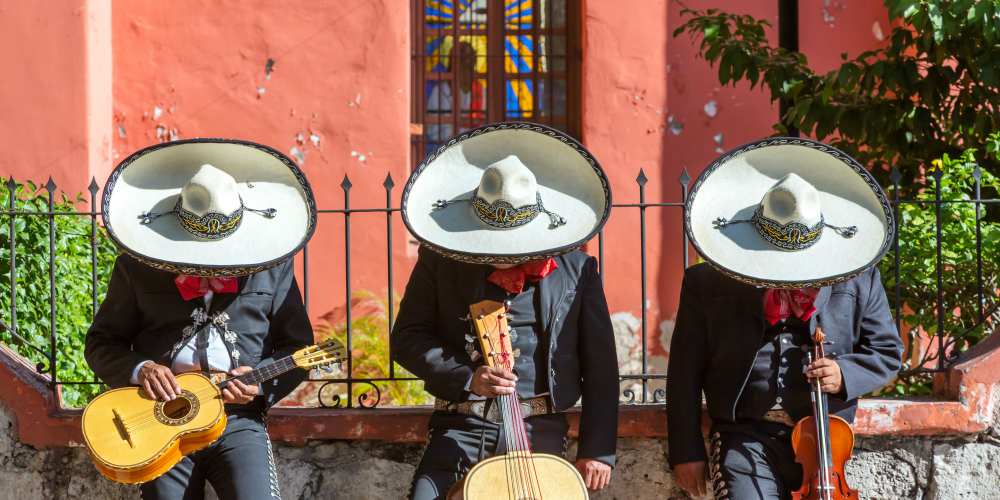 16/22

 Yutacán Peninsula, Mexico
Why is it good for families? Mexico is a great affordable long haul option. Stay on the Yutacán Peninsula on the Caribbean coast for some seriously good white sandy beaches and dreamy blue seas. If you're lucky you might spot turtles hatching. It's a lively area, full of colour and sound. Children take centre stage on the Yutacán, there are theme parks around every corner and kids menus in restaurants are commonplace, however there's always the Mayan ruins to retreat to should you need a little bit of peace and quiet, and away from the main resorts beaches are surprisingly laid back. Mexico caters for all accommodation tastes, including some high end luxe resorts that have recently opened.
Best time to visit? Winter.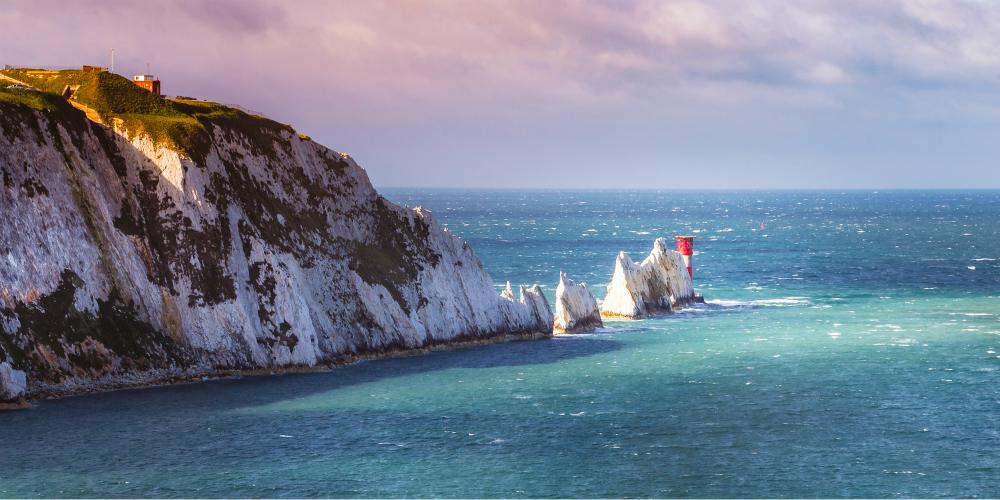 15/22

 Isle of Wight
Why is it good for families? A family holiday on the Isle of Wight is like taking a trip back in time to a gentler version of England. The ferry ride alone should ramp up excitement levels, but it's the low key attractions here that make this little island a top family holiday destination. Camp under the starry sky at Compton Bay, scour for fossils along the coastline and potter about in independent shops in the charming towns of Yarmouth and Ventnor. The Needles, the Isle of Wight's famous rocky outcrop are worth a trip as is Blackgang Chine, a huge adventure park for families. There's plenty for wildlife lovers too with a zoo, monkey sanctuary and alpaca farm. It's a hop and skip from London but feels worlds away.
Best time to visit? Spring, summer and autumn.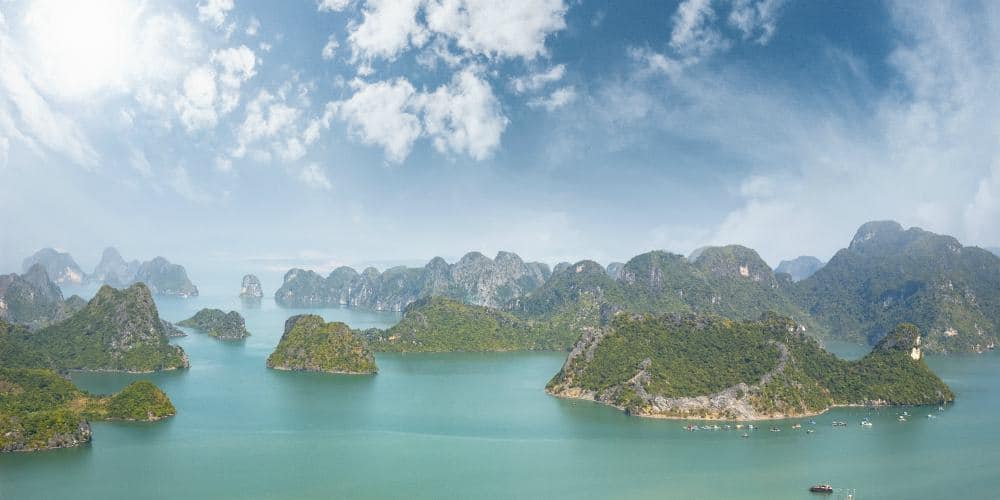 14/22 

Vietnam
Why is it good for families? This alluring country should capture you and your family's hearts, though is probably a destination more suited to older children and teens as it can be an assault on the senses. It's small enough for a a road trip around the biggest sights. Highlights include sailing a traditional junk through the emerald waters of pristine Halong Bay, staying with a hill tribe in the mountainous northern Vietnam, weaving in and out of streets on a rickshaw in the Old Quarter of Hanoi and riding a bike through the Mekong Delta lanes. However some of the best bits will come from unassuming moments like sitting on a street corner slurping the best noodle soup you've ever had and working up the courage to cross a busy street jam-packed with horn-blasting mopeds.
Best time to visit? Spring and autumn.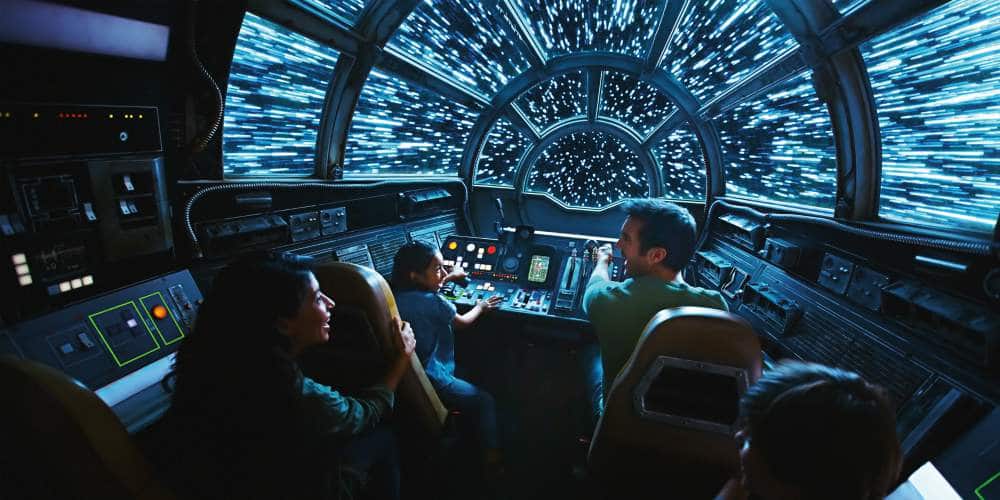 13/22

 Orlando, Florida
Why is it good for families? The long-awaited new Star Wars 'Galaxy Edge' attraction at Disney World, Orlando will open at the end of August 2019. Be prepared for minds to be blown in this immersive experience. Fly the Millennium Falcon in a thrilling chase across the sky before joining The Resistance in a battle against the First Order. Want more? Of course there's the rest of Walt Disney World Resort and Universal Orlando Resort to enjoy. Expect full-on excitement and dreams coming true. Do believe the hype, and with Galaxy Edge opening, it's only getting better.
Best time to visit? Winter, spring and autumn.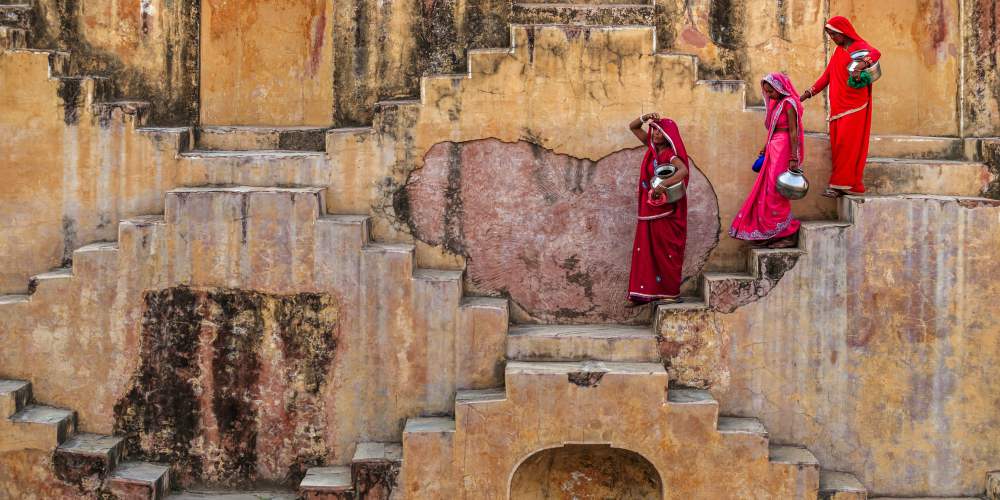 12/22

Rajasthan, India
Why is it good for families? Rajasthan is quintessential India and its most colourful state. Most first-time visitors take the golden triangle route, or a similar version of it, from vibrant Delhi to Agra for the Taj Mahal and onto Jodphur for forts and the desert, but as journeys can be long and arduous, don't pack in too much with kids, particularly if this is your first visit to India. Pick a couple of top spots to visit plus a few experiences, and you'll have a magical family holiday to remember. Rajasthan is packed full of jaw-dropping fortresses and ancient magical sites. Some of the best for families include Jaisalmer's fairy-tale desert fortress, the golden citadel of Amber and vast Mehrangarh in Jodphur. Jungle book lovers should enjoy the thrill of the chase looking for tigers in Ranthambhore National Park or Sariska Tiger Reserve & National Park, and Dera Amer, outside Jaipur for a once-in-a-lifetime experience to help care for elephants. A night spent out in camping in the dunes of the Thar Desert, outside Jodphur is another unforgettable experience in Rajasthan.
When should you go? Late autumn to early spring.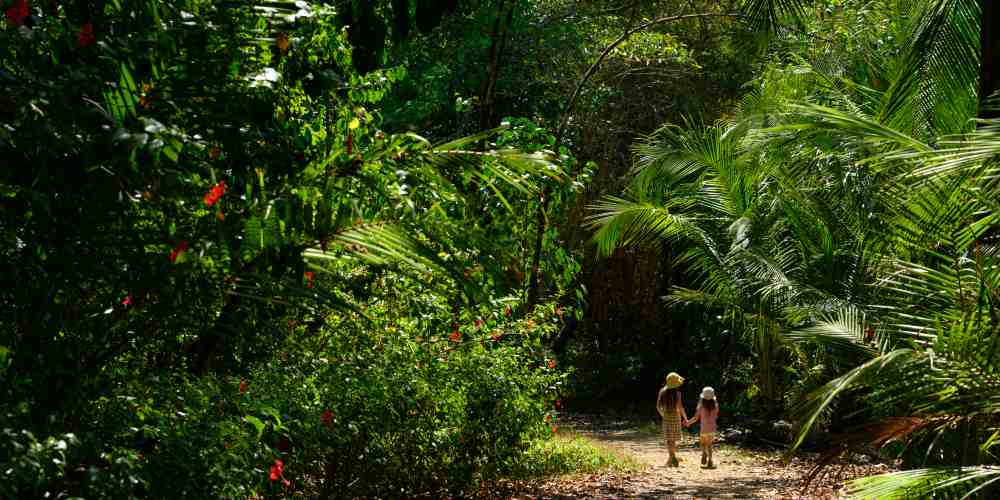 11/22

Costa Rica
Why is it good for families? Costa Rica is the number one destination for outdoorsy families. It hosts an incredible amount of wildlife and stunning green landscapes plus tons of adrenaline pumping outdoor activities to try like kayaking, jungle ziplining, white water rafting and canyoning. Hike through cloud forests (many jungle trails are also suitable for younger children.) or over lava fields to spot exotic birds before diving into one of the country's many natural thermal springs. Go on a night safari and watch the jungle come alive with howler monkeys, owls and sloths. You may even spot a crocodile or two. Costa Rica is also blessed with fine beaches, where spotting pods of dolphins is common. You may even be lucky enough to see baby turtles hatching. Surfers will love the Nicoya Peninsula, with some of Central America's best surf spots.
When should you go? Winter through to early spring.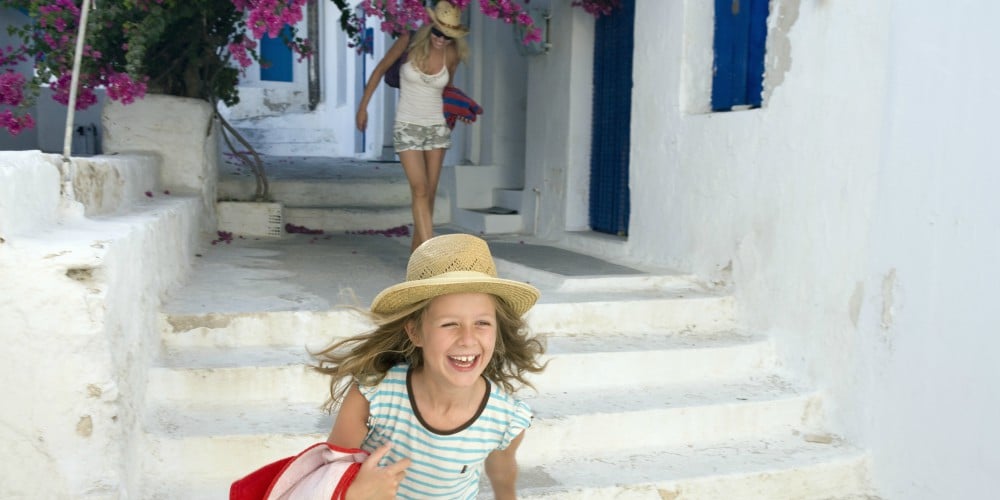 10/22

The Greek islands
Why is it good for families? The Greek islands have a timeless quality to them, and frazzled parents can't fail to feel more relaxed after a holiday here to slow down and enjoy the unspoilt surroundings. All the islands have their own feel, but they all share one same characteristic; beauty. Soak up the sun on a Caribbeanesque beach while your children enjoy the calm, blue shallow waters. Then wander through a quiet whitewashed village before flopping in an unassuming but delicious local tavern for a fresh fish dish. The Greek Islands are also blessed with many ancient sites, monasteries and ruins to visit should you be able to peel yourself away from doing absolutely nothing.
When should you go? Spring, summer or autumn.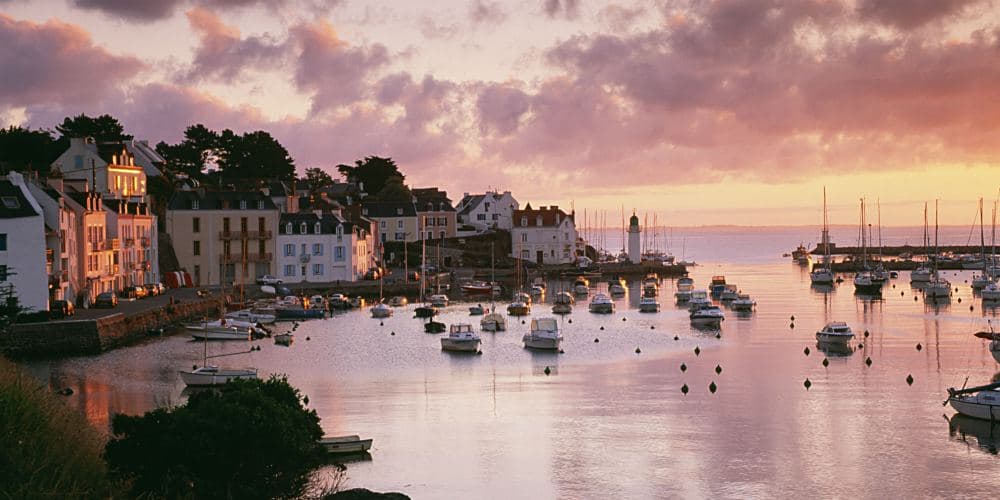 9/22

Brittany, France
Why is it good for families? Brittany is France's equivalent to Cornwall. It's a little wild but with gorgeous rock pool-filled sandy beaches and seaside towns rooted in Celtic heritage, and it's child heaven with coastal activities galore to try out like windsurfing, sailing and surfing. Family-friendly hotspots include the wide stretches of sand at Saint Efflam beach and Carantec for an attractive and lively market town, where you can also take a trip out to the imposing Château du Taureau, a 17th century fortress. For an insight into Brittany's rich heritage, head to Parc d'Armorique, a rural protected area complete with boggy moorland and rocky peaks. The Domaine de Menez Meur is another family favourite, full of rare Breton breeds of sheep, cattle and pigs, plus some resident wolves.
When should you go? Summer.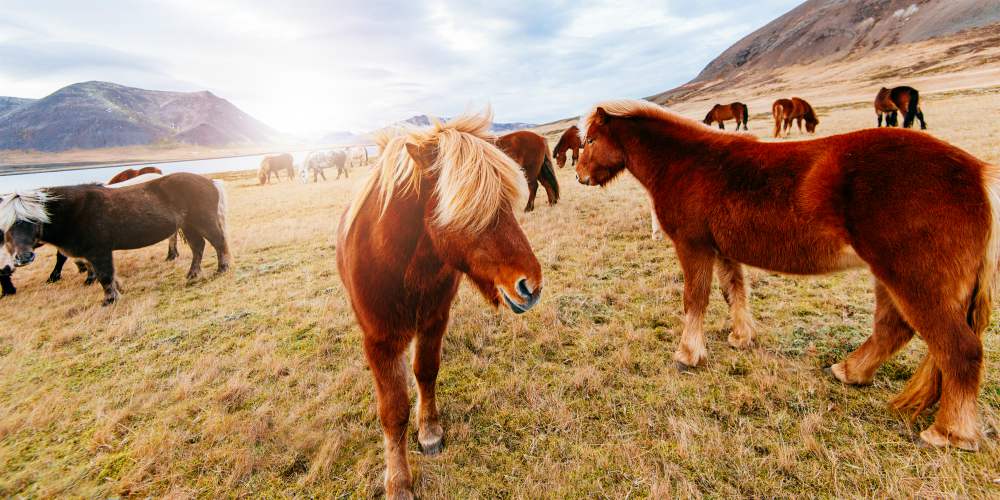 8/22

Iceland
Why is it good for families? Nowhere else on earth is like Iceland. Spend a day exploring colourful and friendly Reykjavik and warming yourself up in the geothermal waters of the Blue Lagoon before heading out to explore Iceland's natural wonders and rich Viking history. Many families with limited time follow the Golden Circle route, which include seeing the erupting geysers of Haukadalur Geothermal Valley, magnificent Gullfoss Waterfall and the Viking settlement of Thingvellir National Park. If you have longer time to spend in Iceland, take a tour or self-drive around the island. Children should love the chance to spot marine life including whales, seals and comical puffins. The best spots for whale watching for families are on the calm waters of Iceland's longest fjord, Akureyri. Puffins can are best found in Latrabjarg in the Westfjords. Other unique experiences with animals include riding an Icelandic pony, dog sledding and herding reindeer. Active families should not miss hiking around the well-maintained paths of Lake Myvatn for sights of volcanic craters and Icelandic ponies or wrapping up warm for a glacial hike.
When should you go? All year round, dependant on what you want to see and how cold you want to get!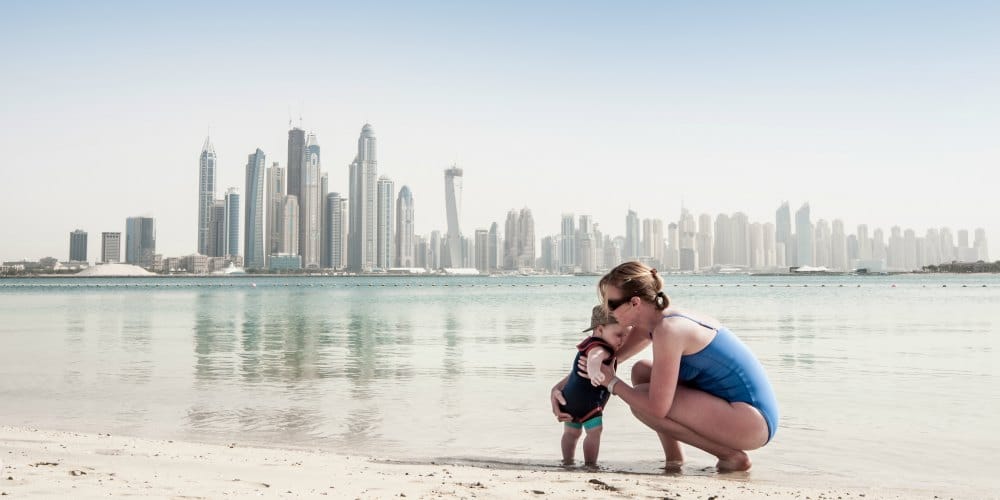 7/22

Dubai
Why is it good for families? Family-friendly Dubai is an easy win for some winter sun. Families can choose to relax in one of the many super-sized beach resorts or go hell for leather in some amazing theme parks. Among others there's the Aquaventure Waterpark; Legoland Dubai; IMG Worlds of Adventure; the world's biggest indoor theme park; Green Planet, for a tropical rainforest experience; vast aquarium The Lost Chambers; Bollywood Parks Dubai; Ski Dubai and Motiongate Dubai, a Hollywood-inspired theme park. As well as the theme parks, kids might like a trip to Dubai Mall, the world's biggest mall and host to giant aquarium, ice rink and toy store as well as the fountain show in the early evening at the bottom of Burj Kalifa, the tallest building in the world.
When should you go? Late winter to early spring.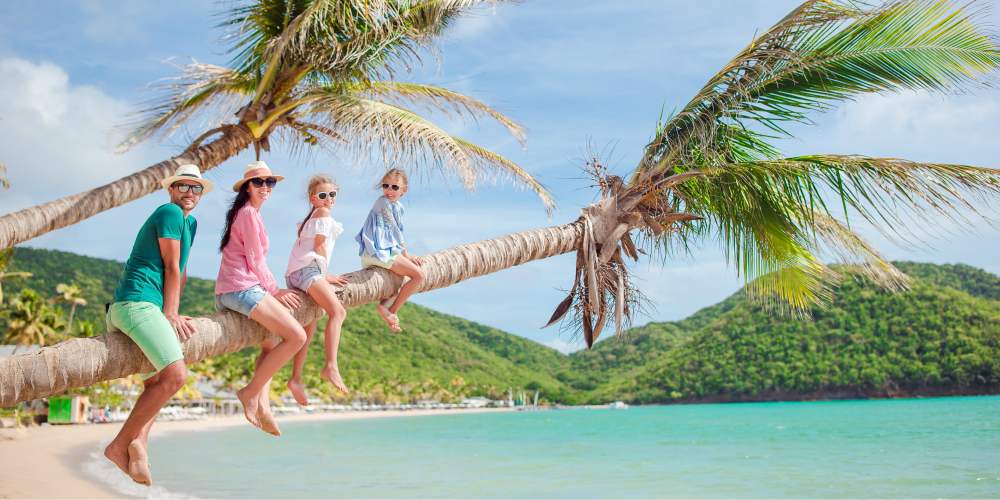 6/22

The Caribbean
Why is it good for families? Kids can't fail to be won over by the easy breezy style of the Caribbean. The simple pleasures of building sandcastles and lazing in the hammock are found on all the islands, but some are better suited to families than others. Aruba, the Bahamas, US Virgin Islands and Barbados have lovely beaches, family resorts and attractions, and are well suited to families who want some high-energy fun out on the ocean learning to windsurf, surf or kayak. For a sprinkle more history, Puerto Rico is a good bet, with old colonial forts to explore. The Caymans are often overlooked, but are ideal for families wanting child-friendly resorts and activities. Plus the diving and snorkelling here is world-class.
When should you go? Winter to early spring.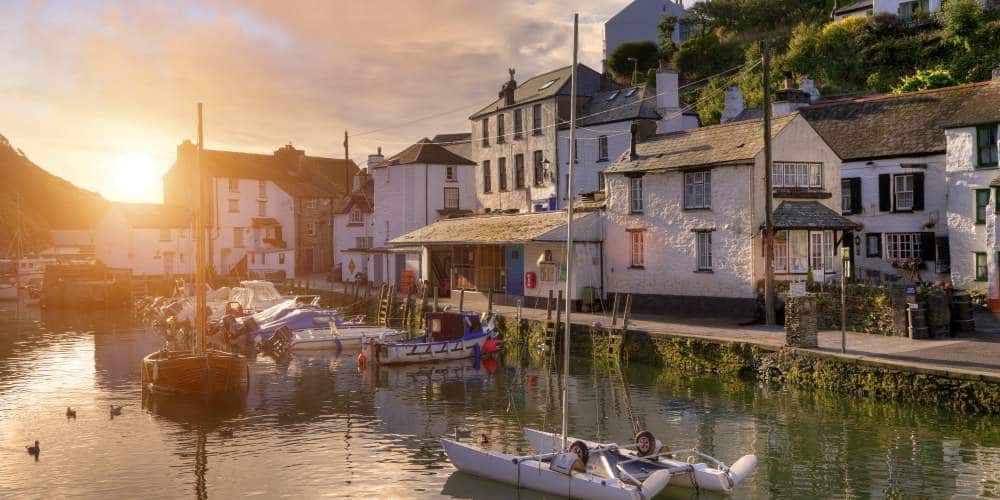 5/22

Cornwall
Why is it good for families? A holiday in Cornwall is stuff of childhood (and adult) dreams. Dreamy beaches hidden in rocky inlets, wild Celtic coastal and inland walks plus pretty harbourside towns and villages to hunker down in for a week or two. Oh, and all the attractions you could wish for, should you want to drag yourself away from the golden sands. There's the Cornish Seal Sanctuary, Flambards Adventure Park, the Eden Project, Minack Theatre, Lost Gardens of Heligan plus castles galore such as Tintagel and St Michael's Mount and museums like the National Maritime Museum and Telegraph Museum for a rainy day. Cycle fiends shouldn't miss the 18-mile traffic free cycle route. The coastline of Cornwall is never far away but it's best to be stationed in one corner rather than get stuck trying to do too much in one go. There's always next summer.
When should you go? Summer or spring and autumn.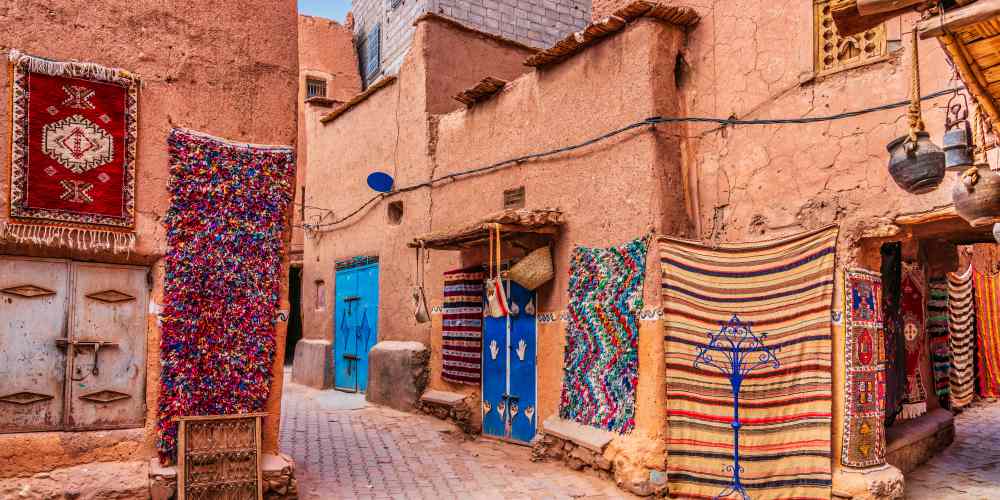 4/22

Morocco
Why is it good for families? Morocco is the ideal family destination for a taste of adventure that is closer to home. Though Marrakech is the most well-known city in Morocco, the UNESCO-listed city of Fès is a good alternative choice for families because its medina is free of cars and it's marginally less frenetic. Essouraia on the Atlantic coast is another top spot for families, with a laid-back bohemian vibe, shops galore in its pretty medina and plenty of wind and water sports to enjoy. Wherever you chose, a riad stay is a highlight of a trip to Morocco. Ornately decorated rooms that look over a central courtyard, hot and sugary mint tea served under flickering candlelight and a rooftop pool to keep the whole family happy. Venture out of the city for a taste of the Sahara with a camel ride in the dunes or up to the Atlas Mountains for insight into Berber culture.
When should you go? Late spring or early autumn.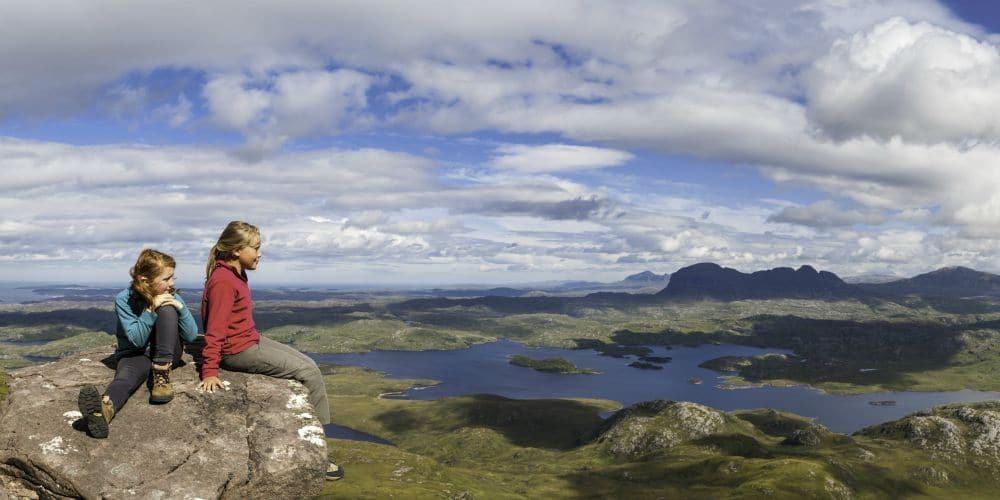 3/22

The Scottish Highlands
Why is it good for families? For spectacular scenery and a bucketful of fresh mountain air, head to the Highlands. Though the Cairngorms, in the eastern Highlands are a true mountain wilderness, they are actually extremely well geared up for families, with hiking, cycling and skiing in winter, plus a range of man-made attractions like the Landmark Forest Adventure Park, Reindeer Centre and Highland Wildlife Park. If little legs can't scale the mighty mountains, take the funicular railway up instead. If you head west, check out Fort William. The Hogwarts Express Jabobite steam train runs from Fort William to Mallaid through jaw-dropping scenery and is a must-do.
When should you go? Late spring or early autumn to avoid the worst of the midges.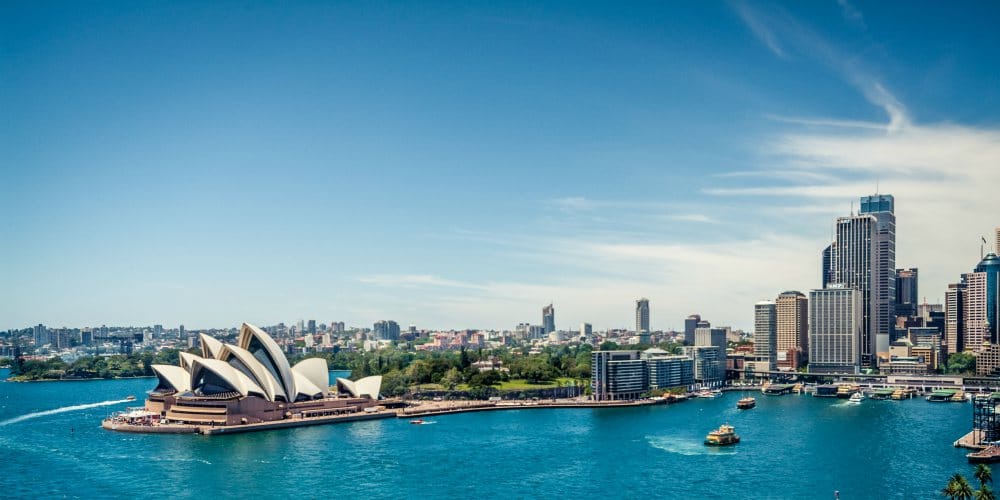 2/22

Australia's east coast
Why is it good for families? The east coast of Australia is a popular family holiday destination, and with good reason. Stop in world-class Sydney to take in the iconic views – dare devils should hike up the Sydney Harbour Bridge for an added wow factor. Nearby Bondi or Manly Beach are perfect if you want to learn to surf. The UNESCO World Heritage Blue Mountains, filled with eucalyptus forests and waterfalls crashing over steep clifftops, are another nearby escape. Further north is the loud and proud Gold Coast for theme parks galore and some of the best beaches in the world for surfing. Head up to Northern Queensland for tropical holiday vibes. It's hot and steamy up here, with rainforests, The Great Barrier Reef and the out-of-this-world Whitsunday Islands.
When should you go? Autumn, winter and spring.
1/22

Japan
Why is it good for families? Hold onto your hats for an assault of your senses on a family holiday of a lifetime to Japan. Here families can learn how to roll sushi properly, see futuristic robots in action, become a ninja warrior in training or dress up as a traditional geisha. Kids will love the kitsch pop culture in Tokyo. Take a couple of days here to just absorb all the different sights and sounds. You'll stagger from frenetic neon cityscapes to blossom-filled peaceful parks and restful temples. Take a breath in central Honshū on a slow cycling tour through tiny villages and past rice paddy fields. Or head up to Yudanaka to see the beautiful snow monkeys bathe in the thermal springs. Kyoto contains many temples that you'll want to see. A cycle tour around the main sights is the best way to see them with the family to keep interest levels high. You wouldn't immediately associate Japan with beaches, but it does have a beautiful coastline along subtropical Okinawa and the islands in the southwest. Japan is also a great place to go skiing. Sapporo & Hokkaidō are hot spots.
When should you go? Spring for the cherry blossom, autumn for the red leaves and winter for snow monkeys and skiing.