Share our 11 Google Earth awesome views with kids and wait for their reaction. Then go visit Google Earth and take a virtual tour. It's great fun. And if you want to go see for real, check out great hotels in every gaze-worthy destination.
1. 

National Palace of Pena: awesome views in Sintra, Portugal

The National Palace of Pena is the second highest point in Portugal's Sintra hills. And at 528 m above sea level, it can be seen from anywhere in Parques de Sintra. Originally a monastery, King Ferdinand II added the most ornate wing in the 19th century. Today, visitors can walk round the walls, look down on Sintra and see for miles across the plains. Let kids see the view on Google Earth right now.
2.

  The Empire State Building: the most famous views in New York City

More than one of Google Earth awesome views, the Empire State Building is an iconic landmark. Head to the 102nd floor to see New York spread out beneath you. Then go down to the 80th and discover the history of the world's most famous skyscraper. Check out Google Earth to see the view before you go.
3.

  The Scallop: a sensationally soothing sea view in Suffolk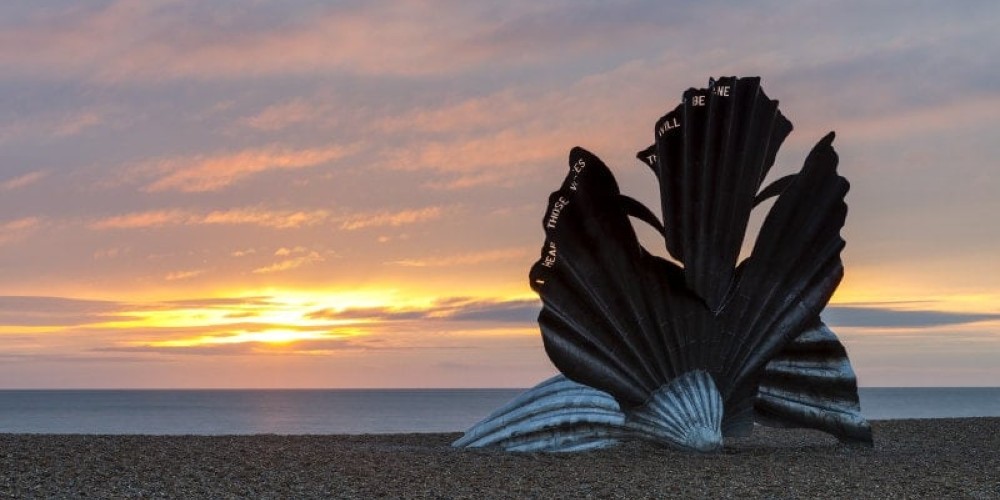 The Scallop on Aldeburgh beach in Suffolk is a tribute to composer, Benjamin Britten. Created by Maggi Hambling, it's four metres tall, constructed of steel and designed so the sound of wind and waves coalesce at its core. Go sit in the Scallop and commune with nature for a little. It's a soothing experience, even for kids. Until then, see views from Aldeburgh Beach on Google Earth now.
4.

  Grand Canyon Skywalk, Grand Canyon West, Arizona

The Grand Canyon Skywalk is a horseshoe shaped platform which juts out over the canyon. There's nothing but air beneath you for 2,000 feet. You need a head for heights to brave the real thing. But it's one of Google Earth awesome views you can test before you go.
5.

  Sistine Ceiling: the must see view in Vatican City

The detail in the Sistine Chapel ceiling is awe inspiring. It was painted by Michelangelo between 1508 and 1512. It's true he designed scaffolding to paint, but he worked standing up and not lying down. Take kids to see art in Rome, including the Sistine Chapel on Google Arts and Culture right now.
6.

  Montjuic Castle: awesome views right over Barcelona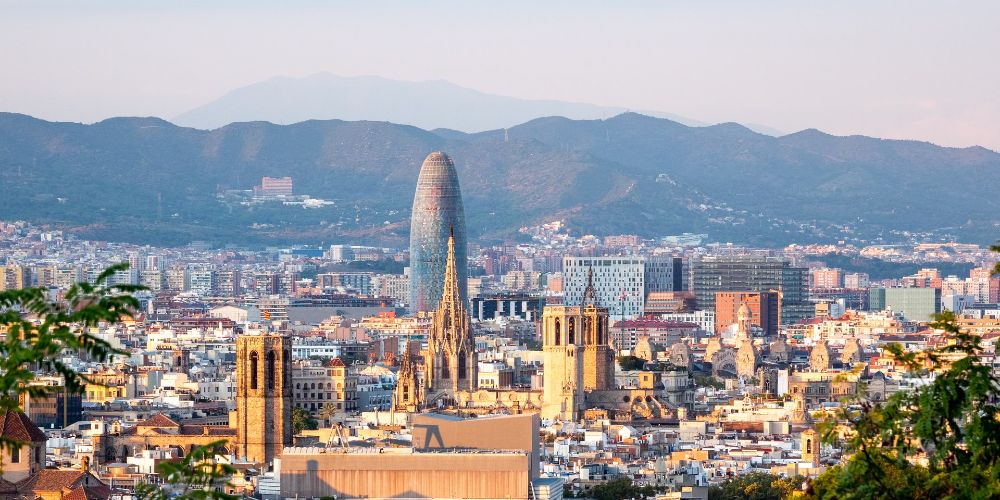 Castell de Montjuic sits more than 170m above sea level on Montjuic Mountain in Barcelona. Every corner of the Castle has city views and guided tours are available in English. Although some the castle's relatively recent history needs a strong stomach. Let kids see views from Montjuic Castle on Google Earth before you go.
7.

  Eiffel Tower: awesome views of Paris every kid should see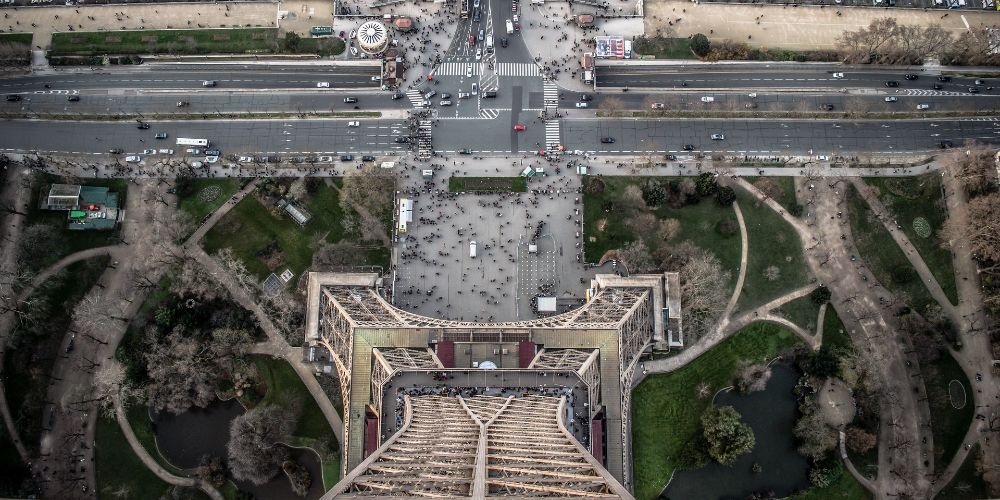 The Eiffel Tower has three levels. The first has a transparent floor for possibly the most vertigo-inducing view. The second has a 360° view of Paris. And if you want the full show, catch the glass elevator right to the top. Let kids see views from the Eiffel Tower on Google Earth right now.
8.

  The Shard: views from London to the coast on a clear day

For a peaceful overview of London try The View from The Shard. Almost twice the height of any other city viewpoint, you can see up to 40 miles on a clear day. And St Pauls Cathedral, The Gherkin, Tower Bridge and One Canada Square are just a few spottable landmarks. Check out The View from The Shard on Google Earth with kids.
Find more awesome views in London with Family Traveller
9.

  The Giant's Causeway: some of the most awesome views in Ireland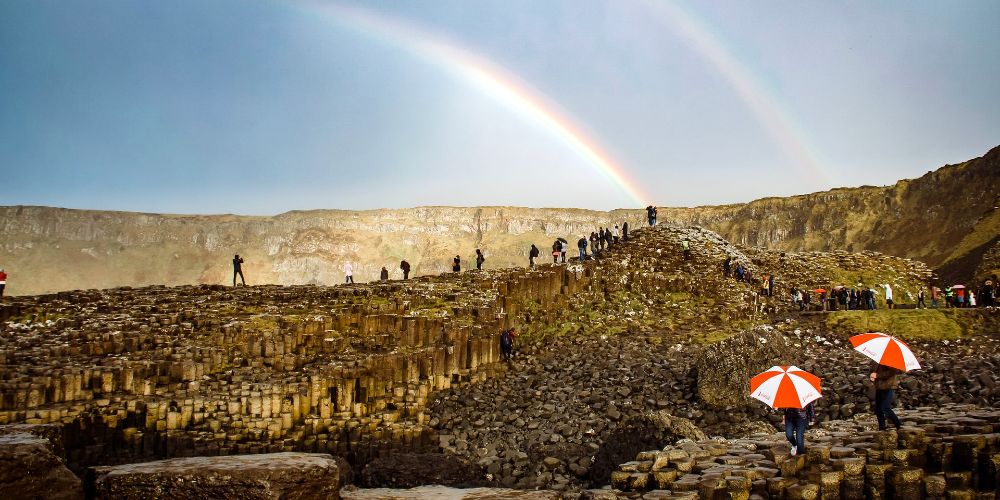 Tucked between the North Atlantic and the Antrim Coast the Giant's Causeway comes with spectacular views. Plus plenty of myths and legends, wild tales and fascinating science too. Take kids for a look at the Giant's Causeway on Google Earth right now.
10.

  Machu Picchu: one of the wildest of all awesome views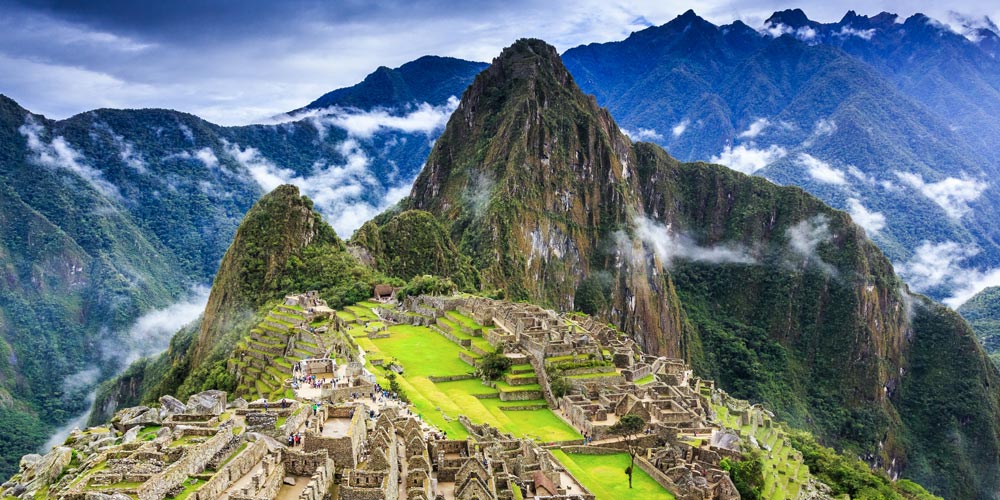 Machu Picchu sits 2,430 metres above sea level in the Andes Mountains of Peru. Deserted since the 15th century, you can still see the well-preserved citadel and be awed by Inca engineering and innovation. creating something so inspiring in such an isolated location. Kids will love the roaming llama roaming. See what else you can spot at Machu Picchu on Google Earth.
11.

  Hassans Walls Lookout: awesome views worth a hike in Australia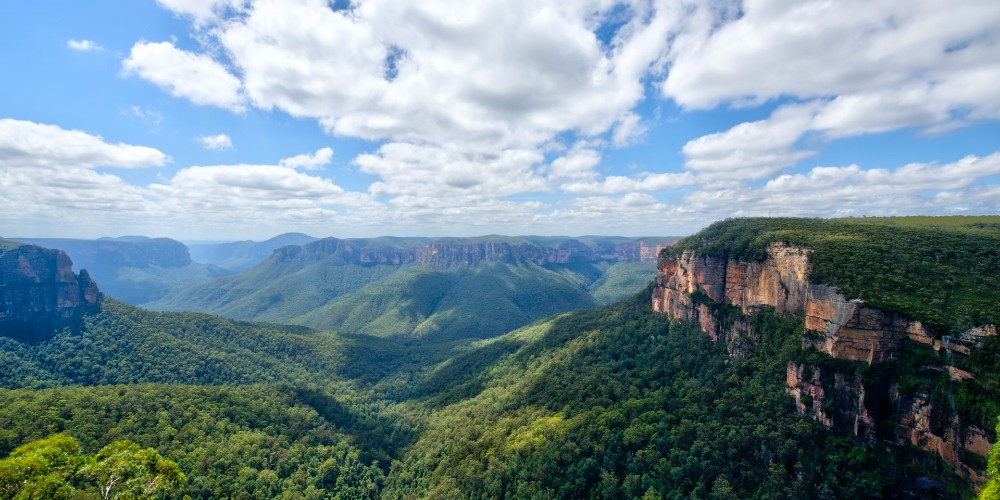 The Blue Mountains region in New South Wales, Australia is known for dramatic scenery; steep cliffs, waterfalls and charming villages. But these are nothing compared to the view from Hassans Walls; the highest lookout in the Blue Mountains, approximately 1,100 meters above sea level. Let kids check out the view from Hassans Walls on Google Earth right now.
Ready for more amazing experiences? Have a look at the most magical places to take kids before they grow up. And don't forget to follow Family Traveller on Instagram and Facebook for travel news and inspiration.