1/9

Orpheus Island Resort, Great Barrier Reef  
Why go?
Orpheus Island is one of the smallest and most exclusive resorts on the Great Barrier Reef. It can accommodate just 28 guests and children are free to explore the natural habitat. 
Although the room fees are on the higher end of the cost spectrum, the prices includes all gourmet meals, complimentary wines and soft drinks, as well as the Orpheus experience daily and unlimited use of paddle boards, sea kayaks and snorkelling equipment.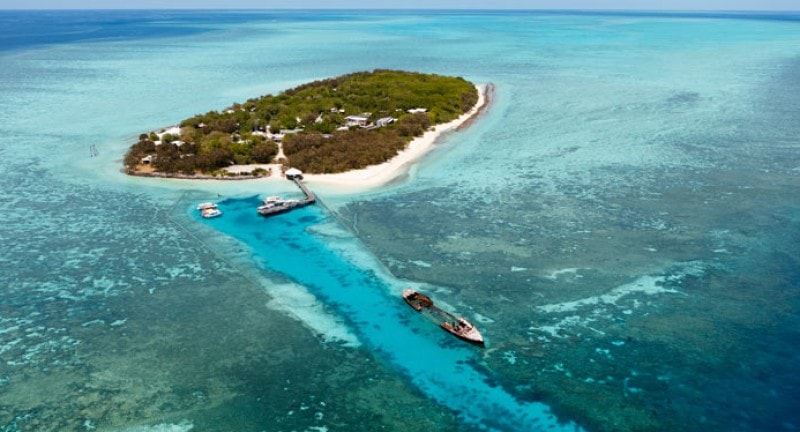 2/9

Heron Island, Great Barrier Reef
Why go?
As one of the few coral cays on the Great Barrier Reef, Heron Island offers a truly special Queensland family holiday. Accommodation is modest, but the main focus is on exploration.
Complimentary activities for the whole family include guided reef tours, birdlife walks, snorkelling lessons in the pool and turtle nesting viewing. If that isn't enough to keep the kids busy, you can enjoy a day of kayaking and see the reefs marine life from a different perspective.
Children under 12 stay and eat free at Heron Island and as the only full board island holiday resort its caters for any family budget.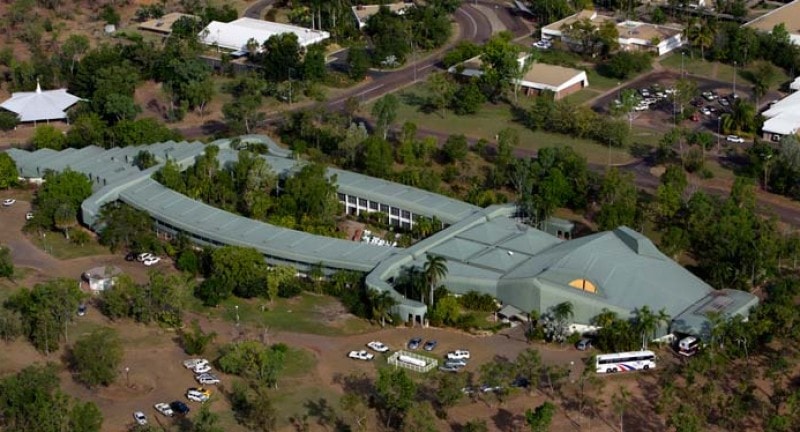 3/9

Mercure Kakadu, Jabiru
Why go?
Firstly, it's shaped like a giant crocodile, so it doesn't get much better than that. But the Mercure Kakadu also provides fantastic access to the National Park in the Northern Territory.
Apart from all of the touring and dining options, your children will love the hotel swimming pool, especially when the mercury rises. All 110 guest rooms are air-conditioned and if necessary you can ask for a crib or an extra bed for a child.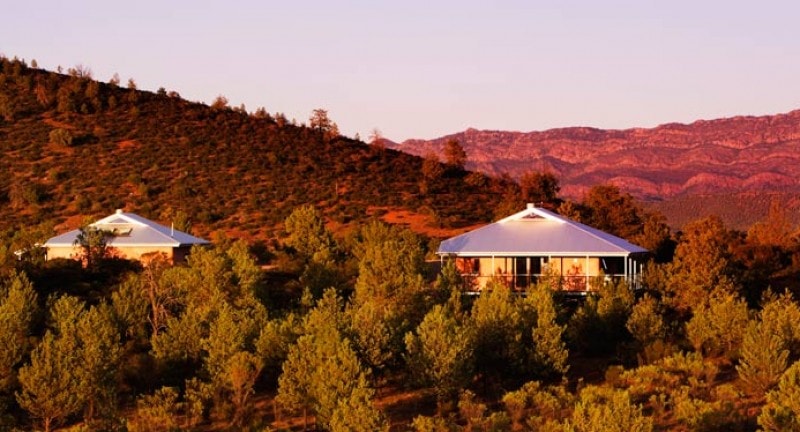 4/9

Rawnsley Park Station, South Australia
Why go?
Rawnsley Park is owned and managed by a married couple who understand the needs of each individual family. Set against the backdrop of the majestic Flinders Ranges, this working sheep station is the ideal introduction to Outback life.
Where else will you find a family of emus strolling past your front door? With accommodation ranging from campsites to luxurious eco-villas and self-contained cabins, Rawnsley Park has something to suit all budgets and your kids will have a ball.
The property has a swimming pool, mountain bikes, bushwalking trails, a restaurant, general store and guided tours.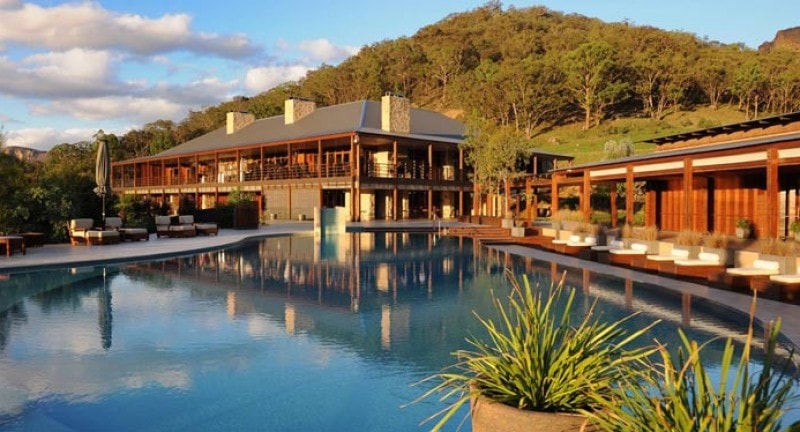 5/9

Emirates One&Only Wolgan Valley, Blue Mountains
Why go?
This ultra-luxurious resort features 40 suites, each with its own swimming pool, double-sided fireplace and private verandah with stunning views of the Wolgan Valley.
After you've spent the day by the pool with the kids get involved with the activities on offer. You'll find mountain biking, horse riding, archery, nature walks and wildlife spotting, so there is no excuse for boredom!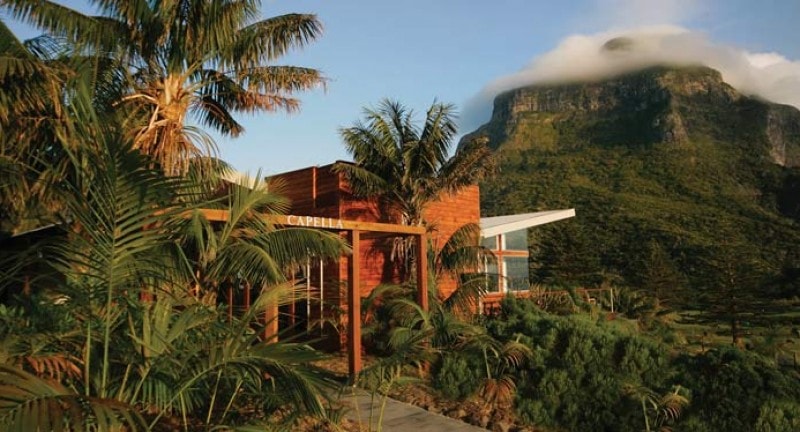 6/9

Capella Lodge, Lord Howe Island
Why go?
Lord Howe Island, two hours' flying time from Sydney, is largely crime-free, car-free and worry-free. It offers fantastic scuba diving, fishing charters and immaculate beaches. The island's original luxury pad, Capella Lodge, is the ideal base from which to explore.
Capella Lodge holds a reputation as Lord Howe's knock-out dining destination. Enjoy lunch together as a picnic or BBQ to enjoy on a walk near the lagoon.
The Catalina Suite is wonderfully spacious with views over the Pacific Ocean. The open plan design creates an easy living feel to allow you to completely unwind on your break.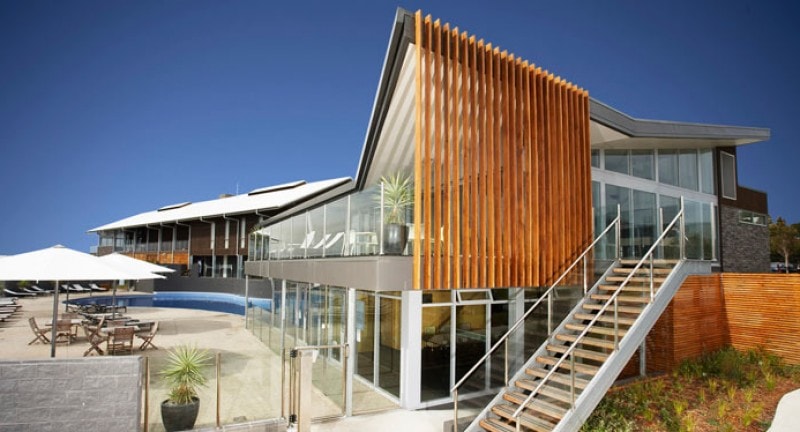 7/9

Silverwater Resort, Phillip Island
Why go?
This stylish resort, a 90-minute drive from Melbourne, is a great base from which to explore Phillip Island. There are two and three bedroom apartments available and contain laundry and ironing facilities.
Dining is limited with just one restaurant, but the kids menu offers some exciting twists to classic meals like 'pizza for penguins' and 'the nastiest nachos of the west'.
During your stay, the activities desk can arrange scenic flights, go-karting, fishing, surf lessons and tickets to the famous penguin parade.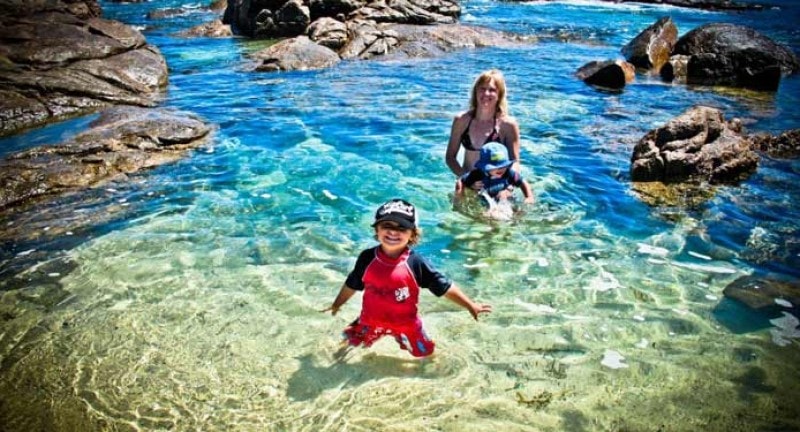 8/9

Margaret's Beach Resort, Western Australia
Why go?
Margaret River is an adventure hub that offers a huge range of outdoor pursuits. Close to the water, Margarets Beach Resort is geared towards families, with an outdoor pool and playground.
Spend the day at the brand new family fun park in Dunsborough, there's something for everyone, attractions include mini-golf, mazes and trampolines.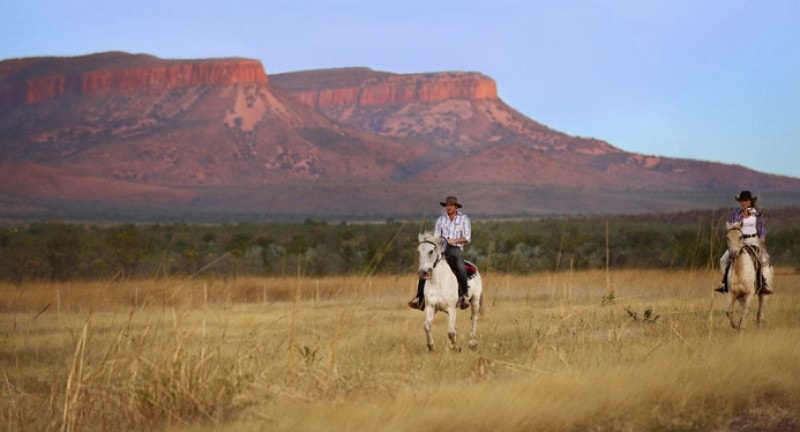 9/9

Home Valley Station, Western Australia
Why go?
The Kimberley is beautiful, remote and untouched. Famous for cattle stations, cowboys, waterfalls and boab trees, the region appeals to adventurous families. 
Keep the kids entertained with riding lessons, which provide a thrilling start to their western journey. There's no better place to introduce them to riding and they will be hooked in no time.

Accommodation ranges from eco tents and spacious pavilions. Grass Castle sleeps four and is fully air conditioned.