Sri Lanka makes for a poignant, possibly last family holiday for John Lewisohn, as his daughter prepares to fly the nest. They discover a joyous mix of natural beauty, culinary delights, extraordinary hotels and quality time together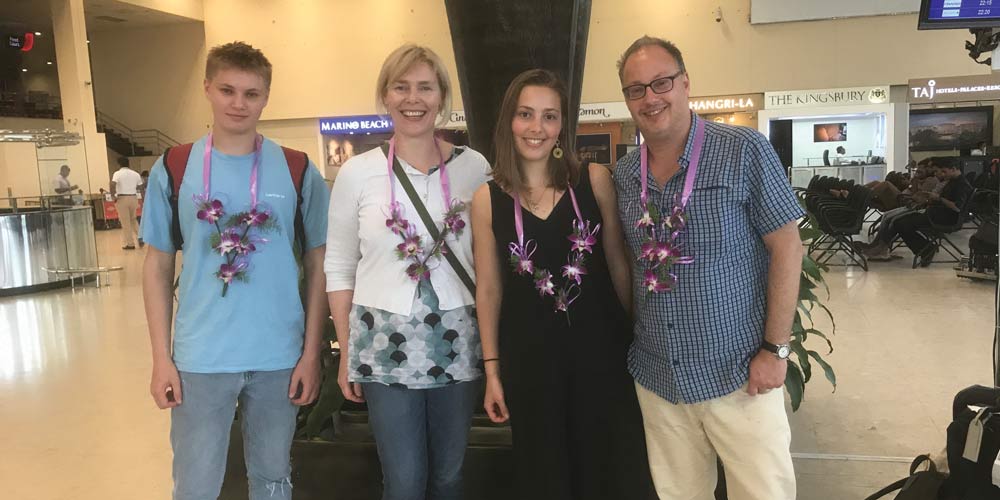 How does a parent measure out the years as their children grow up? I watch my 18-year-old daughter Daisy, now a confident young woman, spring up on her surfboard, her angled body silhouetted against the strong Sri Lankan sun, and it's the holidays that first come to mind. It seems only yesterday that she took her first curious steps into the sea around the Black Isle in Scotland, where she spent many of her first holidays. What a world of contrasts. And more to the point, where did the years go?
So many happy summers; snapshots come to mind of chubby, wobbly little limbs building sandcastles, their sticky hands holding mine as we jump over tiny breakers. 'Where do the waves come from, Daddy? Can we have an ice cream? Where is that baby crab's mummy?' So many questions from a curious little mind. Now she seems to have all the answers as she prepares to head off to Glasgow School of Art.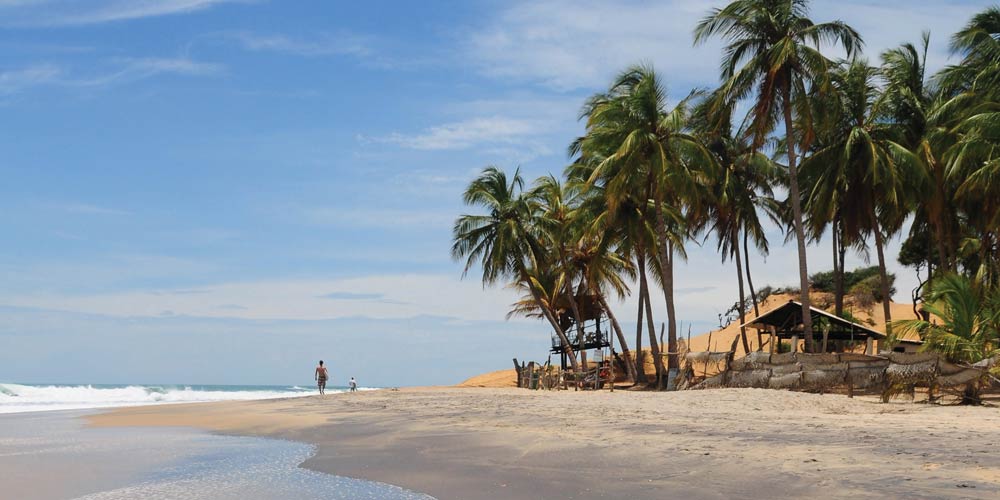 So here we are in Sri Lanka, on possibly our last big summer family holiday after the previous month's stresses of A levels for one and GCSEs for another, less than two months since the appalling April terrorist attacks around the island and only weeks after the FCO stated that travel to the destination was safe.
We never felt unsafe. Armed forces were in place outside government buildings and schools as we drove through towns. Occasionally, there were checkpoints on roads but it was unobtrusive and the atmosphere was relaxed. Sri Lankans love to describe the shape of their island as an upturned hand. We had chosen to visit the less touristy east coast, partly because the monsoonal rain in July tends to stick to the west coast.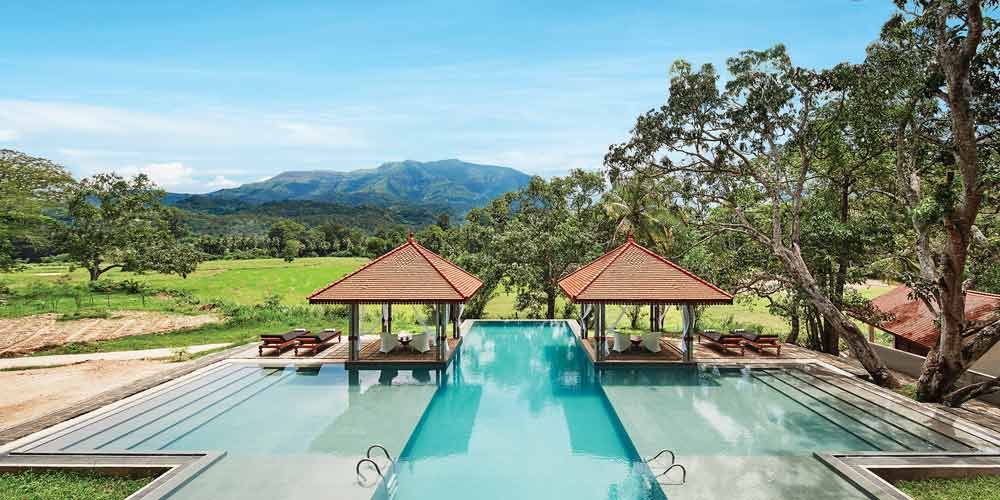 With my wife, Vanessa and son, Jonah, 16, the four of us are guests of the renowned Jetwing Hotels, which has beautiful properties throughout the island. My wife and I both visited Sri Lanka 25 years ago but stayed inland on that trip so wanted to see the gorgeous coastline this time. Surfing is a big draw here, especially in the renowned Arugam Bay, a magical town of relaxed beach bars, backpacker haunts and fishing boats on a stretch of curving beach fringed by palm trees.
Our hotel, Jetwing Surf, in neighbouring Pottuvil is found down a maze of identical streets (expertly navigated by our driver Abdul), populated by curious children in spotless white school uniforms smiling at us through the window and toothless grannies drying rice in the middle of the road. Left, right, swerve to avoid a myopic cyclist and/or rickety rickshaw, drive over rice and repeat 10 times with no sense that one is close to the pounding Indian Ocean until the entranceway of the hotel emerges. The waves can be heard before they are seen through a curtain of palm trees dotted by domed thatched-roofed cabanas, their numbers written on turquoise upright surfboards. Constructed of local wood, woven coconut palm leaves and dried illuk grass, the hotel has a minimum carbon footprint, something Jetwing is striving for. Our teenagers strongly approve.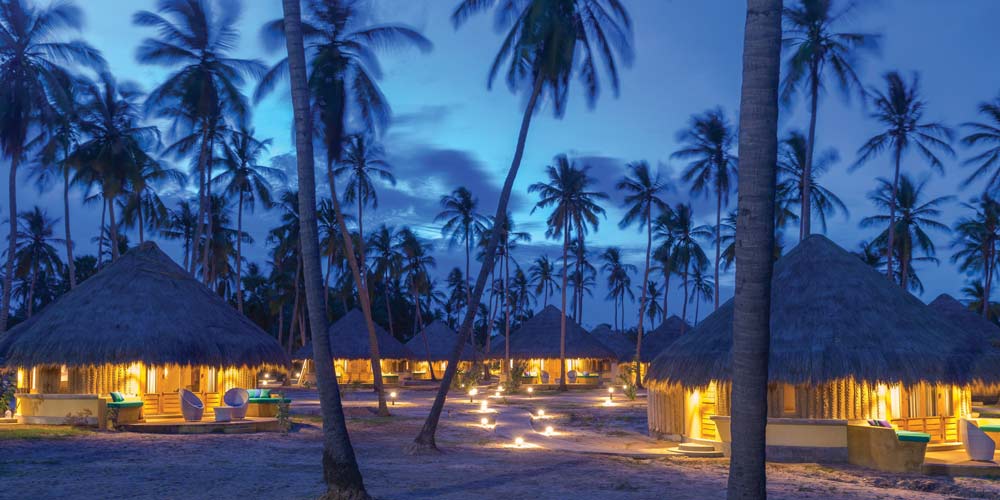 Trying out our surfing techniques, I watch Daisy and Jonah competing for the longest ride. Practising on land, I bounced up on the board like a slightly arthritic Tigger but translated onto the bumpy sea, my total standing time amounts to 10 seconds so I use the excuse of a lost contact lens to watch instead. 'This coastline was all destroyed by the Boxing Day tsunami of 2004,' says our waiter Vipi, he of the dazzling smile and a local trainee who's making a career in tourism. Sri Lanka is a resilient country.
Food at Jetwing Surf is not only delicious but creative. Chef proudly brings out portions of sushi laid over an ice-cold empty wine bottle. I hear latterly that, after the terrorist attacks, the chairman of Jetwing Hiran Cooray travelled all around the island and reassured hotel staff that they would keep their jobs – and asked them to refine their skills in the quiet period before tourists return. Hence sushi on wine bottles and plenty of other creative masterpieces.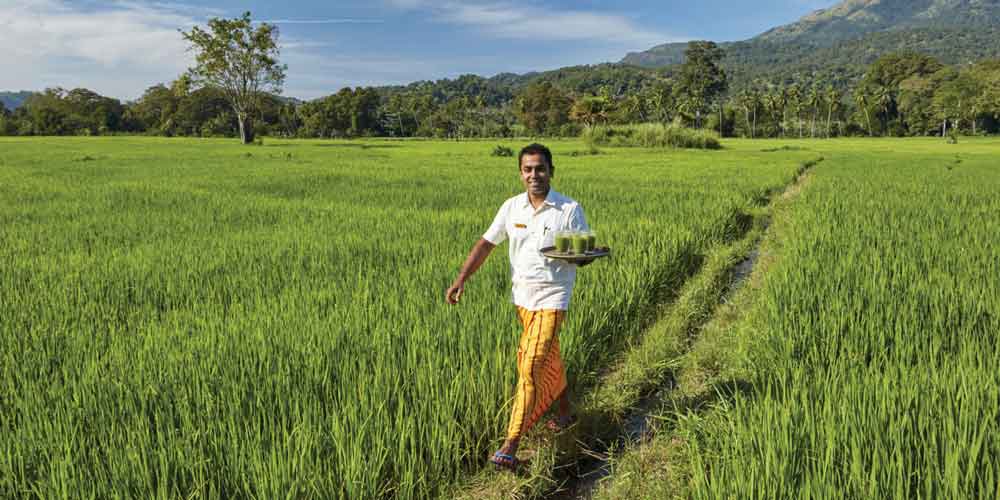 Prior to Jetwing Surf, we had travelled east from the airport and Negombo region through green hills for six hours. 'To the left is Udawalawe National Park,' said Abdul. 'It has up to 300 elephants in 120 square miles.' Over the next few minutes we saw three big elephants grazing near the border fence. 'Result!' said Jonah. 'We have seen one per cent of the population without having to leave the car!'
Leaving the elephants to their habitual munching, we shortly arrived at Jetwing Kaduruketha, situated in the south-eastern foothills, an icon of luxury agro-tourism and modelled after a traditional village home, encompassing 60 acres, of which 50 are paddy fields that produce more than 18 organic varieties of rice farmed by local families. The hotel offers them a fixed sum of money for each acre cultivated to meet their expenses, and once harvested they split it 50:50 and the farmers don't have to repay the money.
We feel a mist cool our skin and arrive at a natural amphitheatre
Gazing out over vibrant green paddy fields towards the darker green of the Poonagala foothills from the infinity pool, Daisy and I chat about our energetic morning, when Sanjay our personal 'butler' led the four of us on bikes to Elle Wala Falls. 'It's not far and not too hilly,' Sanjay had promised us with a cheery smile as we set off. Yet after the third gentle incline, black spots had formed in my eyes that were salty with sweat from the intense sun, and I'd had to dismount, drink litres of water and sit in the shade to recover. Unlike Vanessa and Daisy, regular cyclists, and my more athletic son, I found it hard going.
We left the main road and our bikes and hiked on a narrow path until we felt a mist cool our skin and arrived into what felt like a natural amphitheatre, surrounded by giant boulders, a stony shore and high trees. Understandably, the spot is popular with locals and few who hike up to see it can resist the urge to paddle out into a swimming spot that has the feel of the world's most powerful natural jacuzzi.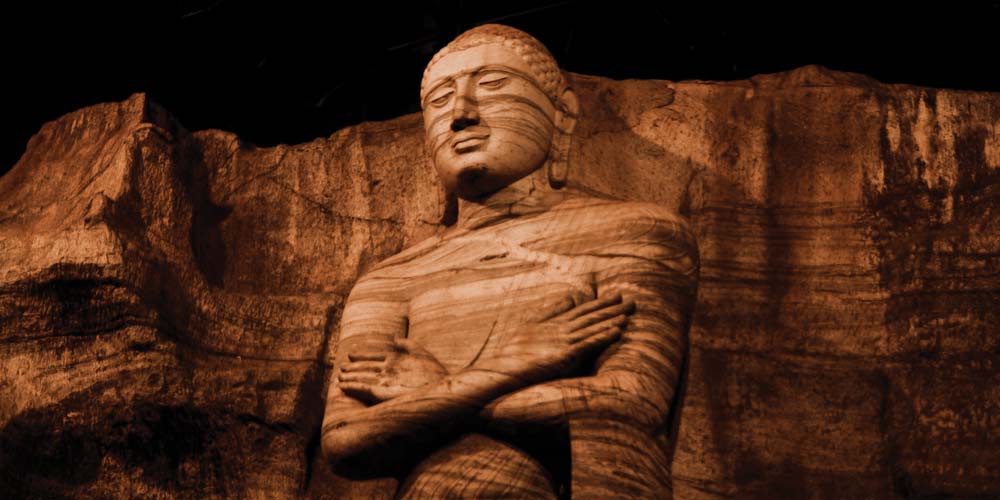 That same night, after a gigantic banquet of local curries, we joined Sanjay again, this time dressed in his camouflage gear for a night safari of the hotel grounds. There was no sign of the one-metre-long monitor lizards that we'd observed improbably resting in the trees during the day, nor the herons or the peacocks. What struck us was the lack of light pollution as only the beam from Sanjay's strong torch illuminated winking frogs and web-spinning spiders.
The east coast is not all about surfing – 150km north of Jetwing Surf is Jetwing Sunrise in Passikudah, where pounding waves are replaced by a lagoon-like calm, ideal for young families, courtesy of one of the world's longest shallow coastlines. Our days here are spent either in the sea or sprawling in hammocks under wide, shady trees; Vanessa filling in her diary and notebooks, colour coding every entry in 10 different tints to denote activity; Daisy sketching; Jonah and I swimming and wrestling in the clear turquoise water and frequently ordering snacks from the nearby beach shack. Each in our own world, but very much together.
Negombo came into view through a burnt orange dusk
From Jetwing Surf, we faced a long journey back west towards Negombo for our final few days. We broke our journey in the ancient city and UNESCO World Heritage site of Polonnaruwa, built between the ninth and 12th century. The overgrown site had been rediscovered by the Victorians in the 19th century. The site was huge, the sun was merciless; this complex garden city was planned by King Parakramabahu I and comprises some monumental buildings and four serene 10-metre-high Buddha figures at Gal Vihara.
Later that afternoon, Negombo came into view again through a burnt orange dusk, and we stepped onto the aged patinated yellow stone floors of Jetwing Beach, our last hotel, which we knew immediately was going to be perfect. Designed by the world-famous Sri Lankan architect Geoffrey Bawa, known to be at the forefront of 'tropical modernism', his style is famous for breaking down the barriers between inside and out, between buildings and landscape. He characteristically links a complex series of spaces – rooms, courtyards and verandas with distant vistas in a single, scenic composition.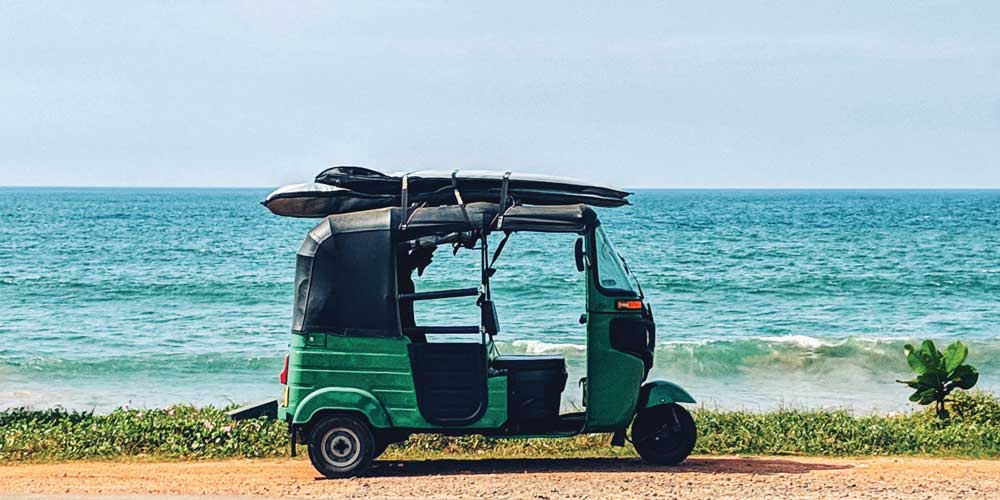 Due to a west coast monsoon, the angry sea was off-limits to swimming but that didn't stop Jonah and I having an exhilarating bodysurf whilst Vanessa and Daisy had spa treatments. At dawn on our last day, I was speeding along Negombo's streets in a rickshaw under ominous slate grey clouds towards the famous fish market. Crowds of locals gesticulated with traders who stood in front of glistening mounds of crabs, sharks, swordfish, eels, tuna and rays jostling for room with street dogs. Without warning, the heavens opened.
I observed a finless slaughtered shark, its slack jaws quickly filling with rainwater. I took refuge in a workers' tearoom. For less than 10p, I watched the theatre of the vendor pouring sweetened, spiced hot tea expertly from head height into my cup. Brilliant white smiles from the friendly punters gestured me to sit down as we all sat out the deluge, characteristic of all Sri Lankans we had met, welcoming us to their beautiful home.
This palm-shaped island has cradled us in a poignant family holiday. Two months later, while we were visiting Daisy at university, she said, 'So where are we going next summer, Daddy?' Perhaps not our last big summer holiday after all.
The Lowdown
Getting there
Sri Lankan Airlines and British Airways fly direct to Colombo. Emirates flies via Dubai.
Where to stay
A seven-night stay with Jetwing Hotels costs from £1,040 per person sharing a double room, inclusive of dinner and breakfast staying one night at Jetwing Lagoon in Negombo, three nights at Jetwing Kaduruketha in Wellawaya, two nights at Jetwing Surf at Arugambay and one night at Jetwing Beach in Negombo.
Where to go when 
For summer holidays, we recommend the east coast. The west and south coast are best for other times of year.
Find out more about family holidays in Sri Lanka