Sponsored Content
With 31 distinctive properties spread around Sri Lanka, Jetwing Hotels offer families excitement and indulgence, and a name they can rely on. Here are five of the best.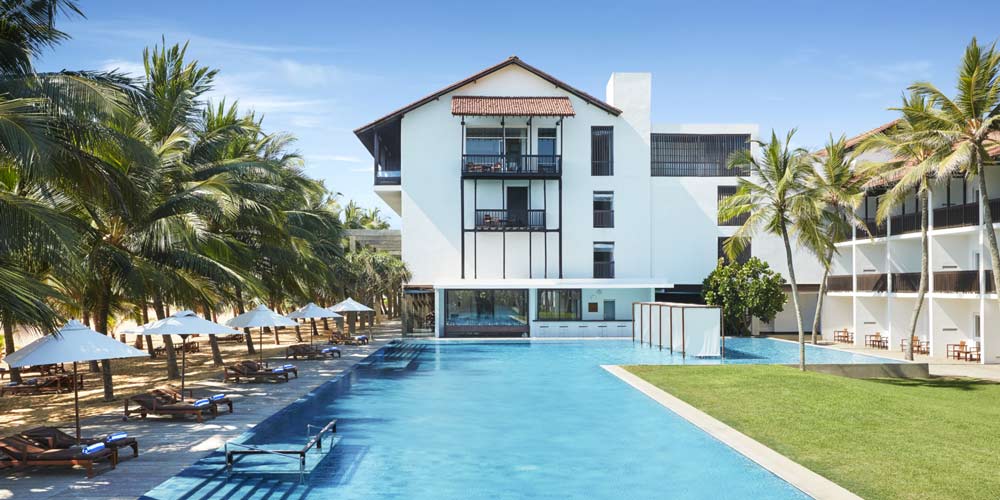 1/5

Jetwing Blue, Negombo

In a city bustling with life, Jetwing Blue resort sits on a beautiful stretch of Indian Ocean beach with sea views from all 120 elegant rooms. Three spacious family rooms have separate sitting areas for an extra bed or cot. There's a magnificent pool and beachside bars to enjoy the gentle sea breezes. Parents can enjoy the spa while young children are well looked after by hotel staff. When it comes to dining, The Kitchen hosts magnificent buffets as well as scrumptious seafood BBQs. The Centre Point Grill & Bar and the Float offers the best wines and drinks in a casual setting in view of the sea.
Find out more about family holidays at Jetwing Blue resort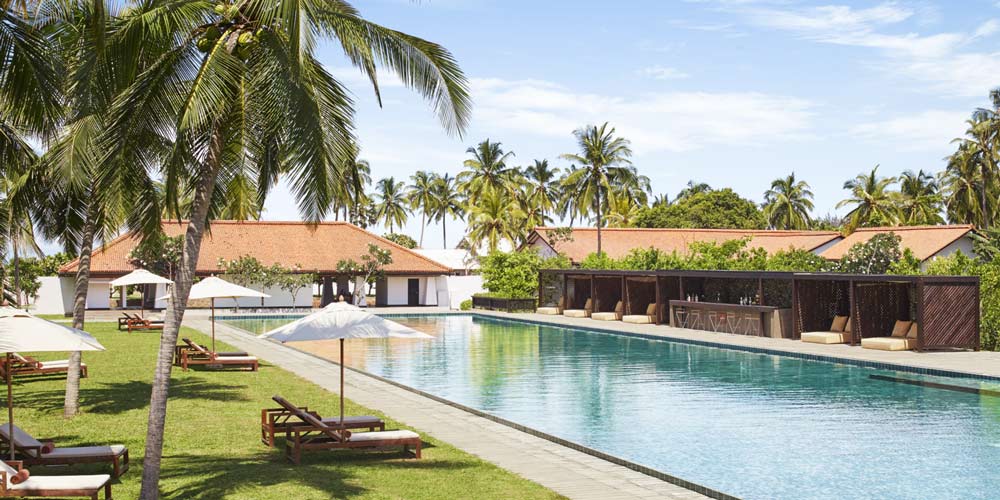 2/5

Jetwing Lagoon, Negombo

In view of the serene Negombo Lagoon and the Indian Ocean, Jetwing Lagoon was first resort designed by renowned architect Geoffrey Bawa, and is famous for its 100m-pool set in the centre of the property. The 55 rooms are of unique architectural designs complimented by state of the art facilities with open bathrooms. Fourteen of these are spacious family rooms. The lagoon provides plenty of activities from Jet Ski rides to canoeing and much more. Inspired by the local flavours, the restaurant and bar allows your family to indulge in a variety of local and international fare.
Find out more about family holidays at Jetwing Lagoon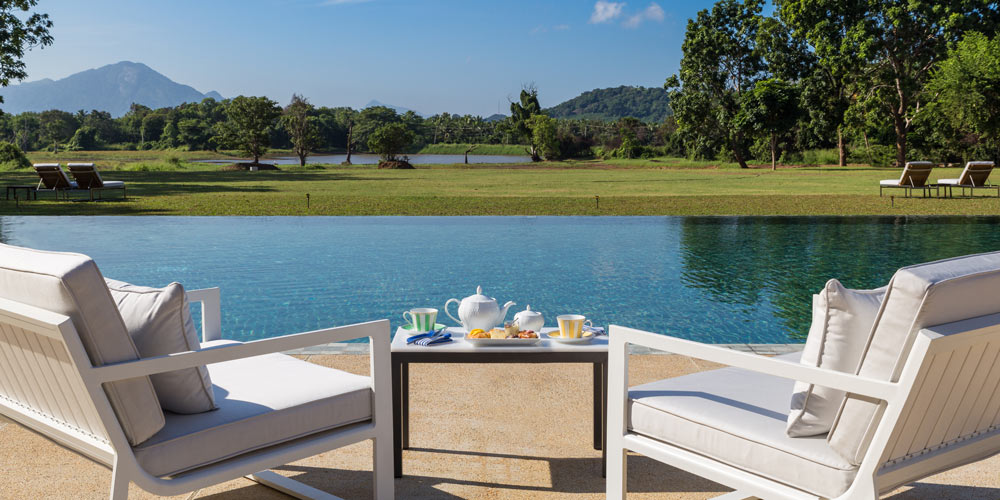 3/5

Jetwing Lake, Dambulla

The all-new Jetwing Lake is 5km away from the Dambulla town and is tucked away in verdant foliage with vast lawns. Jetwing Lake overlooks the Siyambalaweva water tank and mountains beyond. In keeping with the nature of the resort, the 94 rooms are painted in warm earthy colours and feature private and spacious balconies. Jetwing Lake promises the ultimate dining experiences serving an array of delectable local and international cuisine including delicious Chinese food. Families will also love the open deck bar, fully-fledged spa, gym.
Find out more about family holidays at Jetwing Lake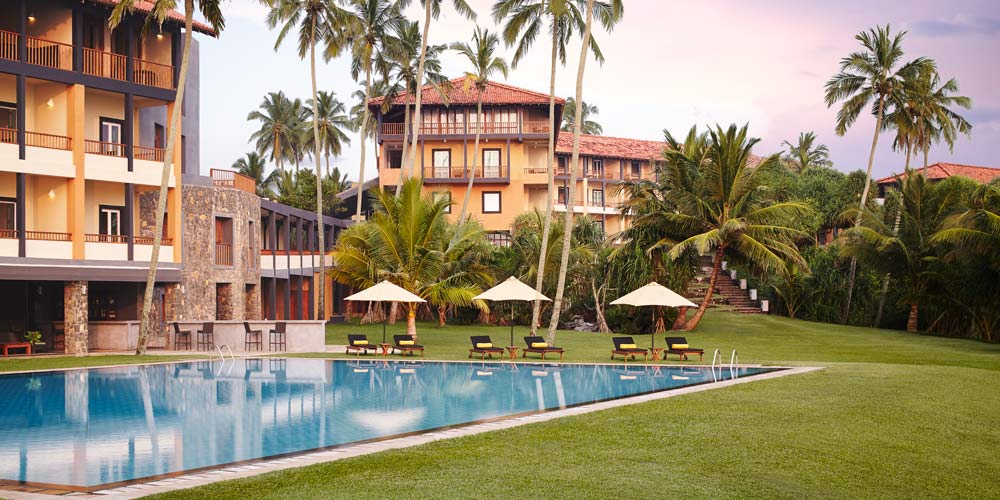 4/5

Jetwing Lighthouse, Galle

Jetwing Lighthouse is well known for its historic flare immersing guests in the rich colonial past of Galle. Designed by the famous Sri Lanka architect Geoffrey Bawa, the property offers everything from signature dining experiences to relaxation therapies at the pool overlooking the beach. Its 63 Indian Ocean-view rooms combine the traditional and modern, with jade green windows, polished teak with soft linen and pillows. Cardamom Cafe serves the finest in fusion gastronomy, whilst the Ayurvedic Spa offers pampering treatments. Kids will love the tennis courts and sports facilities.
Find out more about family holidays at Jetwing Lighthouse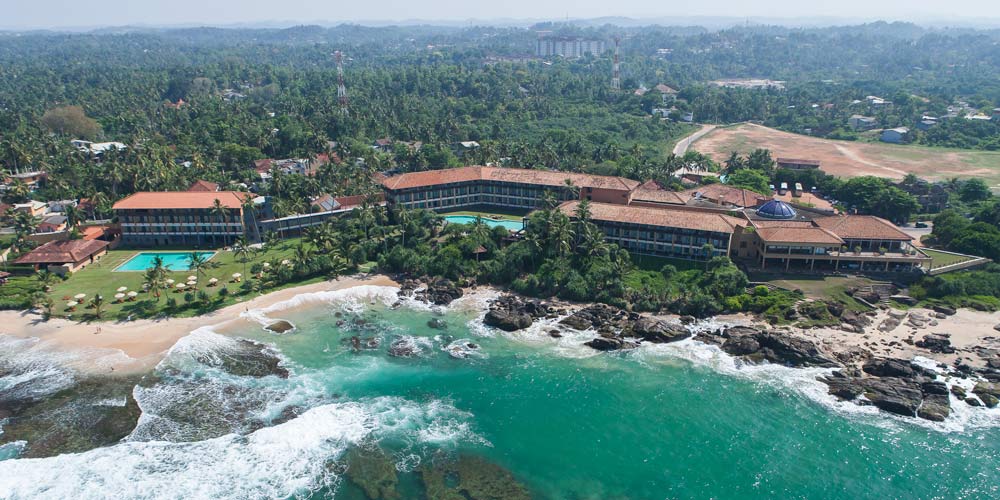 5/5

Jetwing Yala, Yala

Jetwing Yala seamlessly blends into the surroundings allowing families to be at one with nature. Located a few metres away from the Yala National Park, Jetwing Yala is a haven of wildlife where families can spot endemic bird species, wild boar and elephants in this untamed, semi-arid jungle. Enjoy a wildlife safari with the hotel's resident naturist. With professional lifeguards on watch, enjoy a sea dip or play a game of volleyball at the private beach protected by sand dunes. The 80 tastefully designed rooms including a spacious family room, are decorated in warm earthy tones.
Find out more about family holidays at Jetwing Yala
Love the sound of Jetwing Hotels for a family holiday? Find out more about the rest of their 31 fantastic hotels in Sri Lanka