Singapore is a popular stopover destination to rest and recharge your batteries on a long haul trip. There's so much to explore with children of all ages but, with limited time, you're going to have to choose your activities wisely. To help you out, Clare Fisher from Travel The World Family has given her 9 top tips for a stopover in Singapore.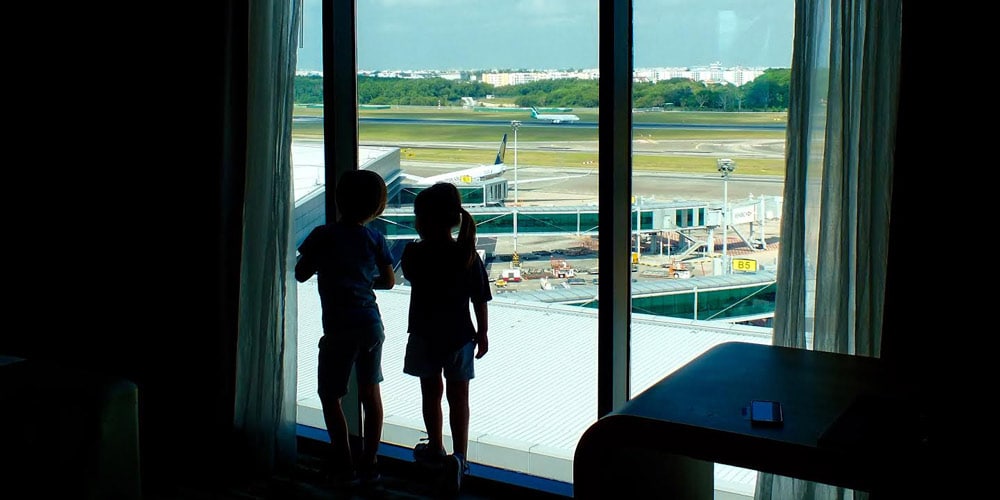 1/9

Where to stay

Luckily, Singapore is incredibly convenient for travellers, with all family attractions relatively close to one another and comfortable and efficient public transport to link them all together. Even though Singapore is quite compact, if you have younger children it's a good idea to choose accommodation close to a train station to make it even easier.

Bay Hotel is just a three minute train journey from Sentosa Island, where you will find a lot of Singapore's family attractions. The station to get there is just across the road from the hotel entrance, conveniently linking you to other places of interest like Marina Bay. Plus, it has a pool for that all-essential daily cool off in the gloriously warm Singapore weather.

If you're suffering from jet-lag and travelling with little ones, alleviate any extra stress by getting your head down for at least a night at The Crowne Plaza Changi Airport Hotel. Located in Terminal Three, it takes a whopping three minutes to walk from T3 arrival hall to the hotel entrance, which could be just what you need after a long flight. You'll need to recharge your batteries as much as possible to make the most of your trip, enjoy your experiences and fit as much as possible in.