Singapore is a popular stopover destination to rest and recharge your batteries on a long haul trip. There's so much to explore with children of all ages but, with limited time, you're going to have to choose your activities wisely. To help you out, Clare Fisher from Travel The World Family has given her 9 top tips for a stopover in Singapore.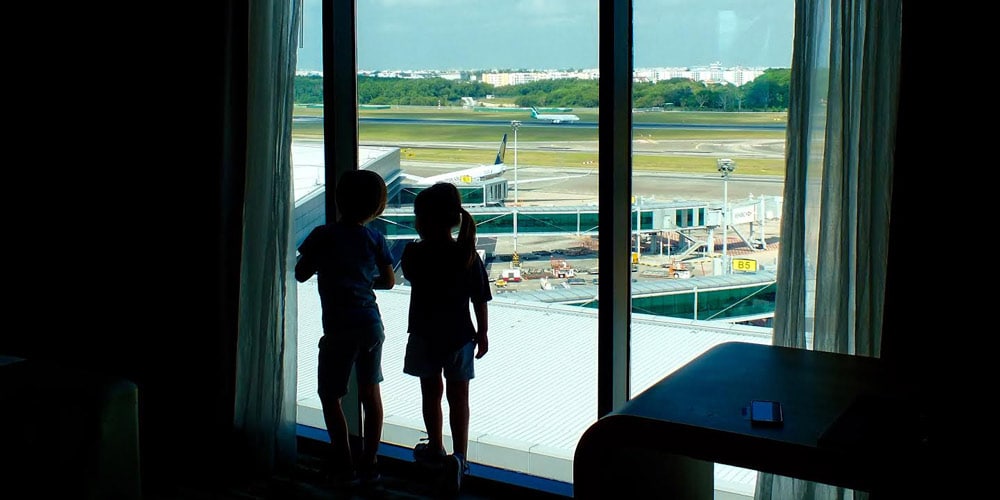 1/9

Where to stay

Luckily, Singapore is incredibly convenient for travellers, with all family attractions relatively close to one another and comfortable and efficient public transport to link them all together. Even though Singapore is quite compact, if you have younger children it's a good idea to choose accommodation close to a train station to make it even easier.

Bay Hotel is just a three minute train journey from Sentosa Island, where you will find a lot of Singapore's family attractions. The station to get there is just across the road from the hotel entrance, conveniently linking you to other places of interest like Marina Bay. Plus, it has a pool for that all-essential daily cool off in the gloriously warm Singapore weather.

If you're suffering from jet-lag and travelling with little ones, alleviate any extra stress by getting your head down for at least a night at The Crowne Plaza Changi Airport Hotel. Located in Terminal Three, it takes a whopping three minutes to walk from T3 arrival hall to the hotel entrance, which could be just what you need after a long flight. You'll need to recharge your batteries as much as possible to make the most of your trip, enjoy your experiences and fit as much as possible in.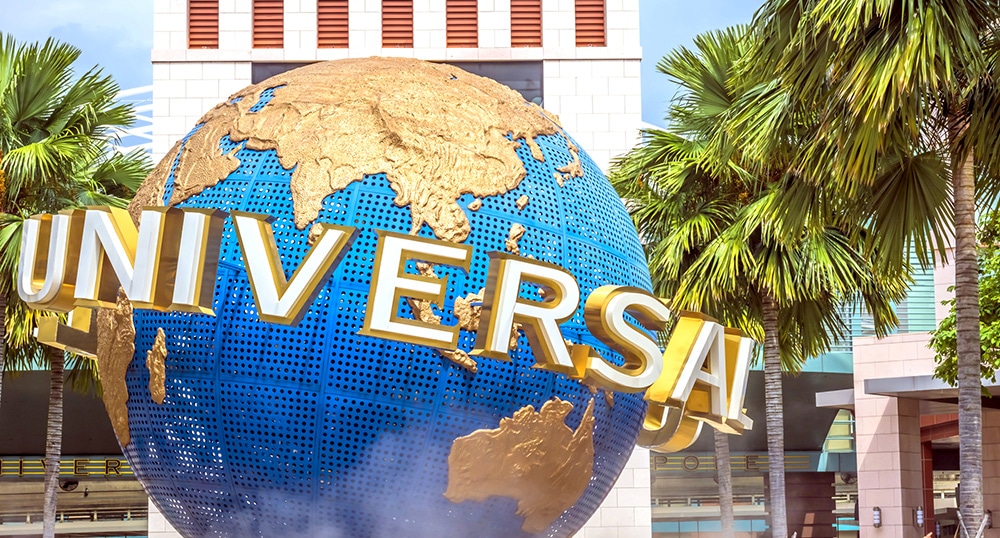 2/9

Visit Universal Studios
Southeast Asia's only Universal Studios theme park features 24 rides, shows, and attractions across seven themed zones. It is the most recently built Universal Studios in the world and has been repeatedly hailed as 'the best'. It has everything from the world's tallest duelling roller-coasters for an adrenaline rush, to kid-favourite life-size characters that your little ones will love. Arrive at opening time to make sure you have enough of the day to experience everything, plus there's a chance that they may even choose your family to open the park. Minimal planning and guaranteed fun means it's ideal for a family day out on a stopover in Singapore.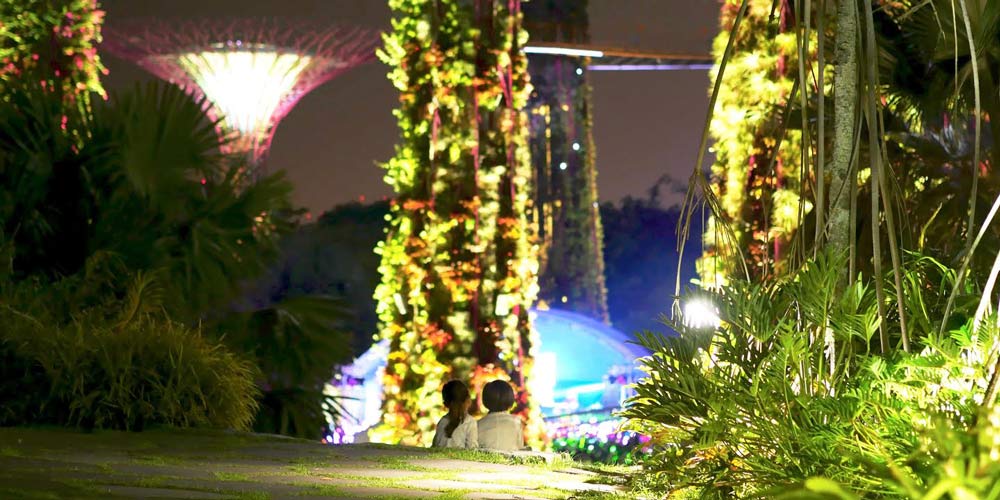 3/9

Stroll around Gardens By The Bay

One of Singapore's unique and signature attractions. Not to be missed, Gardens by the Bay is a showpiece of horticulture and garden artistry that presents the plant kingdom in a whole new way, entertaining whilst educating local and international visitors with plants not usually seen in this part of the world, ranging from species native to cool, temperate climates to tropical forests and habitats. The outdoor gardens are free to walk around but you will need tickets to access other areas. To make sure you have enough time see everything, you might want to plan a full day here. Try to stick around until after sunset to see the gardens lit up at night.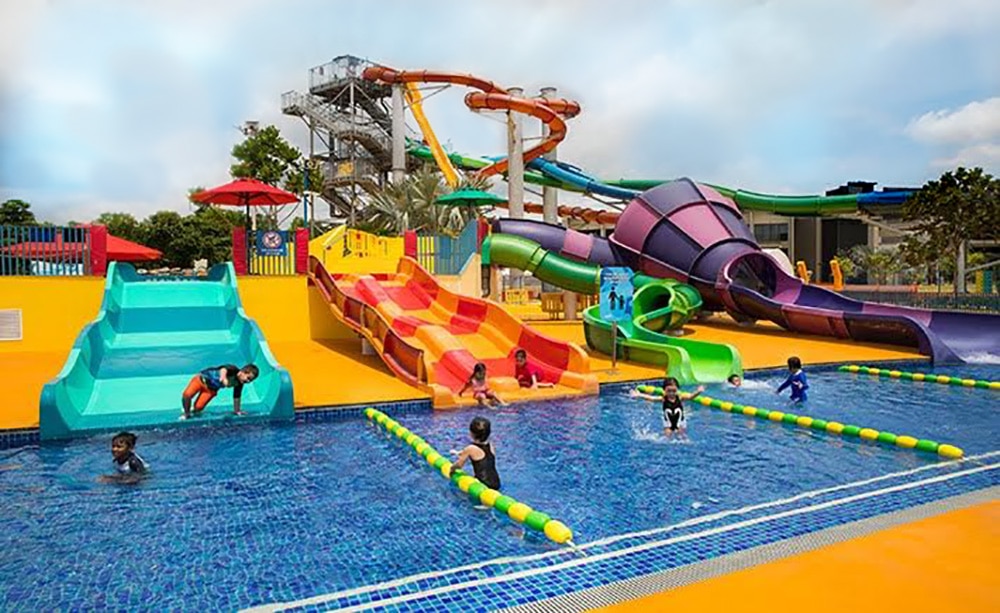 4/9

Get Wild Wild Wet

Situated in Downtown East, Wild Wild Wet is one of Singapore's largest and most popular waterparks. The park was awarded the Pro-Family Business Mark for providing numerous family-friendly facilities such as life-jackets, baby carriers, nursing rooms and shower cubicles. They have a variety of rides to match, including adrenaline pumping slides and a kids zone. There's a range of ticket options that you can purchase online, but you can also get these at the venue on the day of entry if you prefer. A great family fun-filled option, especially if you're looking to cool off from the Singapore heat!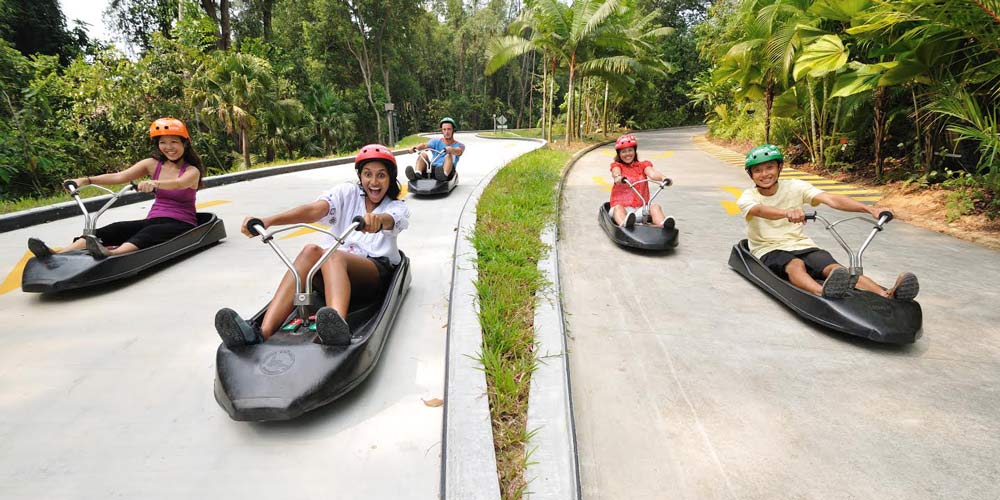 5/9

Zoom on a Skyline Luge

The Skyline Luge is a fun-filled adventure activity, suitable for all ages and levels of experience (so don't worry if you've never even heard of a luge before). This wheeled gravity ride provides riders full control over their descent on purpose-built track; an adventurous way to see views over Singapore. Thrill-seekers can navigate the Jungle Trail or challenge themselves on the Dragon Trail before trying one of two brand new luge tracks – Kupu Kupu (638m) and Expedition (358m) – that twist and turn through the mystical forest. With 2.6 kilometres of fun, feeling the cool wind in your hair as you zoom down the tracks, this is one family ride you'll never forget. Too add an edge to this experience, you can also ride at night.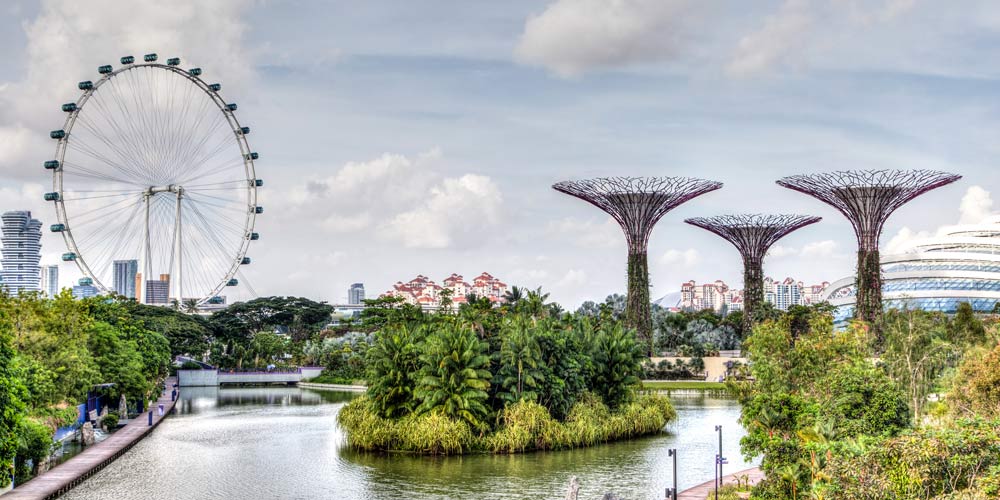 6/9

Take a spin on the Singapore Flyer ferris wheel

Although there are many great ways to get amazing views over Singapore, if you're looking for something a little more luxurious, you can take a ride on Asia's largest, giant ferris wheel. The pods are kept clean and modern, allowing a scenic trip over the Marina, which measures 165 metres at its tallest point. It take around thirty minutes to do a full rotation but it doesn't end there – to take your trip to the next level, you can choose from different packages to have in your pod and enjoy champagne, or even a romantic dinner, if you're taking some alone time. With other activities nearby, like Flight Experience, where you can be a pilot for the day, the XD Theatre, shopping, dining and much more, it's an ideal area to plan a day around.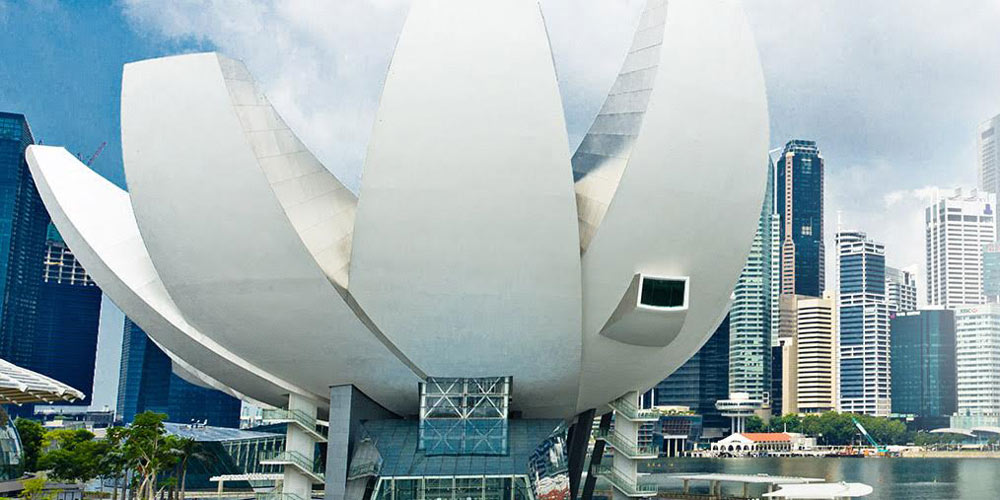 7/9

Explore at the ArtScience Museum

The iconic, lotus-inspired ArtScience Museum is Southeast Asia's leading cultural institution, exploring the relationship between art, science, technology and culture in both permanent and touring exhibitions. Interesting, entertaining, and educational, it suits families with kids of all ages.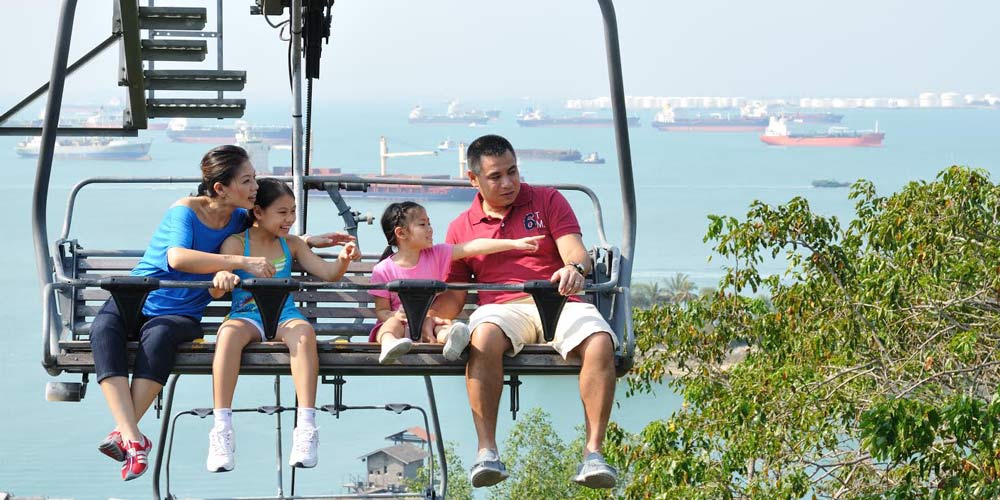 8/9

Take a Sky Ride

The Sky Ride provides a unique way experience the incredible sights of Singapore. Jump aboard for a bird's eye view of Sentosa Island and Singapore city skyline, you might even see the cheeky cockatoos that often entertain guests. When night falls, cosy up for a romantic ride under the stars and soak up the atmosphere while catching glimpses of the mesmerising Wings of Time show, a multi-sensory extravaganza.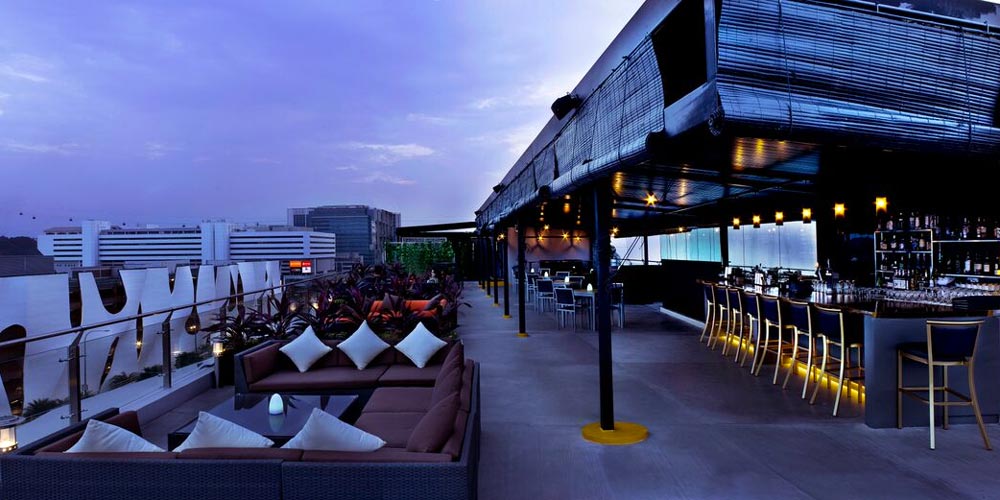 9/9

Kick back at Propeller Bar

Located on the roof of Bay Hotel, Propeller Bar has a panoramic view of the harbourfront precinct and fireworks. The rooftop bar is the ideal chill out spot for the family after a day of fun. Enjoy a range of tantalising dishes suitable for everyone, happy hour drinks and some of Singapore's best cocktails. Go for a bespoke creation or one of the bartenders' specials while enjoying the great service and atmosphere.

[nextpage]