A holiday is all about getting a different perspective on the world, but usually it's only temporary. It might mean swapping the everyday routine of school and work for a week in a seaside resort, a ski chalet or a safari camp. But what if a holiday could have such an impact, especially on the kids, that it changed the way they see the world forever? Discover eight incredible holiday experiences that could set kids on the course they'll follow for the rest of their lives.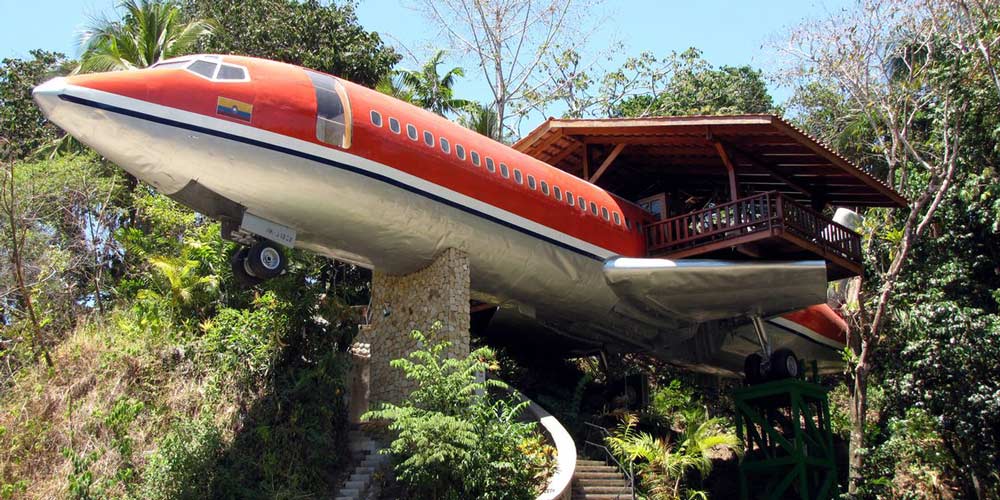 1/8

 Fuel their imaginations with extraordinary places

Stay in an airplane in the jungle, Costa Rica

Ready to be the coolest parent ever? Picture the kids' faces when they find out your 'hotel' is in fact a jumbo jet sticking out of the South American jungle. At Costa Verde in Costa Rica, a 1965 vintage Boeing 727 aircraft has been refurbished and transported to the Manuel Antonio National Park, creating one of the world's most epic two-bedroom suites. The plane is supported by a concrete plinth that tucks 15 metres into the jungle canopy. Inside, it's all about luxury and the furnishings are made from hand-carved teak. You'll be fighting the kids over who gets the rear bedroom, which boasts a handcrafted deck on top of the plane wing.

Price: Two-bed suite approx. £313 a night.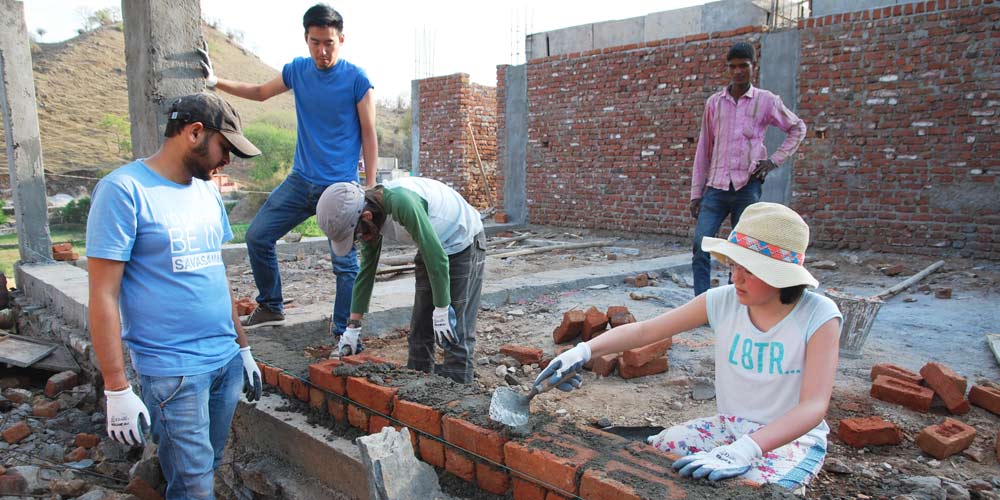 2/8

Give something back

Help build a school, India

If you haven't tried it yet, it's hard to overstate the rewarding feeling of giving your time to others on a volunteering holiday. For a trip that's sure to fire your kids' imaginations and make them aware of people less fortunate, Family Traveller recommends booking a trip with Me to We, a Canadian Charity that works closely with Audley Travel in the UK. Me to We works with local communities in India, Kenya and Central America to improve health, sanitation, clean water and livelihoods.

Family Traveller's Editor, Jane Anderson, travelled with her family to a rural primary school in Kalthana village in Rajasthan with her children, Scarlett (13) and Fin (10). They helped at the school and assisted local builders (see above!). But it's the money you pay to go on a Me to We trip that is the real help. Half of their profits are donated to the WE charity and the other half is reinvested to help enterprise and social mission. Read about Jane's inspiring trip.

Price: Four nights at Me to We Araveli Cottages and Tented Camp with all meals and experiences costs from £3,995 per person; or it can be booked as part of a 12-day tailor-made itinerary through northern India with Audley Travel.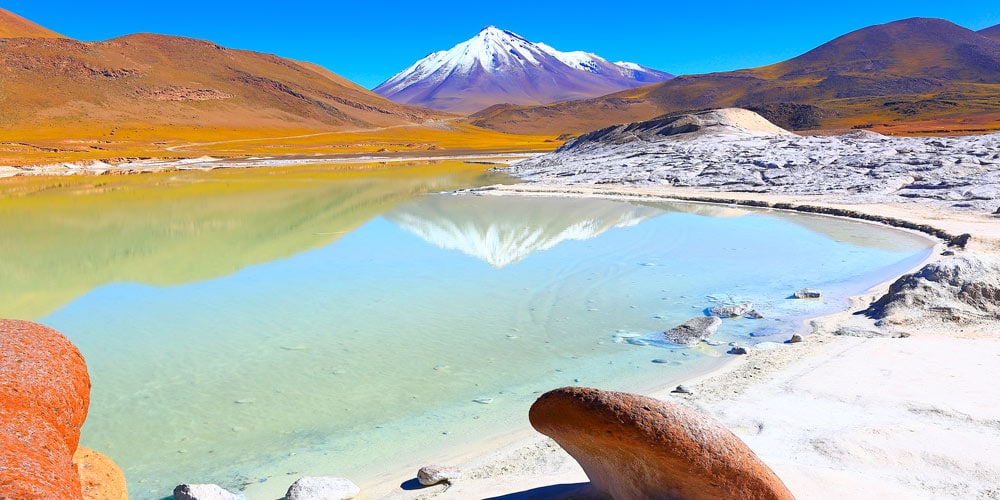 3/8

Show them a whole new world

Explore an other-worldy desert, Chile

Chile's Atacama Desert is like nowhere else on earth. It's one of the world's highest and driest places – a landscape that is literally and figuratively out of this world. The ground is so arid and the water supply so short, it seems a miracle that such a vast ecosystem lives here. Children will not believe their eyes when they come face-to-face with giant sand dunes, red vistas that look like the surface of Mars, smoking volcanoes and bright blue lakes. There are plenty of ways to have adventures in this unearthly place, including sandboarding, bathing in hot desert springs and stargazing under the clearest skies on earth.

Price: Latin American specialists Last Frontiers offer a 10-day holiday, which includes three nights in San Pedro de Atacama, the gateway to the Atacama desert. From £4,360 per person, including flights, full board and a range of excursions in the Atacama.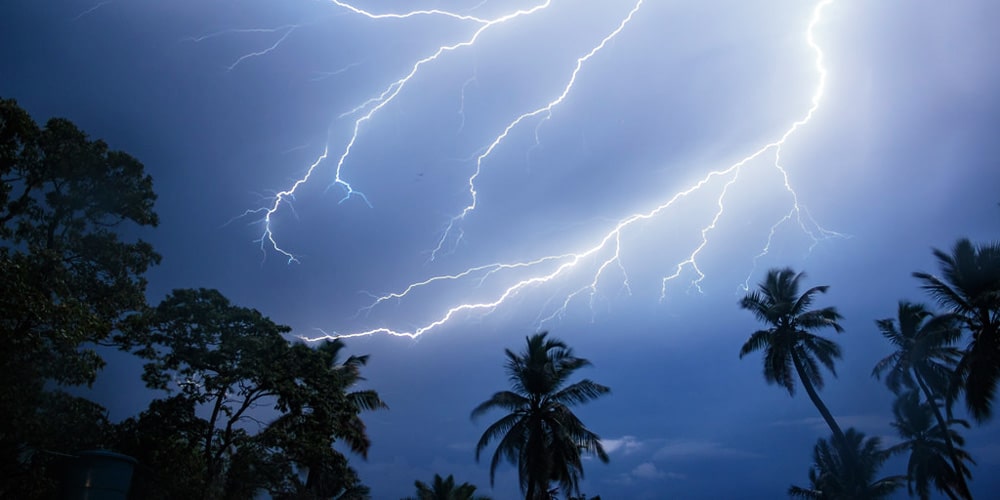 4/8

Take them to another planet (well, nearly)

Chase lightening storms in Venezuela 

By the time your kids are grown up, intergalactic holidays might be par for the course but, until then, there's a way aspiring astronauts can have an out-of-the-world experience, here on earth. The biggest planet, Jupiter, is famous for its Red Spot, a relentless storm three times the size of earth, that's been raging for nearly 350 years. For little ones fascinated by Jupiter's awesome storm, a trip to Venezuela's Catatumbo River is a thrilling adventure.

Catatumbo has been declared as the lightning capital of the world by NASA. The night sky blazes with an average of 28 lightning strikes every minute. Storm-watching tours are available to anyone over two years old – and the later kids are allowed to stay up, the more bolts they'll see! Lightening tours depart from Merida. This city is also home to the Museum of Science and Technology, which is targeted specifically at children and has its own planetarium. Mérida is also the perfect spot to stay if you want to check out the observatory and the astronomy museum of Centro de Investigaciones de Astronomia.

Price: Alan Highton of Catatumbo Camp (+58 414 756 2575) runs three-day/two-night tours to see the Catatumbo lightning from £106pp, including accommodation, food and transport from Mérida. Note: Under no circumstances should visitors to Venezuela pre-pay for tours with Bolivars online.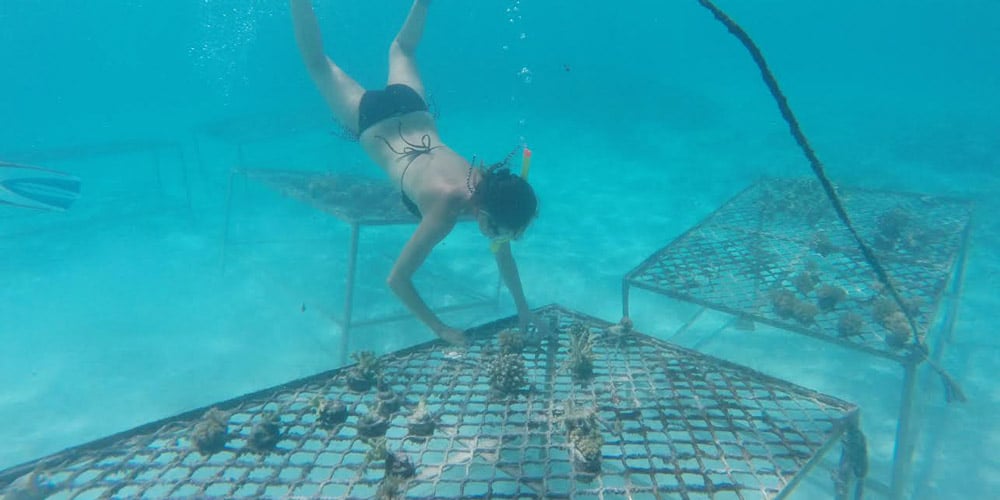 5/8

 Learn something remarkable

Plant coral in the Maldives

Coming home from holiday with a cool new skill is much more enriching than returning with a just a suitcase of dirty laundry. For something a little different, head to Addu Atoll, the southernmost island in the Maldives. Here, Shrangri-La Resorts have built vast luxury villas, but also work to preserve and protect the marine and jungle environments. Coral is a living creature under huge threat (it's estimated that 60% of the world's coral will die before 2030) and one of the highlights of staying at Shangri-La Villingili is helping to replant fragmented corals to regenerate reefs.

Kids get the special opportunity to stick living pieces of coral onto concrete plugs, before gently taking them down into the water to the coral gardens. Once it's anchored, 75% of replanted coral will grow. Taking a snorkel tour of a coral nursery is an unforgettable experience and it's heartening to think your piece of coral may flourish.

Price: Destinology offers seven-night stays at Shangri-La Villingili in July 2019 from £1,9200 per person.

 Find out more about coral planting in the Maldives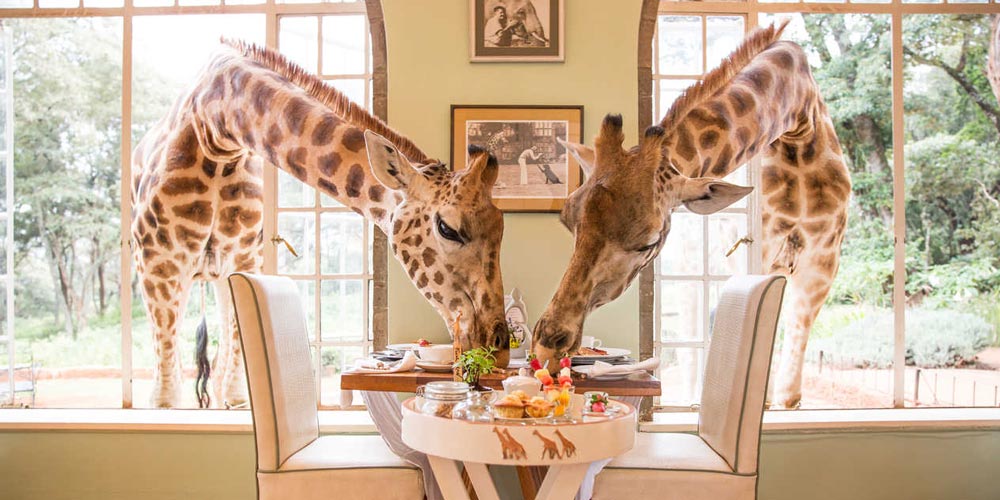 Image: The Safari Collection
6/8

 Ignite a passion for nature

Share your breakfast with giraffes, Kenya

For a special, once-in-lifetime experience, check into Giraffe Manor in Nairobi, Kenya. You'll stay in a gorgeous 1930s manor house, while getting up close and personal with magnificent wild animals. Undoubtedly the best thing about Giraffe Manor is the resident Rothschild giraffes. You'll wake to find the herd grazing on the leaves that cover the manor house, their huge heads just outside your bedroom window. Meal times will be the highlight of your stay, as this is when the friendly creatures like to stick their long necks in through the windows in search of a treat. The manor is located next to Nairobi's Giraffe Centre and is a wonderful place to ignite a child's lifelong passion for African wildlife. 

Price: A night at Giraffe Manor costs approximately £875 per adult sharing and £605 per child. The manor house has two family suites.
7/8

 Inspire an interest in world politics and social issues

Ellis Island, New York

New York is an exciting choice for a family holiday and a great place to open kids' eyes to important current sociopolitical issues. For a timely look at immigration, take a trip to Ellis Island, in Upper New York Bay. Ellis Island was the gateway for 12 million immigrants to the USA from 1892 to 1954. The federal government used the island to make sure the immigrants were free from disease and could support themselves in the US. Today, Ellis Island is part of the National Park Service and families can visit the main building, which is now an immigration museum.

Price: There is no entrance fee to Ellis Island, but the only way to visit is via a ferry, approx £14 for adults and £8 for children. Most tickets include access to Ellis Island and Liberty Island (site of the Statue of Liberty). For tickets and availability contact Statue Cruises.

9/11 Memorial Museum and One World Observatory, New York 

For kids over seven, the 9/11 Memorial Museum is the best place to explore the implications and significance of 9/11. The One World Observatory is the tallest building in the Western Hemisphere, but it offers much more than a fantastic view. Here, kids can look out over New York and get a sense of the city's invisible spirit.

Price: Admission to the One World Observatory costs £30. The 9/11 museum is a nonprofit foundation and there is no fee to enter, although donations are appreciated.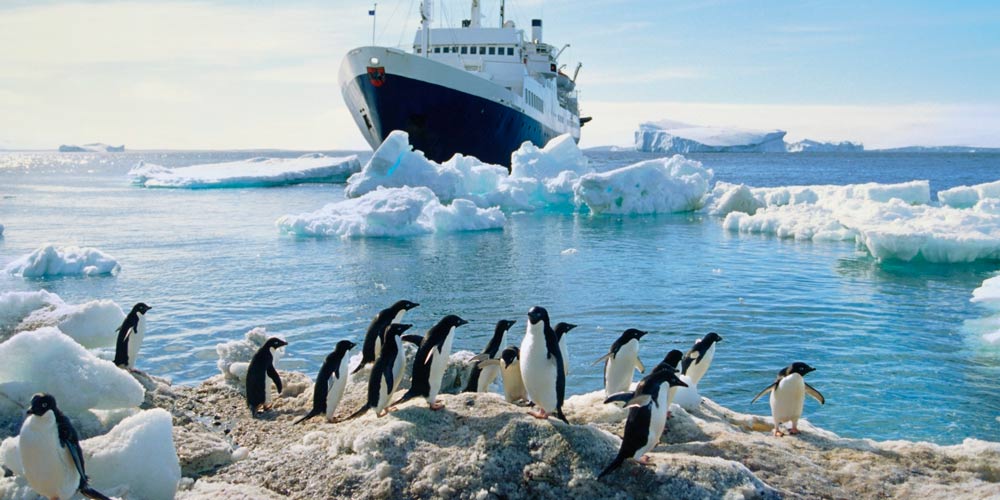 8/8

 Explore the extremes of planet earth

Set sail for the ultimate adventure, Antarctica 

For a holiday that will blow your entire bucket list out of the water, set sail on the Vavilov, from Ushuaia in Argentina to Patagonia and travel for two days across the Drake Passage to Antarctica. On a trip best suited to older kids and teens, you'll cruise towards the icy continent and feel like discovering a place for the first time. The landscape is breathtakingly dramatic and it's common to experience a flood of emotion (just try not to cry outside or your tears will freeze).

Whether your favourite thing is the icebergs, whales, penguins or incredible excursions – the things you and the kids see in Antarctica will live in your soul forever. For those lucky enough to go, travelling to the world's most mysterious and untouched continent is the ultimate travel experience that will leave kids itching to see what else is out there.

Price: 10-night Arctic expeditions with One Ocean Expeditions cost from £11,295 per person. Return flights from London to Ushuaia via Buenos Aires start at approximately £866.