Idyllic islands like Palawan in the Philippines or Thailand's Koh Samui, deserve their place on the list of 'Top 10 most beautiful islands in Asia'. But the world's biggest continent is famous for archipelagos, and many of its loveliest isles are still hush, hush.
So if you like the idea of travelling where few have gone before, here's the rundown of the lesser known, but no less astonishing, islands of Asia.
1/10

Pom Pom Island, Malaysia

Tiny Pom Pom Island is just off the south west coast of Borneo. It's surrounded by the Celebes Sea, and takes less than an hour to walk right round.

There are almost more Hawksbill and Green sea turtles here than people, the coral gardens are spectacular, tropical temperatures sit between 25 and 30˚ all year round, and even monsoon season doesn't amount to much more than an occasional shower in July and August.

How to get there: Flights from the UK to Kota Kinabula take just under 17 hours. Regular flights to Tawau Airport take 50 minutes. Semporna is an hour's drive north of Tawau, and Pom
Pom Island is 40 minutes by boat from Semporna.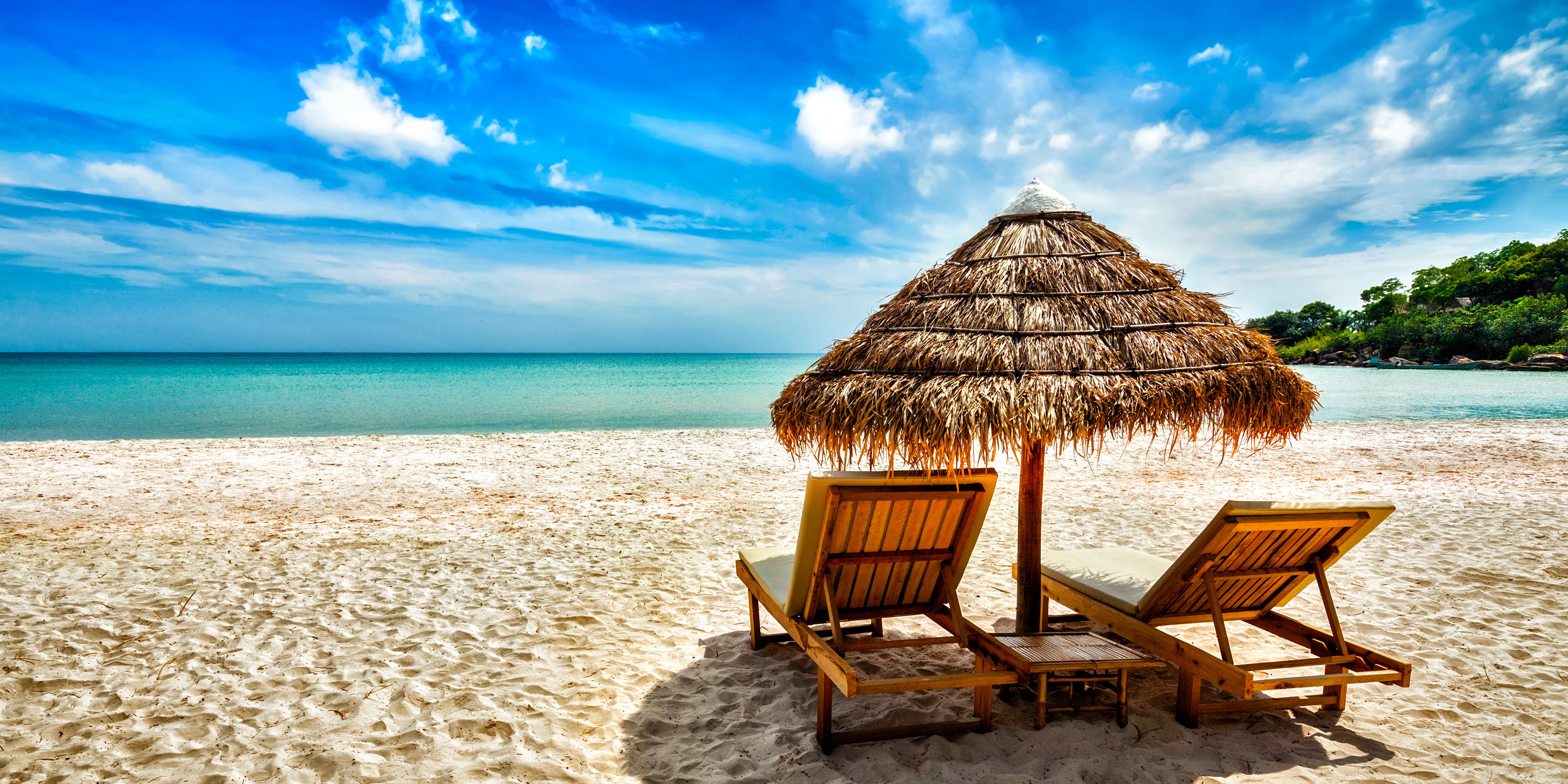 2/10

Song Saa Island, Cambodia

Song Saa is part of the Koh Rang archipelago in south west Cambodia. It's privately owned by Song Saa Resort, pioneers in sustainable travel, and community and cultural conservation. They established the country's first protected marine reserve here, and are guardians of everything from ethereal beaches and wild rainforest to the phosphorescent plankton which magically light up the sea after dark.

"Luxury that treads lightly", is the resort credo. Unimaginably beautiful is the overall look. So it's all the more delightful to find families are very welcome, and child-size adventures are all part of island life.

How to get there: Flights from the UK to Phnom Penh take 14 hours. Song Saa Resort collects guests at Phnom Penh Airport.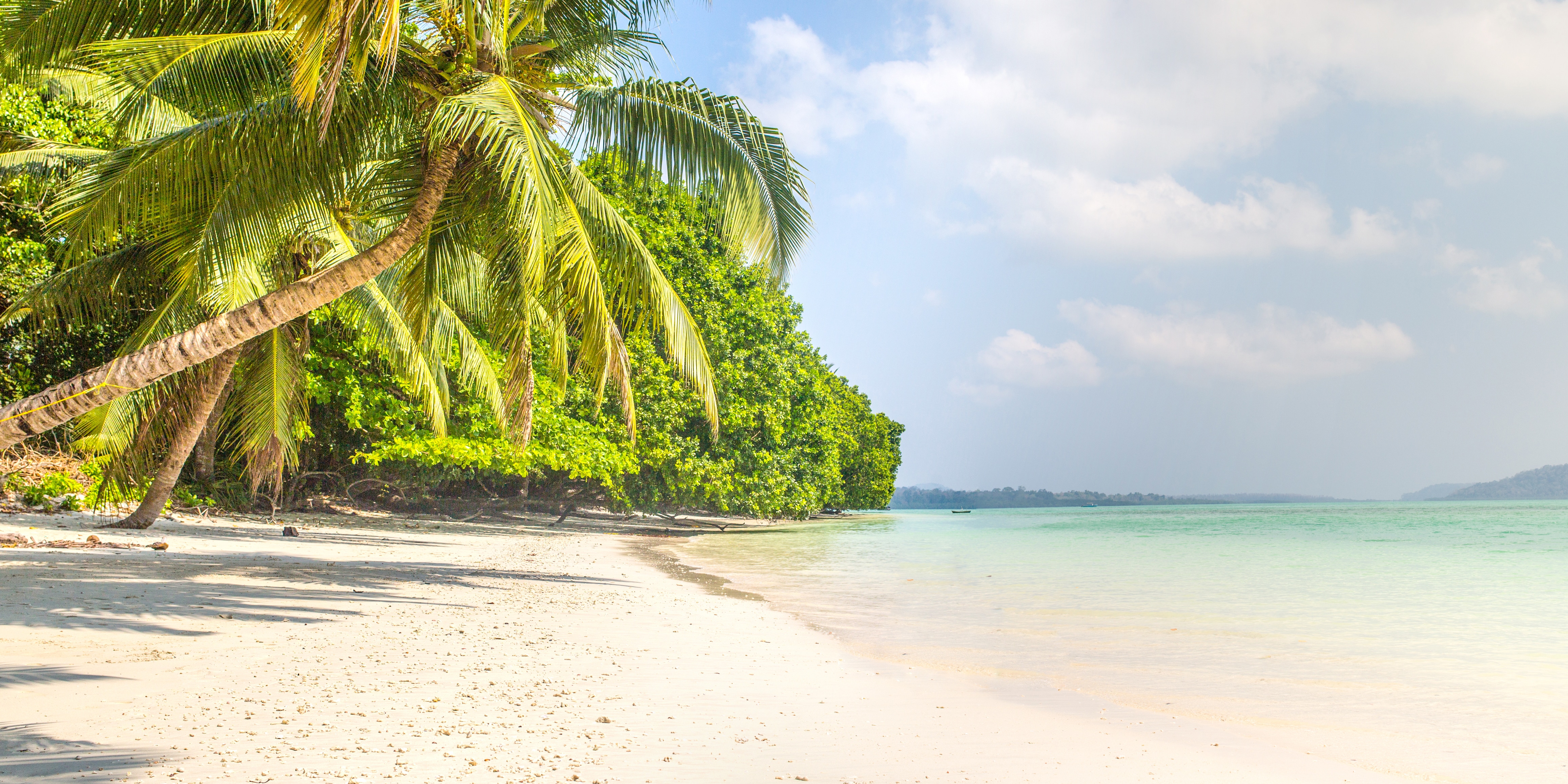 3/10

Havelock Island, India

No international airport, no crowds, very little in the way of development, and a beach where elephants come to swim in the morning; if any of that sounds enchanting, it's all waiting for you on Havelock Island.

One of the Andaman Islands, off the south east coast of India, Havelock is warm and sunny most of the year. There isn't a whole to do, but the exquisite white sand beaches, lush jungle and shallow, swimmable seas could well be all you need.

How to get there: Flights from the UK to Port Blair take 16 hours. The catamaran crossing from Port Blair to Havelock Island takes 90 minutes.
4/10

Flores, Indonesia

Flores is one of the Lesser Sunda Islands, just over an hour's flight from Bali. It hasn't really been discovered, yet, so you can expect to have its spectacular crater lakes and pristine beaches, sky-piercing volcanic peaks, ancient villages, and lush, unexplored jungle, pretty much to yourself.

If you do see other visitors, chances are they're here in search of Komodo Dragons. Flores is near neighbour to Komodo Island and a day sail to see the world's largest lizards is an experience not to be missed. Choose a cruise with time for Komodo's pink sand beaches, and fabulous snorkelling.

How to get there: Flights from the UK to Bali take 16 hours. Flores is an hour's flight from Bali.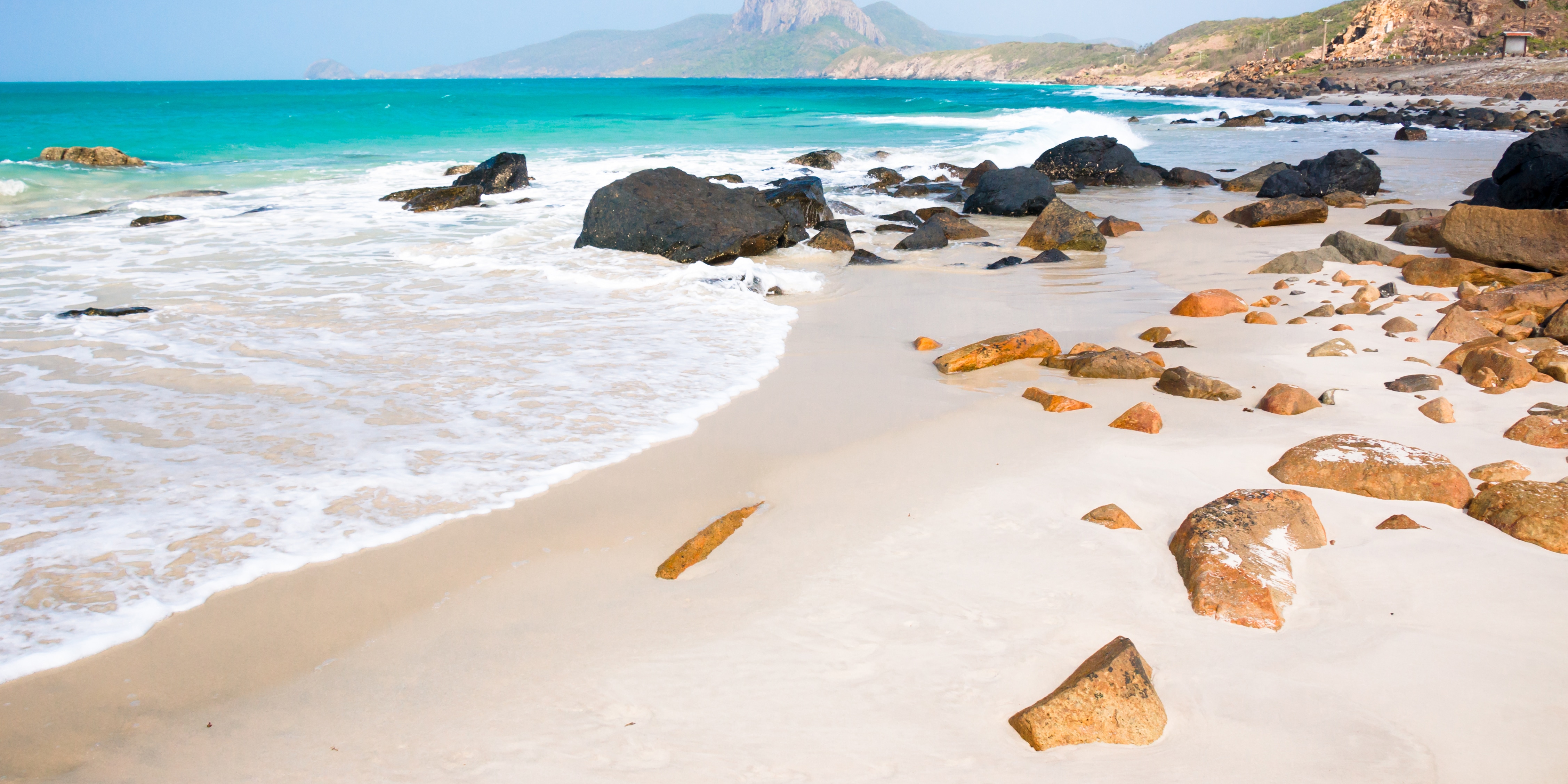 5/10

Con Dao, Vietnam

Paradise doesn't have to be just nodding palms and utterly deserted beaches. Con Dao, just off the south west coast of Vietnam, mixes island-of-escapism loveliness with French colonial seaside towns, historical intrigue, and some serious wildlife spotting; think giant black squirrels, and rarest of rare geckos.

How to get there: Flights from the UK to Con Dao take 16 hours.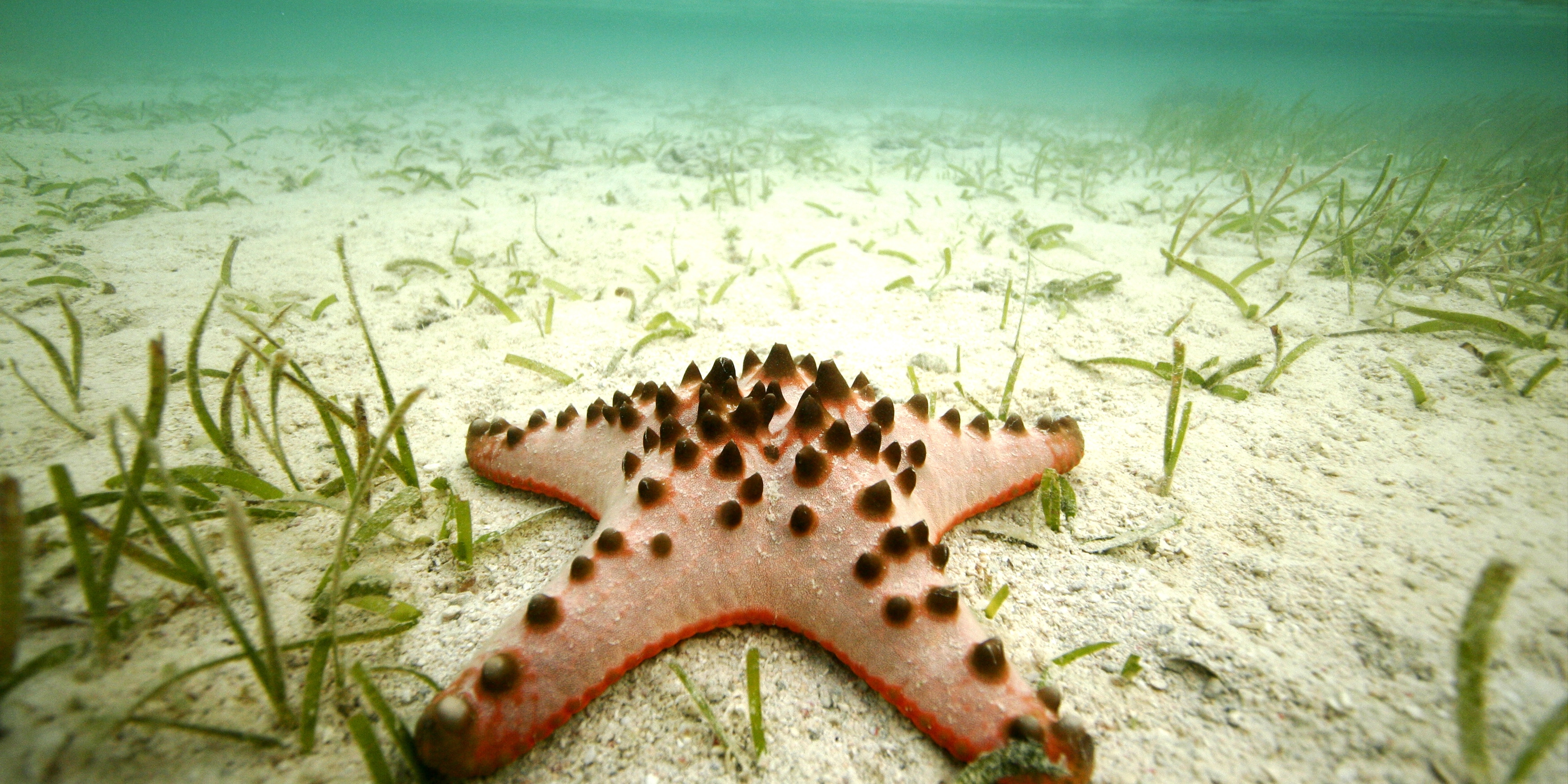 6/10

Sangat Island, Philippines

Sangat is the only limestone island in the Calamanian archipelago, north of Palawan. It's privately owned by Sangat Island Dive Resort and managed to almost impossibly ethical standards, so if you're in search of exotic wildlife, pristine marine reserves, intact coral gardens, and heavenly beaches, this is the place to find them.

The island also has its own tropical fruit and nut plantations, an evergreen mangrove maze, and even protects one of the ancestral burial grounds of the local Tagbanua Tribe.

How to get there: Flights from the UK to Busuanga Island take 28 hours. Private boat transfer to Sangat takes 40 minutes.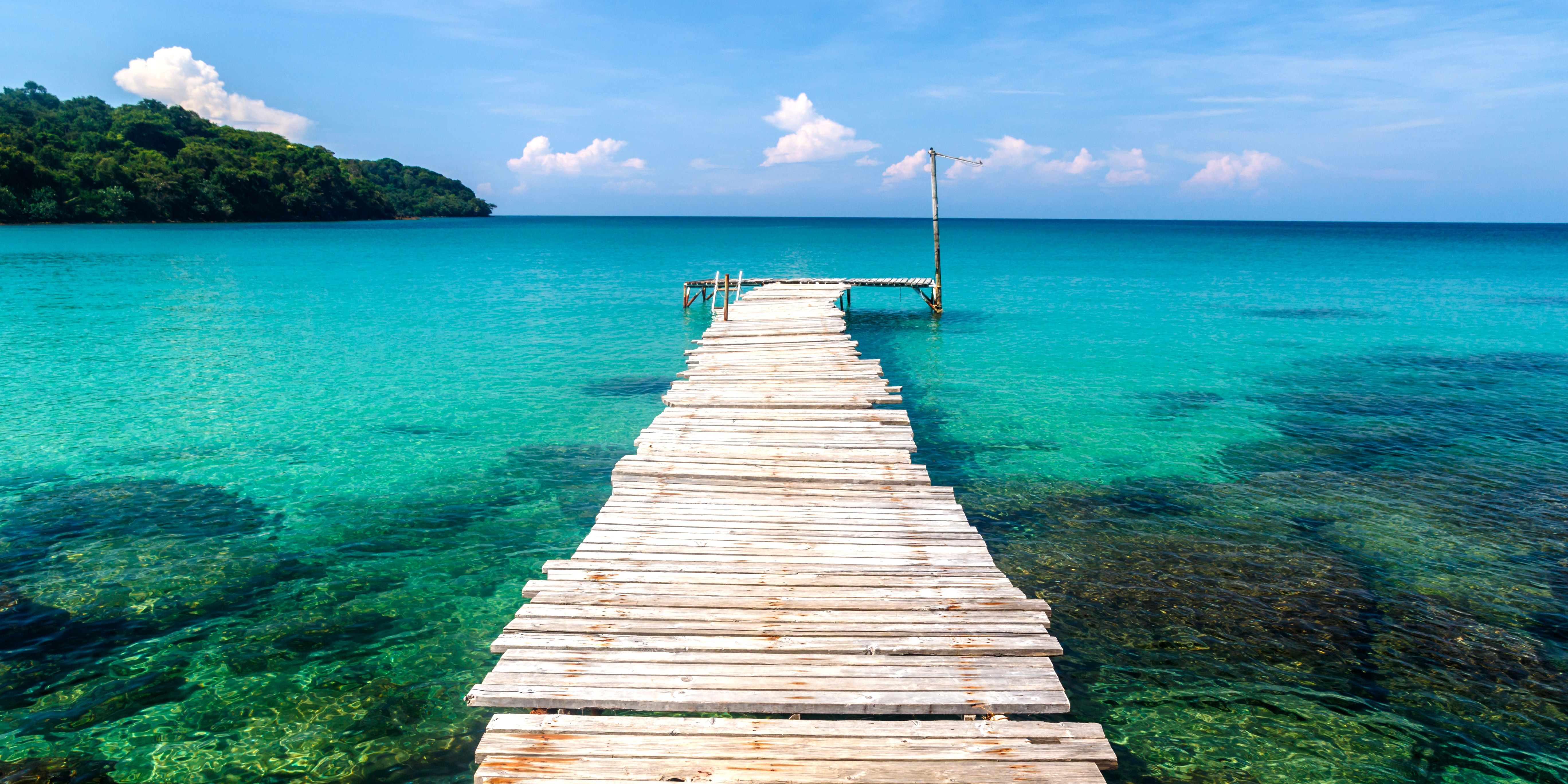 7/10

Ko Kut Island, Thailand

Closer to Cambodia than Bangkok, Ko Kut is almost exactly how you imagine a Thai island; white beaches sheltered by lush forest and resorts so sparsely scattered, it's possible to believe yours is the only one.

Ko Chang Island is just a short sail away, if you feel in need of some tourists, or a full-moon party. But most visitors prefer to stay put, take the occasional jungle hike, snorkel a bit, and simply enjoy the tranquillity.

How to get there: Flights from the UK to Trat take 14 hours. Trat is just over an hour by ferry from Ko Kut.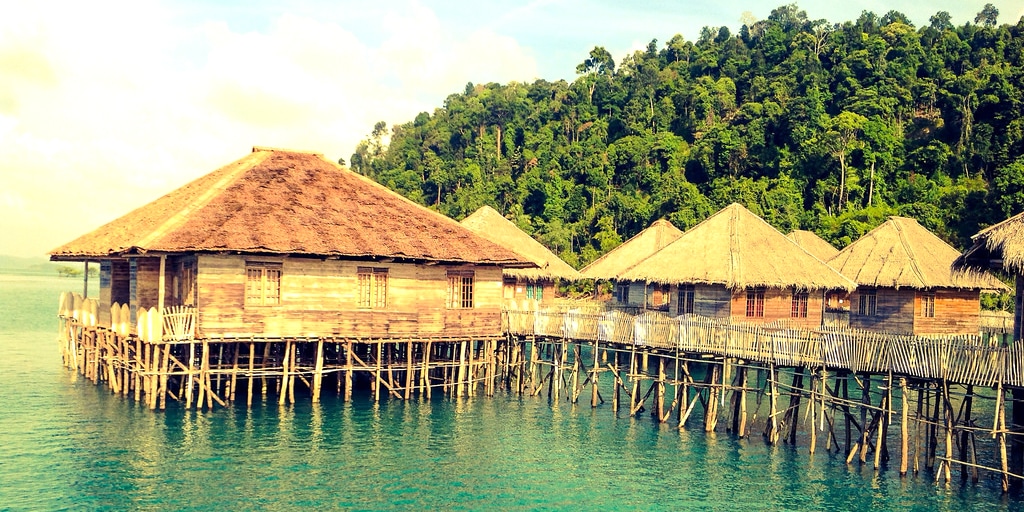 8/10

Telunas Island, Indonesia

Telunas Island doesn't have TV or WIFI, you won't get a phone signal, and that's the whole point; you come here to escape everything.

The island's privately owned by Telunas Resort, but the atmosphere is more Indonesian family than luxury hotel. Overwater bungalows are designed so you can jump out of bed and into the sea. The jungle feels like uncharted territory. Wooden phinisi boats take you sailing. The beaches are beautiful, and you can pretty much shape every day to suit yourself.

How to get there: Direct flights from London to Singapore take 13 hours. Talunas is three hours by ferry from Singapore.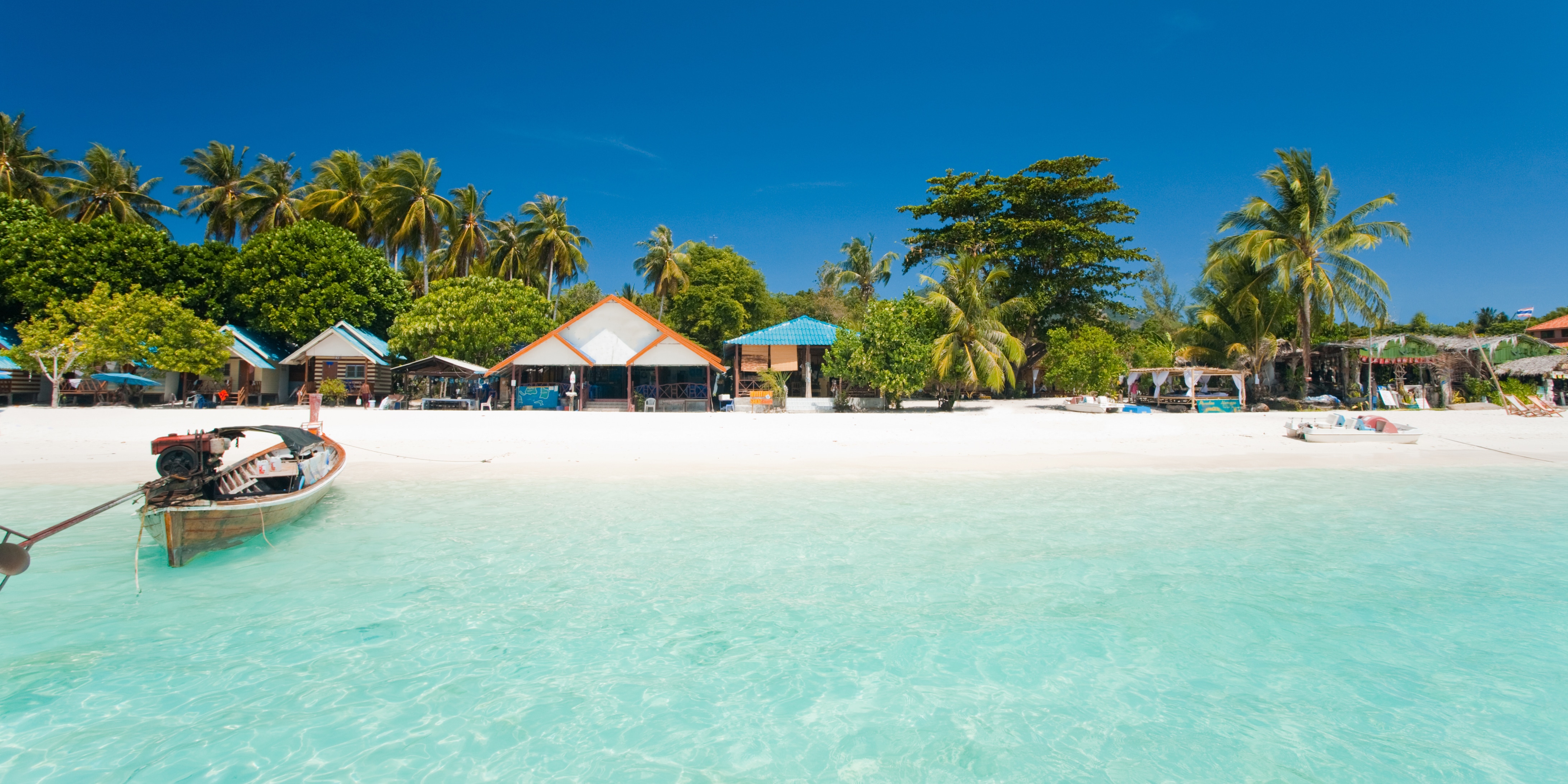 9/10

Koh Lipe, Thailand

Part of the Tatarutao National Marine Park, Koh Lipe floats in the Andaman Sea, close to the border of Malaysia. It's said to have the most beautiful beaches in Thailand, and you can have quite a lot of them to yourself.

Just a little too far off the beaten track to appeal to hordes of tourists, this is the type of island you probably had in mind, just before you were disappointed by the party-mad Phi Phis or overcrowded Koh Samui.

How to get there: Flights from the UK to Phuket take 14 hours. Ferries from Phuket to Koh Lipe take five hours.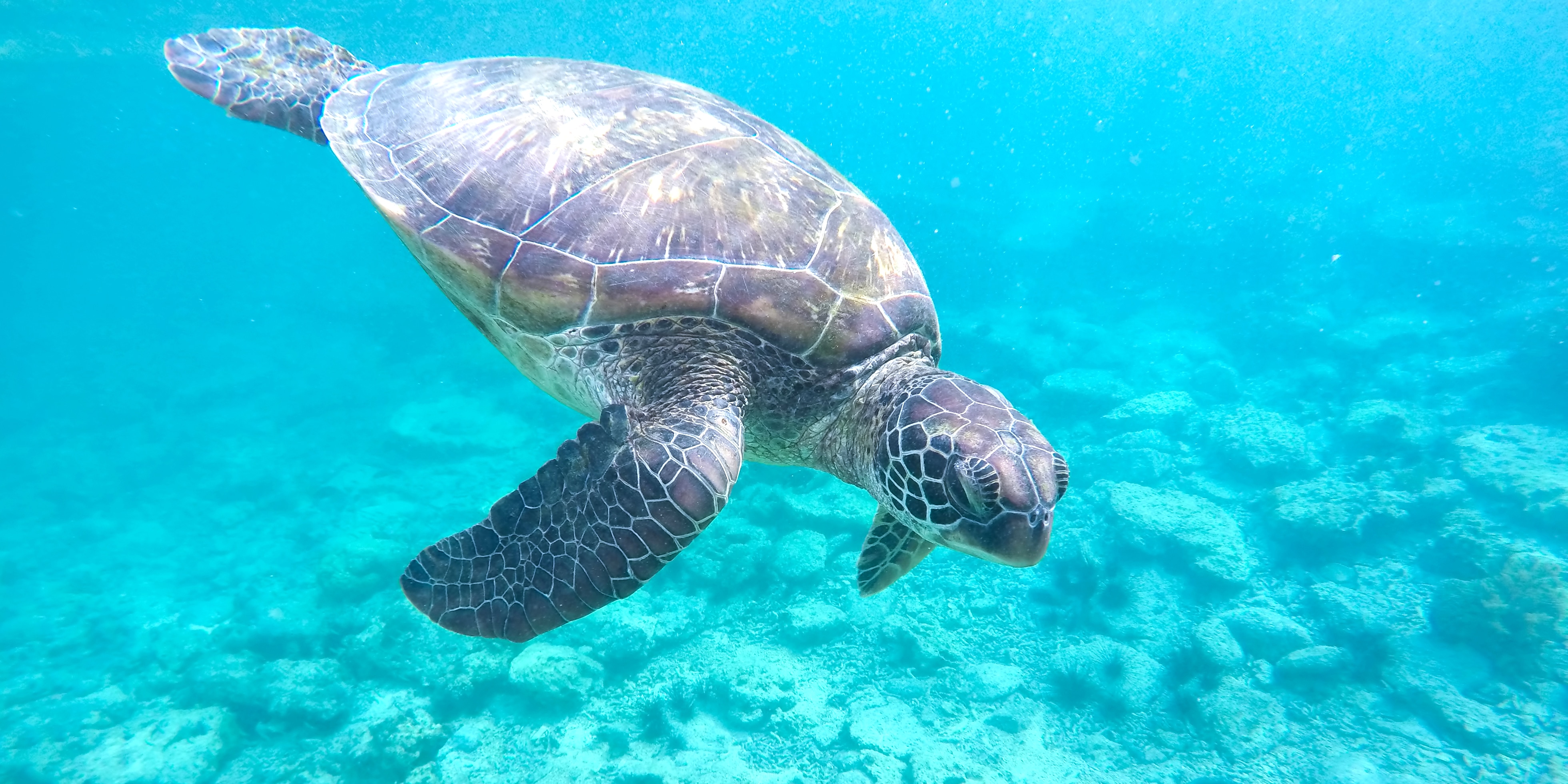 10/10

Apo Island, Philippines

A few decades ago locals stopped fishing round Apo Island and turned their attention to conservation instead. They're now surrounded by one of the best protected marine reserves in the Philippines, and you're more than welcome to visit.

The atmosphere's beachy and easy going, kids can swim with turtles, it's a great place to try diving for the first time, and if you want to spend a few days really living like an islander, homestays are more the norm than the exception on Apo.

How to get there: Direct flights from the UK to Manila take 14 hours. Flights from Manila to Dumaguete take one hour, Apo Island is an hour's sail from Dumaguete.
Already a little in love with the world's largest continent? Find out where to have Asia's wildest wildlife experiences.