1/10

 Thula Thula Game Reserve

Why go? Witnessing animals in their natural habitat is soul food of the highest order. Children and teenagers especially enjoy the adventure that comes with heading into the bush on a massive Jeep looking for signs of life. The country's game reserves are fantastic, but some offer just a touch more.

Accommodation: Thula Thula is a much loved reserve in northern Natal, only two hours from Durban, for the founder's dedication to a herd of elephants that were going to be culled.

2/10

 Soweto

Why go? South Africa's townships are brimming with entrepreneurs running top quality tourism businesses. Sowetohas a tourism board and actively promotes tours, accommodation and things to do in this famous place. Alexandra, another well-known township to the north of Johannesburg is also a fascinating place to discover on a tour.

Don't miss: Joe's Butchery, the oldest butcher in the township, does a roaring trade with locals and visitors coming in to eat a braai (South African for barbeque).

3/10

 Stargazing in Sutherland

Why go? Heading off the beaten track into the Karoo takes you to a town that is known the world over for stargazing.Sutherland is a small town with a population of only 2000 people but it's famous for its clear skies and is a mecca for those interested in the night sky.

Activities: Youngsters can enjoy discovering galaxies and enjoy donkey rides and mountain biking trails. A town full of characters that will definitely linger in your memory long after your trip is over.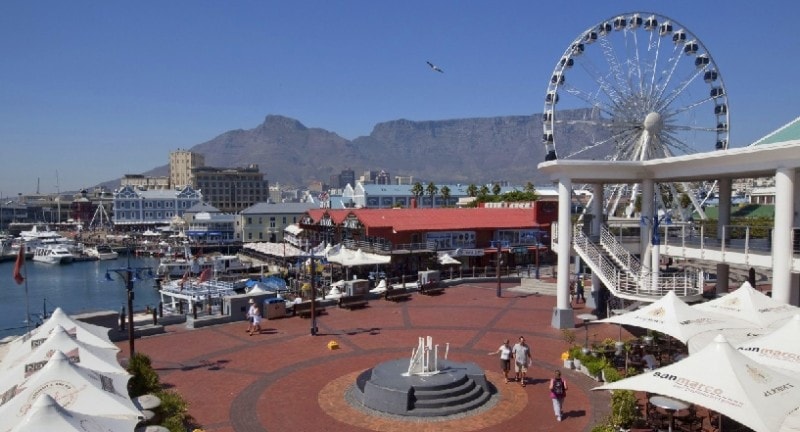 4/10

  Maboneng Precinct

Why go? You don't want to spend too much time in malls when you have the great outdoors to discover, but South Africa has some world class shopping centres that are worth a visit. Teenagers will appreciate the V&A Waterfront in Cape Town for the sheer choice of goods on offer.

Activities: To make sure your shopping trip is imbued with local flavour, Maboneng Precinct in Johannesburg is a melting pot of creativity right in the heart of the city. There are flea markets in all the major metropolitan areas and these are great places to purchase gifts for friends and families back home.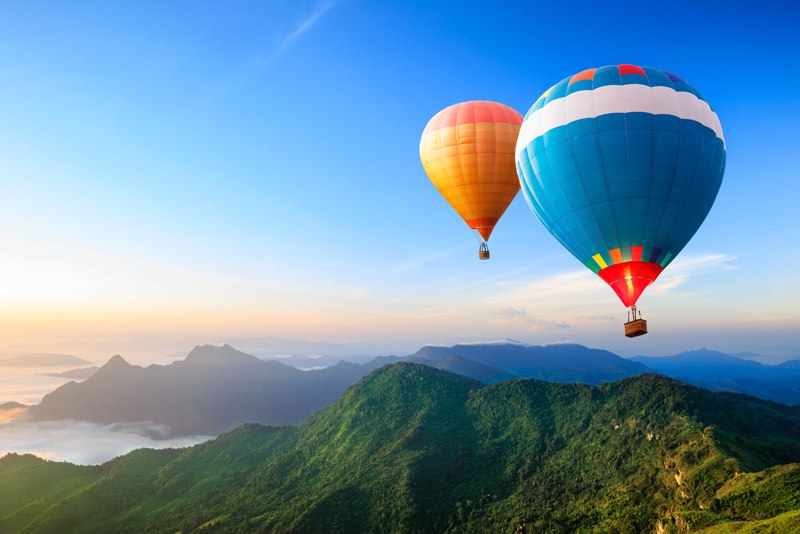 5/10

 Limpopo

Why go? Hot air ballooning over Limpopo province provides families with a unique safari opportunity.

Activities: It may be difficult to wake your children before sunrise, but once they're climbing through the air, spotting lions and leopards feeding on the kill from the night before, excitement can reach fever pitch. The Pilansberg, in the North West province, also offers aerial safaris. This area is extremely rich with game.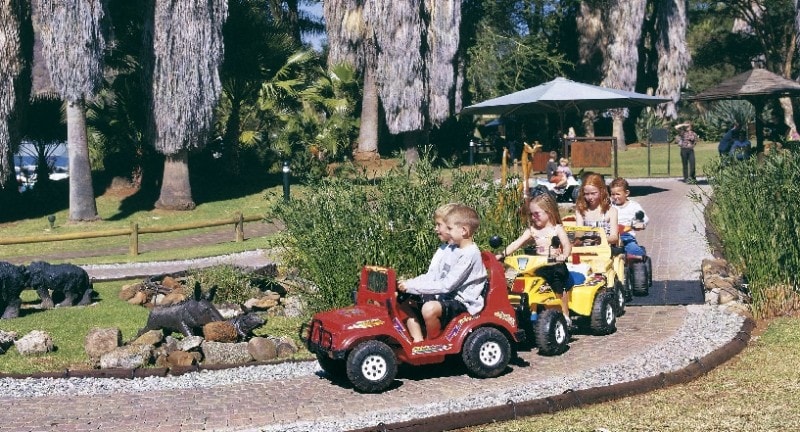 6/10

 Sun City

Why go? Manageable as a day trip from Jo'burg, Sun City has a unique position in the hearts and minds of South Africa. It was the first casino built in the country in the homeland of Bophuthatswana. Nowadays, it's more a theme park for the whole family than a gambling destination.

Activities: For children and teenagers, the Valley of the Waves is a wonderland of sea pools and water slides on a huge scale. If a day isn't enough, there are various accommodation options to choose from; most family friendly of all would be The Cabanas.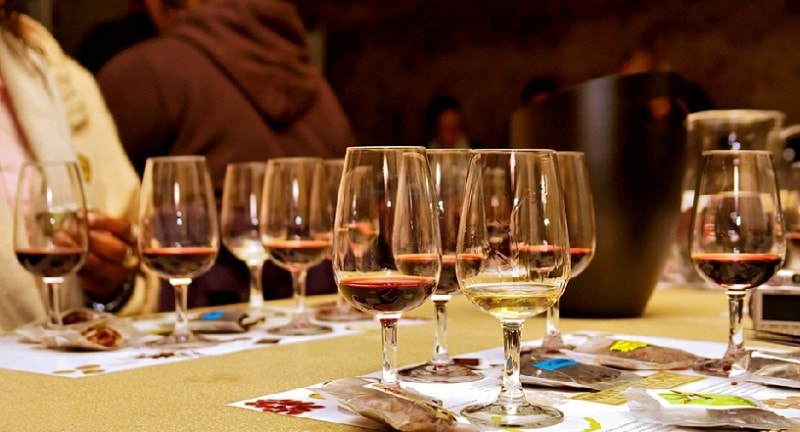 7/10

 Stellenbosch Vineyards

Why go? A visit to the glorious wine farms of the Stellenbosch area in the Cape is a must, even when travelling with children. Along with taste testing their various nectars, many vineyards also offer other attractions.

Activities: Spier has a dedicated conservation area for birds of prey. Fairview has goats and an active cheese factory on the property. Spice Route Wine Estate has a hand blown glass studio and gallery. Nearly all the vineyards have restaurants on their properties, and some offer picnics you can enjoy under magnificent oak trees.
8/10

 Botanical Gardens

Why go? Along with beautiful scenery and wildlife, South Africa is also blessed with an abundance of plant life. There are nine botanical gardens in South Africa.

Activities: The KwaZulu-Natal Botanical Gardens in Pietermaritzburg were established in 1874 and shows off Natal's birds and plants to the very best effect. Families can enjoy the large grounds and laze away an afternoon by the pond.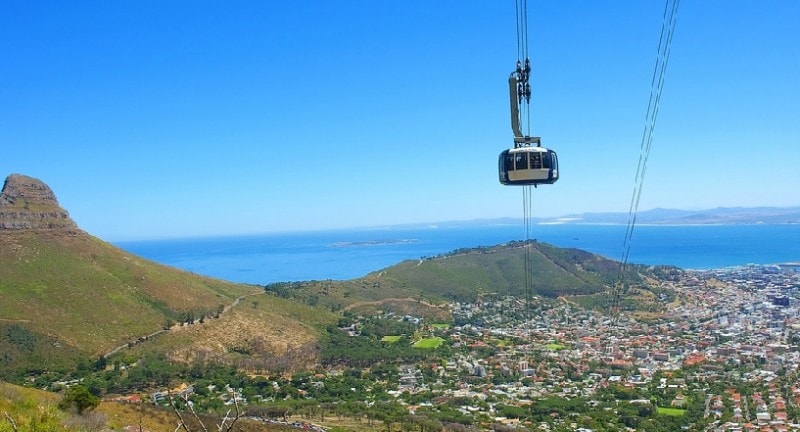 9/10

 Table Mountain

Why go? As South Africa's most well-known landmark, a trip to the top of Table Mountain is a must.

Activities: The cable car ride is an adventure of note that parents and children can enjoy. For the hiking family, there is also the option of climbing to the top – and you can abseil down. Located in the heart of Cape Town, the views from the top are breathtaking. Safety is a prime concern and if the wind is blowing too strongly or thick mist appears, the cable way is closed. This doesn't normally happen two days in a row and it is a must-see for any visitor to SA's Mother City.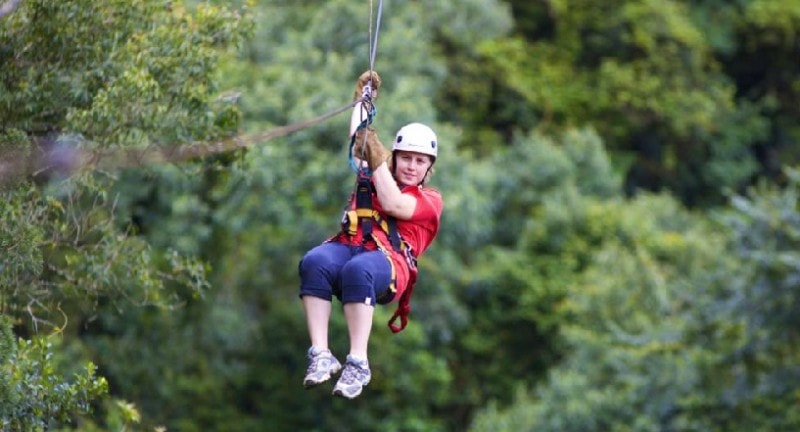 10/10

 Canopy Tour

Why go? Canopy tours are bound to get the heart pumping. Swinging amongst trees as you go from platform to platform, it's an activity that children do better than their parents!

Activities: Connected to a zip line, a comprehensive safety briefing begins the day. After that you'll zip over tree canopies and learn all about forest ecology, while having the adventure of a lifetime. Cameras are welcome but often a professional photographer is around to capture elegant moments in the air!