John Lewisohn experiences all the charm and beauty of Cape Verde, from street dancing and turtle-watching to cave tours and swimming with sharks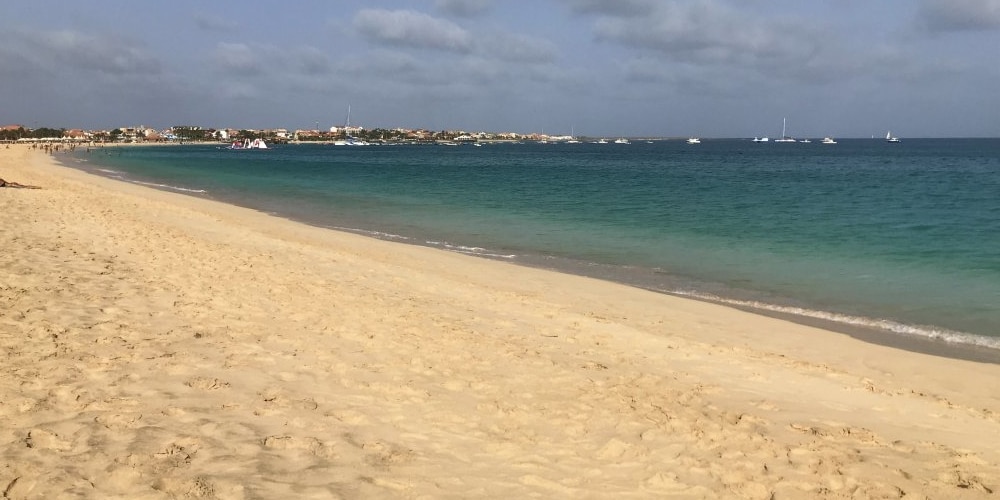 'Stop walking', said Shannon, raising her hand and then pointing it towards the surf. 'Do you see just in front of the breaking waves?' With only a faint moon glow, it was hard to discern a large, dark mound, but it was clearly a turtle shape. Previously instructing us to crouch low should we see a turtle, I balanced my weight putting my hands in the cool, moist sand.
'If she detects any presence nearby, she's gonna go back into the sea', whispered Shannon in her American twang. Unfortunately, after a few minutes, that is precisely what she did.
We had spent the last forty minutes walking along a deserted beach with the manager of 'Project Biodiversity', Shannon, searching for loggerhead turtles who come up the beach to hatch between 50 and 80 eggs. This was a nightly vigil that Shannon and her 40-strong devoted team embarked on every evening from June to October during the nesting season.
Shannon explained that when turtles hatch they are naturally drawn towards light and head inland rather than out to sea where the chances of them reaching adulthood, already very remote anyway, further decrease – only one in every thousand make it to adulthood. With increased tourism on Sal Island, Cape Verde's most popular island, comes increased development and more light. In 2018, turtles came out the water on Sal 37,132 times. From those, 40 per cent nested successfully and 60 per cent were attempts or U-turns like we had just observed. Project Biodiversity also goes into local schools and educates 5,000 pupils annually about their programmes.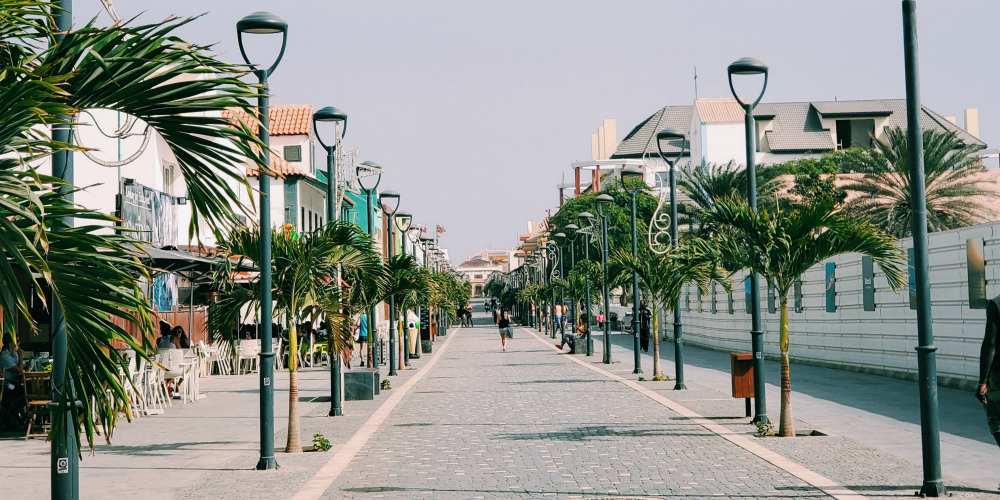 'Cape Verde, now where is that?' is most people's reaction on hearing you are visiting it. Less than a six-hour direct flight from London is the answer, more than 1,000 miles south of the Canary Islands and very popular with British tourists given how full our flight was. Its climate dictates that any month is great for a visit. Nearest landfall East is Senegal and the entire West African peninsula shadow the islands.
At the end of the 15th century, the Portuguese discovered the islands and then populated them, the islands having no endemic people perhaps explained because there is no natural water and drought has always been an issue particularly on Sal. The slave trade ensured that the islands were a useful staging post en route to The Caribbean sugar plantations. 
Gaining independence in 1975 from Portugal, the islands are a mixture of African and European with around 70 per cent being of mixed race with a strikingly attractive population shimmering with what they call 'Morabeza' – an 'open spirit' and very welcoming. The island nation's buzzword is 'no stress'.
There are ten islands in total, nine of which are inhabited and all strikingly different. Some are green and mountainous. Sal is lunar-like and dun-coloured, its popularity stemming from some truly incredible beaches and turquoise sea. The ground looks like some giants have taken a straw and sucked all the moisture out of it, leaving a rock-hard surface. Despite this, if one tires of the beach there a range of fairly unique attractions and activities to entice holidaymakers, particularly families.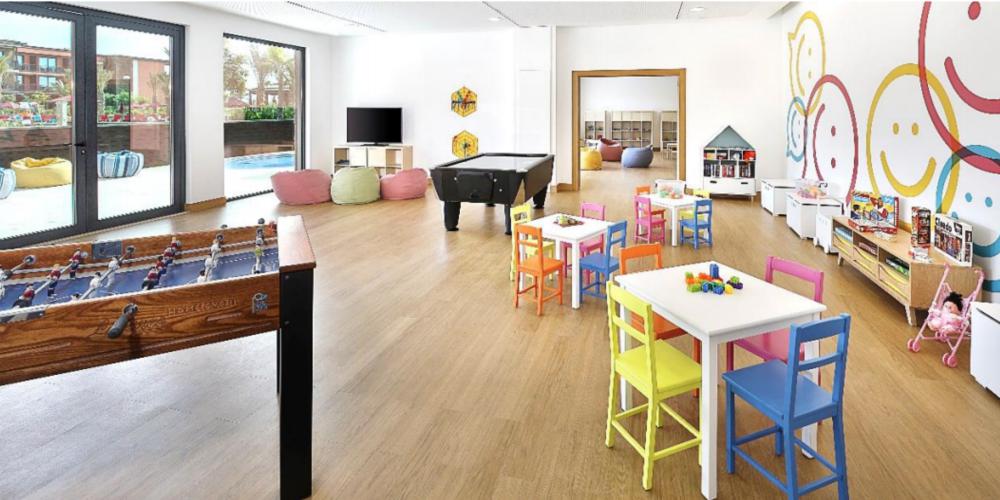 Our host was the Hilton Sal Island Resort on the southern tip, near the colourful port town of Santa Maria. It's an expansive modern property, beautifully landscaped around a large dark blue-tiled pool and overlooking a marvellous stretch of white sand beach. The aquamarine sea provided some wonderful fish, lobster and octopus that was expertly cooked by the hotel team. With a large kids' club staffed by specialists just by the pool, the hotel and Sal itself ticks all the boxes for a memorable family holiday. Rooms are beautifully furnished, all with balconies either facing the pool or the sea and nothing was too much trouble for the charming stuff all exhibiting their natural Morabeza.
Whilst not part of the Hilton, Atlantic Star Aquatic Centre in front of the hotel provides all watersports equipment and excellent tuition. Having not dived for over a decade, I took a refresher course in the hotel pool one morning, before a RIB sped me out to a local diving site. The highlight was undoubtedly entering a cave covered with a curtain of sparkly fish.
One evening we wandered along the corniche to the centre of Santa Maria, finding a bustling, pedestrianised street full of happy people sitting outside a string of bars and music venues. After several of the best caipirinhas I'd ever had, I wandered into a bar to listen to an infectiously rhythmic live band. Cape Verdean music is fusion at its best, mixing Brazilian, Portuguese and West African styles. It might have been the caipirinhas or local Strela beers, but I soon found myself dancing along, thankful my teenage children were not there cringing in embarrassment. I was not the only one.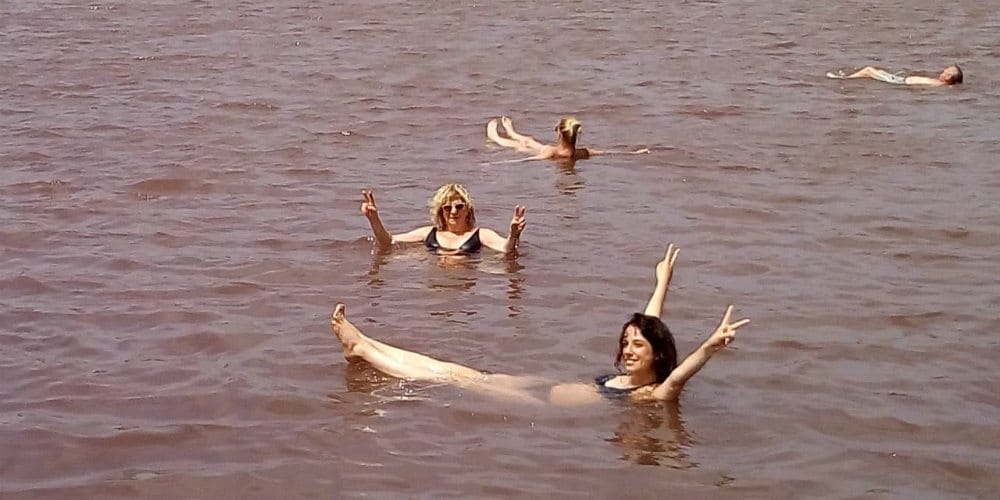 Driving to the east coast, we visited the surreal pink and white salt mines of Pedra de Lume. Salt was, as the name of the island suggests, the main export of Sal Island, but it's no longer cost-effective due to the lower price of salt. Stripping down to our swimming costumes, the experience is similar to Israel's Dead Sea and we saw lots of kids laughing as we all floated on the surface.
Thankfully strong showers are close by to wash the hard deposits of salt off our bodies afterwards. From there we visited Shark Bay and, donning hard-wearing shoes to combat the hard coral, we waded out to observe dozens of lemon sharks busily feeding and darting around our feet in the clear water. At less than half a metre, they are very unthreatening and make for an exciting encounter with sea-life for all but the youngest of children.
On the north-west of the island, driving through a rock hard landscape of low hills, I half expected to see a pterodactyl swoop down carrying a screaming Raquel Welch so similar was it to the scenery in 10,000 years B.C. Our destination was a unique geological phenomenon, 'The Blue Eye'. This is a natural pool formed by the ocean into the lava rocks. When the light hits this natural pool from the right angle, the colour turns into a magic turquoise blue.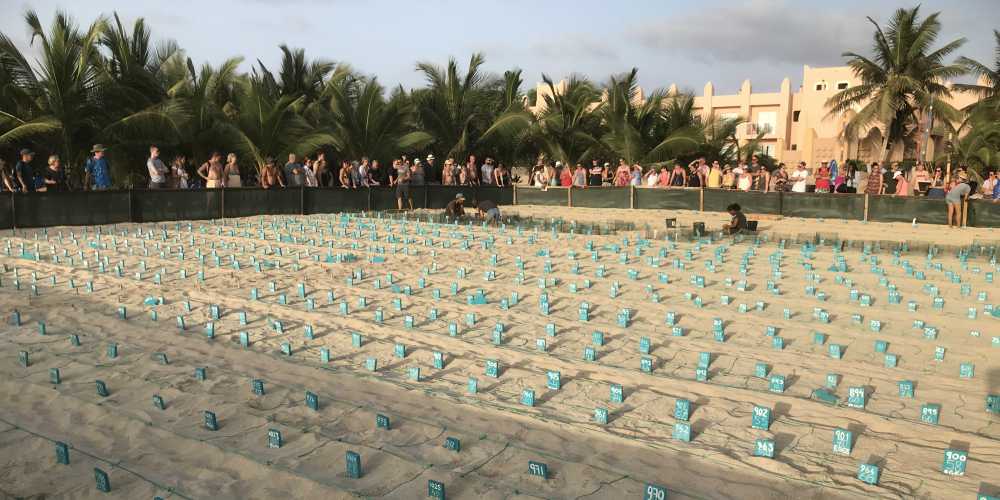 Our last afternoon was spent back in Santa Maria on Ponta Preta Beach near to our hotel to visit the Project Biodiversity Turtle Conservation Hatchery which families will love. Every nest that is moved from the beach we visited to protect it is laid out in rows. A new hole is dug, its measurements replicated from the original nest. In this protected environment each nest is labelled with the likely hatching date. A staff member explains the aims of the Conservancy and to the delight of all attending staff members check those nests most likely to hatch and place adorable little babies in a bucket for the audience to fawn over. It's possible to even sponsor a nest, something that's hard to resist, with proceeds going to the Conservancy, a very worthwhile cause. 
Sal can be just a very relaxing beach holiday, yet its remarkable wildlife and welcoming people can make it so much more. With another nine very distinctive islands to visit, it's 'no stress' to imagine a future visit.