In the Jan/Feb issue of Family Traveller, we asked you to send in your ferry memories. Maybe it was your first ever crossing as a child; or taking your own kids on their first voyage when they were little. Our three winning entries receive a return car-ferry crossing of their choice, for up to five people, with Discover Ferries operators.
Meet the Winners
Catriona Muir from Kirriemuir

'We never went abroad – usually, it was Scarborough, Dunoon, Minehead. But one special summer, we were taken to France as a treat. I was seven or eight at the time. As I walked the gangplank to the ferry to France, I dropped my precious jacket into the water. It seemed like miles down, a two-storey building at least. No chance. Gone forever. I thought about that jacket the whole holiday. Fortunately, it was hot – I didn't need it, but I did miss it. On the ferry crossing back, a purser came up and said something in French to my mother… and handed me back the jacket! It had been fished out of the water, but instead of giving it back there and then, it had been laundered and kept for our return.'
Chosen prize trip: Heysham to Douglas with Isle of Man Steam Packet
Ian Major from East Kilbride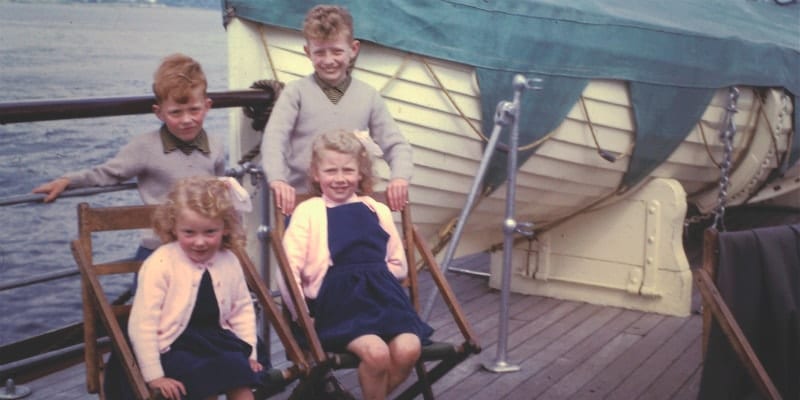 'This picture was taken in the mid-1960s with my brother and two sisters on the River Clyde, en route to Dunoon or Rothesay.'
Chosen prize trip: Going to Ireland with P&O from Cairnryan-Larne
Matt Gibson from Beausale, Near Warwick

[soliloquy slug="ferry-memories-mat-gibson-images"]
'The late-'70s pics are of me plus my mum, dad, uncle and sister. All taken on the boats on our IoW holidays. The 2012 pic is my son and me on the Wightlink ferry'.
Chosen prize trip: Back to the Isle of Wight with Wightlink
Our favourite runners-up
While there could only be three winners, we smiled, laughed and got emotional with many of the entries. These were some of our favourites.
Jill Whitfield from Lincoln

'In 1966, I was extremely excited to go on a school trip to Spain. We crossed from Dover to Calais. My memories are: 1) Someone said you won't be travel sick if you eat lots of food; and 2) A fascination at being able to pay using both sterling and francs.'
Christy Peters from Lewes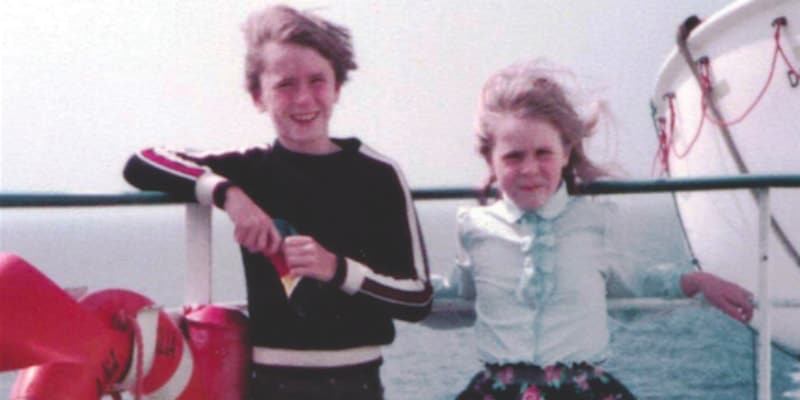 P&O Dover-Calais crossing in 1984. Christy and Gresham Peters aged six and eight.
Anne Boyes from Brentwood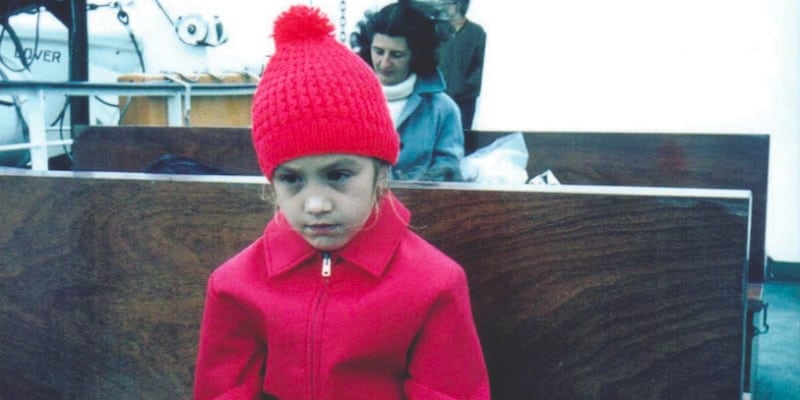 'This picture is of me, circa 1970-71, aged about six or seven. I was with my mum, dad and two sisters, travelling to Belgium to stay with my aunt and uncle, who lived there. We took the car with us, and it was a great adventure leaving home in the night – my mum put down the back seats and made us up a bed (before seatbelts!). I was grumpy – I didn't like the hat or want my picture taken with it on. Unfortunately, my parents can't remember which company we travelled with, although we must have gone from Dover, as you can see it written on the lifeboat. Needless to say, this photo has come out on all my significant birthdays, much to the amusement of friends and family. The trip obviously made a good impression on me, though, because I ended up as an adult spending seven very happy years living in Brussels.'
Steve Garner from Taunton

'The first time I travelled by ferry was while serving in the RAF Police in Germany. It was a night crossing out of Zeebrugge. We sat in our top-deck reclining seats and a Swiss youth choir sung us hardened veterans to sleep, with Brahms' Lullaby. Bliss.'
Sarah Thomas from Helston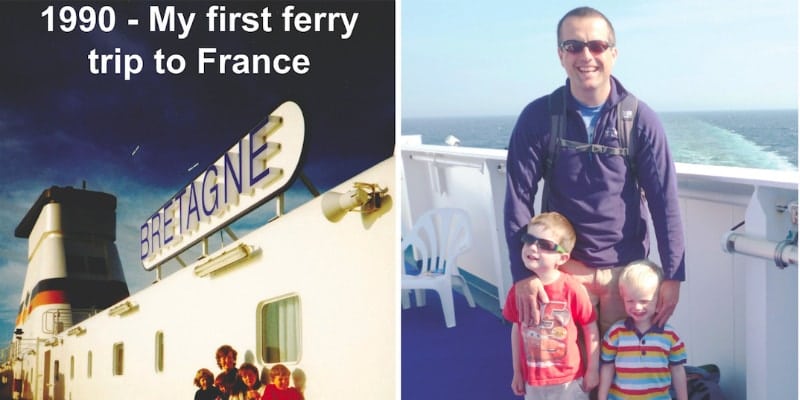 The second image was taken in 2012 of her son's first ferry trip!
Marie Parton, Southampton

[soliloquy slug="ferry-memories-marie-parton-images"]
'The original picture is of Howard, Nic and Richard Parton, taken around 1979, possibly on the annual family holiday to France or Spain. The second is Nic with daughters Lexie and Connie, taken in 2014 at Portsmouth Harbour on the way to France with Brittany Ferries.'
Check out 2016's best family ferry offers – be quick, offers end 19 March!